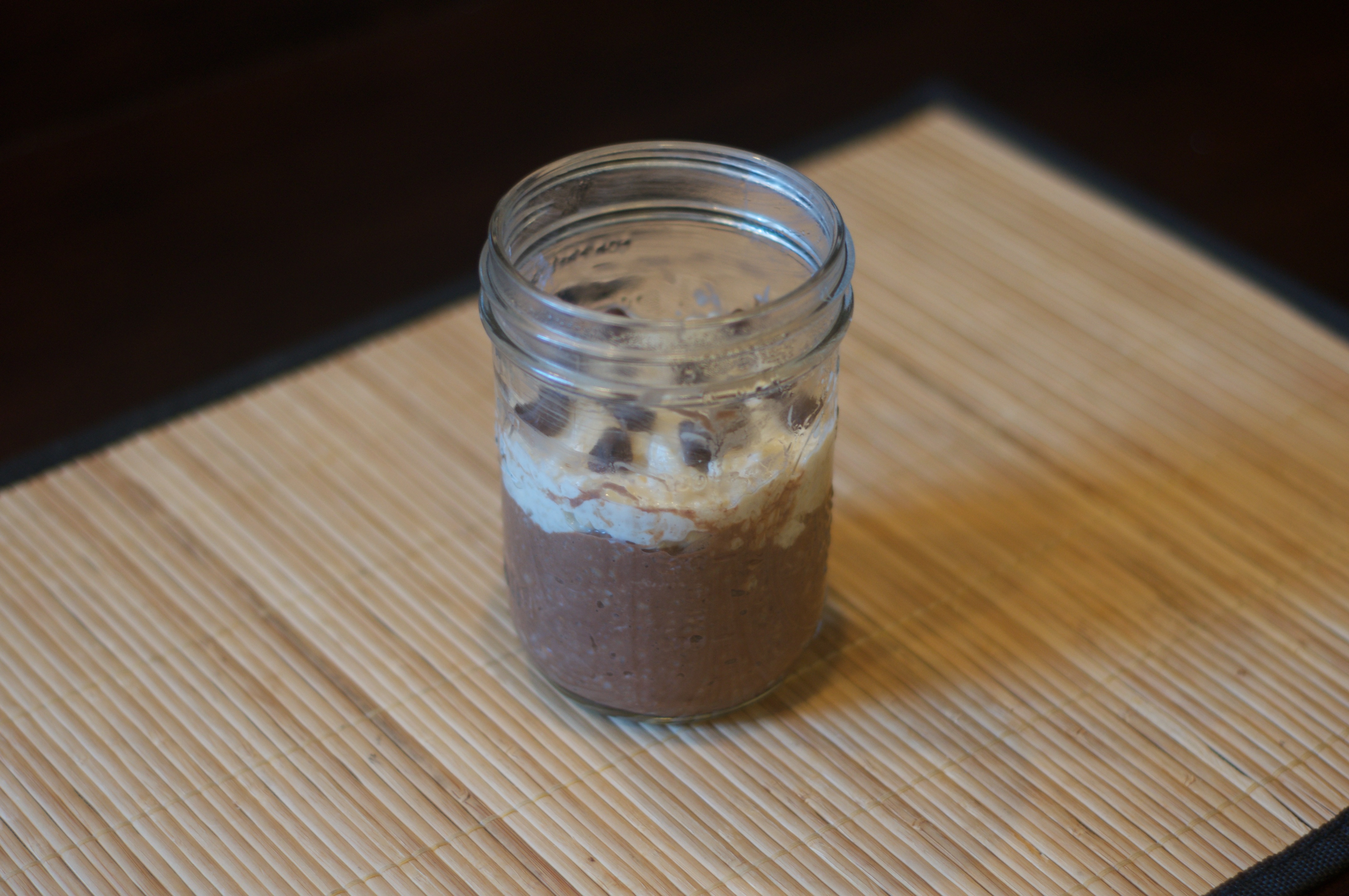 French Silk Pie Oatmeal
I've seen French Silk pie at the grocery store before, in the frozen food section, but I've never bought it.  Although I've admired it in the grocery store, I was always afraid to buy it.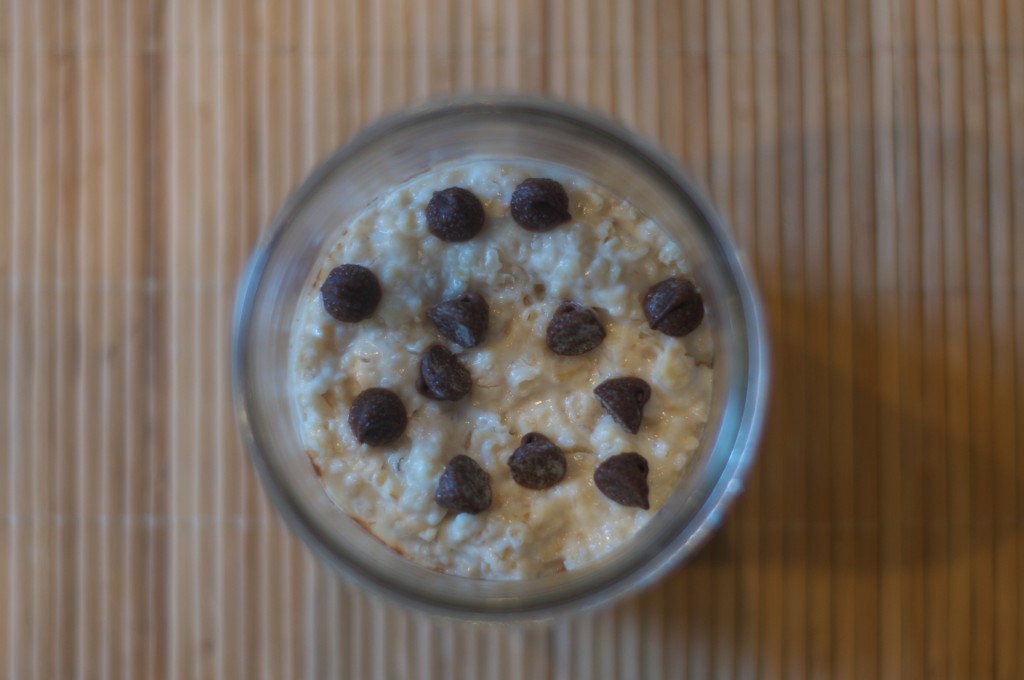 A whole pie is a pretty large commitment, especially if I'm not sure whether or not I will like it.  Although Mike likes chocolate, he doesn't love it, and I wasn't sure that he would help me eat this pie if I bought it.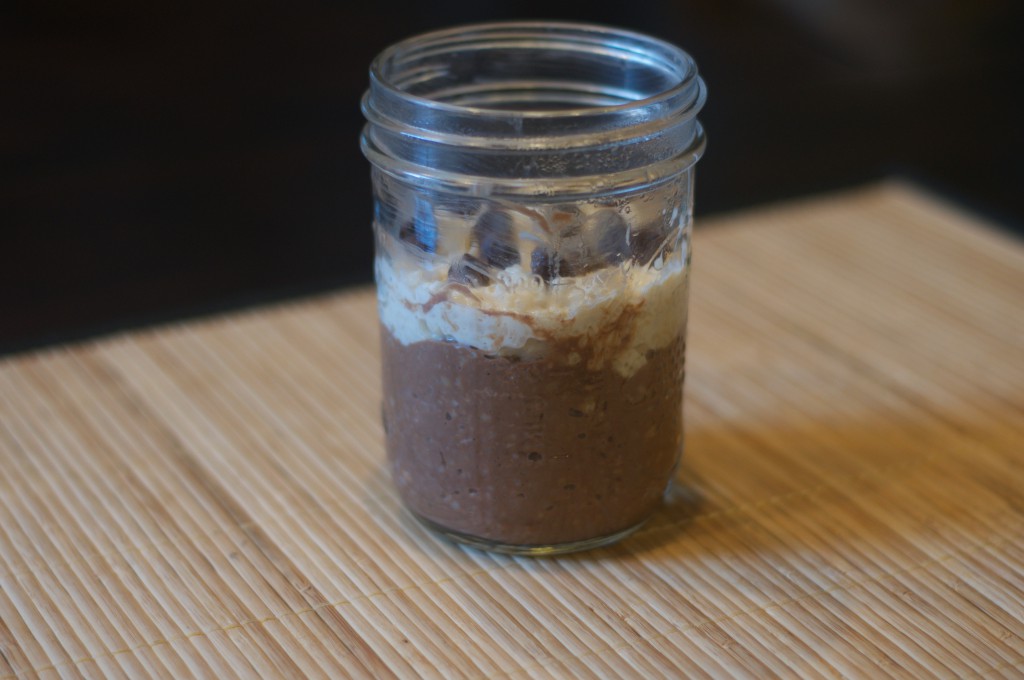 I'm always looking for new ways to make Mike's oatmeal, so I decided to try to make a French Silk pie oatmeal.  It does require more time than normal oatmeal, since you make "layers".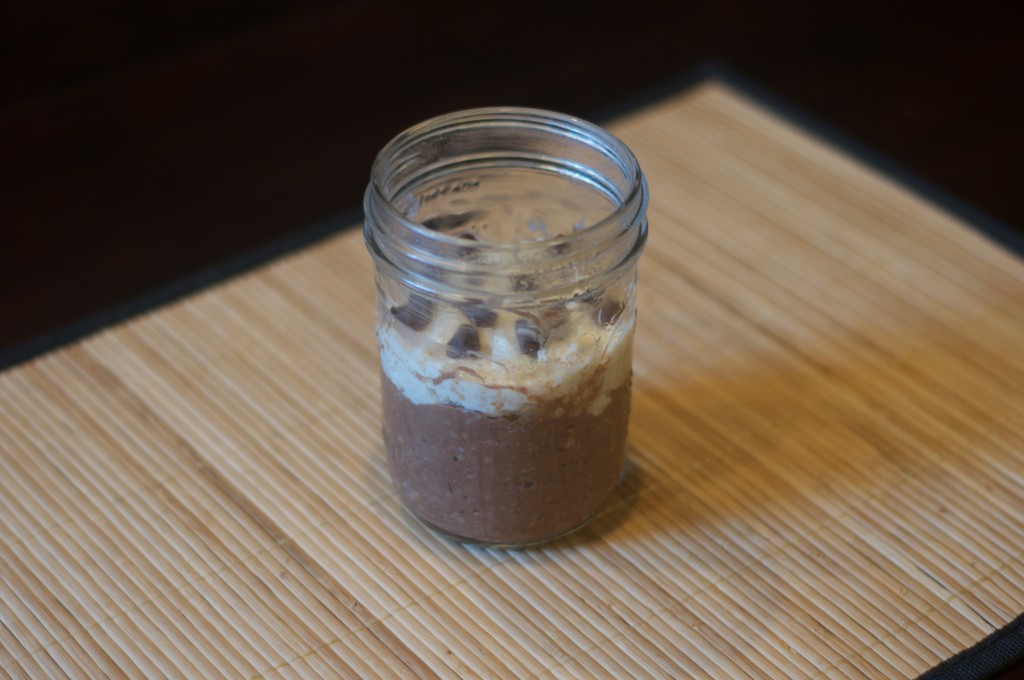 You of course don't have to make layers in this oatmeal, but I feel like it more closely resembles French Silk pie, with the chocolate on the bottom and white (whipped cream in the pie, yogurt/oatmeal in this recipe) on top.

French Silk Pie Oatmeal
Ingredients
1 cup milk
½ cup rolled oats
1 teaspoon maple syrup
⅓ cup vanilla yogurt
¼ teaspoon vanilla extract
1 tablespoon unsweetened cocoa powder
1 tablespoon chocolate chips
Instructions
In a small saucepan, heat milk over medium high heat. Once milk has almost come to a boil, add oats and reduce heat to medium.
Cook oats until most of the liquid has been absorbed, about 5 minutes. Remove from heat, and add maple syrup, yogurt and vanilla extract. Stir to combine.
Transfer ⅓ of the oat mixture to a bowl and add cocoa powder to the ⅔ oat mixture that is in the saucepan. Stir to combine.
Transfer chocolate oatmeal mixture to a container. Top chocolate oatmeal with the rest of the yogurt. Sprinkle the chocolate chips on top of the oatmeal.
Serve hot or refrigerate overnight and serve cold.
Adapted from The Oatmeal Artist