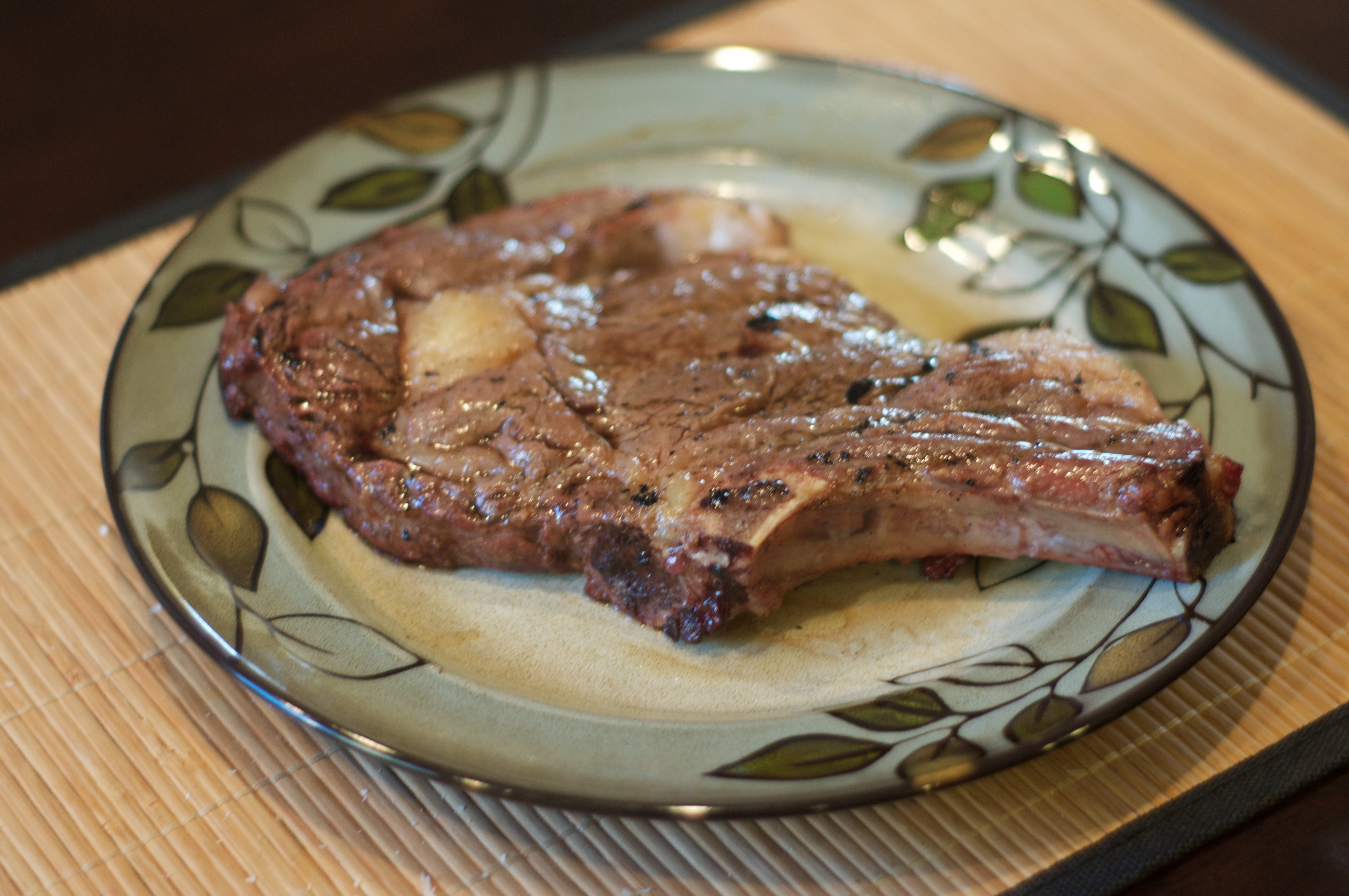 Grilled Butter Basted Ribeye Steak
Mike loves summer because it is an excuse to be able to use his Traeger grill.  I love summer because he can make dinner on the grill and I don't have to cook.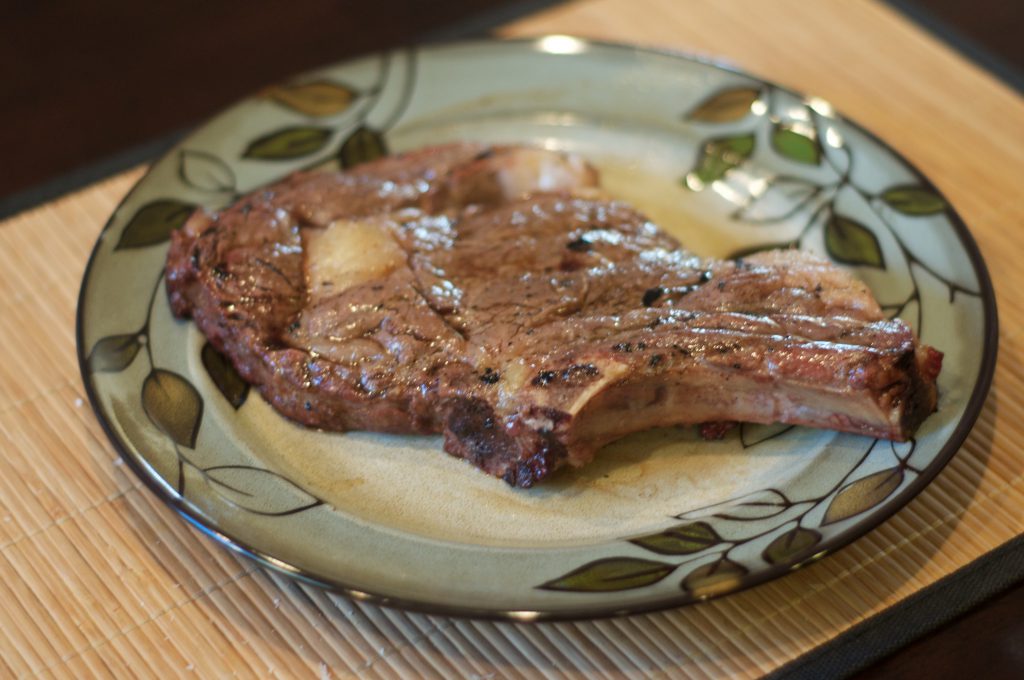 I love rib eye steak because it is so juicy and flavorful.  OK, I'll admit it, I also love rib eye steak because it is often well marbled with fat.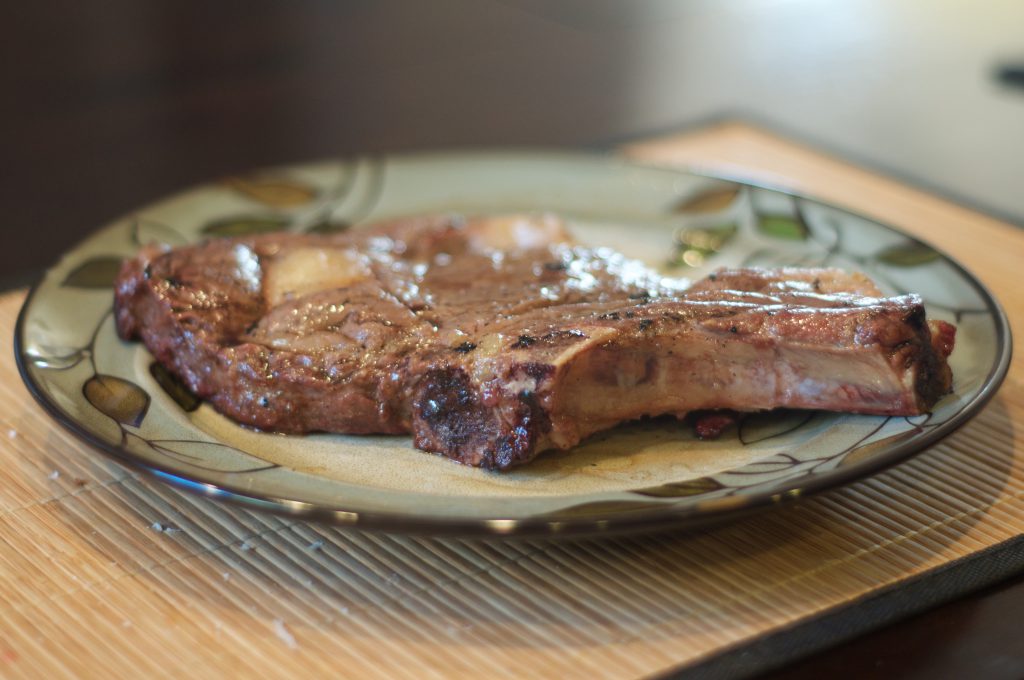 Not only is this recipe simple, it also uses ingredients which you probably already have in your house.  It's a quick and easy entree which you can make for a weeknight dinner.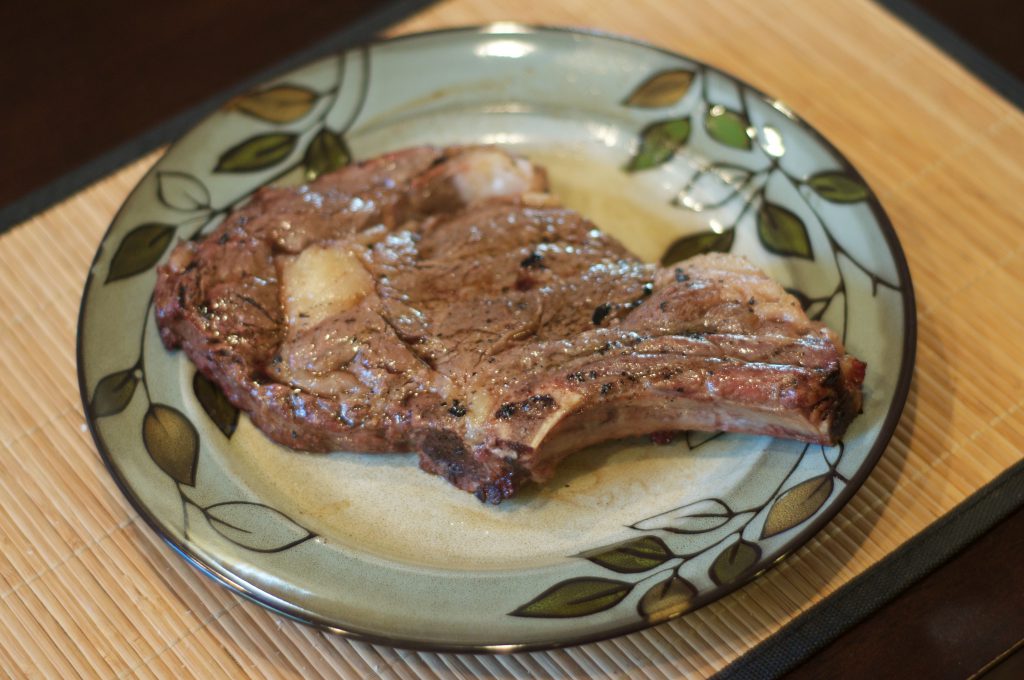 Serve this delicious steak with your favorite side, such as garlic asparagus or garlic ranch mashed potatoes.

Grilled Butter Basted Ribeye Steak
Ingredients
2 ribeye steaks, about 1½ pounds each
Salt, to taste
Pepper, to taste
4 tablespoons unsalted butter
Instructions
Season steaks with salt and pepper, to taste. Leave the steaks on the counter for 20 minutes.
Meanwhile, place a cast iron skillet that is large enough to fit both steaks without touching each other onto the grill and heat the Traeger to 400 F, per standard instructions or heat a regular grill to medium high heat.
Place the steaks onto the grill (not the skillet) and sear the steaks for 5 minutes.
Add the butter to the cast iron skillet. Swirl the butter in the skillet so that the bottom of the skillet is coated in the butter.
Place the steaks in the cast iron skillet, seared side up. Cook the steak for 5 minutes, periodically basting the steak in the butter.
Continue to cook the steaks until they have reached the desired internal temperature. For medium rare, cook until the internal temperature is about 125 F, and will take around 10 minutes.
Remove the skillet from the grill and allow the steaks to rest for 10 minutes.
Serve hot with your favorite side.
Adapted from Traeger Grills