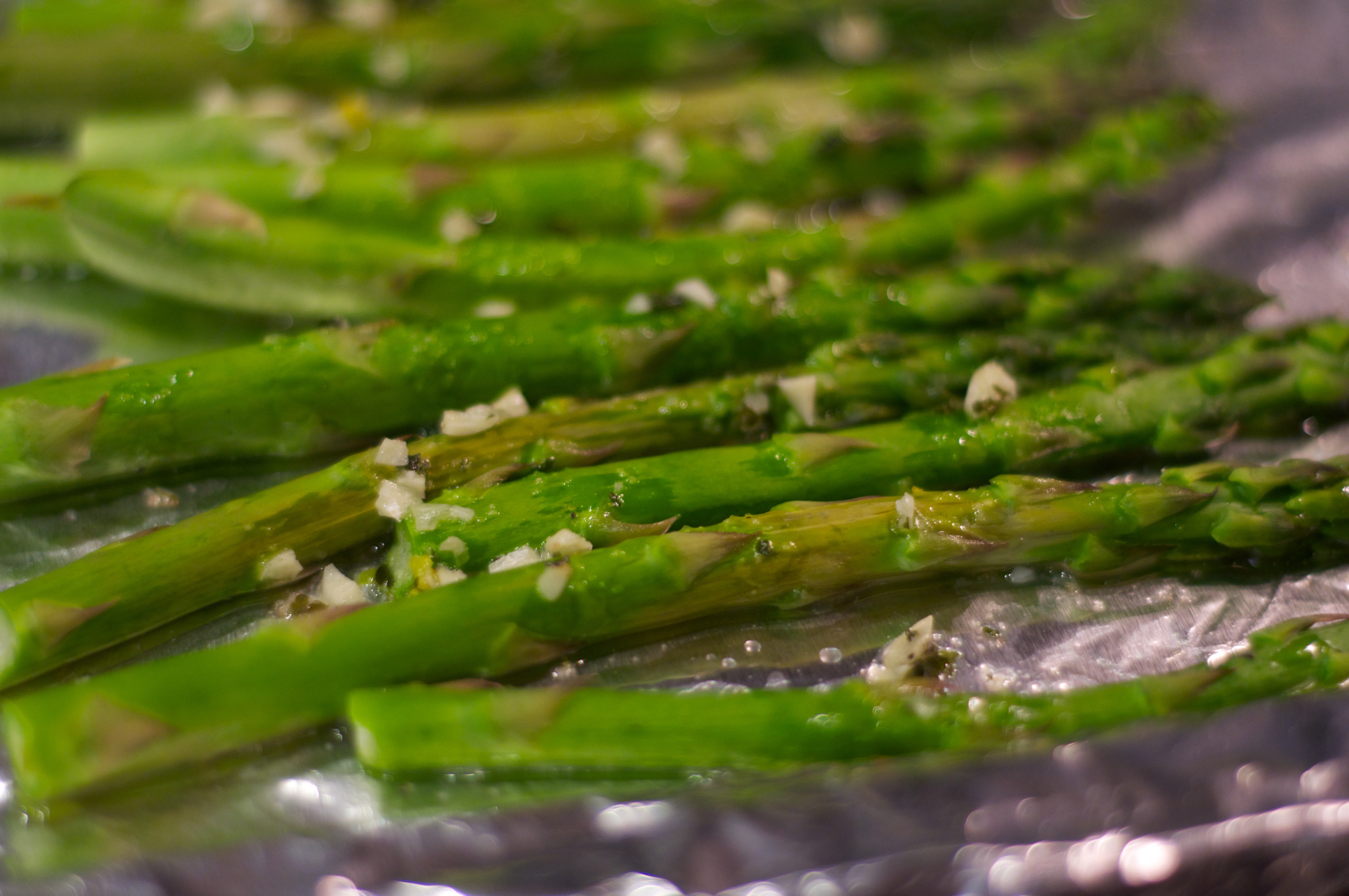 Garlic Asparagus
Mike apparently loves asparagus.  I never knew this because we never really ate it.  I never knew how to cook it.  We tried grilling it (this turned out terrible).  We tried boiling it (this did not turn out very good either).  That is not to say that there aren't great recipes to cook asparagus using these methods.  I'm sure there are.  I just didn't know about any of those recipes.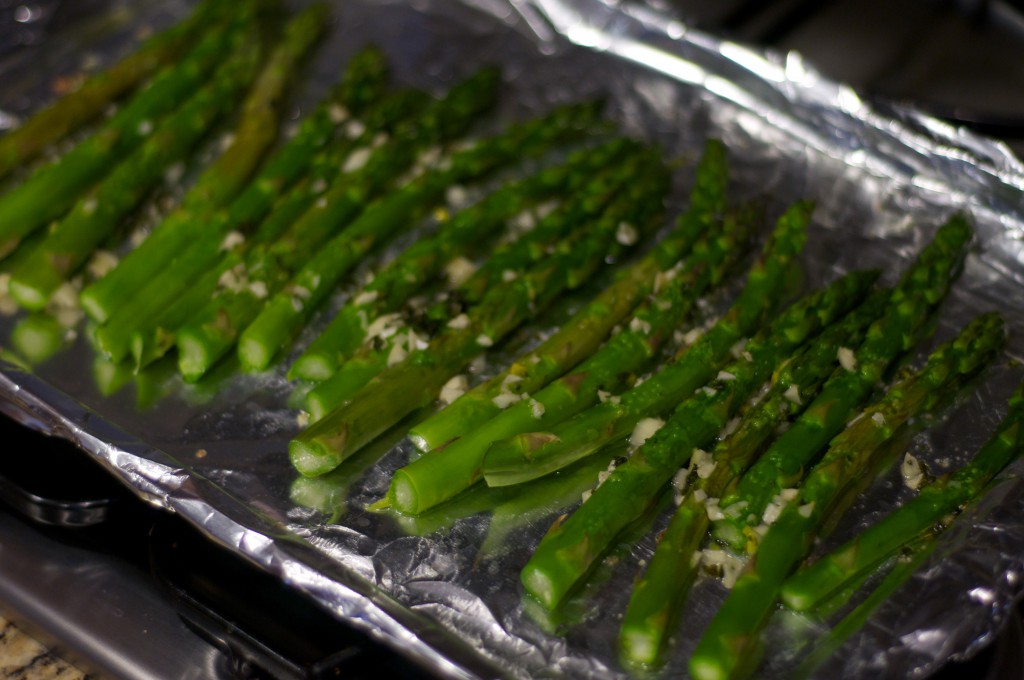 Luckily, we were able to figure out how to roast asparagus.  It's actually a very quick and easy recipe.  The best part is that the asparagus is crispy, yet tender, and ready next in a only fifteen minutes!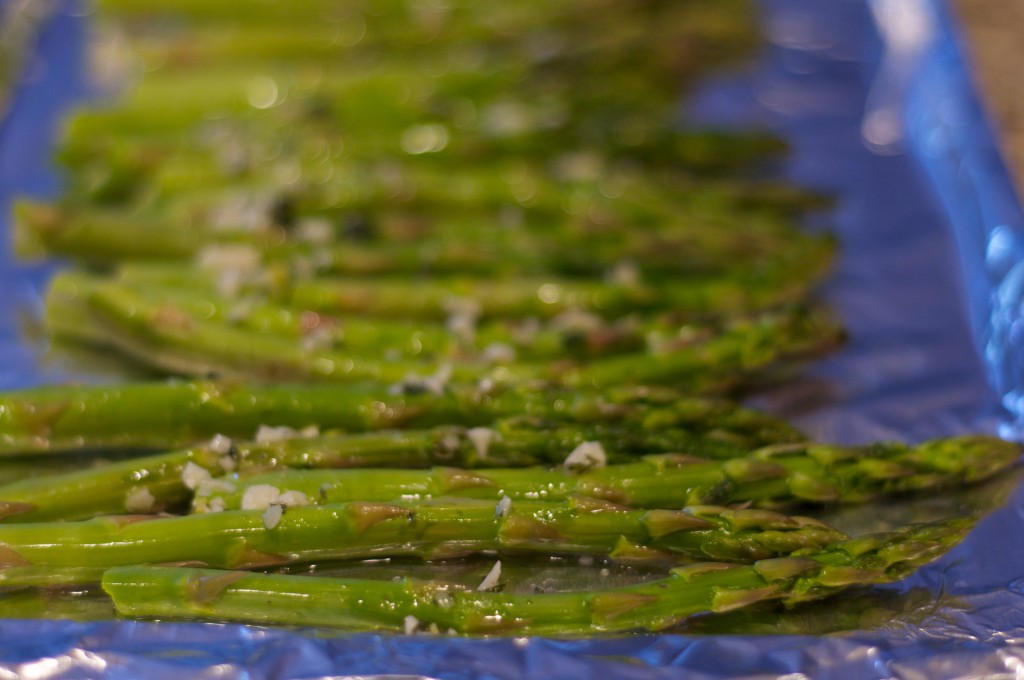 Garlic Asparagus
Ingredients
½ cup olive oil
8 garlic cloves, minced
1 teaspoon onion powder
2 teaspoons dried parsley
2 pounds asparagus, ends trimmed
Sea salt, to taste
Ground black pepper, to taste
Instructions
Preheat the oven to 400 F. Line a baking sheet with foil.
In a small pot, over medium low heat, cook the olive oil, garlic, onion powder and parsley. Cook until the mixture is fragrant, but not brown, about 3 minutes.
Place the asparagus in a single layer on the baking sheet. Pour the olive oil mixture evenly over the asparagus. Sprinkle with salt and pepper, to taste.
Roast for 8-10 minutes or until the asparagus are bright green and tender, yet crispy.
Serve immediately.
Adapted from  epicurious