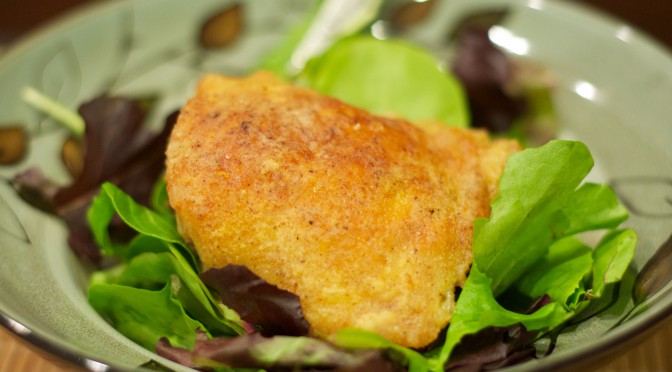 Amish "Paradise" Chicken
"Tell me why are we, so blind to see? That the ones we hurt, are you and me?" -Coolio, Gangster's Paradise
Mike is a big fan of the Weird Al Yankovich song "Amish Paradise".  I don't quite understand.  I think it's kind of offensive to Amish people.  Yes, I realize they couldn't have watched the video of it.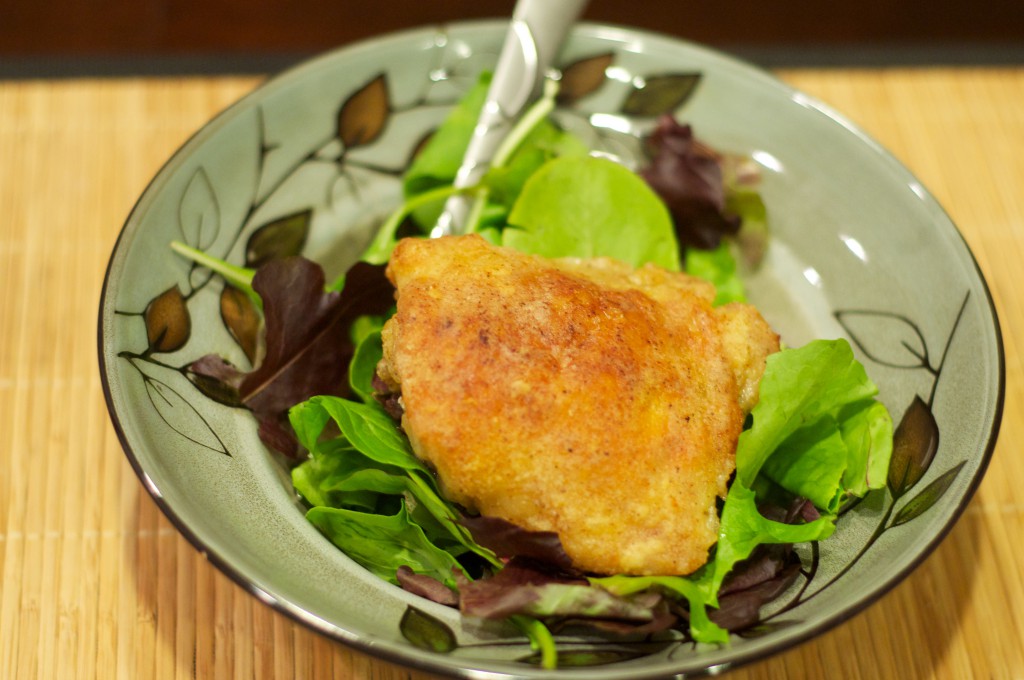 I'm not quite sure why this recipe is called "Amish Chicken", and neither did the person who wrote the original recipe.  What is amazing is that this chicken was so crispy on the outside and juicy and tender on the inside.  The best part is that it's baked, not fried!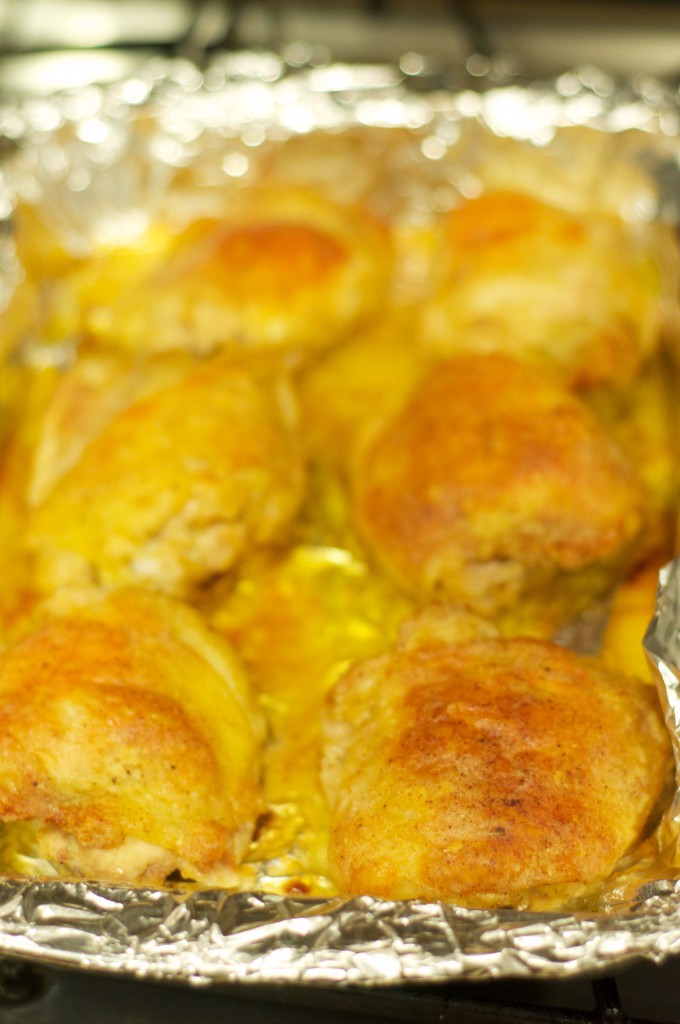 This recipe bakes the chicken skin side down at first, so that the chicken is actually "fried" in it's own fat.  No additional fat is needed. Additionally, the chicken is baked skin side up at the end so that the skin ends up being crispy and crunchy.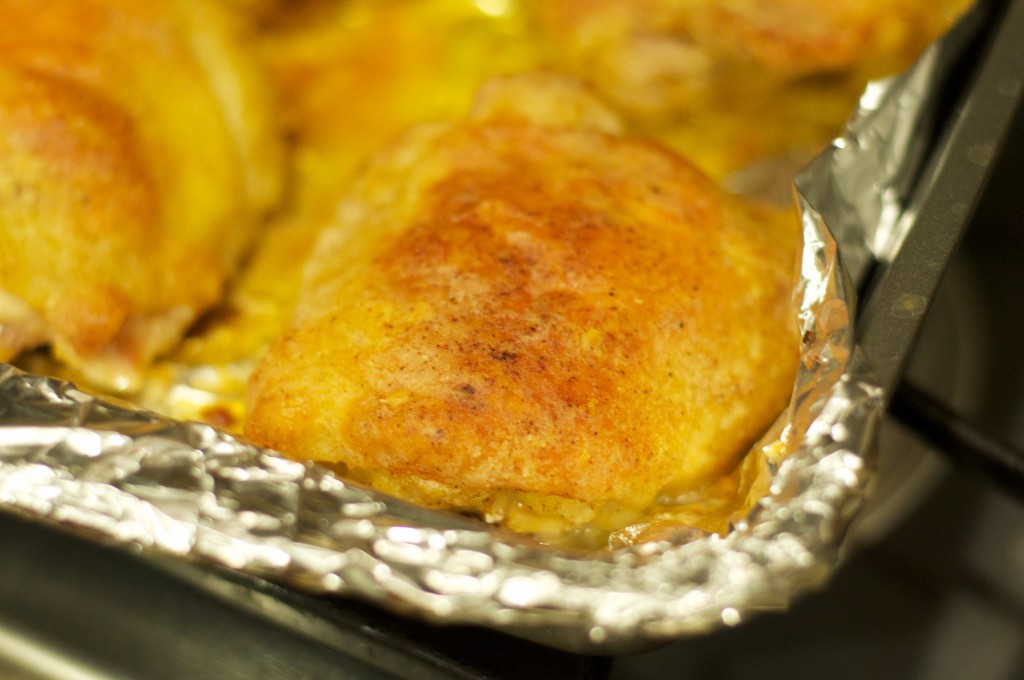 I served the chicken with a salad.  I figured the dish was unhealthy enough since I had left the skin on the chicken thighs.

Amish "Paradise" Chicken
This baked chicken tastes even better than fried chicken!
Ingredients
½ cup flour
½ tablespoon paprika
½ teaspoon pepper
2 teaspoons onion powder
2 teaspoons garlic powder
3 pounds bone-in, skin-on, chicken thighs
Salt to taste
Instructions
Preheat oven to 375 F. Line a 9 x 13 baking pan with foil.
In a medium bowl, combine flour, paprika, pepper, onion powder and garlic powder.
Sprinkle chicken with salt. Then dredge chicken in the flour mixture. Place the chicken skin side down on the baking pan.
Bake the chicken for 45-60 minutes, or until the chicken is cooked through. Flip the chicken after about 25 minutes.
Adapted from Growing Up Gabel