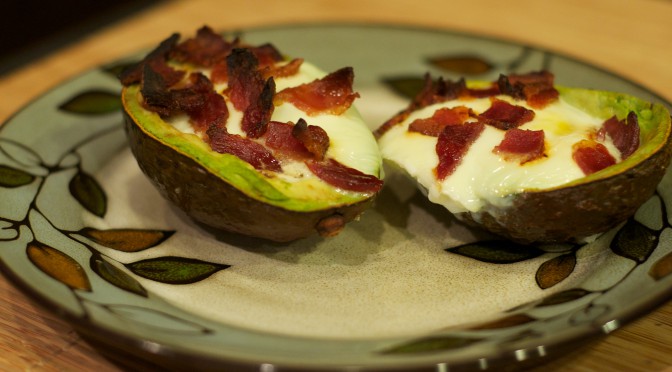 Avocado Bacon and Eggs
So, I got home fairly late from work yesterday and was pretty famished. It has been a long few weeks with all the traveling that I had to do. So, I was looking for something fairly quick and easy to make for dinner. Kim suggested that I try making Avocado Bacon and Eggs (apparently we also had some avocados sitting in our refrigerator that needed to be consumed).
Frankly, this recipe sounded like a train wreck to me. Cooked avocados? With Eggs that you were going to cook in the oven? But, I decided to give it a shot. I am glad that I did, my eyes were opened up. Who would have known that warmed avocados tasted so good (well besides the author of the recipe)? I for certain did not. It gives me a new perspective on avocados! Unfrotunately, we were low on eggs and only had 3 eggs for the two avocados that we had (each half takes an egg, so we needed 4 in total). But it worked out. I decided to just cook the last avocado half in the oven with the others to try it out cooked. I ended up tossing some bacon on them. Pretty hard to argue with avocado and bacon!
Completed entry of Avocado, Bacon, and Eggs!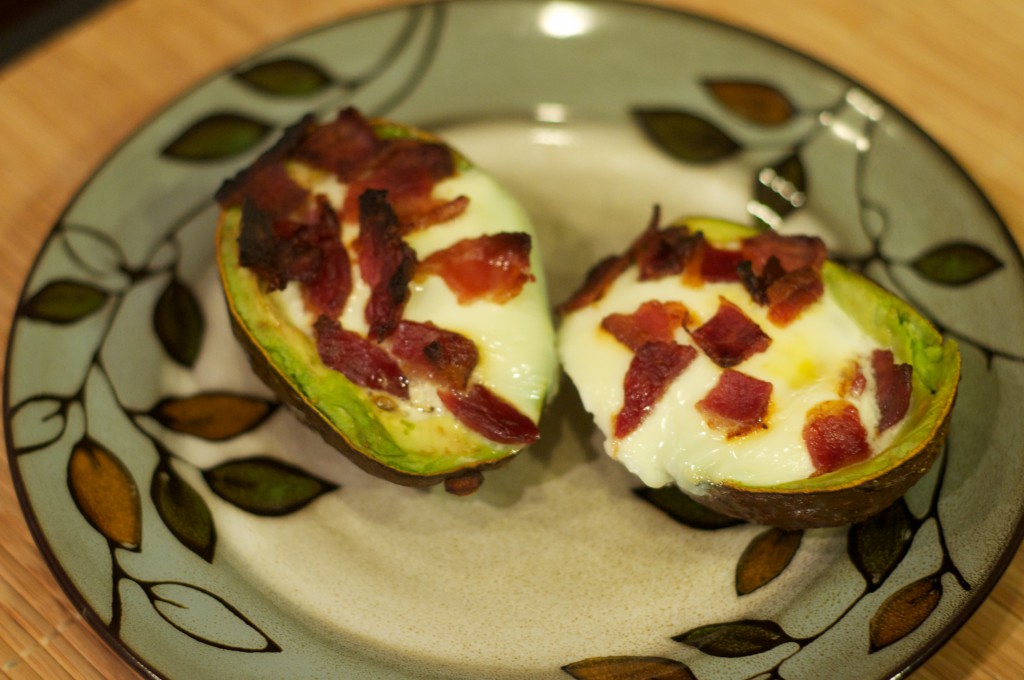 The Avocado, Bacon, and Eggs just before going into the oven for cooking.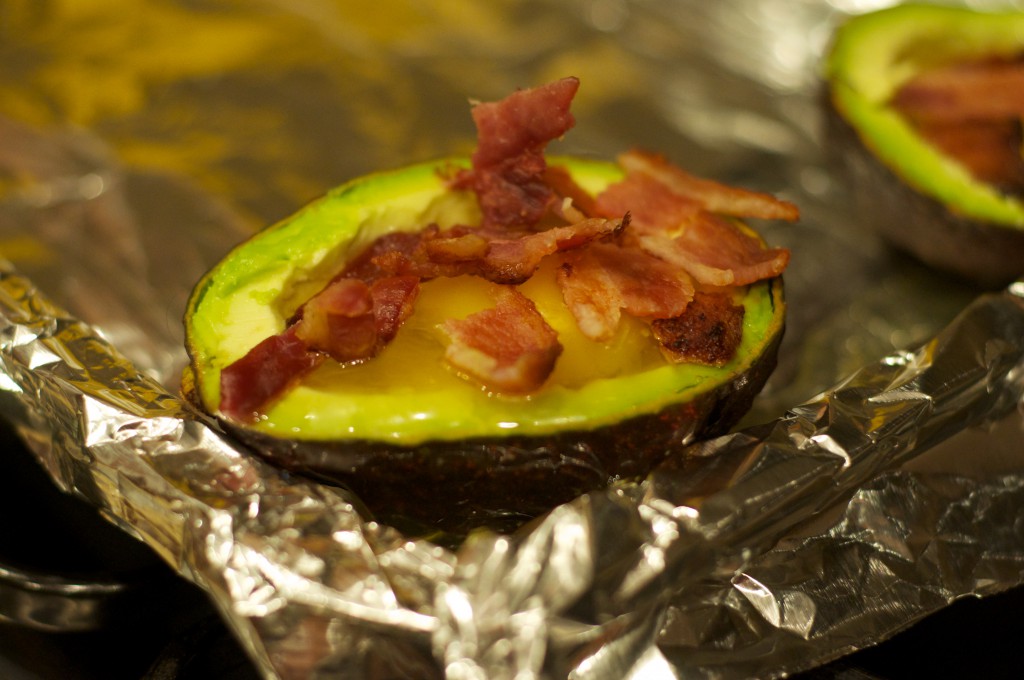 Yummy, Bacon. There may have been an extra piece or two that didn't make it onto an avocado. 🙂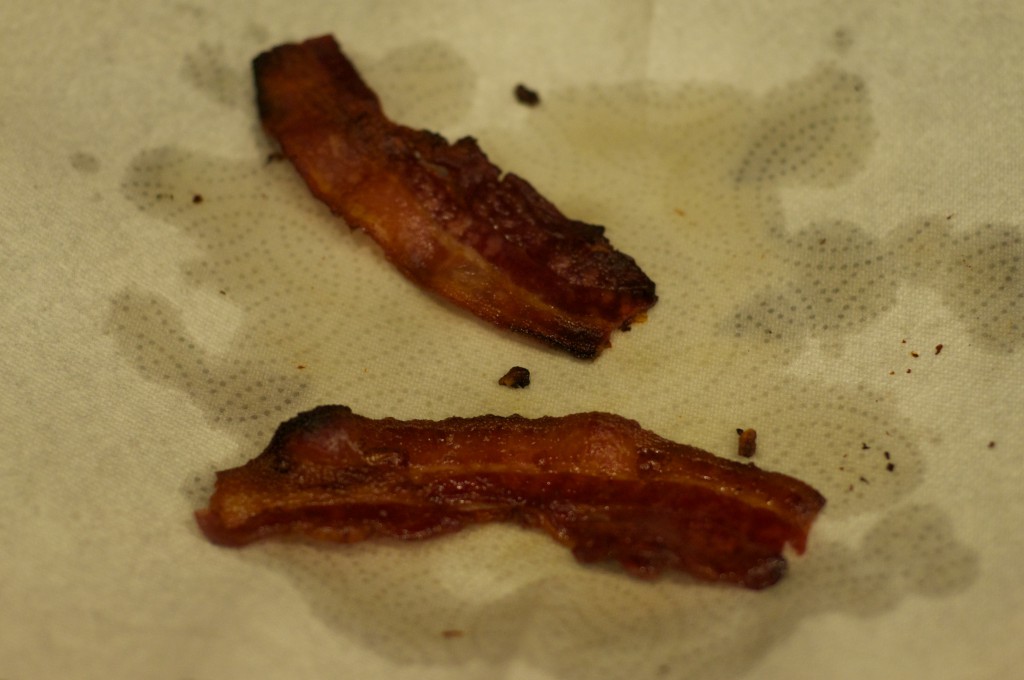 This recipe contains a unique blend of flavors, which makes for a delicious meal.  It's also a quick and easy way to use up avocados.

Avocado Bacon and Eggs
Ingredients
2 avocados
4 eggs
2 slices cooked bacon, crumbled
Salt and pepper, to taste
Instructions
Preheat oven to 425 F.
Carefully cut the avocado in half and remove the pit. If necessary, remove some avocado so that the egg will fit in the middle of the avocado. Crack an egg into each of the avocado halves.
Place all of the avocado halves on a rimmed baking sheet, allowing the edge of the avocado to rest against the side of the baking sheet. Top each avocado half with about a quarter of the crumbled bacon.
Bake until eggs are cooked to desired doneness (I cooked it for about 15 minutes).
Sprinkle with salt and pepper, to taste. Serve warm.
Adapted from California Avocados