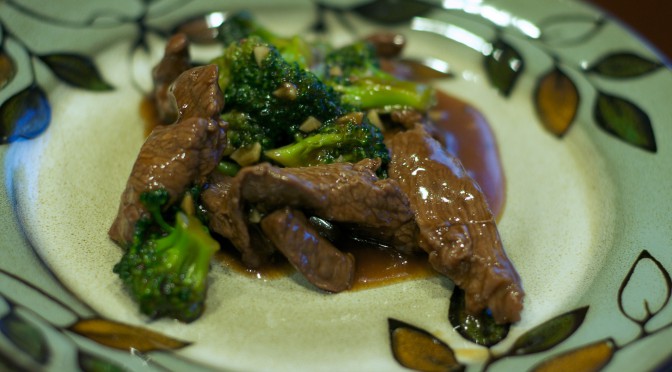 Healthier Beef and Broccoli
I've always been a fan of beef and broccoli.  The beef tastes delicious, and I can consider it a "healthy" recipe because it has broccoli in it.  It's not exactly a healthy dish, but it it's healthier than another dish that doesn't have vegetables in it, right?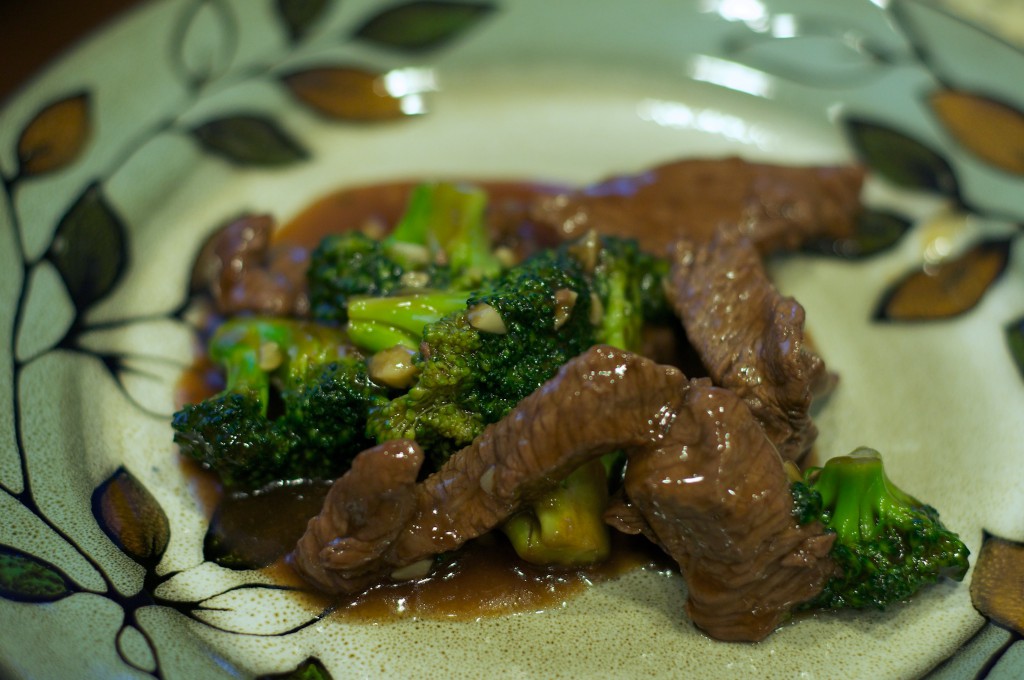 However, I don't usually feel like going out to a Chinese restaurant in order to enjoy such a delicious dish.  Also, these dishes that can be bought at a Chinese takeout restaurant are often full of salt, sugar and other unhealthy ingredients.    At least if I make my own at home, I can control the amount of unhealthy ingredients which are in the dish.

Broccoli Beef
Ingredients
For the Sauce:
½ cup chicken broth
¼ cup oyster sauce
3 tablespoons Chinese rice wine
1 tablespoon low sodium soy sauce
1 tablespoon cornstarch
1 teaspoon olive oil
For the Stir Fry
12 ounces flank steak, thinly sliced into 2 inch long pieces
2 teaspoons low sodium soy sauce
1 pound broccoli florets, cut into 1 inch pieces
⅓ cup water
6 garlic cloves, minced
1 tablespoon olive oil
Instructions
For the sauce:
In a medium size bowl, combine all ingredients for the sauce and stir to combine.
For the stir fry:
In a medium size bowl, combine the beef and soy sauce. Allow the beef to marinate for 10-30 minutes.
Meanwhile, in a 12 inch skillet, add broccoli and water. Cover and cook over high heat until broccoli is bright green, but still crispy, about 2 minutes. Drain broccoli in a colander.
Wipe the skillet with a paper towel. Once the beef has finished marinating, heat olive oil over high heat. Add the garlic and sauté until fragrant, about 30 seconds. Add the beef, along with the marinade to the skillet. Sauté the beef, breaking up any clumps, until it is lightly brown on the outside, but not cooked through, about 2 minutes.
Add the drained broccoli to the skillet and stir to combine. Whisk the sauce to recombine it and pour it evenly over the beef mixture. Stir so that the the beef mixture is well coated in the sauce. Sauté until the beef is cooked through and the sauce thickens slightly, about 1 minute.
Serve hot.
Adapted from Comfort Food Makeovers