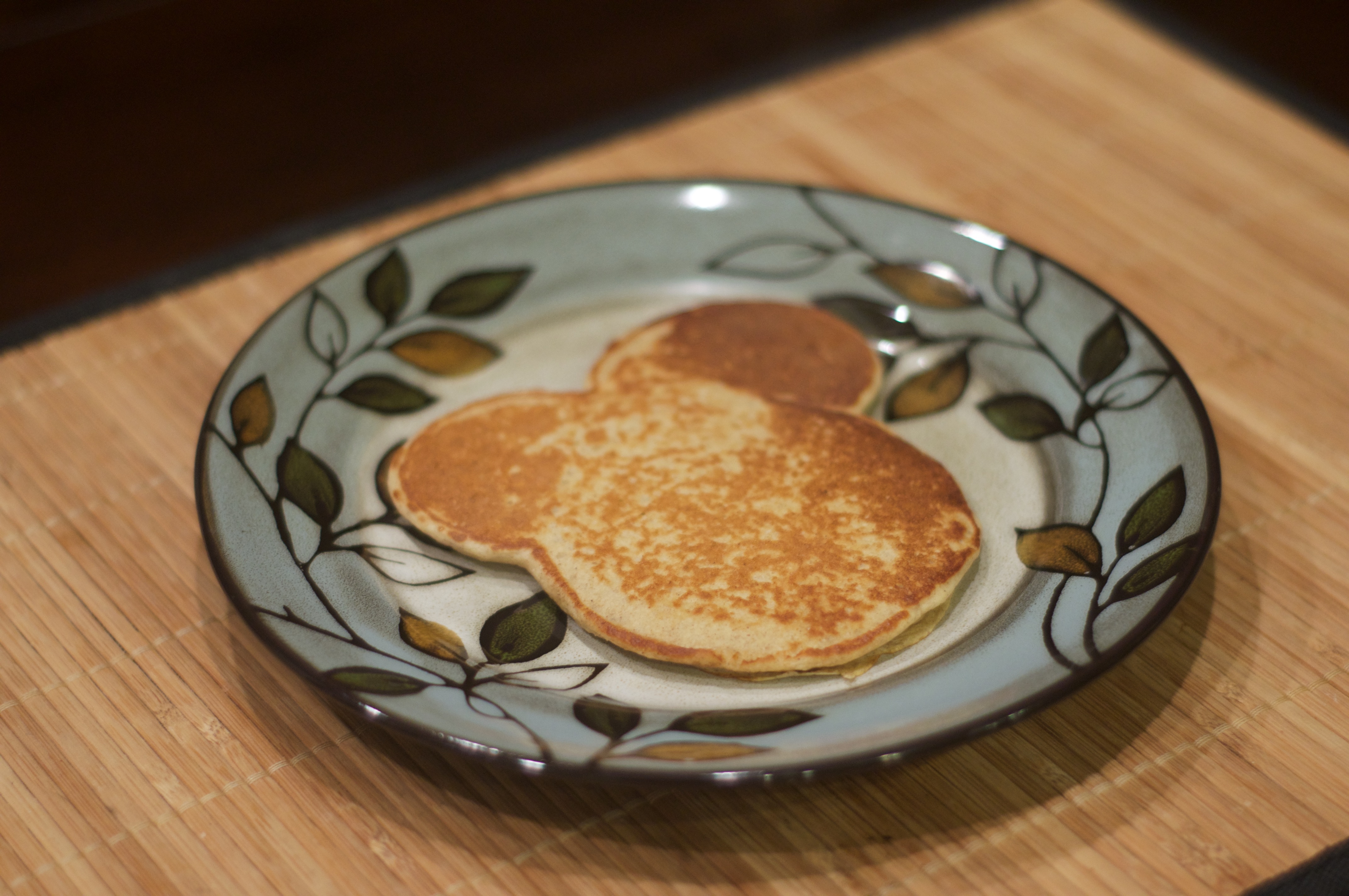 Oatmeal Cottage Cheese Banana Pancakes
Cottage cheese isn't something that I normally have in the refrigerator.  I don't have anything against cottage cheese, per se (aside from the fact that it doesn't look very appetizing).  I guess I just don't like a lot of dishes that contain cottage cheese.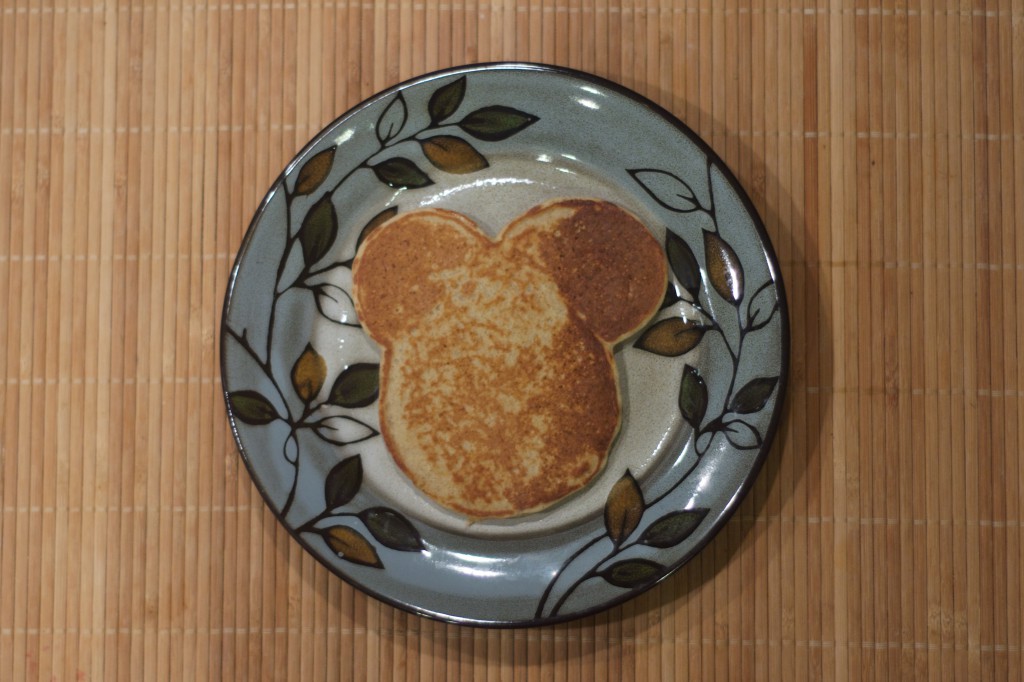 There was some cottage cheese in my refrigerator that I had bought for a recipe I wanted to try out.  I'm not sure which dish that was, but I guess it must not have turned out too well, since it wasn't very memorable.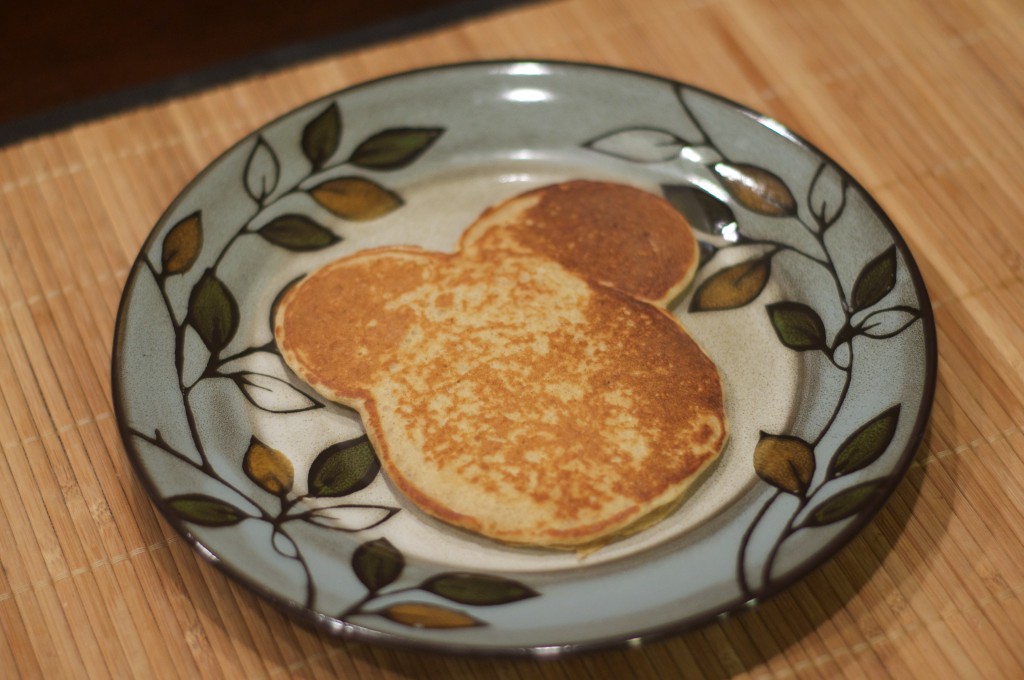 Since I don't like to throw out food, I set out trying to figure out what I could make that would use up cottage cheese.  I decided to make a breakfast item with the cottage cheese (I have observed a few other people eat cottage cheese for breakfast), since Mike loves eating breakfast foods.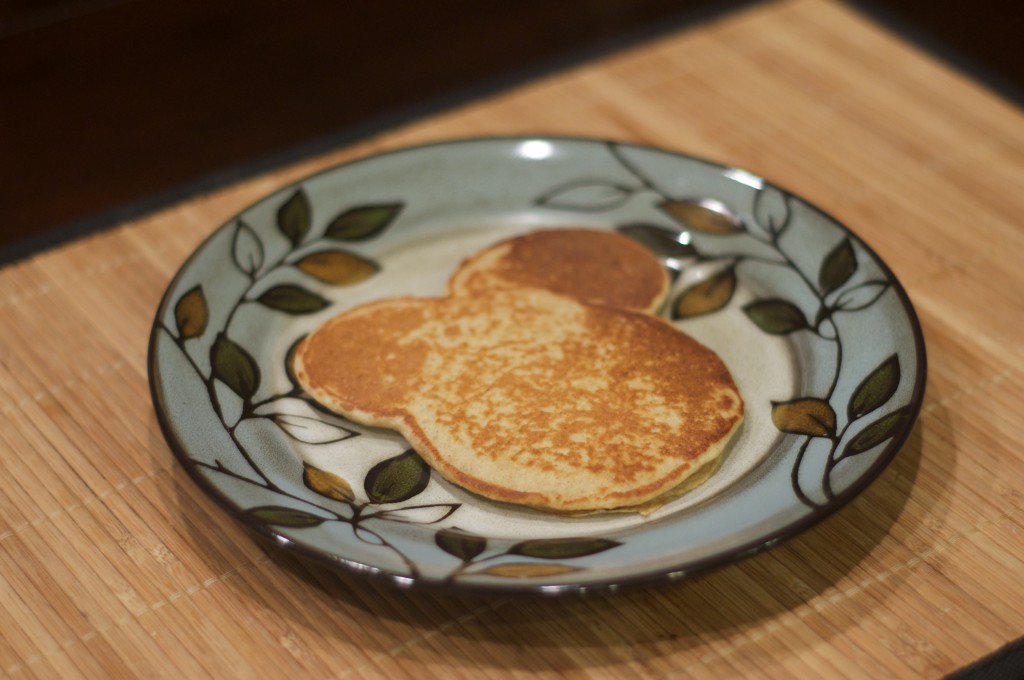 Mike is also big fan of Mickey Mouse and wanted to make Mickey pancakes when he cooked these on the griddle.

Oatmeal Cottage Cheese Banana Pancakes
Ingredients
Batter
1 cup rolled oats
½ cup cottage cheese
1 yellow banana
1 teaspoon vanilla extract
2 teaspoons baking powder
1 teaspoon cinnamon
2 eggs
¼ cup milk
Toppings
Maple syrup, if desired
Fresh fruit, if desired
Instructions
Place all batter ingredients in a strong blender (I used my Vitamix), in the order listed. Blend until a smooth liquid has formed, about 30 seconds.
Heat a griddle over medium low heat. Lightly coat the griddle with the cooking spray.
Pour batter, about ¼ cup at a time on the griddle, leaving space between each pancake. Cook until bubbles start to form on the top of the pancakes, about 3 minutes.
Flip the pancakes and cook until the bottom is golden, about 3 more minutes. Repeat with the remaining batter.
Serve hot, topped with maple syrup or fresh fruit, if desired.
Adapted from Ambitious Kitchen