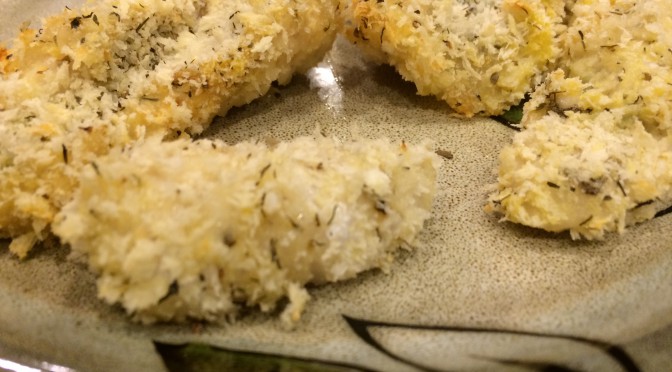 Herb Baked Catfish Nuggets
My mom used to make catfish for us when I was growing up.  She'd mainly make catfish nuggets but sometimes she'd make a catfish fillet as well.  I remember liking the catfish nuggets better.  I think the catfish fillets were a little overcooked sometimes.  I don't really know what recipe she used.  All I remember is that it had oyster sauce, 7-up and somehow ended up rather oily.  I'm not sure if this was because of the amount of oil she put in, or if that was the fat coming out of the catfish.  After reading a number of recipes for catfish, I now realize that catfish nuggets are rather fatty, which is what makes them so tasty!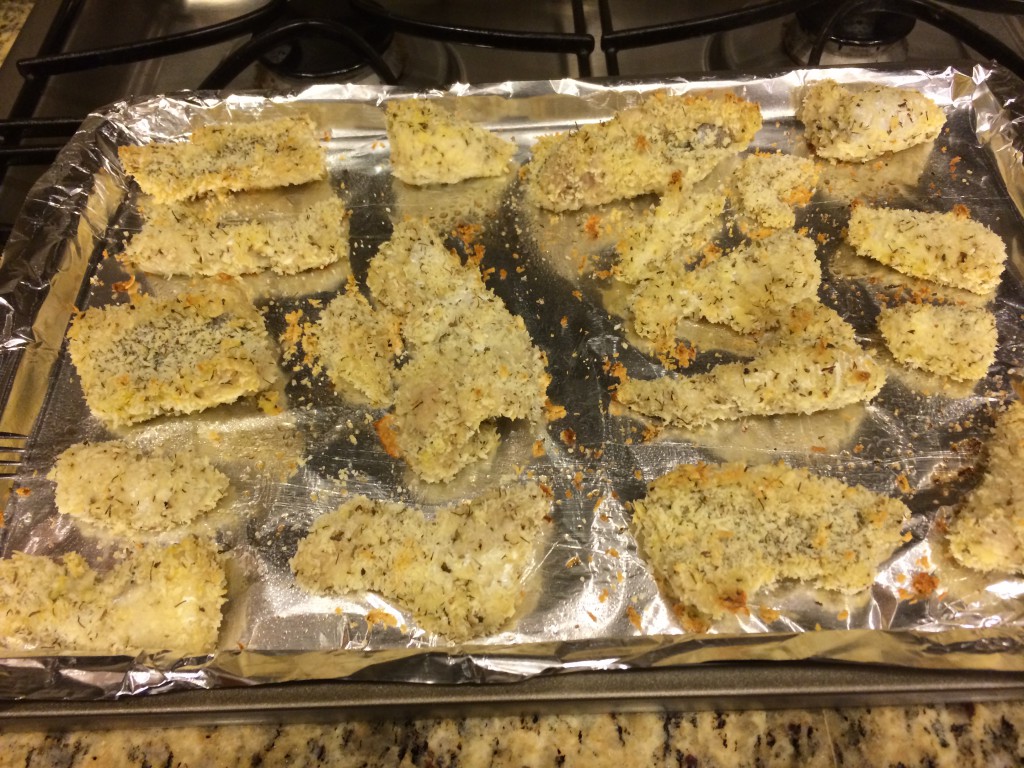 Catfish nuggets were on sale at the grocery store, so I figured that I would try to make something with them.  Since I really think my mom made up the recipe she used for her catfish, I didn't try to recreate that dish.  I've had success in making catfish (fillets) before, so I figured, how hard could it be to make catfish nuggets?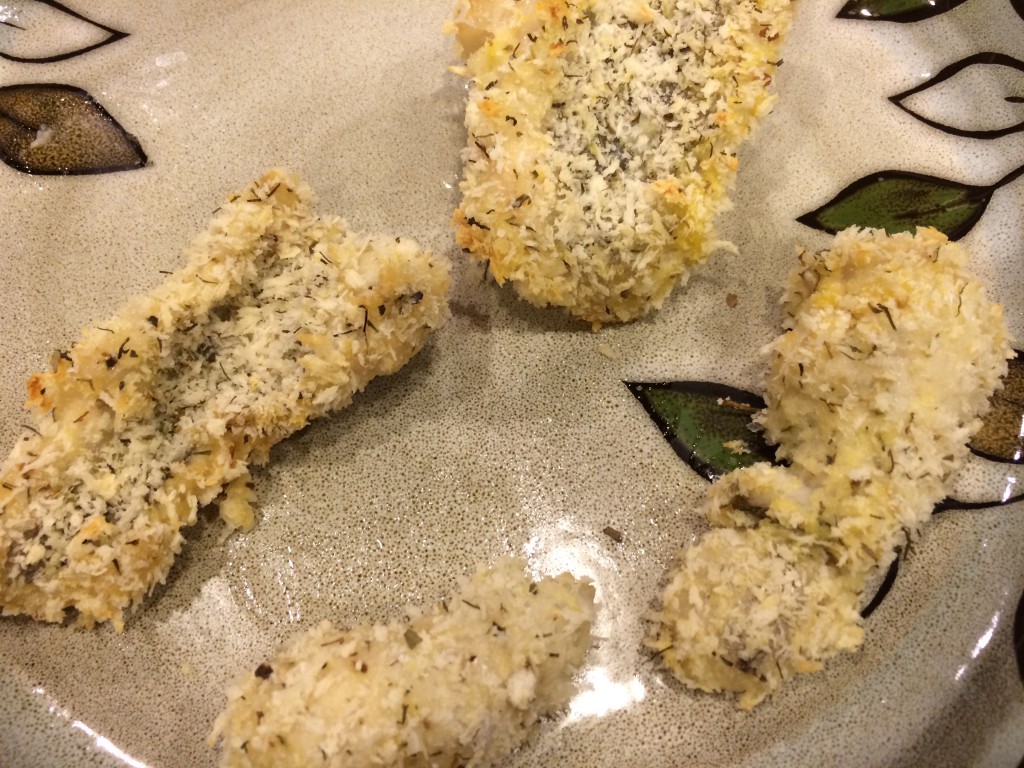 The catfish does taste a little tangy in this recipe, probably due to the lemon juice.  That doesn't mean these catfish nuggets aren't delicious.  They are also slightly healthier since they are baked, not fried.

Herb Baked Catfish Nuggets
Ingredients
1 pound catfish nuggets
1 egg white, beaten
1 tablespoon lemon juice
1 cup Panko breadcrumbs
1 teaspoon dried dill
1 teaspoon dried basil
½ teaspoon dried oregano
Salt, to taste
Instructions
Preheat oven to 400 F. Line a baking sheet with aluminum foil and lightly spray foil with cooking spray.
Rinse the catfish and pat dry with a paper towel. In a small bowl, combine the egg white and lemon juice. In a shallow plate, combine the breadcrumbs, dill, basil and oregano.
Working with one nugget at a time, dip the catfish in the egg mixture and then place suggest in the breadcrumb mixture, pressing so that the nuggets are well coated in the breadcrumb mixture. Place on the lined baking sheet, leaving space between each nugget.
Sprinkle the tops of the nuggets with salt, to taste. Lightly spray the nuggets with cooking spray. Bake until the nuggets are lightly brown, and the thickest nugget flakes easily, about 12-15 minutes.
Serve hot.
Adapted from Diab2Cook