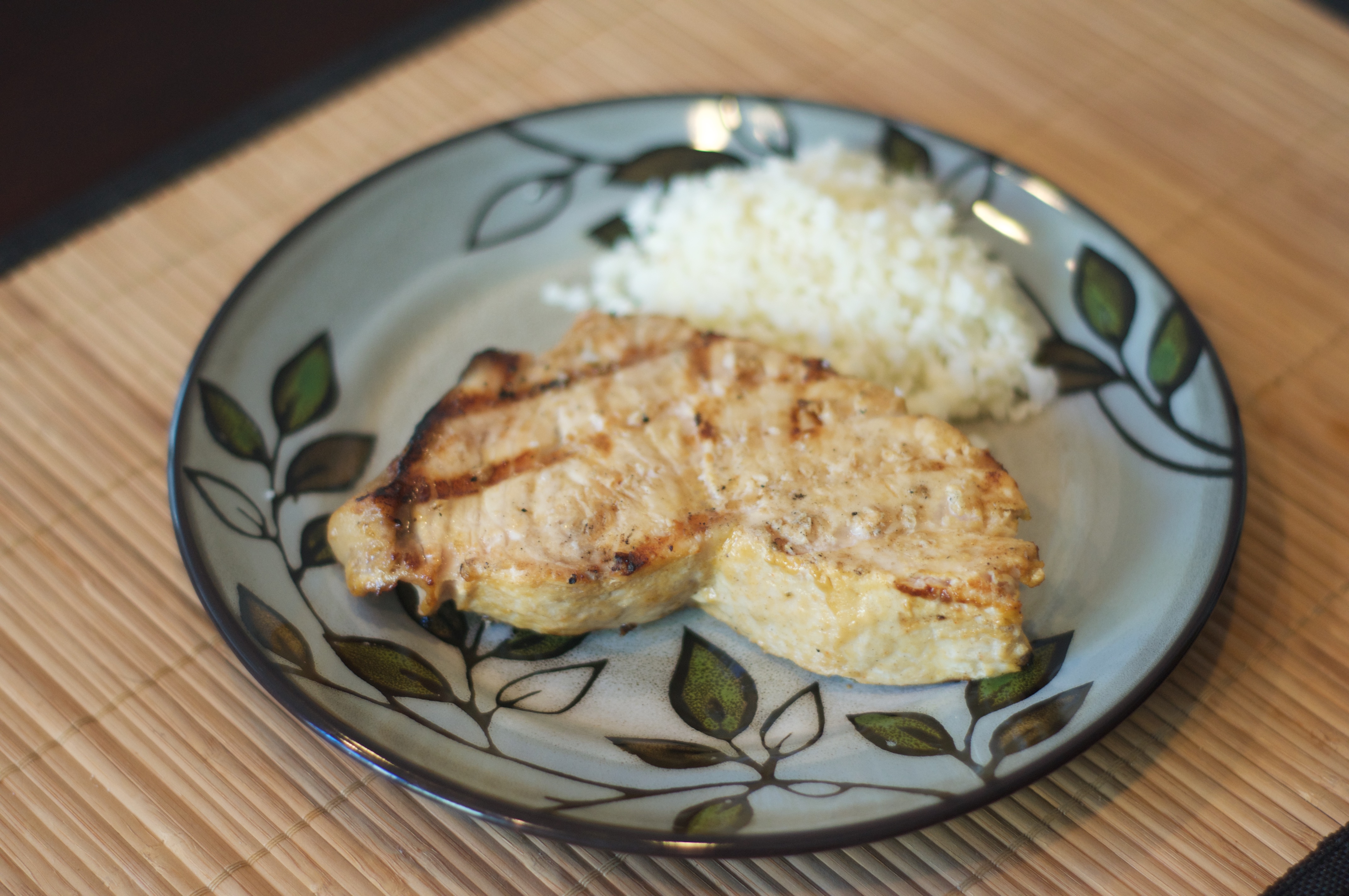 Mediterranean Grilled Swordfish
I don't think I've had swordfish before.  I'm not sure why that is.  I guess I always imagined that it was one of those expensive dishes that you only eat at expensive restaurants.  I must admit that swordfish is not on the menu at most of the restaurants which I have eaten, or maybe I just never got to that part of the menu?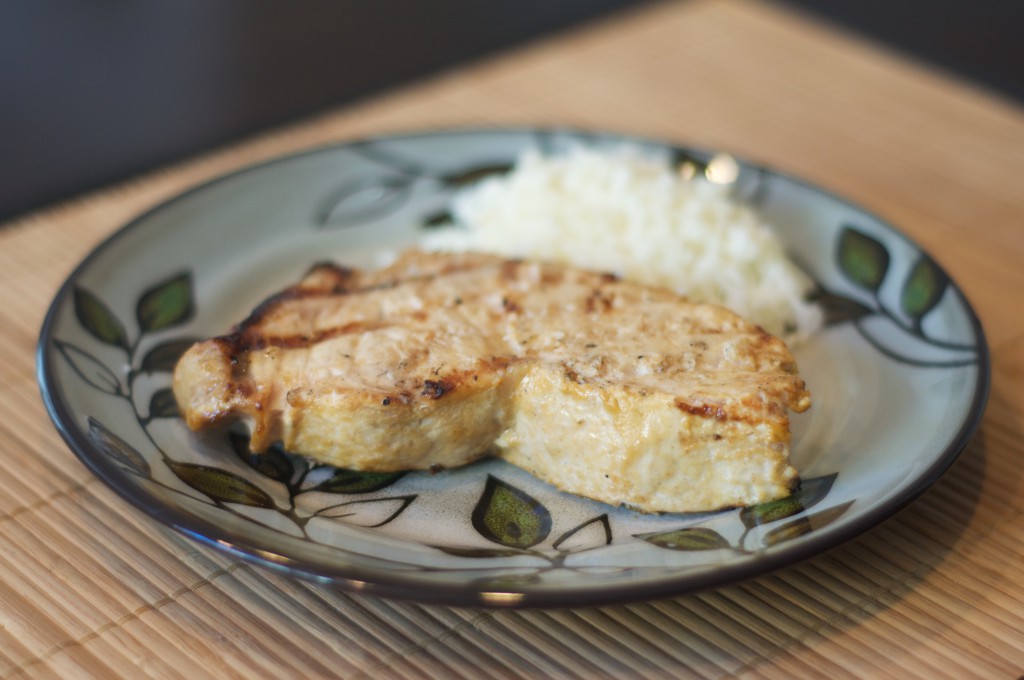 Either way, I've heard that swordfish is quite tasty.  Or was that Chilean Sea Bass or Black Cod?  I also can't remember who told me that swordfish is delicious.  Was it my mom?  Was it Mike?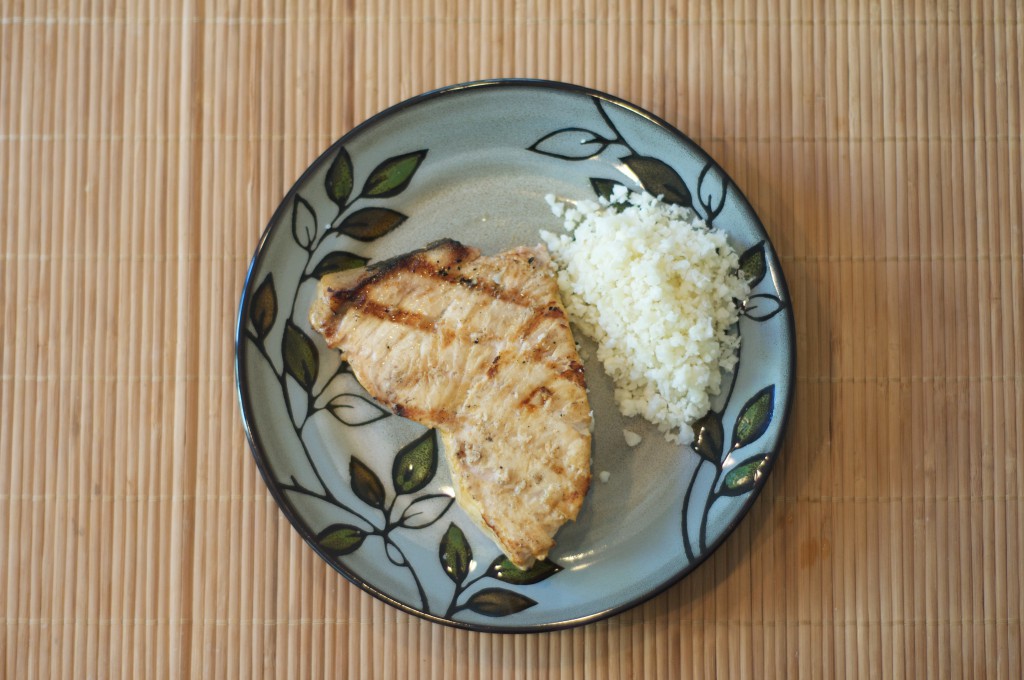 It really doesn't mater who told me that swordfish is delicious.  It was on sale at the grocery store, and Mike was willing to eat it, so I knew I had to buy some.  Mike will only eat so few fish that when I find one that he will willing to try, I am going to try to make it.

Grilled Swordfish with Mediterranean Cumin Spice Rub
Ingredients
5 garlic cloves, minced
¾ teaspoon cumin
½ teaspoon dill weed
⅜ teaspoon paprika
¼ teaspoon black pepper
1 tablespoon lime juice
1½ teaspoons olive oil
Salt, to taste
4 (4 ounce) swordfish steaks
Instructions
In a zip top bag, combine the garlic, cumin, dill, paprika, pepper, lime juice and olive oil. Massage the bag until all ingredients are well combined.
Pat the swordfish dry with paper towels. Lightly sprinkle both sides of the swordfish with salt, to taste. Place swordfish in the the zip top bag. Massage the bag so that the fish is coated with the marinade. Refrigerate for at least 3 hours, turning the bag every hour or so.
Heat a grill on high heat. Remove fish from marinade, and grill for about 4 minutes on each side.
Serve hot.
Adapted from The Mediterranean Dish