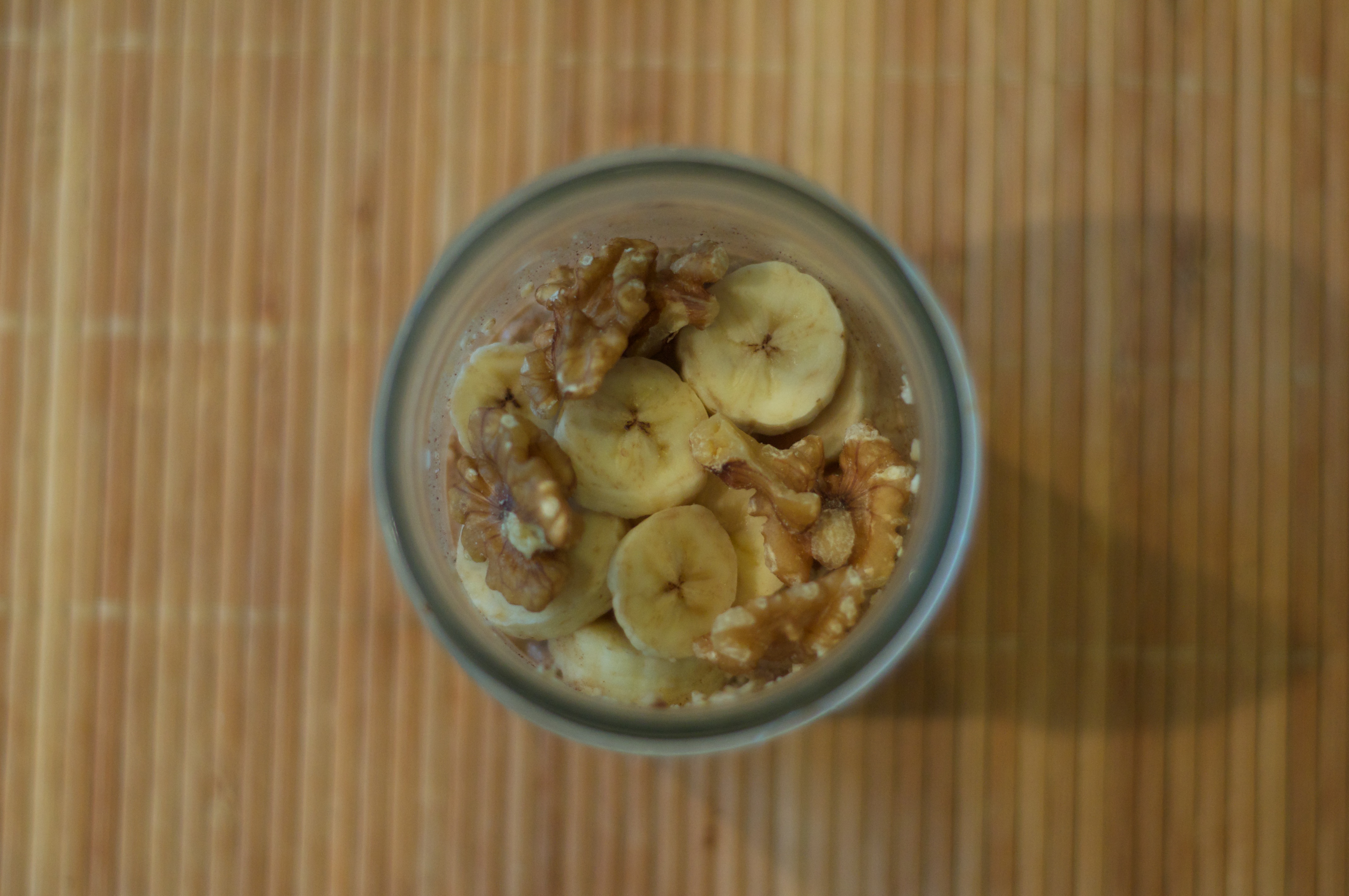 Banana Bread Overnight Oats
Mike bought a bunch of bananas from the grocery store for some reason.  I'm sure he planned to eat them, but the problem with buying a bunch of bananas is that they are all ripe at the EXACT same time!  This is what generally happens when I buy a bunch of bananas:
Day 1: Bought 6 bananas.  They are all mainly yellow, with some green on the top and bottom.  Some of them look like they are slightly more ripe than others.  That's great because now they hopefully won't all be ripe at the exact same time.
Day 2: Two of the bananas look perfectly ripe.  Fantastic, one can be eaten today.  The other 4 looks just a little green still.
Day 3:  All 5 of the bananas that are left now look ripe.  But, two of them are starting to get brown spots.  I better eat those two bananas that have brown spots on them today.
Day 4: All 4 bananas have a lot of brown spots on them. Yup, all 4.  I only ended up eating one yesterday.
Day 5: Bananas are mushy and bad…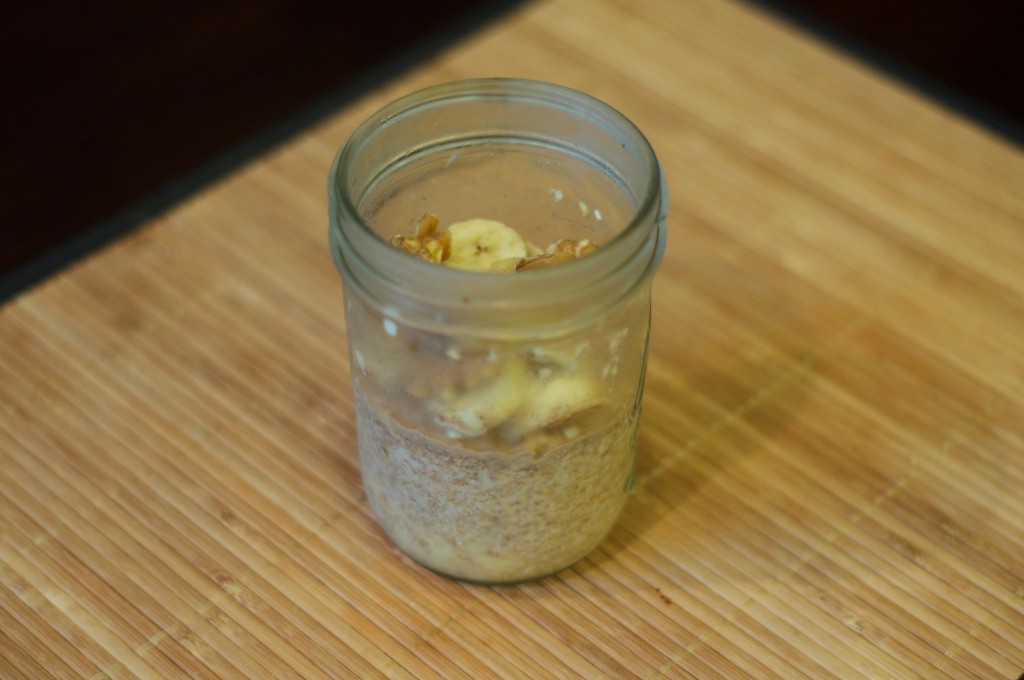 But it doesn't have to be this way!  Bananas can be eaten in various dishes, or all by itself as a snack.  Enter overnight oats.  They're fast and easy to make.  You can use a variety of fruits, including bananas to make them!  Since bananas are already naturally sweet, no extra sugar or sweetener needs to be added.  Of course it will taste better with sugar/honey/maple syrup.

Banana Bread Overnight Oats
Ingredients
1 ripe banana, divided use
½ cup rolled or steel cut oats
½ cup milk
2 tablespoons chopped walnuts, divided use
1 teaspoon vanilla extract
½ teaspoon cinnamon
2 teaspoons maple syrup (optional)
Instructions
Mash half of the banana. Slice the other half of the banana and set aside.
Combine the mashed banana, oats, milk, 1 tablespoon of the walnuts, vanilla extract, cinnamon and maple syrup in a container. Mix until well combined.
Top with the sliced bananas and remaining walnuts. Cover and refrigerate overnight.
Serve cold.
Adapted from  be whole. be you.