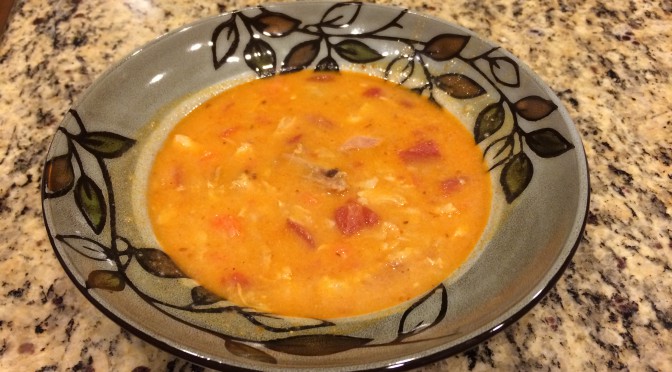 Chicken Tortilla Soup
Mike wasn't feeling well, so I wanted to make him soup.  However, he had a cold, so I had to try to find a few soup recipes so that I would not be serving him the exact same soup every day.  I had bought a Rotisserie chicken from Costco, so I knew that I would be making a few soups that included chicken.
Mike had bought some corn tortillas for the street tacos we made.  Although there are many differences between flour tortillas and corn tortillas, one big difference that I would like to point out is the packaging size.
Flour tortillas come in packs of about 10.  It's not too difficult to finish flour tortillas; a quesadilla here, a burrito there, maybe some tacos or cinnamon crisps, and the whole package is gone.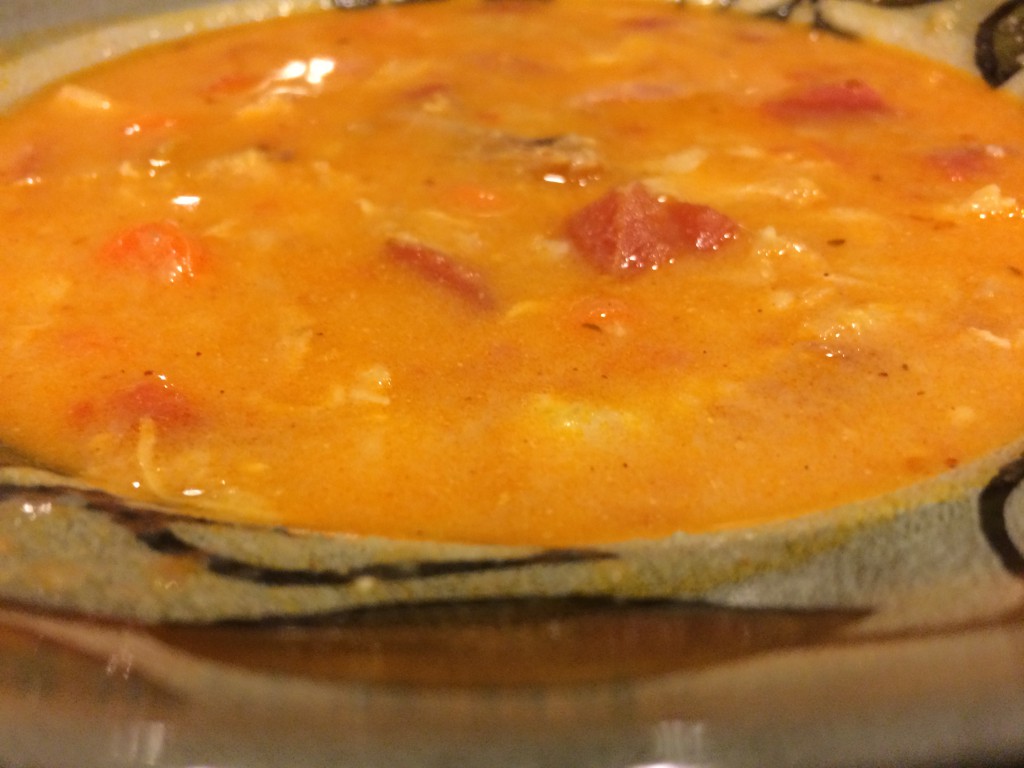 Corn tortillas, on the other hand, come in packs of about 100.  Ok, that might be a slight exaggeration, but they are sold in pretty large quantities.  What can you make with corn tortillas? Street tacos, this chicken tortilla soup recipe, more street tacos, and I ran out of ideas. If anyone has ideas on how to use up corn tortillas, please let me know.

Chicken Tortilla Soup
A hearty soup that's great for when you aren't feeling well.
Ingredients
1 cup carrot, chopped
1 small onion, diced
1 garlic clove, minced
1⁄8 teaspoon salt
1⁄4 teaspoon pepper
1 tablespoon olive oil
8 cups chicken broth
2 (15 ounce) cans tomatoes, diced
1 (1¼-1½ ounce) packet taco seasoning
10 (8 inch) corn tortillas (cut into small pieces, about 1-inchx1-inch)
2 cups cooked rotisserie chicken, diced
1 cup milk
1 cup cheddar cheese, shredded
Instructions
In a Dutch oven, heat the olive oil over medium-high heat. Add the garlic and sauté until fragrant, about 30 seconds. Add the carrots, onions, salt and pepper and cook until tender, about 5 minutes.
Add chicken broth and bring the soup mixture to a boil. Add the diced tomatoes, taco seasoning, tortillas and chicken. Stir to combine.
Continue to boil the soup for another 20 minutes, or until the soup has thickened and the tortillas are incorporated into the soup, stirring occasionally.
Add cheese and allow the soup to simmer for 10 minutes. Add milk let the soup simmer for another 10 minutes.
Serve immediately.
Adapted from food.com