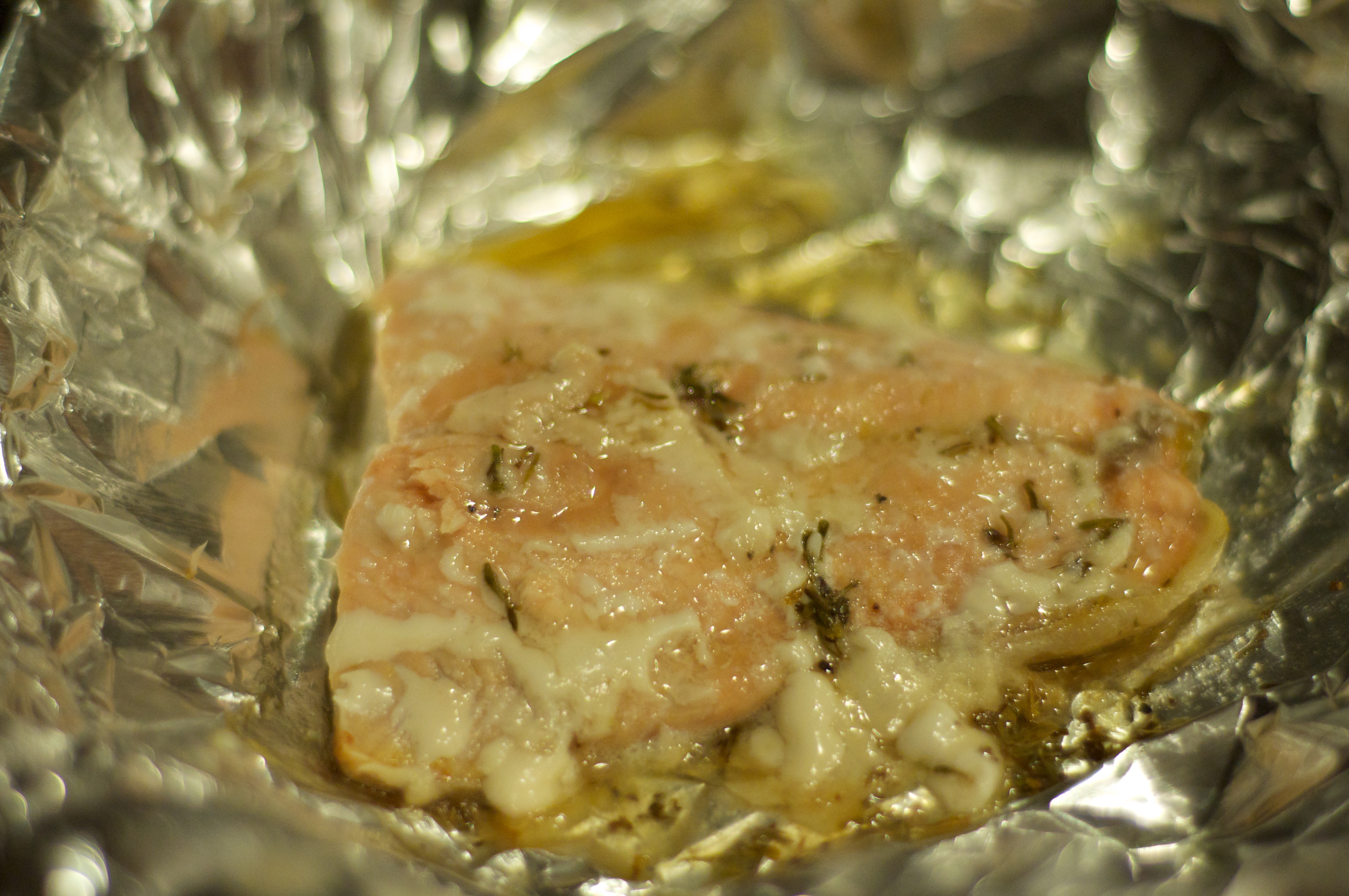 Honey Salmon in Foil
I love salmon.  It's so tasty and healthy!  It's doesn't have as strong of a "fishy" taste as some other fish.  As a result, Mike is sometimes willing to at least try it it whenever I've made a salmon dish.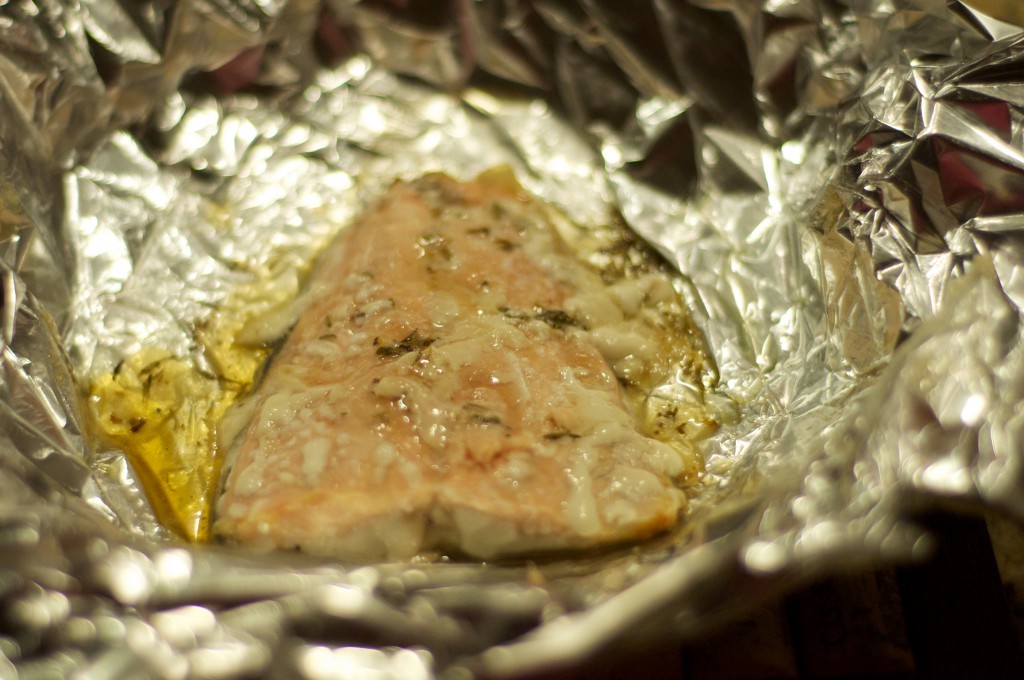 I tend to buy frozen salmon from Costco.  They come in small, individual meals sized portions.  I just defrost as many as I want in the refrigerator overnight and can cook them for dinner the next night.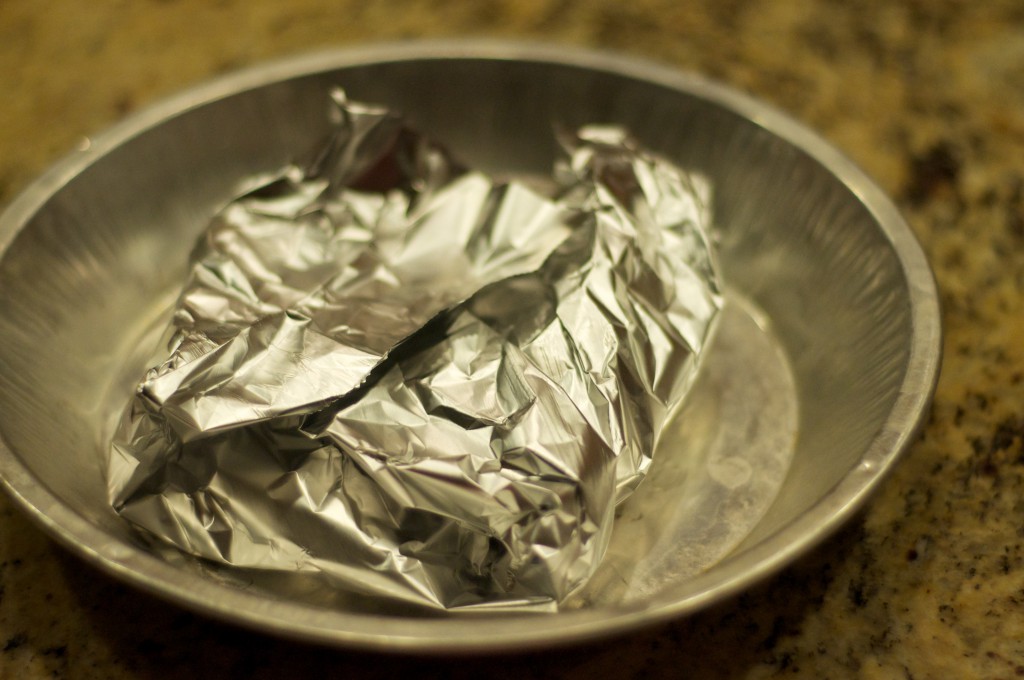 I also love cooking food in foil.  It makes cleanup so much easier afterwards.  Most of the time, I can just live out the foil and throw it away.  I don't even have to wash the pan.  Sometimes there is hole or rip in the foil or I am not careful enough and some of the liquid from the food falls on the pan…  Those are sad times.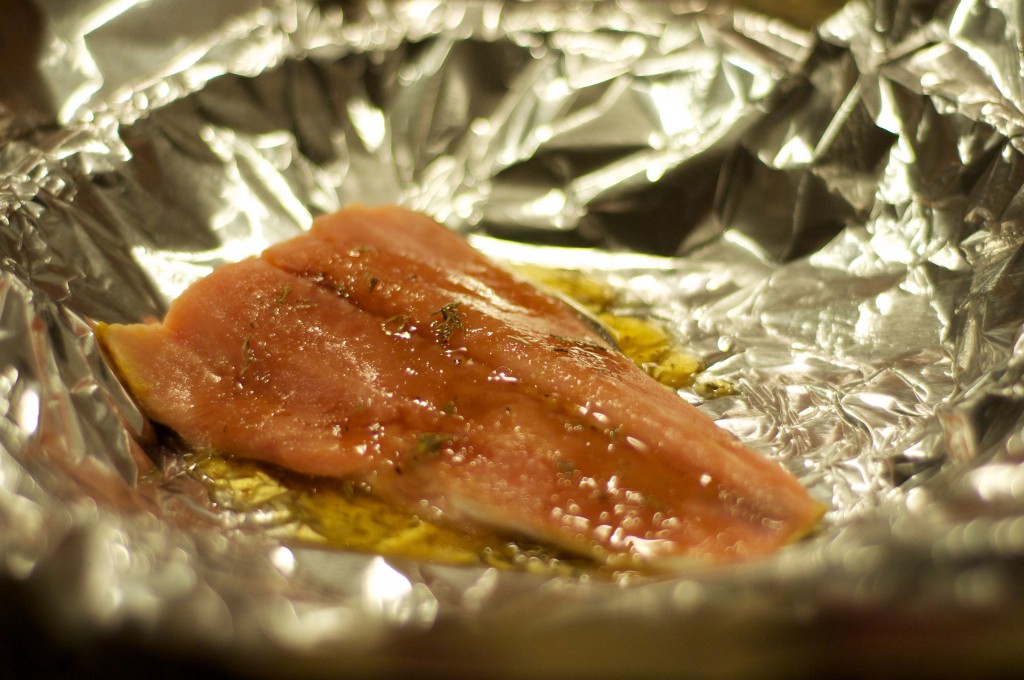 As easy as this is to make, I wouldn't suggest making it for a dinner party.  I'm not sure why, but salmon cooked in foil just doesn't look that pretty.  The pink of the salmon is mottled by the white on top of it.  Don't be discouraged by the way it looks.  Take a bite and then decide whether or not it was worth making.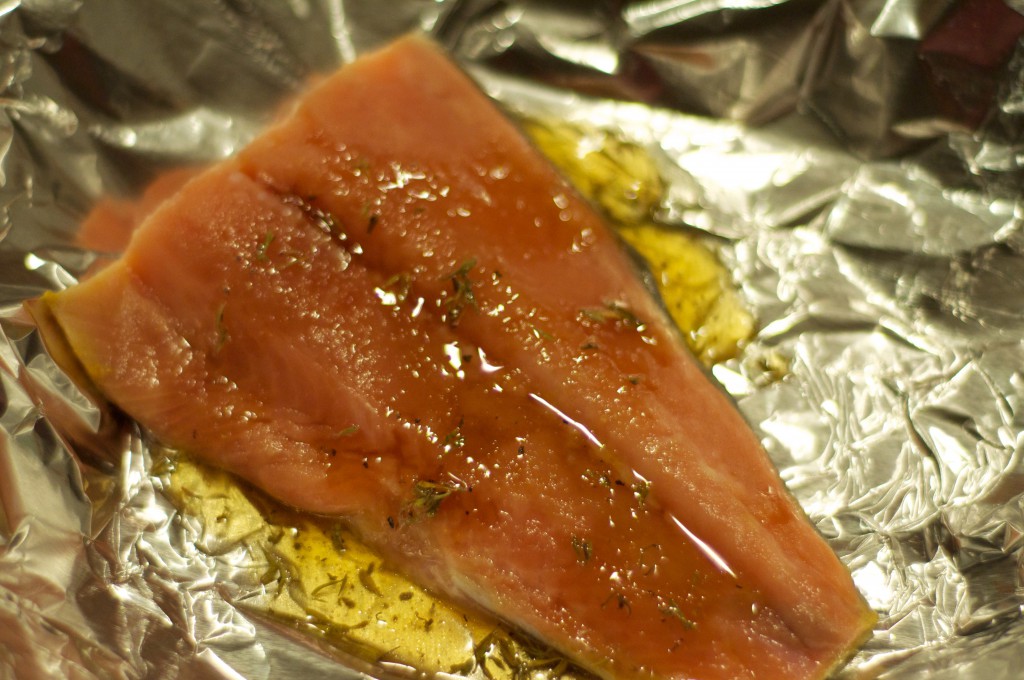 I highly suggest trying this out for a quick meal, since it's so fast to prepare and tastes delicious!

Honey Salmon in Foil
Ingredients
¼ cup honey
3 cloves garlic, minced
1 tablespoon olive oil
1 tablespoon white wine vinegar
1 teaspoon dried thyme
Kosher salt and freshly ground black pepper, to taste
4 (6-8 ounce) salmon fillets
Instructions
Preheat oven to 375 F. Cut 4 pieces of aluminum foil that will be large enough to wrap around the fillets. Place all 4 in a large baking pan, folding up the sides slightly so that they do not overlap.
In a small bowl, combine garlic, olive oil, vinegar, and thyme. Mix until all ingredients are well combined.
Place one piece of salmon on each of the pieces of foil, and fold the foil up even more around the salmon so that they create a "nest" or bowl around the salmon. Sprinkle salt and pepper, to taste over the salmon. Pour a quarter of the honey mixture onto each piece of salmon. Fold the foil so that the salmon is completed covered in the foil.
Bake until the salmon is completely cooked through, about 10-15 minutes depending on the thickness of the fillets.
Serve immediately
Adapted from Damn Delicious