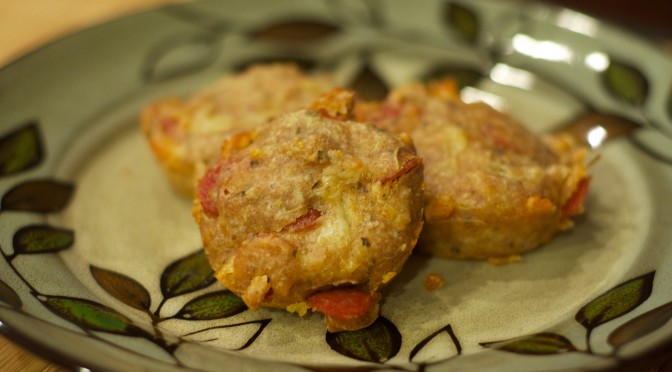 Pepperoni Pizza Mini Puffs
I bought a bag of wheat flour a while ago and I've been trying to use it up for a while now.  Unfortunately there have not been very many good recipes that include wheat flour.  Perhaps there are, but I haven't been able to find them yet.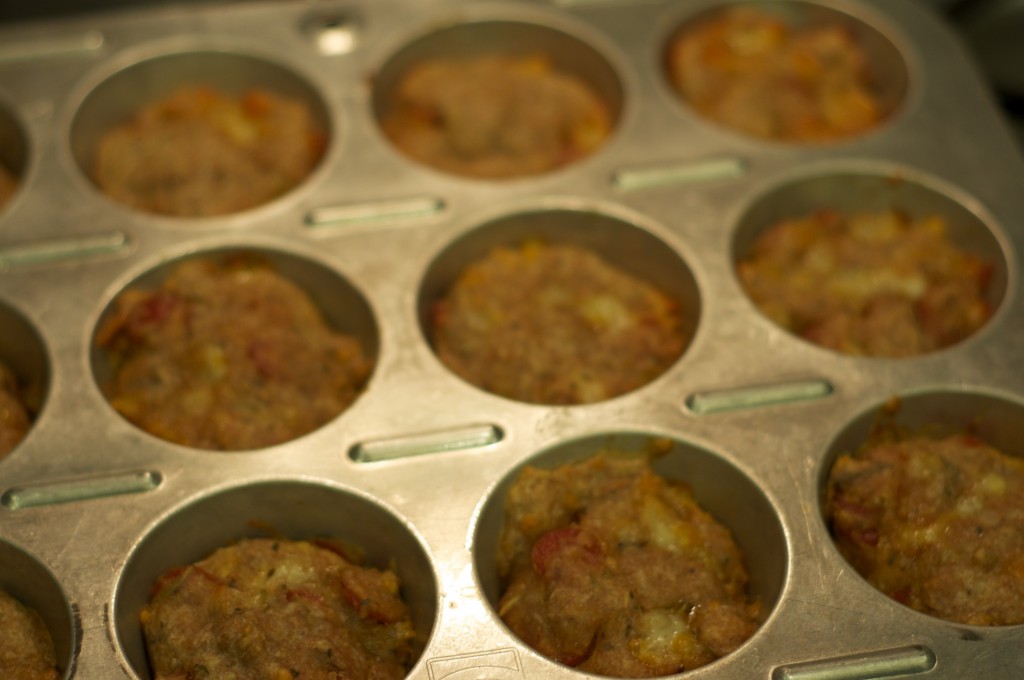 We tried making wheat bread, but that just tasted very "healthy".  It came out quite dense and tasted terrible.  The only way to describe it was "healthy".  These puffs use wheat flour, yet are still fluffy.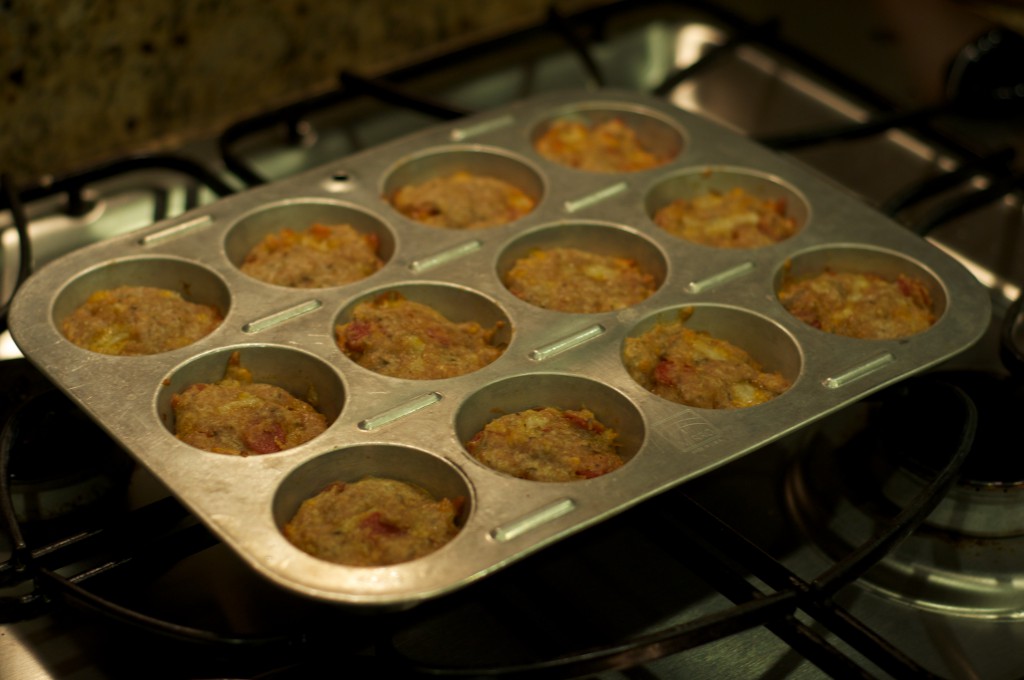 Mike said that he really liked these.  I was personally not a big fan, but then again I don't like pizza.  At first Mike thought they were just OK, but once he dipped them in sauce, he thought they were much better.  These were definitely made to be dipped in sauce.  It's not that they are dry without the sauce, the sauce just adds another dimension to the food.

Pepperoni Pizza Mini Puffs
Ingredients
¾ cup wheat flour
¾ teaspoon baking powder
1 tablespoon Italian seasoning
⅛ teaspoon salt
¾ cup milk
1 egg
1 cup shredded mozzarella cheese
¼ cup parmesan cheese
¼ cup mini pepperonis
½ cup marinara sauce*, for dipping
Instructions
Preheat oven to 350 F. Lightly spray a 12 count muffin tin with cooking spray.
In a large bowl, combine flour, baking soda, Italian seasoning, and salt. Add milk and egg and stir until well combined. Add mozzarella, parmesan and pepperonis. Stir to combine.
Ladle the batter evenly into the prepared muffin tin. Bake until the puffs are golden, 18-20 minutes.
Serve hot with the dipping sauce
* I used Awesome Sauce
Adapted from Emily Bites