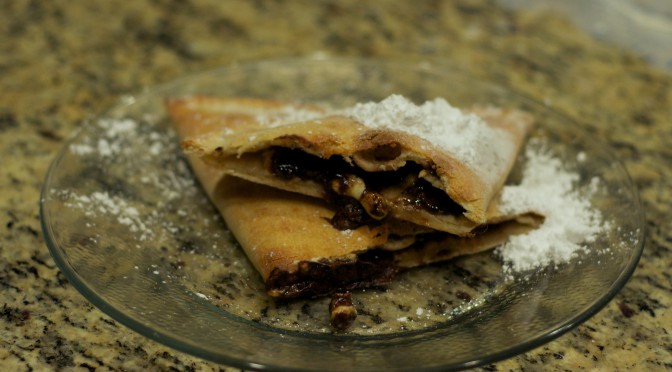 Chocolate Chip Calzone
One of my all-time favorite desserts is the Chocolate Chip Calzone from Claim Jumper. This decadent treat tastes like a chocolately marshmallow pizza, but it is in fact composed of simply pizza dough, regular chocolate chips, white chocolate chips, and powdered sugar.  I used homemade pizza dough, but you could use store bought dough instead.
The rolled out ball of dough.
Chocolate chips placed onto half of the Calzone.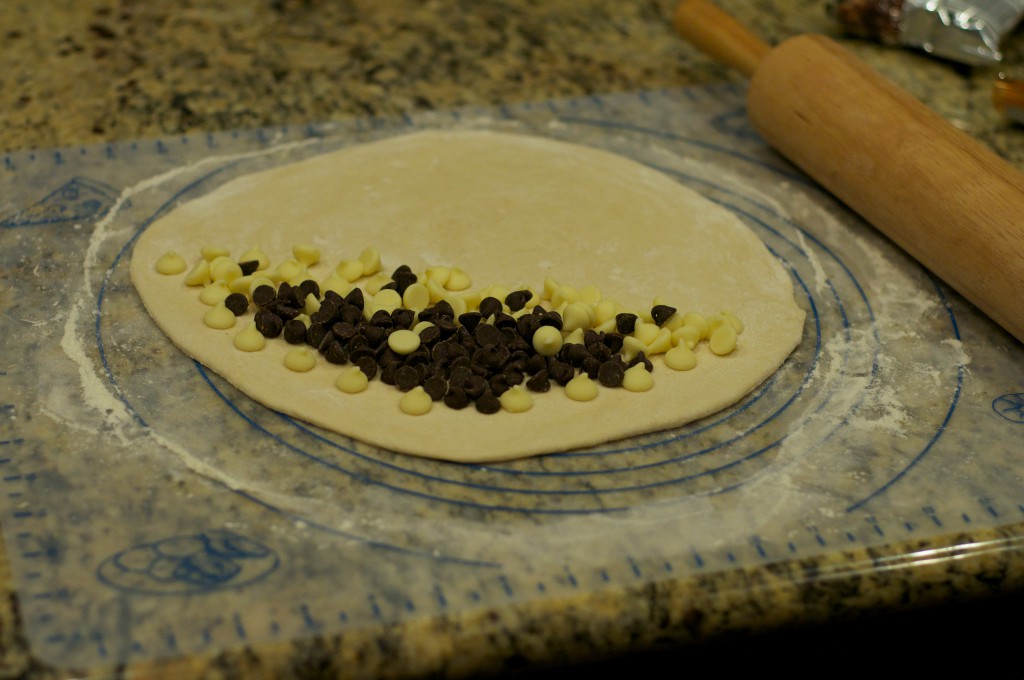 The calzone folded over, pinched shut, and a forked edge (for style and fun).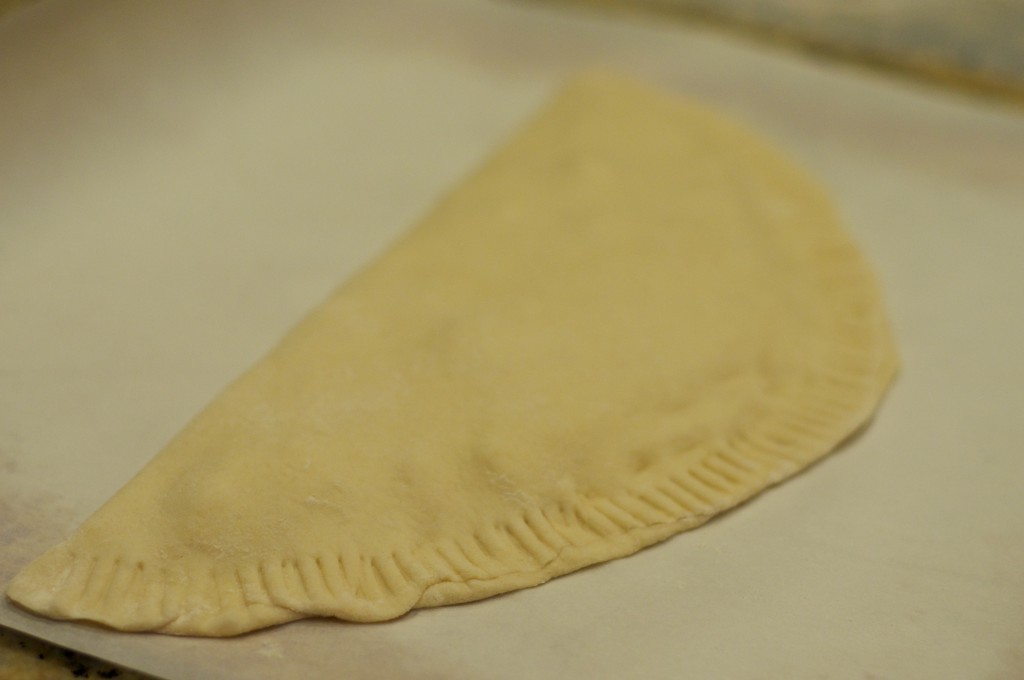 This all that was left after Mike "sampled" the dessert to make sure it was "safe to eat".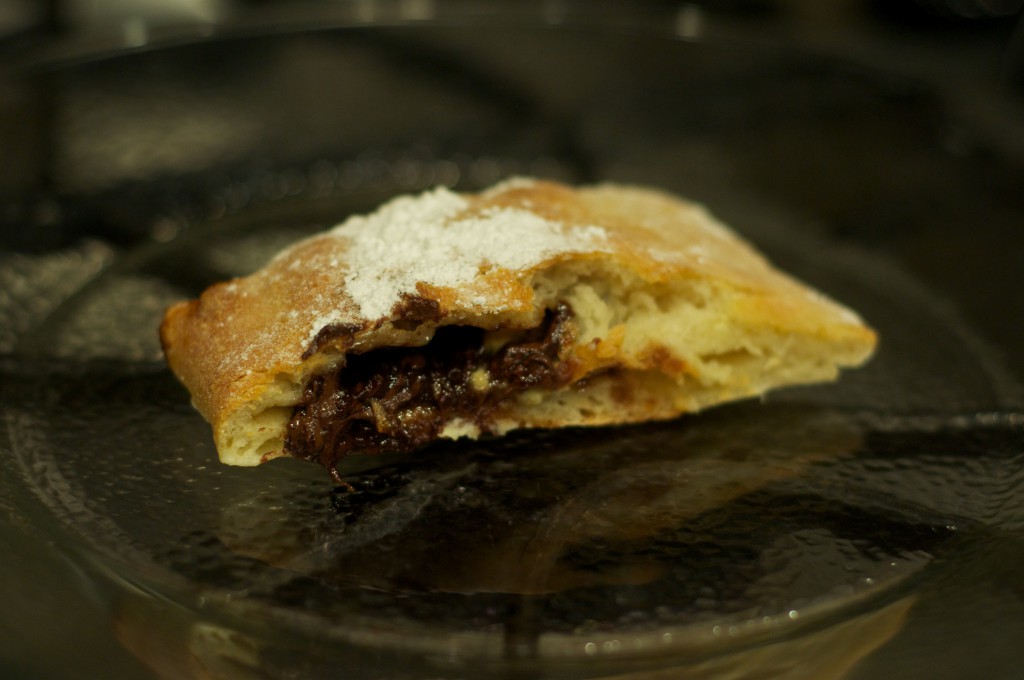 Pictures of the completed Calzone.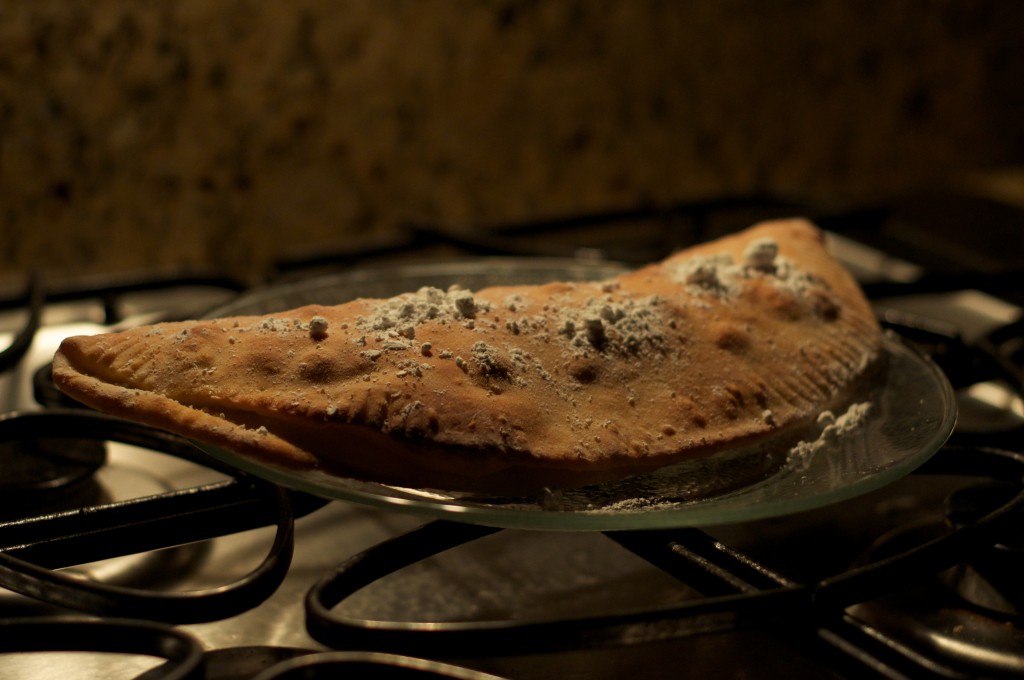 Doesn't it look yummy?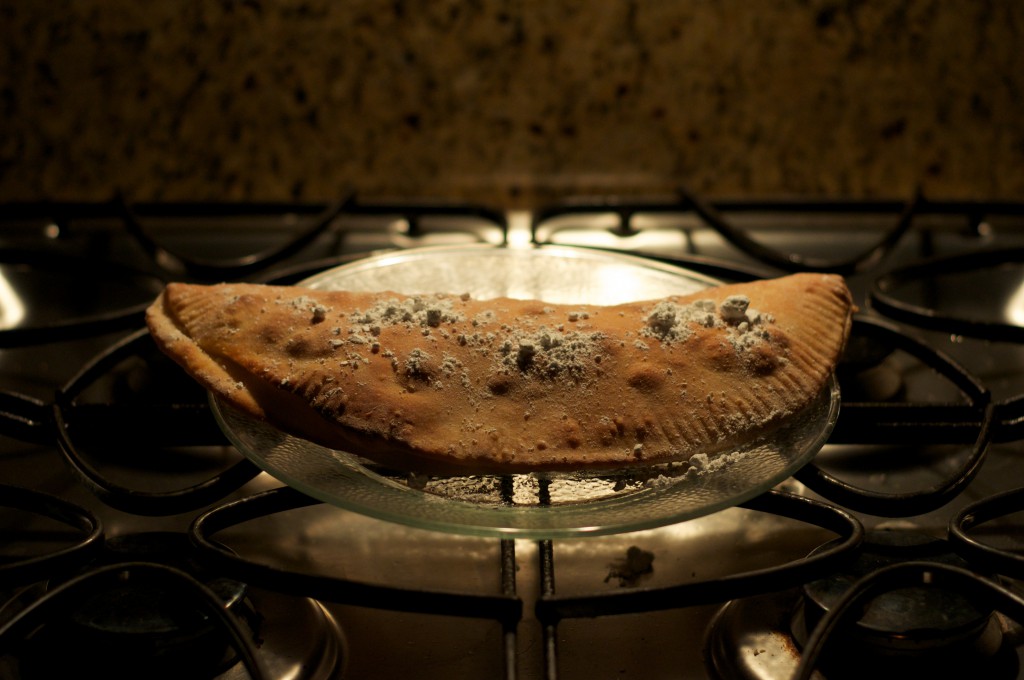 This tastes even better with some vanilla ice cream on it!

Chocolate Chip Calzone
Ingredients
1 ball pizza dough
3 tablespoons white chocolate chips
3 tablespoons semi-sweet chocolate chips
1 tablespoon powdered sugar
Instructions
Preheat oven to 450 Degrees.
Roll out pizza dough into a 12 inch circle.
Sprinkle the white and chocolate chips evenly over half of the dough.
Fold the dough in half to make a crescent moon shape. Pinch the dough shut tightly and press a fork along the edge.
Bake in the oven for 15 minutes. Allow to cool for a few minutes and then sprinkle the powdered sugar on top of the calzone.
Serve warm.