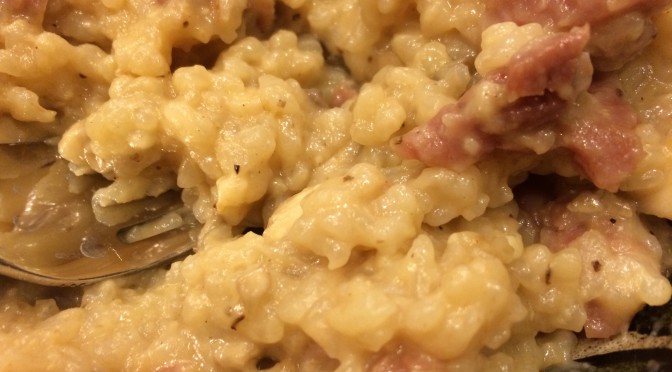 Mushroom and Ham Risotto
I love risotto.  It's just so full of "creamy" delicious rice!  Some argue that is is hard to make and requires a lot of time and effort.  It definitely takes a lot of effort, but is well worth it.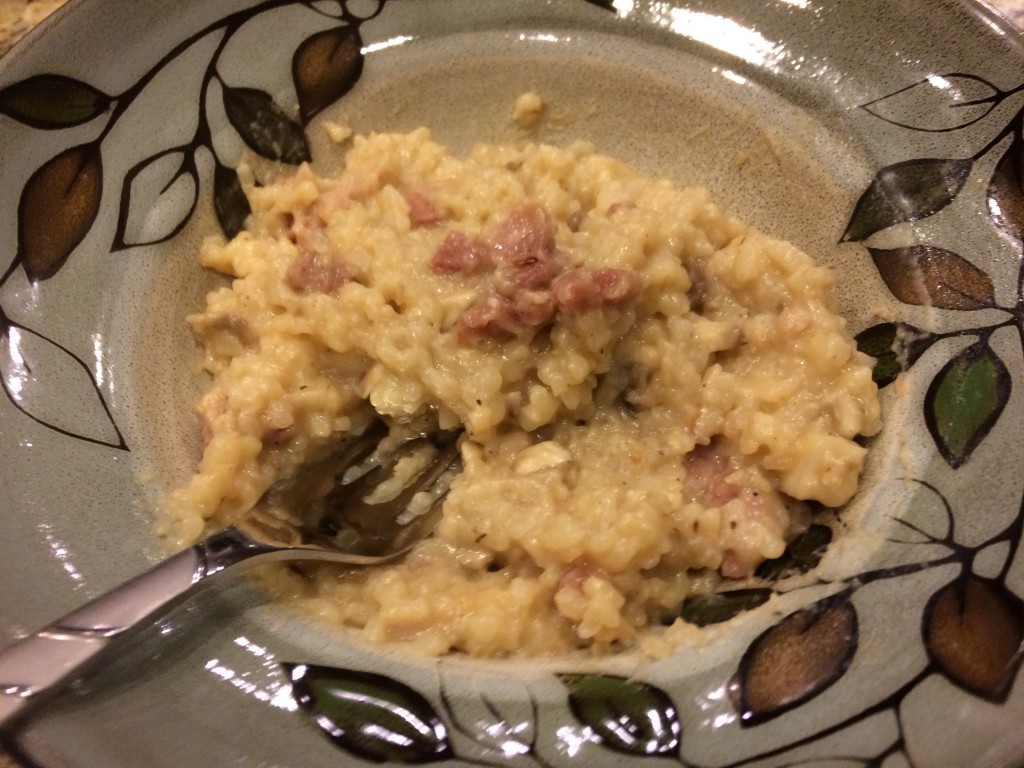 This recipe is also a great way to use up that leftover Thanksgiving ham!  I realize that most people eat turkey for Thanksgiving.  However, Mike loves ham and is not as big of a fan of turkey.  I don't really like turkey, so we "compromised" and had ham on Thanksgiving.

Mushroom and Ham Risotto
Ingredients
4½ cups chicken broth
2 teaspoons olive oil
2 garlic cloves, minced
8 ounces mushrooms, diced
1 cup uncooked Arborio rice
3 ounces diced cooked ham (about ¾ cup)
½ cup freshly grated Parmesan cheese
⅛ teaspoon black pepper
Instructions
In a large stockpot, bring the chicken broth to a boil. Then reduce the heat to medium, so that the broth is warm but not boiling.
In a Dutch oven, heat the oil over medium heat. Add the garlic and sauté until fragrant, about 30 seconds. Add the mushrooms and cook until the mushrooms are softened, about 5 minutes. Add the rice and cook for about a minute.
Ladle a spoonful of chicken broth into the rice mixture and stir to combine. Once most of the liquid has been cooked off, add more chicken broth, roughly a ladleful at a time, until the rice is cooked, about 20 minutes. Constantly stir the rice during this process.
Stir in the ham and cook until ham is heated through, about 3 minutes. Stir in parmesan cheese and black pepper.
Serve hot.
Adapted from Mel's Kitchen