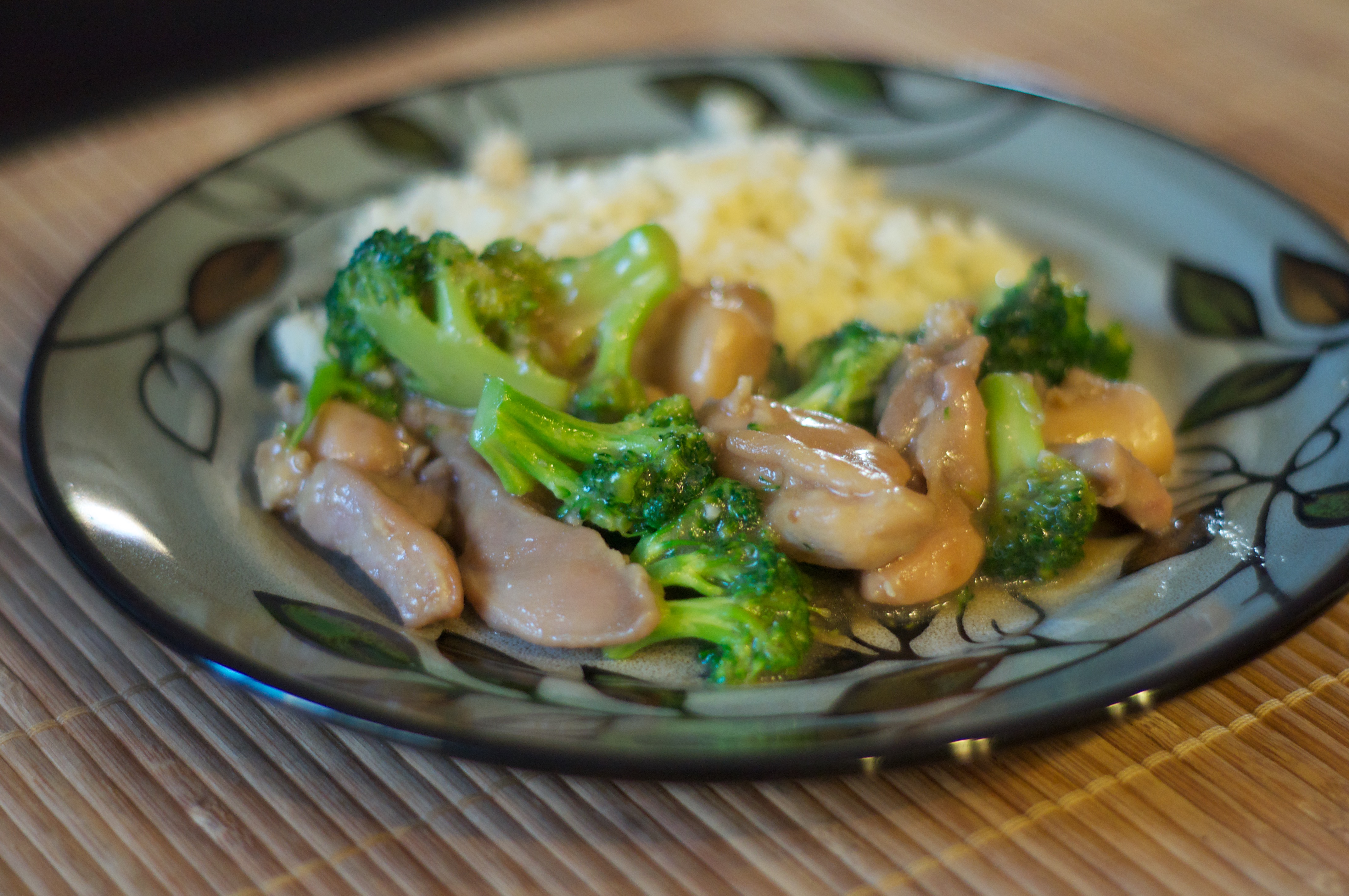 Chinese Chicken Broccoli
I love chicken in general, especially chicken thighs.  I also like meals which are quick and easy to make.  Since I don't like vegetables, I try to find ways to incorporate the few vegetables that I tolerate eating into various dishes.  Broccoli happens to be one of those few vegetables.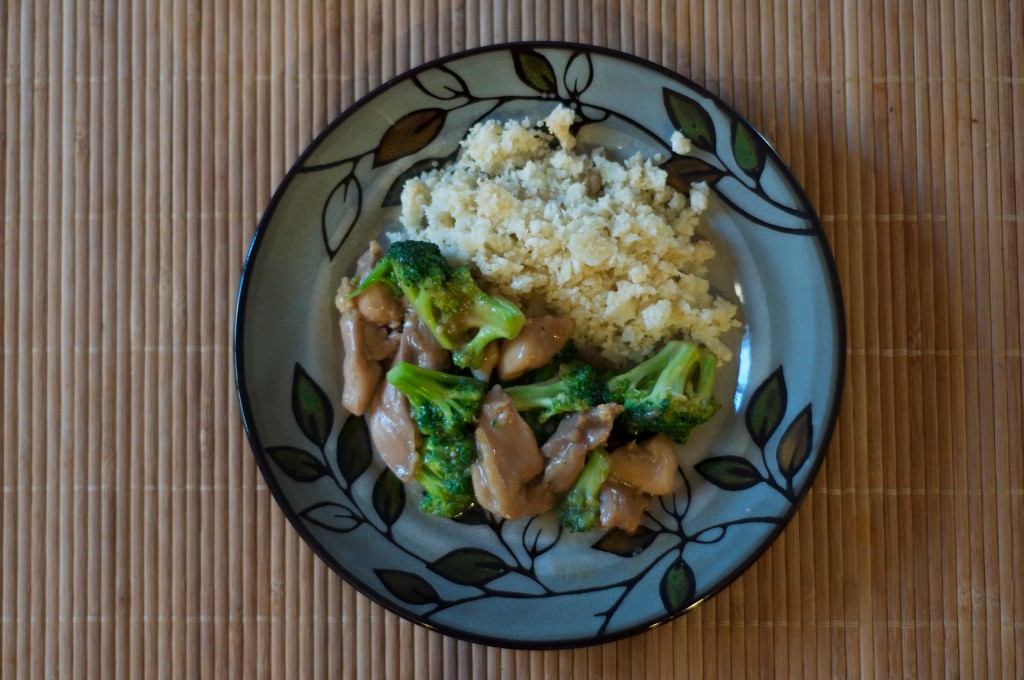 I decided to try making a stir fry which includes chicken and broccoli.  I like to cut broccoli florets into small pieces so that they are bite sized.  This not only makes it easier to eat, it also makes it more tolerable.  I can get a piece of chicken and broccoli in the same bite.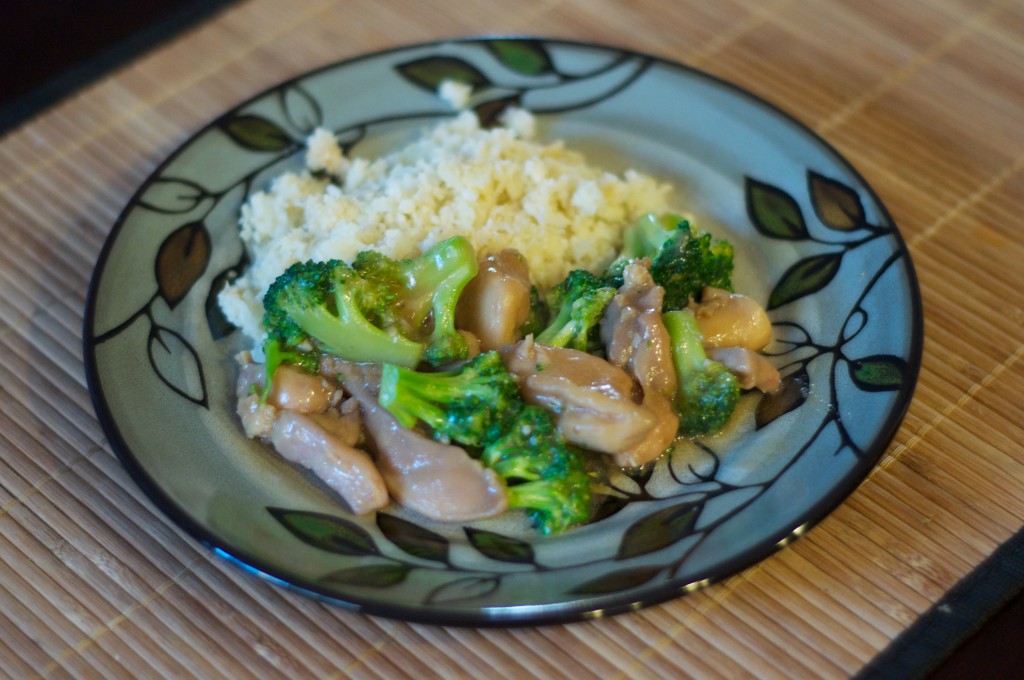 This dish is quick and easy to make, since the chicken marinates in the sauce while the broccoli is cooking.  The broccoli in many stir fry dishes are often soggy since the broccoli is cooked until tender, and then cooked in sauce, which makes them soggy.  This recipe calls for blanching the broccoli so that it is still slightly crunchy.  It finishes cooking in the sauce with the chicken so that it is crunchy and flavorful.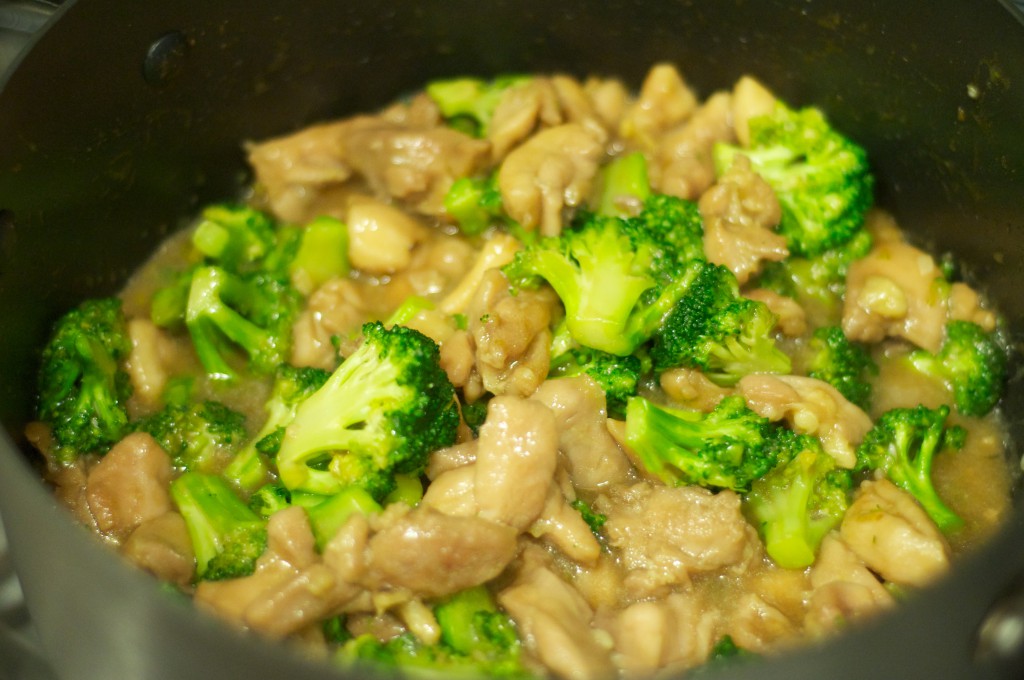 Even though this dish has broccoli, I can't really say it is healthy due to the amount of sugar and soy sauce in it, but it really is delicious!  This dish is both sweet and salty!  I like to serve this with cauliflower rice.

Chinese Chicken Broccoli
Ingredients
1 large broccoli crown, cut into bite sized pieces
2 pieces of boneless, skinless chicken thighs, cut into bite sized pieces
1 teaspoon olive oil
Marinade:
1 tablespoons olive oil
1 tablespoon water
½ teaspoon baking soda
1 teaspoon sugar
2 teaspoons cornstarch
1 tablespoon low sodium soy sauce
Sauce:
5 tablespoons low sodium soy sauce
2 tablespoons brown sugar
4 garlic cloves, minced
2 tablespoons flour
1 tablespoon rice wine vinegar
1 tablespoon vegetable oil
2 tablespoons water
Instructions
In a small bowl, combine all of the ingredients for the marinade. Stir so that all ingredients are mixed together. Add the chicken and stir so that the chicken is evenly coated in the marinade. Set aside.
In a large pot, bring 4 cups of water to a boil. Once the water is boiling, add the broccoli and cook until broccoli is bright green, about 2 minutes. Do not overcook. Drain broccoli.
In another small bowl, combine all of the ingredients for the sauce and stir until well combined.
In a large skillet, heat oil over medium high heat. Add chicken, including the marinade to the skillet. Add half of the sauce to the skillet as well. Sauté until the chicken is almost cooked.
Add the broccoli and remaining sauce. Sauté until the chicken is cooked through and the broccoli tender, but still crisp.
Serve immediately.
Adapted from A Teaspoon of Happiness