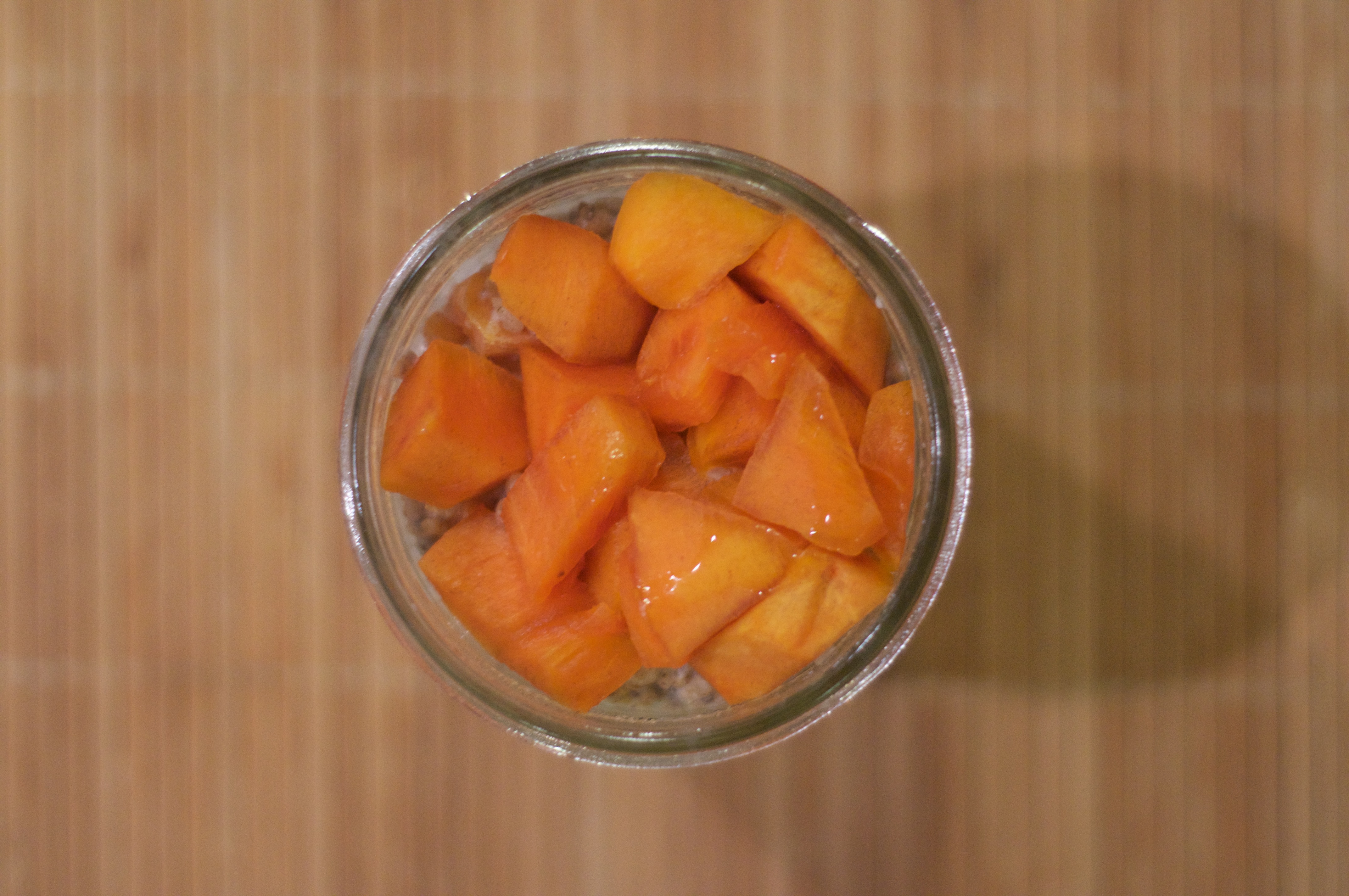 Spiced Persimmon Oatmeal
I'm always looking for healthy, easy, delicious breakfast ideas.  Oatmeal is not only healthy for your heart, it's also easy to make.  I used to find oatmeal bland and tasteless unless I added a bit of sugar to it.  Now, I've learned the power of fresh fruit in oatmeal.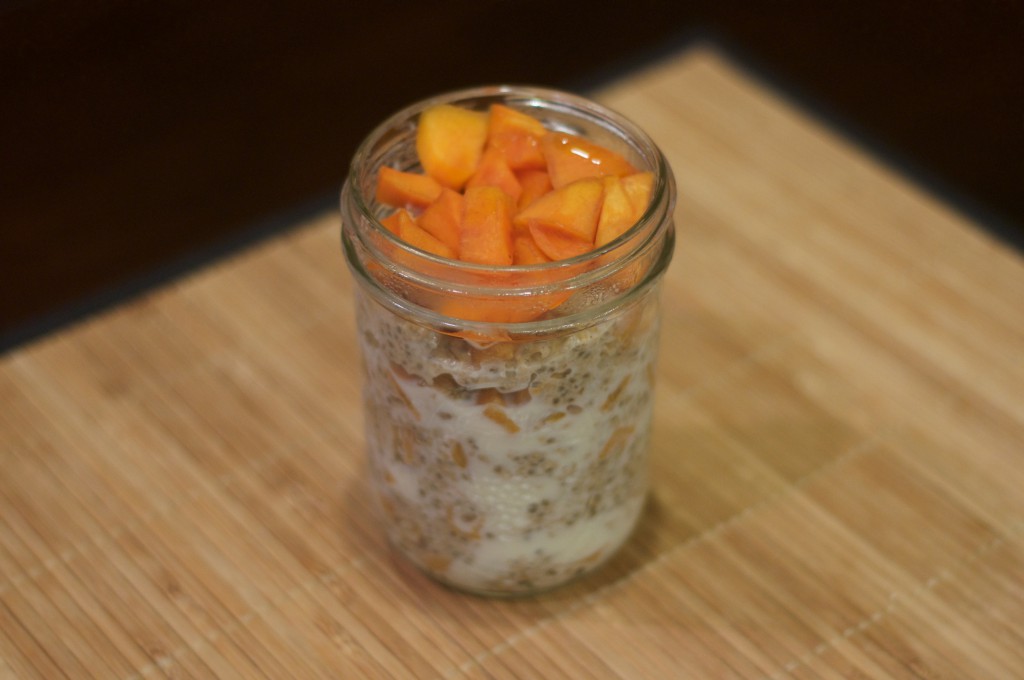 I like to make oatmeal the night before and eat it cold for breakfast the next morning.  Some people can't stand eating cold oatmeal. If you are one of those people, you can still make it the night before and warm it up before eating the next morning.  I still prefer it cold.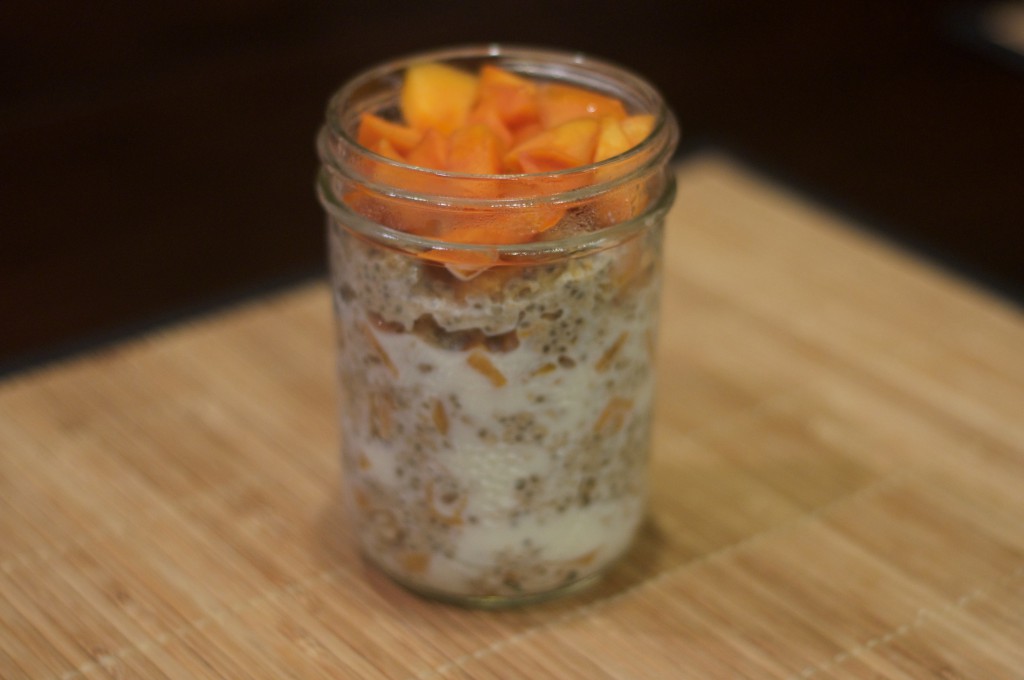 Make sure to use ripe persimmons when making this oatmeal.  The sweetness from the persimmon makes this oatmeal delicious without having to add sugar.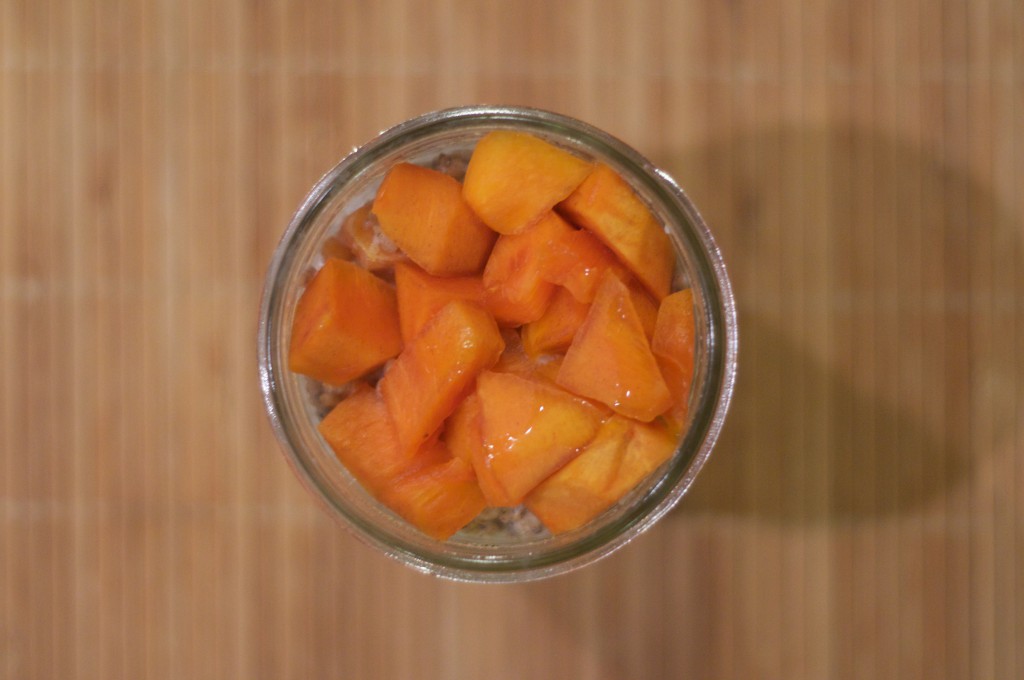 The pumpkin pie spice adds quite a bit of flavor to this oatmeal.  It's also a great way to use up pumpkin pie spice!

Spiced Persimmon Oatmeal
Ingredients
1 cup milk
⅓ cup quick cook steel cut oats (I used Coach's Oats)
2 small Fuyu persimmons
½ teaspoon pumpkin pie spice
½ teaspoon vanilla extract
Instructions
In a small pot, bring milk to a boil over medium high heat.
Meanwhile, peel the persimmons. Dice one of the persimmons. Chop the other one (larger pieces) and set aside. This will be used to top the oatmeal later.
Once the milk has just started to simmer, add the oatmeal and diced persimmon. Stir to combine. Reduce heat to medium and cook until most of the liquid has been absorbed, about 5 minutes.
Once most of the liquid has been absorbed, add the pumpkin pie spice and vanilla extract. Stir to combine.
Remove from heat and cover. Allow oatmeal to sit for one minute.
Top with chopped persimmons. Serve hot or cold
Adapted from The Oatmeal Artist