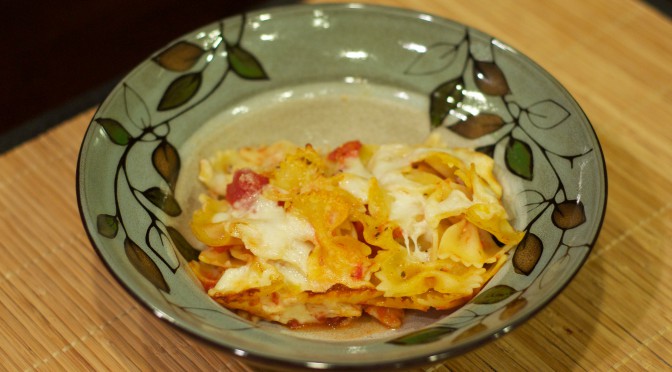 Pasta Al Forno
This is a simple dish that can easily be made on a weeknight without much effort.  It also happens to be vegetarian, so it's a nice option for days when you don't have any meat defrosted or simply just don't want to eat meat.
It also fits in a 9×13 pan and makes quite a bit.  There is definitely enough for dinner, lunch the next day and maybe even some to store in the freezer for lunch on a day where you need a lunch for the next day.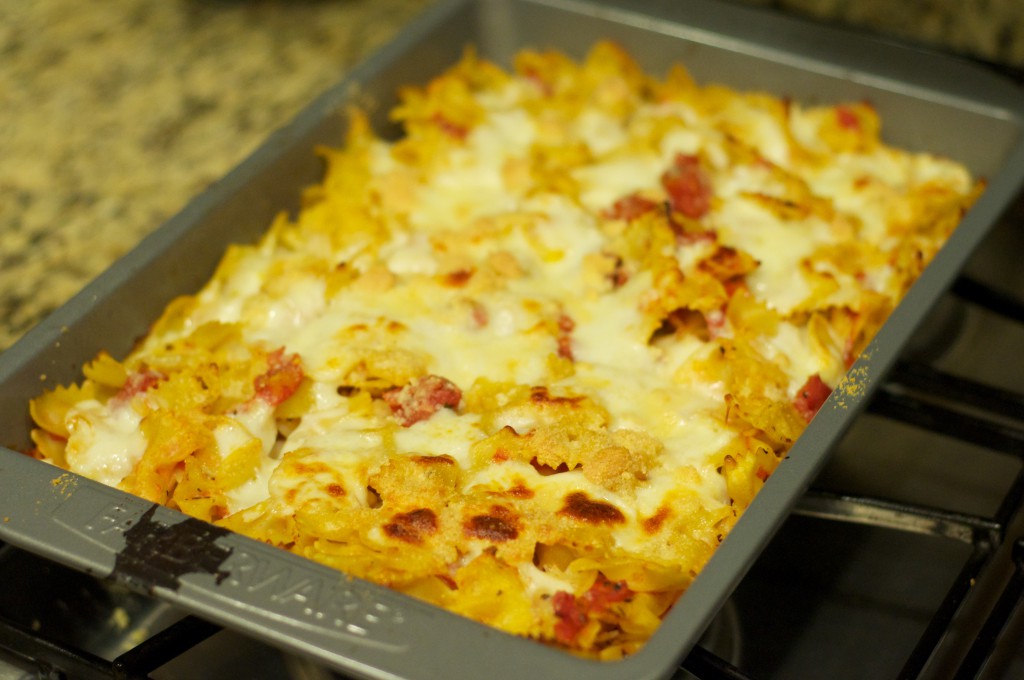 As you can see, there is a lot of delicious bubbly mozzarella on the top.  However, this pasta is made in layers, and when it is dished out, there are some portions which do not have as much mozzarella.  You will want to try to make sure the mozzarella is evenly distributed when making the layers.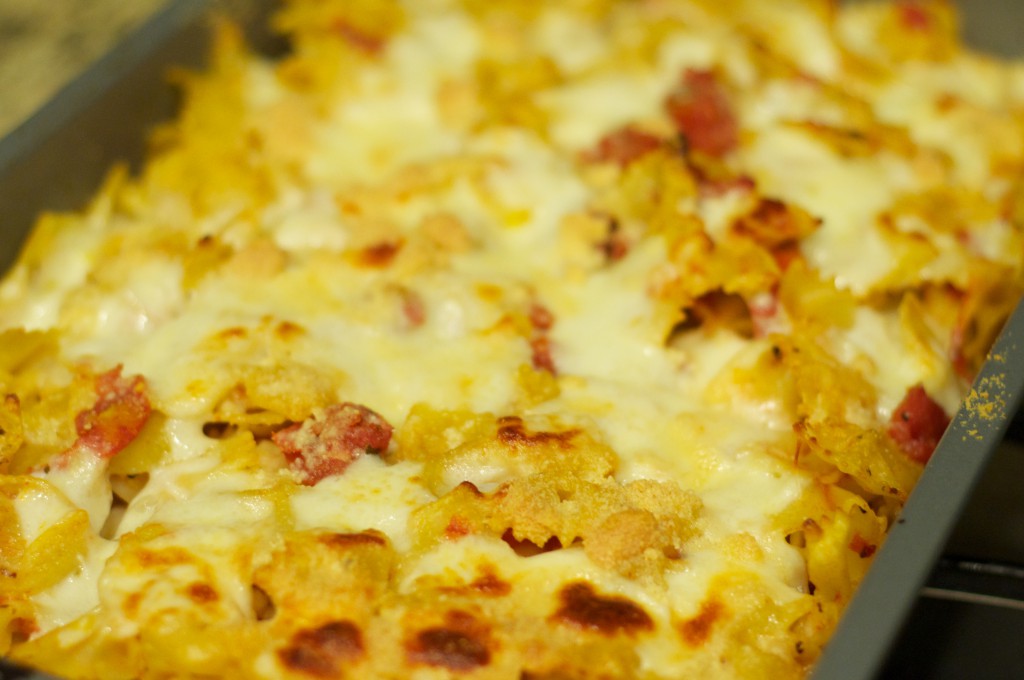 The Parmesan cheese also adds a lot of flavor to this dish.  I highly suggest sprinkling the Parmesan cheese liberally on the top of the dish.  It also doesn't hurt to serve the dish with more Parmesan cheese.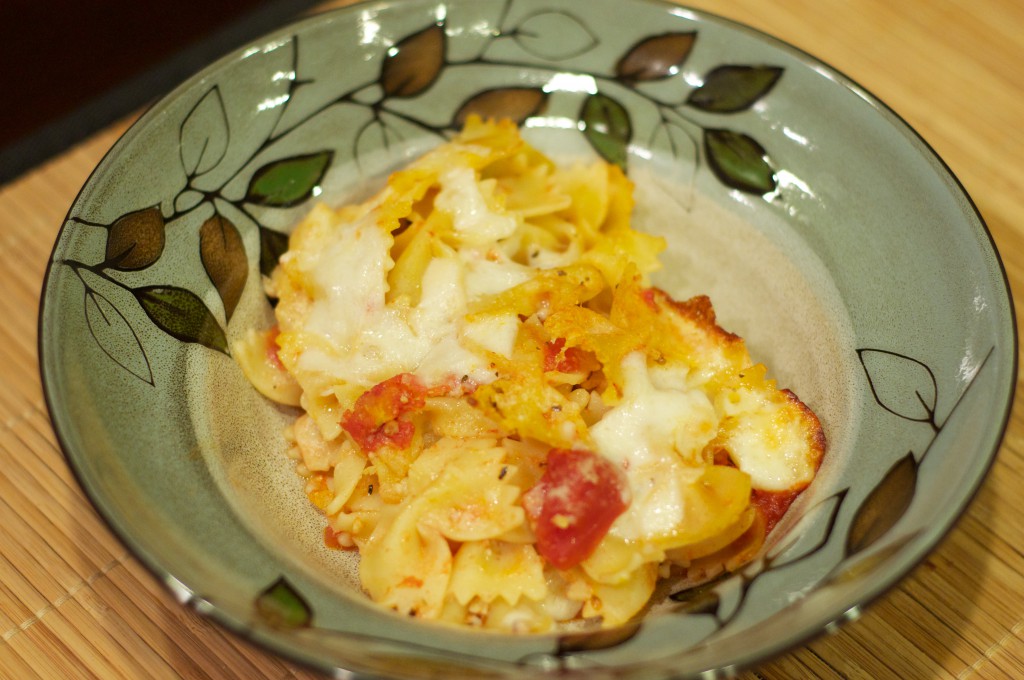 Pasta al Forno
Delicious and easy pasta that can be made any night of the week.
Ingredients
1 tablespoon olive oil
2 garlic cloves, minced
2 (14.5 ounce) cans of diced tomatoes
1 teaspoon dried oregano
1 teaspoon dried basil
½ teaspoon salt
¼ teaspoon pepper
1 pound Farfalle noodles, uncooked
Cooking spray
8 ounces mozzarella, cut into 1 inch cubes
⅔ cup grated Parmesan cheese
Instructions
Preheat oven to 400 F.
Cook the pasta for about a minute less than the instructions on the package. The pasta will continue to cook in the oven as it is baked.
Meanwhile, heat the olive oil in a large saucepan over medium heat. Add the garlic and cook until fragrant, about 30 seconds. Add the tomatoes (including the juice), oregano, basil, salt and pepper and bring to a boil. Reduce heat and simmer for 10-15 minutes, or until the sauce is slightly thickened.
Add the drained noodles to the saucepan and stir to combine.
Spray a 9 x 13 pan with cooking spray. Pour half of the pasta and tomato mixture into the pan. Evenly spread half of the mozzarella cubes and Parmesan cheese over the baking pan. Add the rest of the pasta and tomatoes and top with the rest of the mozzarella and Parmesan cheese.
Bake for 10-15 minutes or until the cheese has melted and the dish is hot and bubbly.
Serve immediately.
Adapted from Mel's Kitchen