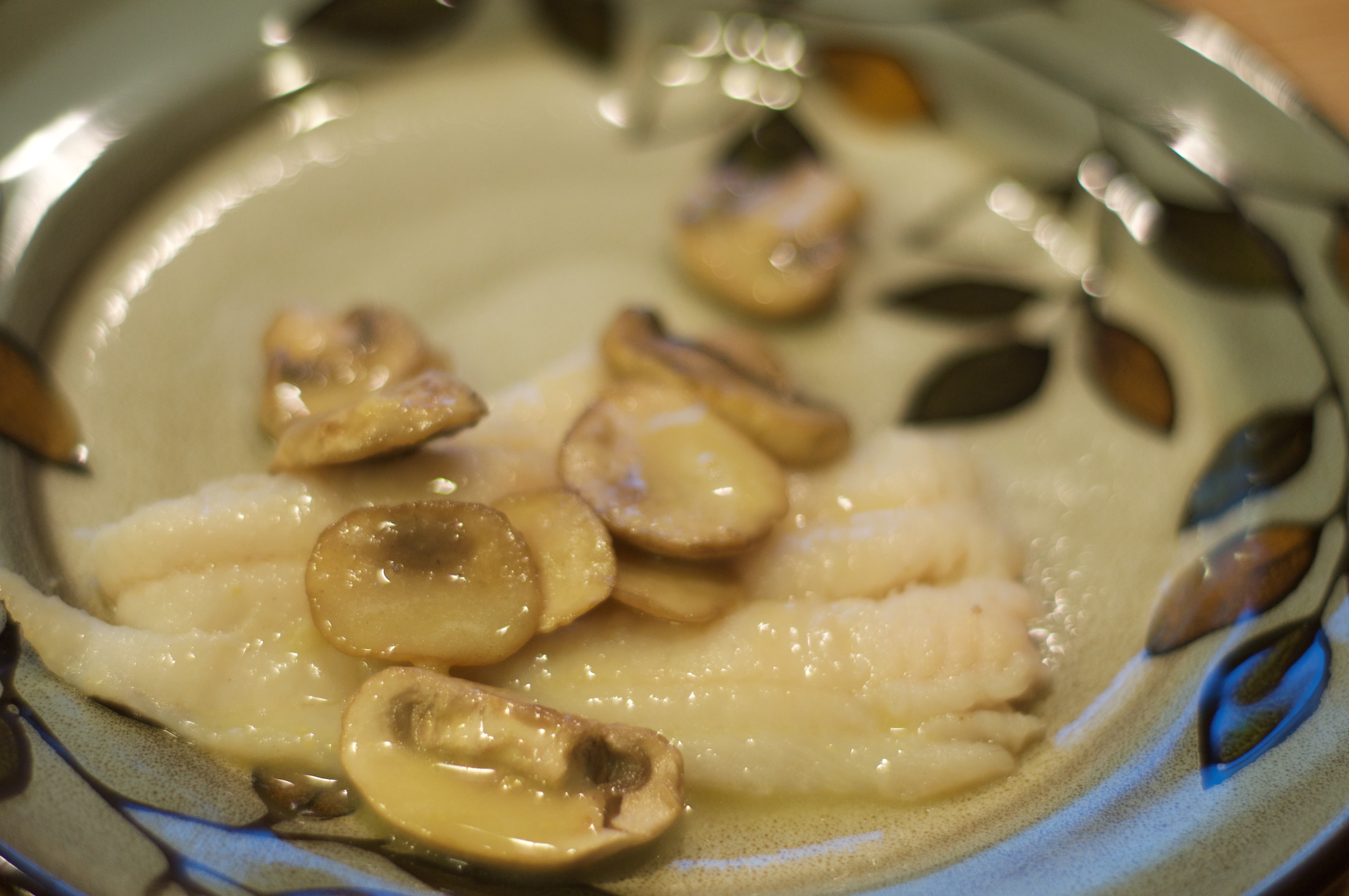 Pan Seared Cod and Mushrooms in a Lemon Butter Sauce
I'm always looking for new ways to make fish, since fish is much healthier than beef.  Admittedly, this isn't the healthiest recipe, since it has a butter sauce.  Spoon a small amount of sauce over each piece of fish to make it healthier.
There's also quite a bit of mushrooms in this dish. This not only adds to the nutrition content of the dish, but also makes it tastier.  Well, I think it makes it tastier.  Mike would say that it makes it taste terrible.  If you're not a fan of mushrooms, this dish is not for you.

Pan Seared Cod and Mushrooms in a Lemon Butter Sauce
Ingredients
3 tablespoons olive oil, divided use
1 pound mushrooms, sliced
Salt and pepper, to taste
1 pound cod fillets
1 cup chicken broth
2 tablespoons butter
2 tablespoons lemon juice
Instructions
In a large skillet, heat two tablespoons olive oil over medium high heat. Add mushrooms and salt and pepper to taste. Saute mushrooms until they are brown, about 4 minutes. Transfer mushrooms to a plate.
Wipe the skillet with a paper towel. Heat remaining tablespoon of olive oil in the skillet, over medium high heat. Add the fish and season with salt and pepper, to taste. Cook fish for 3 minutes on one side. Do not move the fish. Flip the fish to the other side and cook for another 2 minutes, or until the fish is cooked through. Transfer the fish to a plate.
Heat the chicken stock over high heat, in the skillet. Reduce the broth by half. Remove skillet from heat. Whisk in the butter and lemon juice, until fully combined.
Place fish on individual plates, top with mushrooms and sauce. Serve hot.
Adapted from Serious Eats