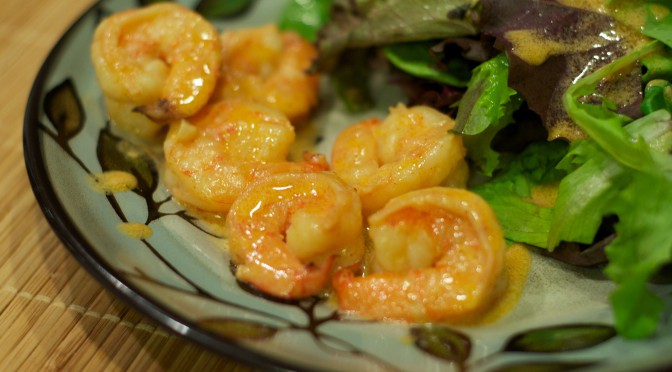 Amazing Shrimp in Garlic Cream Sauce
I was looking for ways to use up heavy whipping cream.  Shrimp also happened to be on sale at the grocery store.  I debated making Shrimp Scampi, but that would not use up heavy whipping cream.  I had also debating making a Shrimp and Corn Chowder, but I wasn't sure how that would turn out.  I also didn't want to have to cut corn from an ear of corn.
I decided to make just a "plain" shrimp dish with some garlic and heavy cream.  It uses simple ingredients which I already had at home.   There is enough sauce so that it can be served with pasta, if desired.  This could also be served as an appetizer, but obviously less sauce is needed.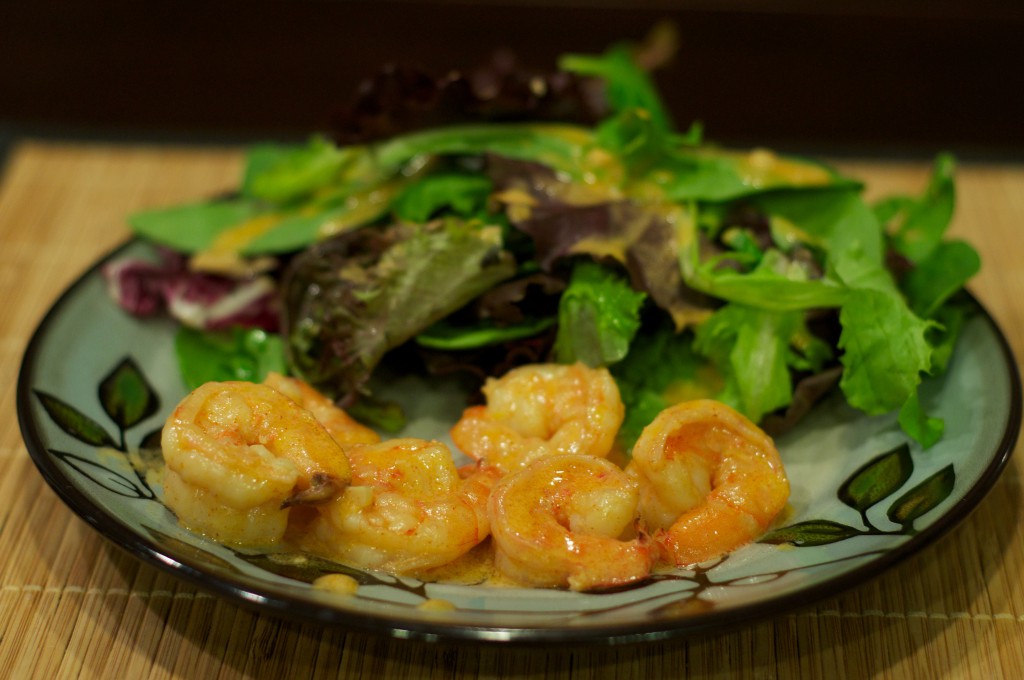 I decided to serve the shrimp with salad.  I figured that the shrimp in a cream sauce would be unhealthy enough, I should pair it with something slightly healthy in order to offset the unhealthiness of the shrimp.  I didn't put any dressing on the salad.  I figured I would use the sauce from the shrimp instead.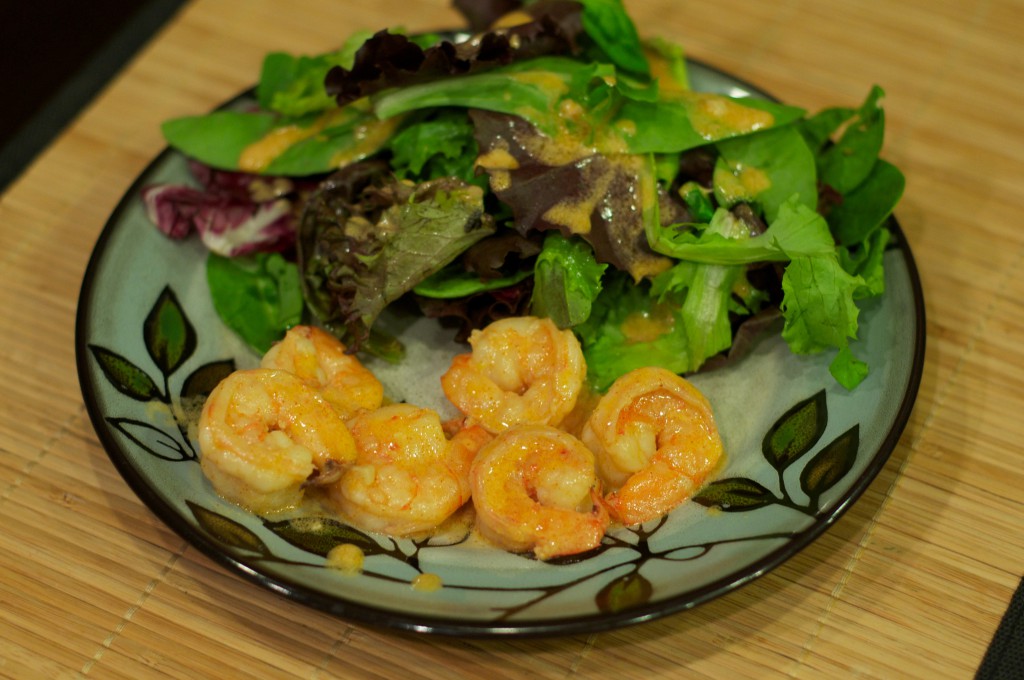 This dish really lived up to it's name.  It really was amazing!  I ended up licking my plate.  The sauce was just so good.  This dish could also be served with some crusty bread which could then be used to sop up the amazing sauce.

Amazing Shrimp in Garlic Cream Sauce
Ingredients
4 tablespoons butter
¼ cup olive oil
6 cloves garlic minced
1 pound medium sized shrimp, shelled and deveined
¼ cup lemon juice
2 tsp paprika
¼ cup heavy whipping cream
Salt and pepper to taste
Instructions
In a large skillet, melt the butter over high heat. Add the olive oil and garlic and saute until garlic is fragrant, about 30 seconds. Add shrimp and cook for 3 minutes.
Stir in heavy cream, lemon juice, and paprika. Cook until the sauce has thickened a bit, but don't overcook the shrimp. Add salt and pepper to taste.
Serve hot, over pasta, with crusty bread or with a salad
Adapted from Art on Your Plate