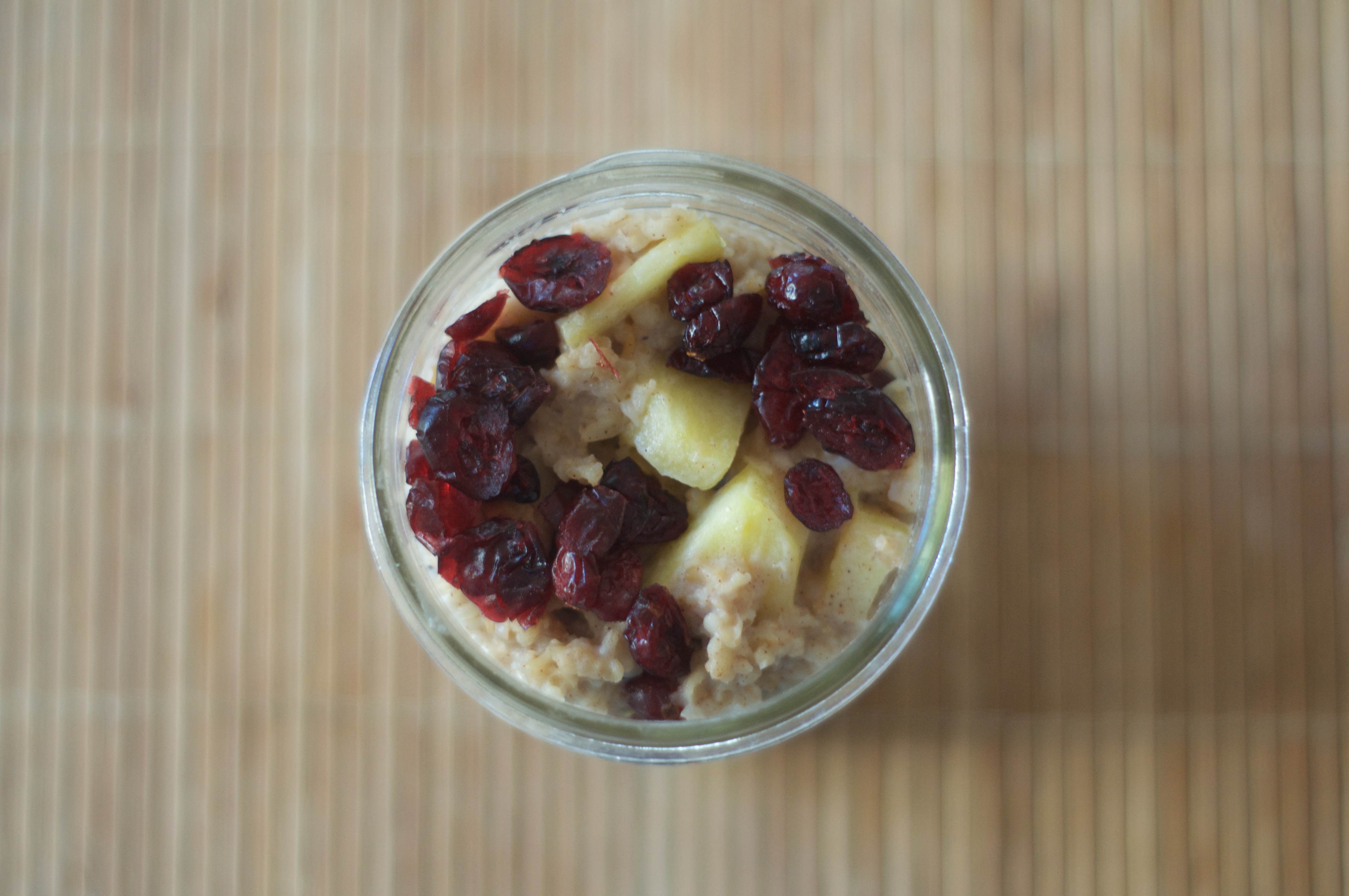 Cranberry Apple Oatmeal
Mike is very picky about his apples.  He really only wants to eat Honeycrisp apples.  I really can't blame him, Honeycrisps are delicious.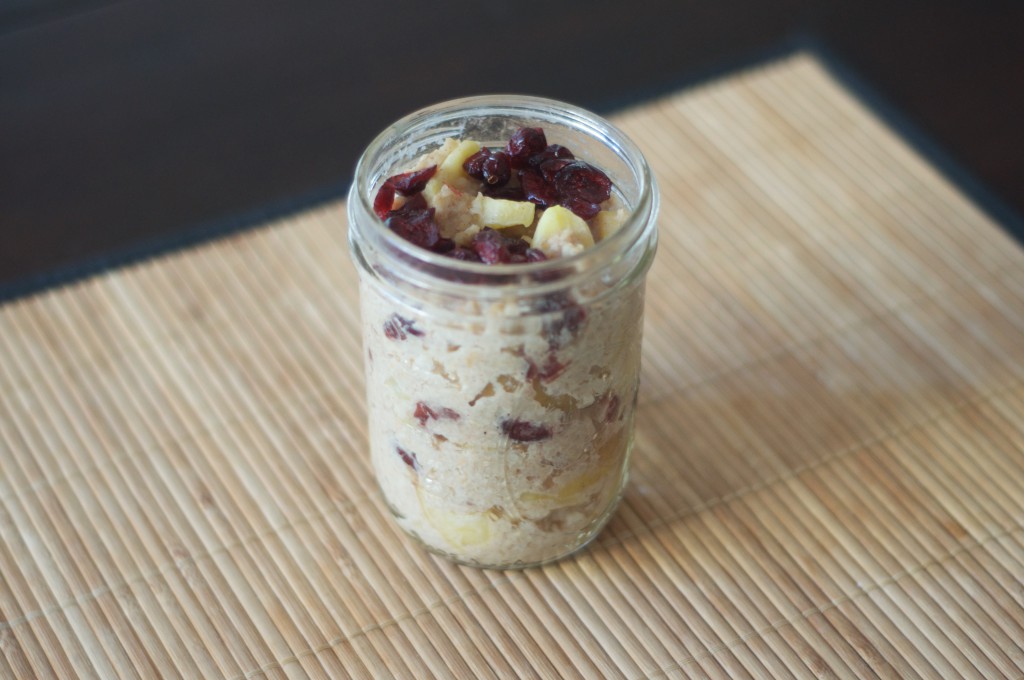 There must be something different about oatmeal, because I can use different types of apples in oatmeal, and Mike still likes to eat it.  I don't have to buy expensive Honeycrisp apples.  Sure, I will buy Honeycrisp apples when they are on sale, but if I'm making oatmeal and some other type of apple is on sale, I just use that instead.  I guess if the apple is cooked, Mike can't really tell the difference.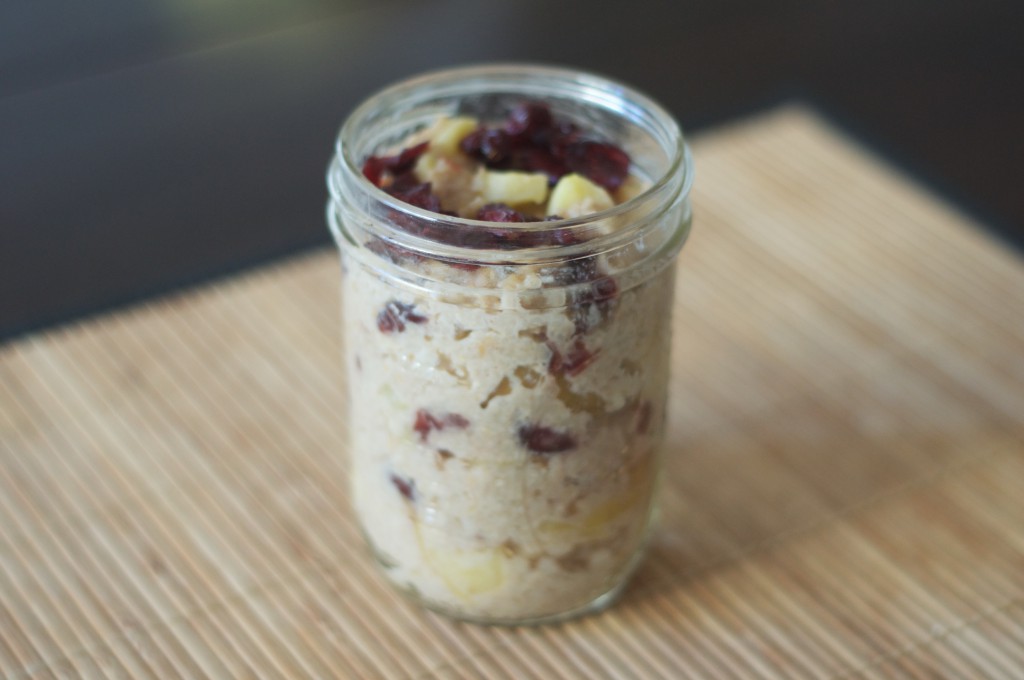 We bought two Costco bags of Craisins from Costco because there was a coupon.  I decided to throw some Craisins into this apple oatmeal, for variety.

Cranberry Apple Oatmeal
Ingredients
1 cup milk
½ cup rolled oats
¼ cup + 1 tablespoon dried cranberries
1 small green apple, diced
¼ teaspoon vanilla extract
1 teaspoon lemon juice
¼ teaspoon cinnamon
Instructions
In a small pot, bring milk to a boil. Add rolled oats and reduce heat to medium.
Add the apple and ¼ cup of cranberries to the oats. Stir to combine.
Simmer until most of the liquid has been absorbed, about 5 minutes. Add vanilla extract, lemon juice and cinnamon. Stir to combine.
Remove from heat, cover the pot and allow it to sit for a minute. Serve immediately, topped with the remaining 1 tablespoon of dried cranberries.
Adapted from The Oatmeal Artist