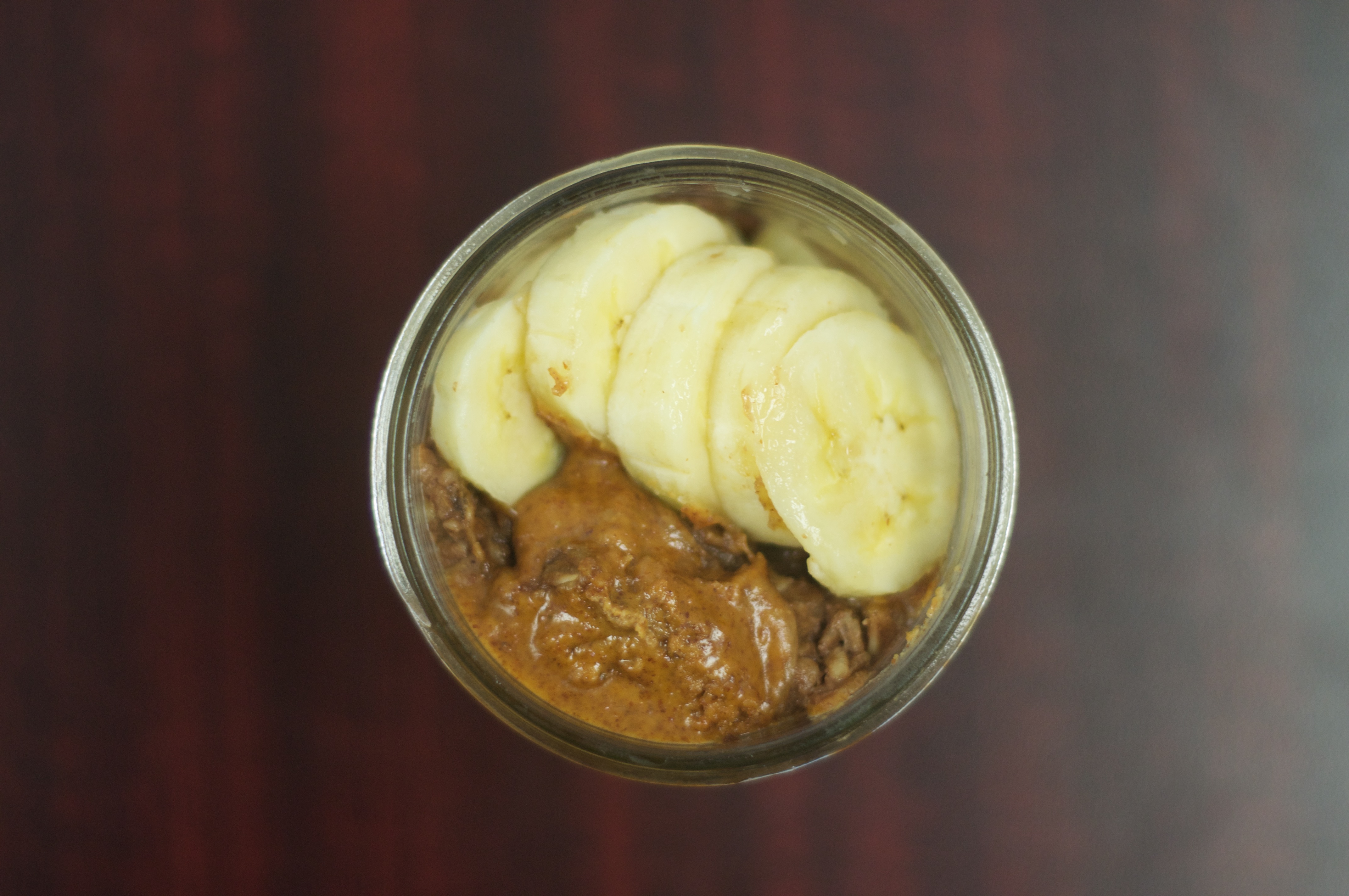 Fudgy Banana and Almond Butter Oatmeal
With the new year here, many people make new years resolutions.  Most people resolve to eat healthier.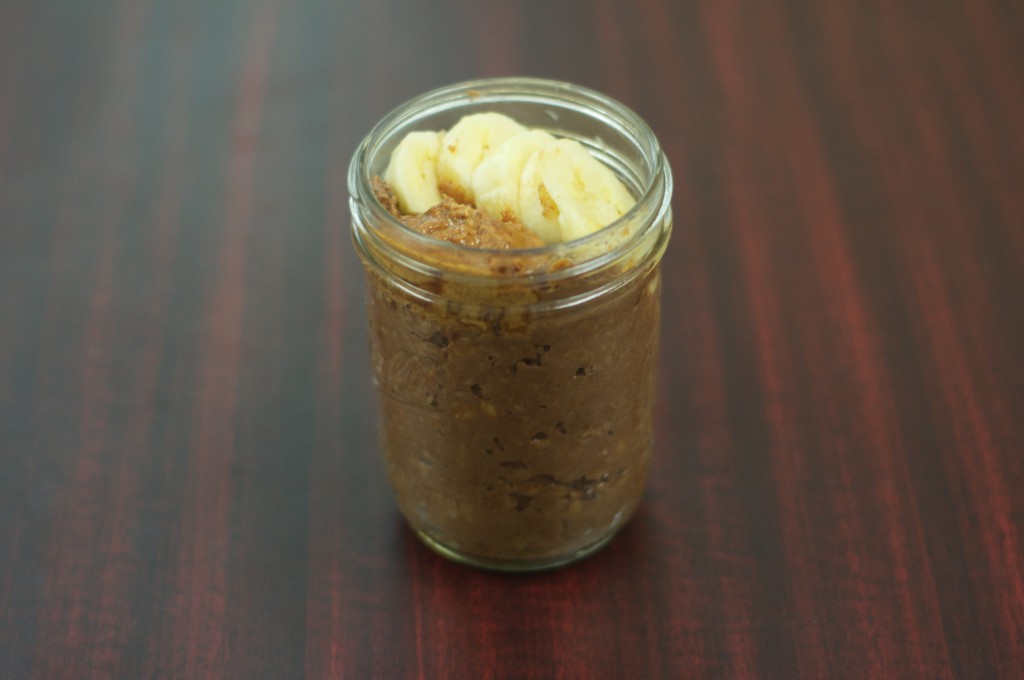 Just because you want to eat healthier doesn't mean that you have to eat boring, bland food.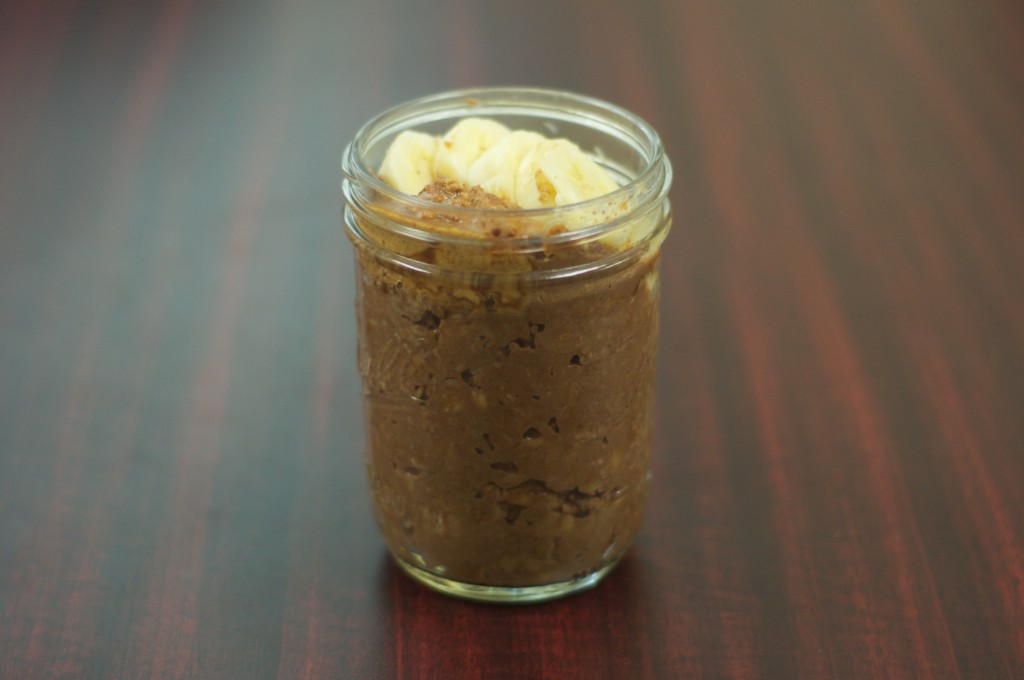 This oatmeal is deliciously full of chocolate, yet still healthy.  A banana is used to sweeten the oatmeal, instead of sugar.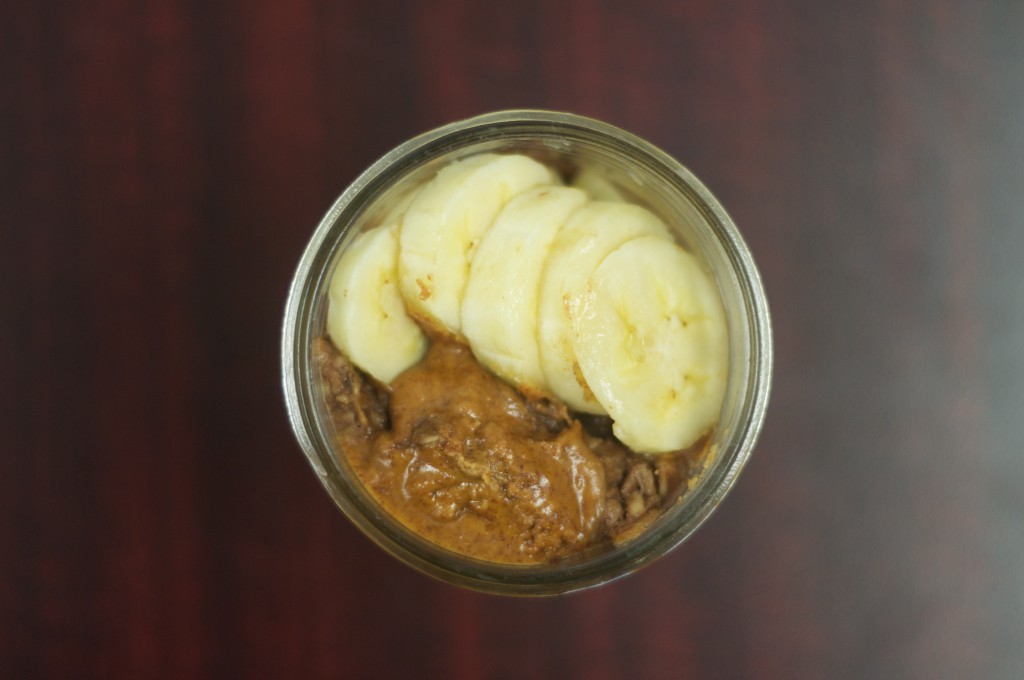 You don't need to give up chocolate, even if your new years resolution includes eating healthy.

Fudgy Banana and Almond Butter Oatmeal
Ingredients
1 cup milk
⅓ cup quick cook steel cut oats (I used Coach's Oats)
1 ripe banana, divided use
½ teaspoon vanilla extract
1 tablespoon unsweetened cocoa powder
2 tablespoons almond butter
Instructions
In a small pot, bring milk to a boil over medium high heat. Once milk has started to boil, add the oats and stir to combine. Reduce heat to medium and cook for 5 minutes, or until most of the liquid has been absorbed.
Meanwhile, mash half the banana. Slice the other half of the banana. Add mashed banana to the oatmeal mixture whenever you are done mashing it.
Add the vanilla extract and cocoa powder. Stir until well combined. Remove from heat, cover the oatmeal and let it sit for 1 minute. Transfer the oatmeal to a container. Top with the almond butter and banana slices.
Serve hot, or refrigerate overnight and serve cold.
Adapted from The Oatmeal Artist