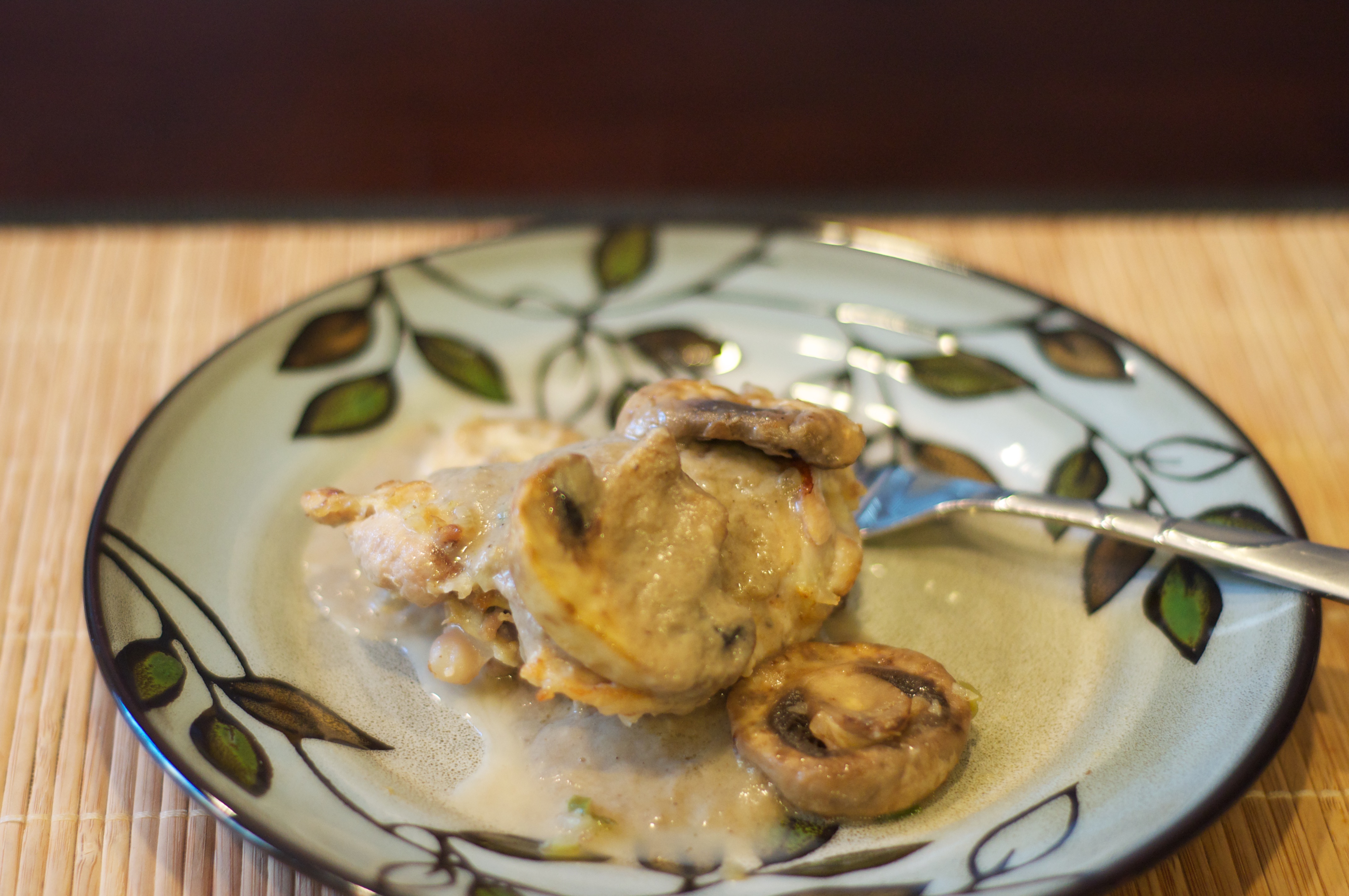 Baked Garlic Mushroom Chicken
Mushrooms have a lot of nutritious value  I'm not sure why Mike hates them so much.  But, either way, he absolutely refuses to eat them.  I, on the other hand, am a big fan of mushrooms.  I can't say that I love mushrooms.  I can't eat a big bowl of mushrooms every day.  But I do enjoy a mushrooms in various dishes.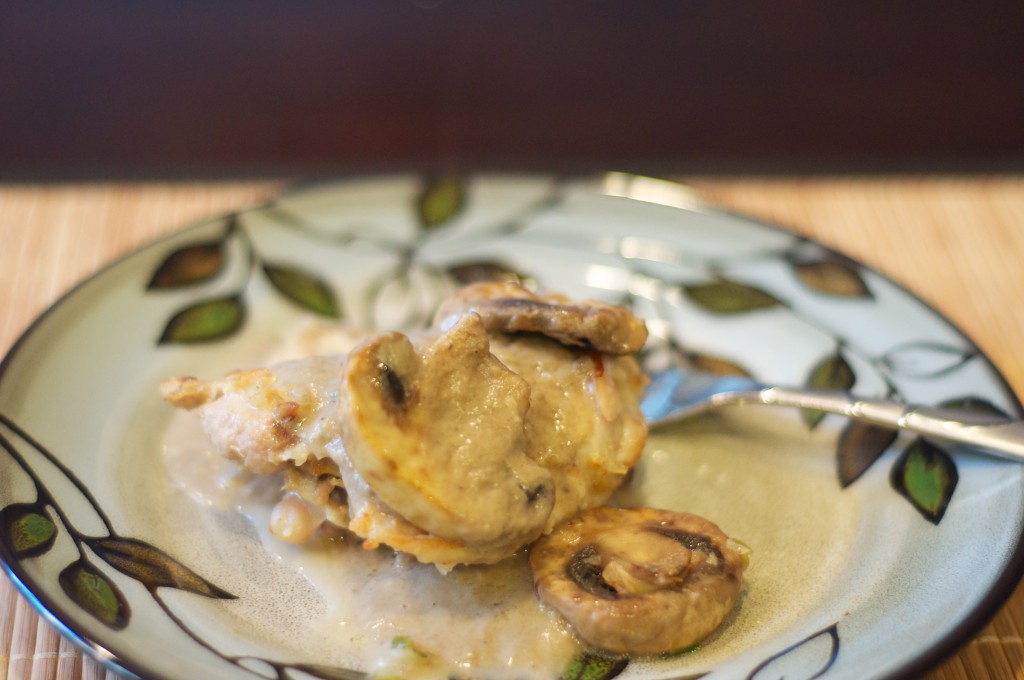 Although this dish uses quite a few mushrooms, the mushrooms don't overpower the dish.  Half of the mushrooms are pureed to thicken the sauce and provide flavor, without huge pieces of mushrooms in every bite.

Baked Garlic Mushroom Chicken
Ingredients
2 tablespoons butter, divided use
¼ teaspoon onion powder
¼ teaspoon dried sage
¼ teaspoon black pepper
¼ teaspoon salt
4 boneless, skinless chicken thighs
8 cloves of garlic, chopped
8 ounces sliced mushrooms
1 cup chicken broth
Instructions
Preheat oven to 375 F. Line a 9 x 13 inch pan with aluminum foil.
In a small bowl, combine onion powder, sage, pepper and salt. Season chicken with spices.
Melt one tablespoon butter in a large skillet, over high heat. Add chicken and sear for 2 minutes on each side. Place chicken in a single layer in the prepared pan, leaving space around each piece of chicken.
Melt one tablespoon butter in the same skillet. Add garlic and sauté until fragrant, about 1 minute. Add the mushrooms and broth and simmer for 2 minutes.
Pour mushroom mixture over the chicken. Make sure the mushrooms do not cover the chicken.
Bake until chicken has reached an internal temperature of 175 F, about 15 minutes.
Place chicken on four separate plates. Place the liquid from the pan, the garlic and half the mushrooms into a blender. Blend until it has the consistency of gravy. Top chicken with the remaining mushrooms and the gravy.
Serve hot.
Adapted from Against All Grain