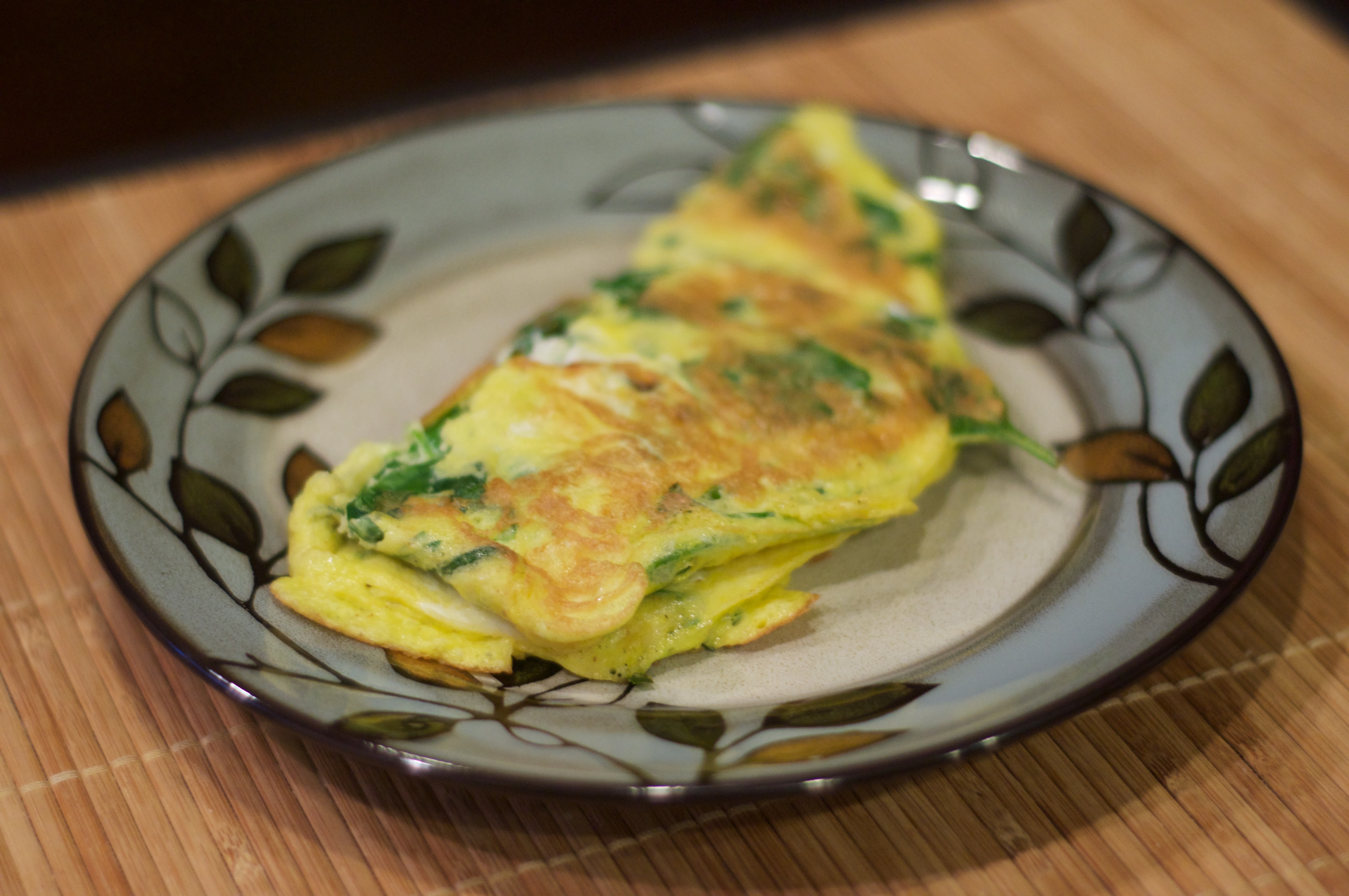 Spinach, Egg, and Parmesan Omelet
I have always enjoyed a good omelet. I always get them when I stay at Embassy Suites where they have the chef in the "Omelet Station". I wanted a smaller and quicker meal, so Kim proposed that I try making an omelet. Admittedly, I would conjecture that she proposed it because we have a bit of spinach (for my favorite salad) and eggs.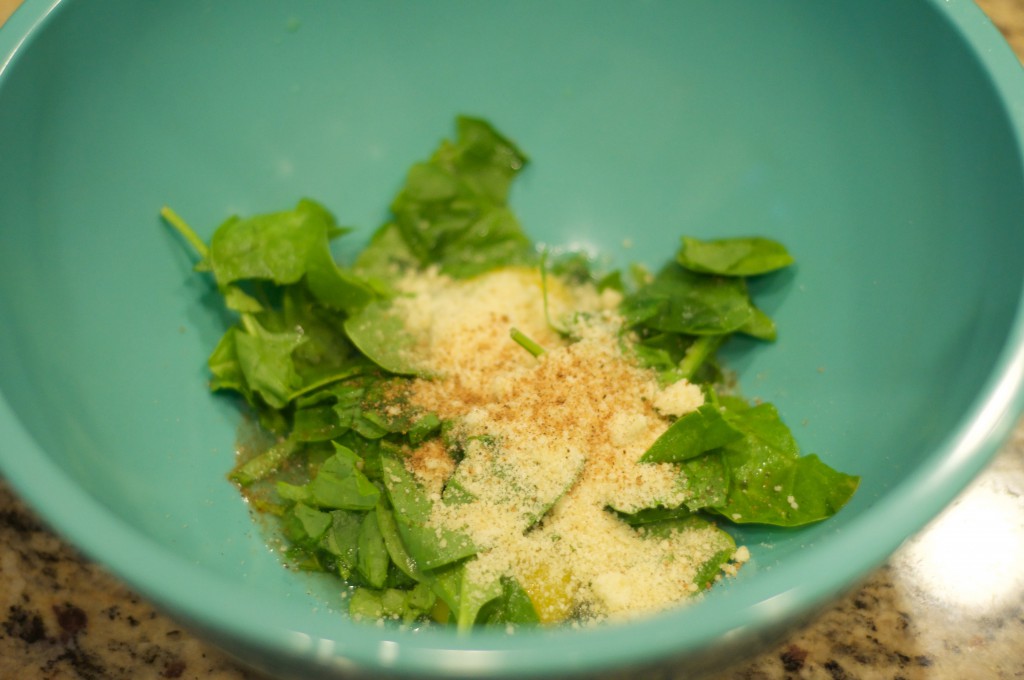 Traditionally, I have always loved ham and cheese omelets, however, those tend to not be quite as healthy for me as I have currently been seeking, so I have been getting more spinach omelets as of late.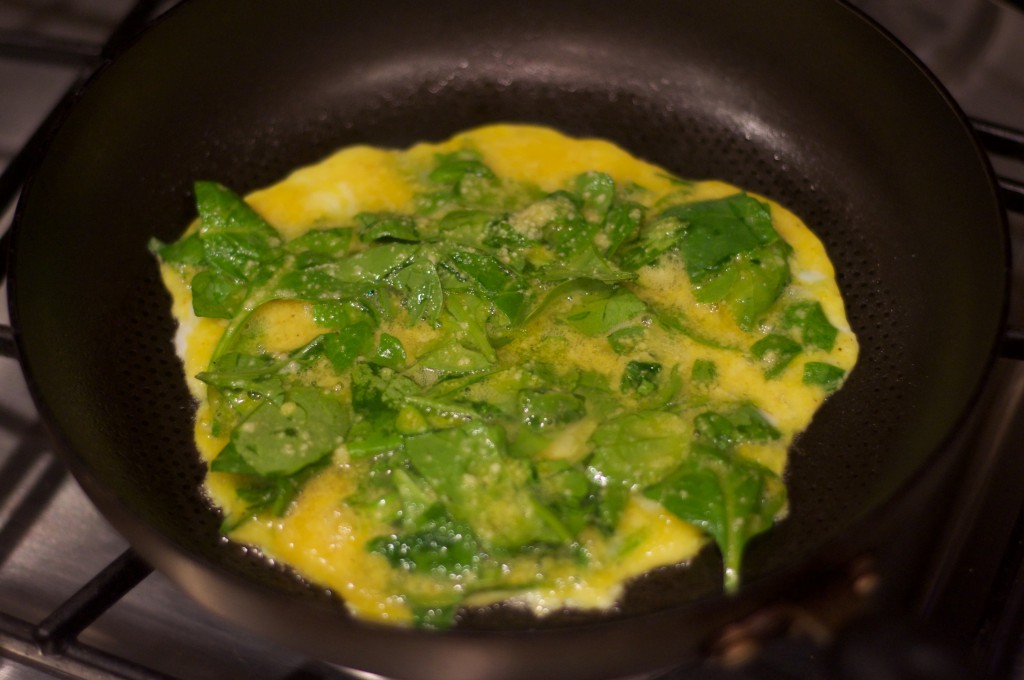 Frankly, I have never been the best omelet maker. I frequently rip them when I flip them, or I burn them. But I have learned that the key to a good omelet is to been slightly more patient and err on the side of lower cooking temperatures. Doing this, gives you more finite control over the doneness of the omelet.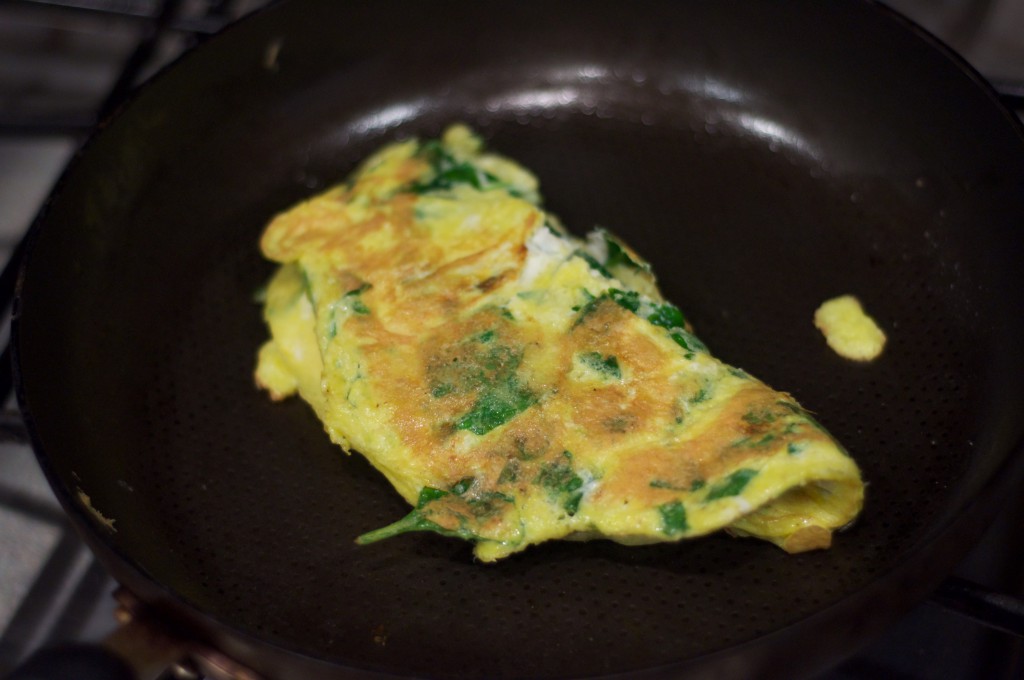 When I was making this omelet, I kept thinking that I really wanted a spinach and cheese omelet and that I was just getting a spinach omelet, but I had to keep reminding myself that parmesan cheese was actually integrated into the egg mixture.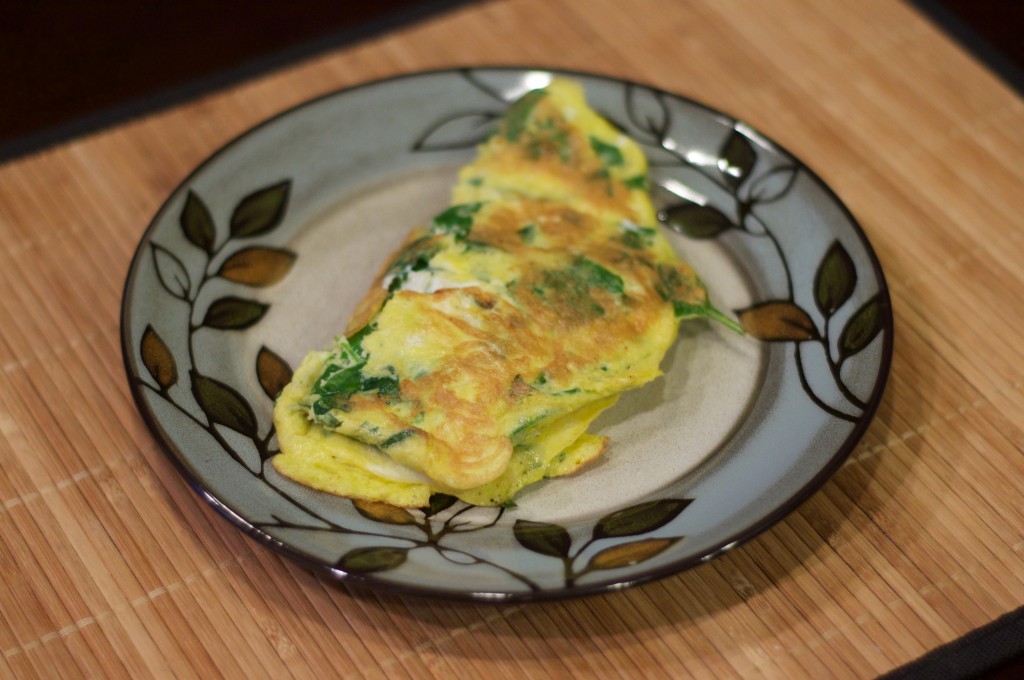 Overall, this omelet came out very well. I like my omelets more cooked as I tend to be paranoid about eggs (unless its in cookie dough, but don't get Kim started on that). I really liked the flavor of the omelet and thought that it was well balanced. The integrated spinach and parmesan cheese worked surprisingly well. 

Spinach, Egg, and Parmesan Omelet
Ingredients
2 eggs
1 cup Torn Spinach Leaves
1½ tablespoons of grated parmesan cheese
¼ teaspoon of onion powder
⅛ teaspoon of ground nutmeg
Salt and pepper, to taste
Instructions
In a bowl, beat the eggs, and then combine the spinach, parmesan cheese, onion powder, nutmeg, salt and pepper.
Heat a small skillet over medium and coat with cooking spray or oil. Cook the egg mixture for approximately 3 minutes. Flip and continue to cook for another 2-3 minutes depending on your stove. Reduce the heat to low and continue to cook until it has achieved desired doneness.
Adapted from All Recipes.