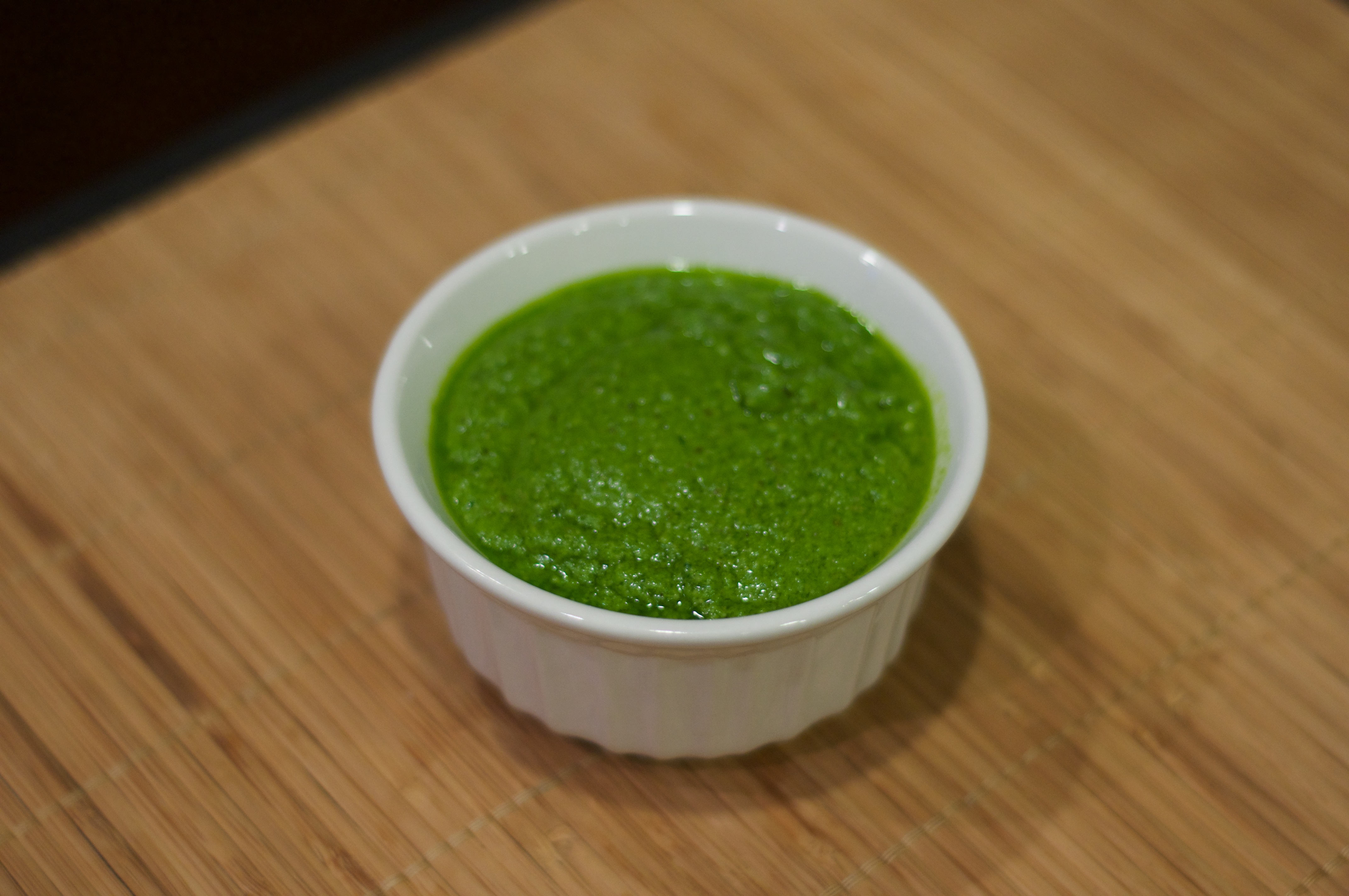 Spinach Basil Pesto Sauce
I never really ate pesto sauce growing up.  I think I just didn't like anything that was the color green.  I hate peas.  I wouldn't even get close to an avocado.  Broccoli?  Ewwww!  As a result, I stayed away from pesto sauce due to the color.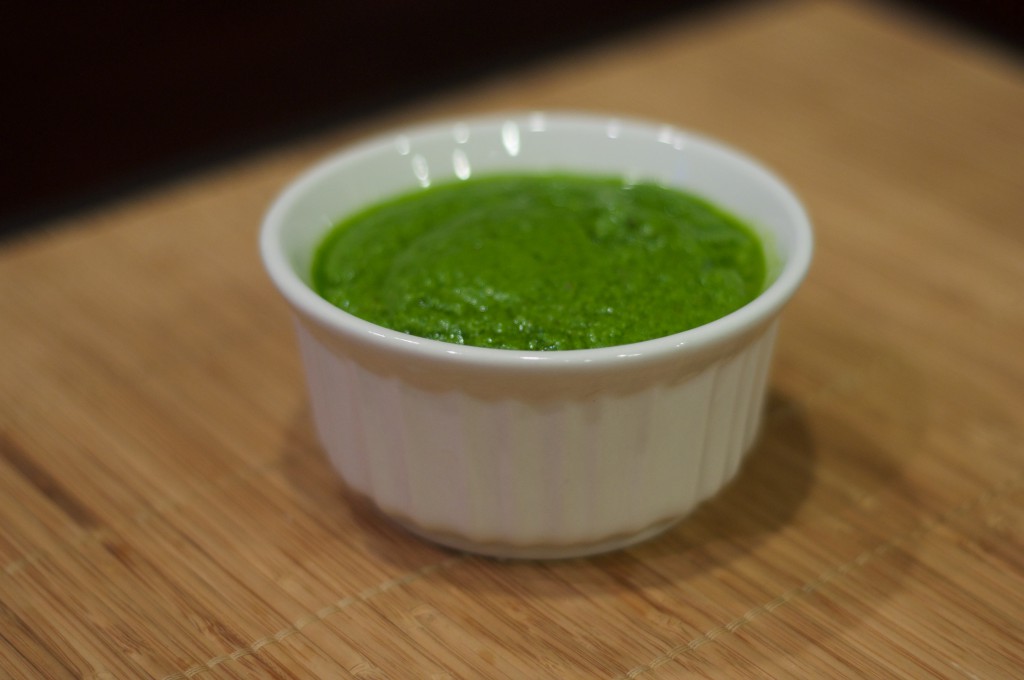 I'm not sure what happened, but one day I decided to try pesto sauce at a restaurant.  I fell in love.  Pesto is amazingly easy to make, but is also full of flavor.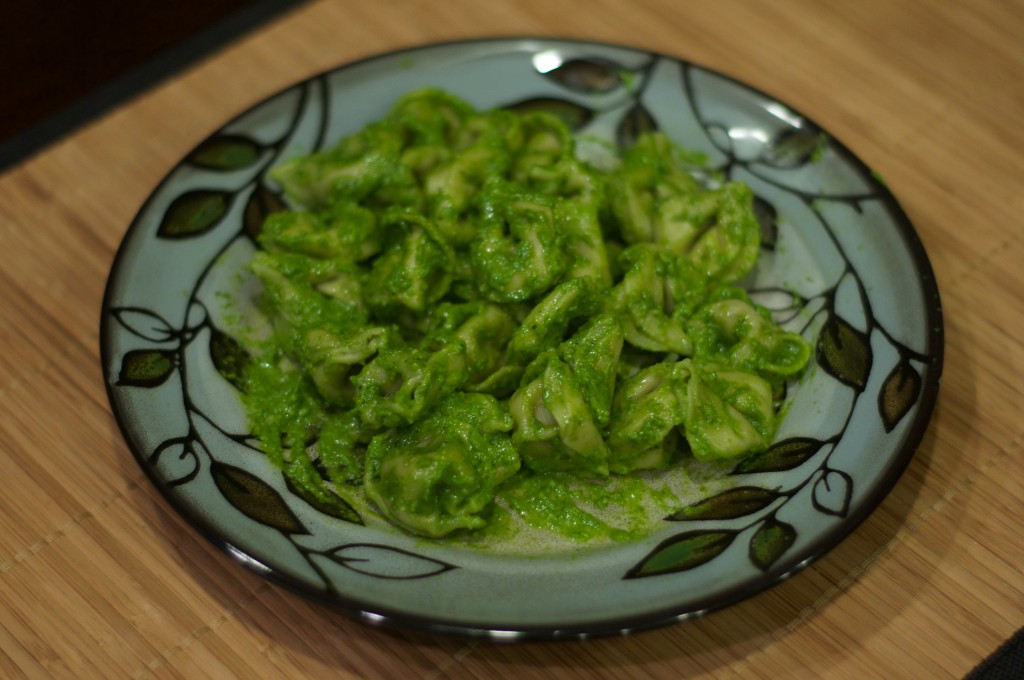 I was trying to use up some more spinach, and I also had the basil plant which my mom had given me.  I guess I was making a number of Italian recipes at the time and ran into a few that called for fresh basil.  I decided not to make many of these recipes since I was never able to use up all of the basil when I bought a package.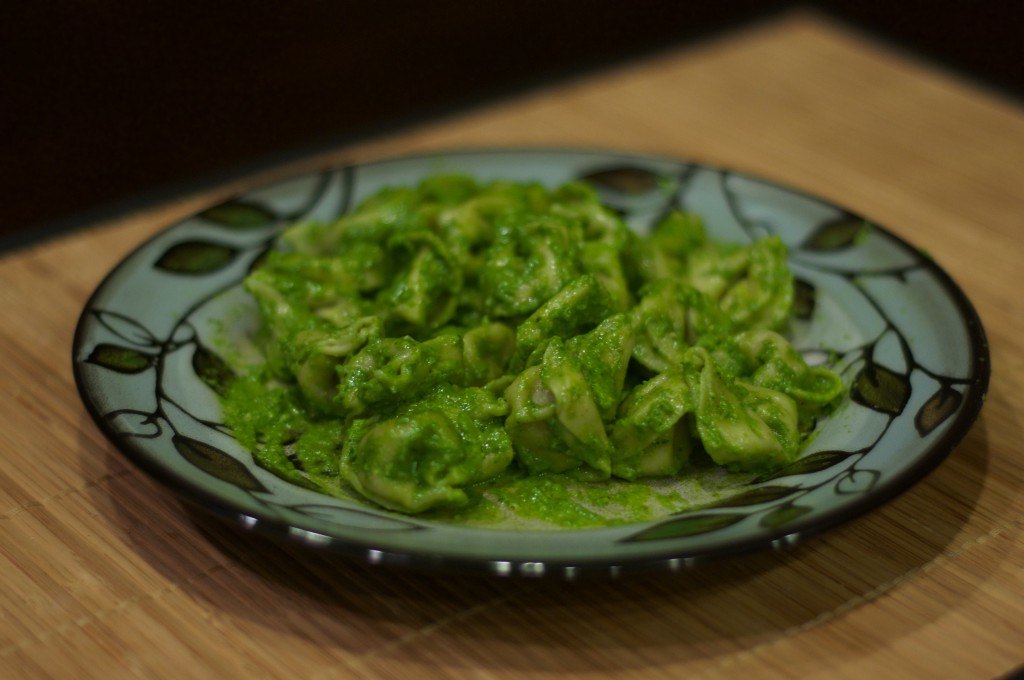 My mom was sweet enough to buy me a basil plant so that I could have basil whenever I needed some for a recipe.  Alas the plant did not do well.  According to Mike, the basil plant is in the path of the sprinklers, and should be getting water when the sprinklers run. I think the poor plant disagrees, since it was pretty beige when I saw it.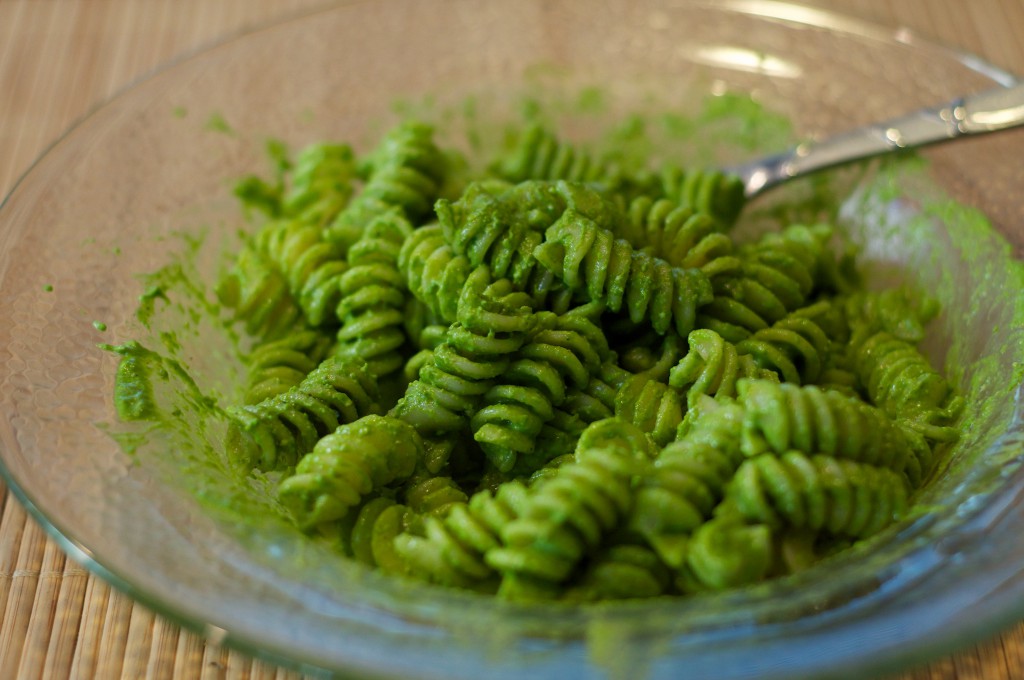 We were out of town for a week. When we got back, Mike said that he would water the plant when he was in town, so I thought Mike was going to water the plant. For some reason, Mike thought I was going to water the plant. The result is that no one was watering that poor basil plant… 

Spinach Basil Pesto Sauce
Ingredients
2 cups basil leaves (about a 2.5 ounce package)
4 cups baby spinach leaves
4 garlic cloves, peeled
¾ cup olive oil
2 tablespoons lemon juice
1 teaspoon salt
1 teaspoon pepper
½ cup walnuts
⅔ cup grated Parmesan cheese
Instructions
Place all ingredients in a powerful blender (such as the Vitamix), in the order listed and blend until smooth.
Toss your favorite pasta in the sauce.
Adapted from A Teaspoon of Happiness