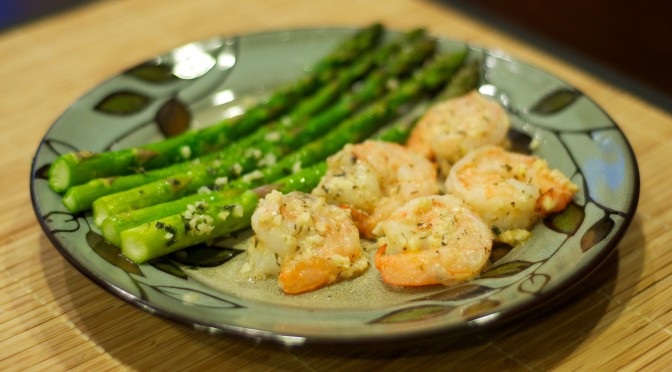 Garlic Parmesan Roasted Shrimp
I was reading in a book that many Europeans plan their meals for the day around what they were able to purchase at the local "farmers markets".  I like to think that I am doing something similar by planning my meals around what I was able to get on sale at the grocery store this week.
I realize that this really isn't true at all.  They are able to get fresh locally grown food (according to this book), and I'm buying whatever the store chooses to put on sale for some reason.  True, fruits that are in season will tend to be cheaper, but I'm sure that's not the whole reason for a sale.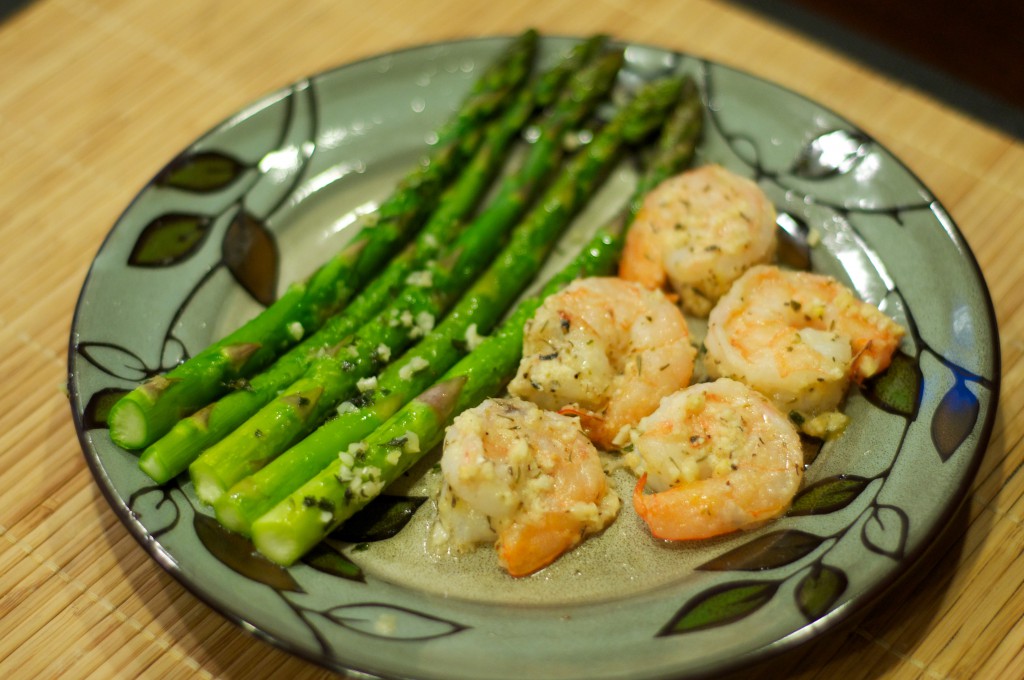 Shrimp was on sale this week at the grocery store so I had to buy some.  Shrimp is one of the only seafood items which Mike is willing to eat.  And shrimp is delicious.
Unfortunately, I don't know of many ways to cook shrimp.  I could bread it and deep fry it (except I don't deep fry food).  I could making Amazing Shrimp, which is AMAZING, but very decadent, or I can make Shrimp Scampi, again, not healthy.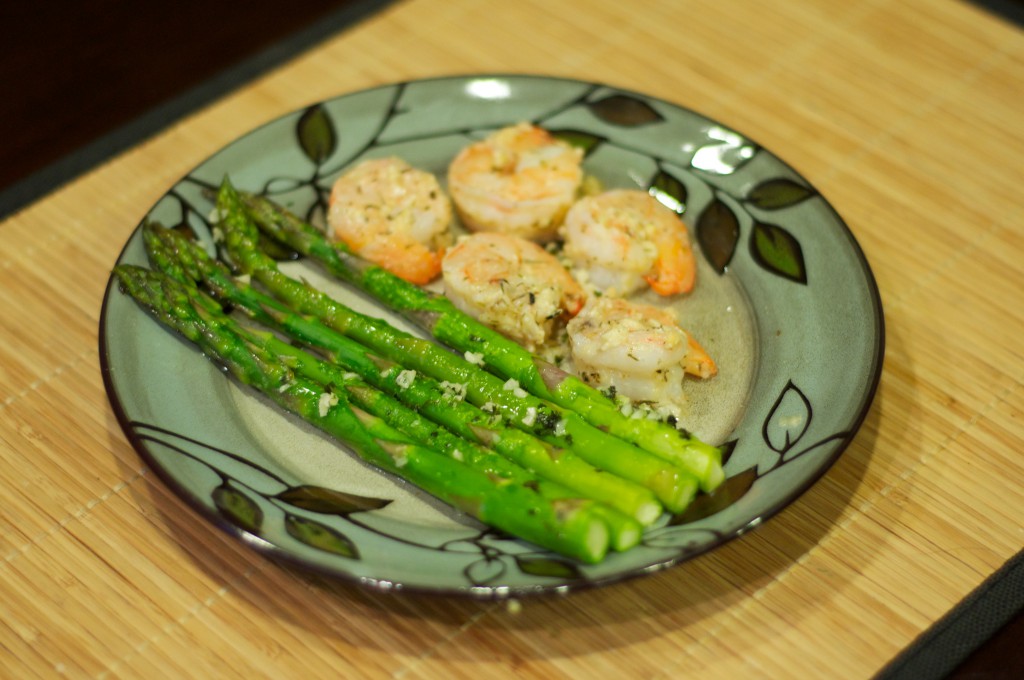 This recipe is easy, quick uses ingredients which I already have at home and is actually not unhealthy.  Admittedly, it won't win awards for being healthy, but it has a lot of garlic, which is healthy, and will keep vampires away.  Also, the shrimp is tossed in olive oil, not butter, which is also healthy.
Sure, it's not as healthy as a salad, but it tastes a whole lot better!
Garlic Parmesan Roasted Shrimp
Delicious shrimp that can be served as an appetizer or an entree!
Ingredients
1 pound large (31/40) raw shrimp, peeled and deveined
2 tablespoons olive oil
4 garlic cloves, minced
½ teaspoon dried oregano
½ teaspoon dried basil
¼ cup grated Parmesan
Salt and pepper to taste
Instructions
Preheat oven to 400 F. Line a baking sheet with parchment paper.
Add the olive oil, garlic, oregano, basil, Parmesan cheese, salt and pepper to taste, to a 1 gallon size zip top bag. Use your hands to gently mix the ingredients together. Add shrimp to the bag, make sure the bag is completely closed, and shake the bag until the shrimp are coated in the oil mixture. If the shrimp is not completely coated, use your hands to massage the shrimp so that they are coated in the oil mixture.
Place the shrimp on the baking sheet, in a single layer.
Roast the shrimp in the oven until they are pink and completely cooked through, about 8-10 minutes.
Adapted from Damn Delicious