Coconut Persimmon Oatmeal
I LOVE PERSIMMON!  Yes, I know that I am yelling.  I just can't express enough how much I love persimmon.  First of all, let me explain that there are (at least) two types of persimmon.  There is the short, squat one, that has the same shape as a tomato (otherwise known as the good persimmon), and the big one (otherwise known as the not good persimmon).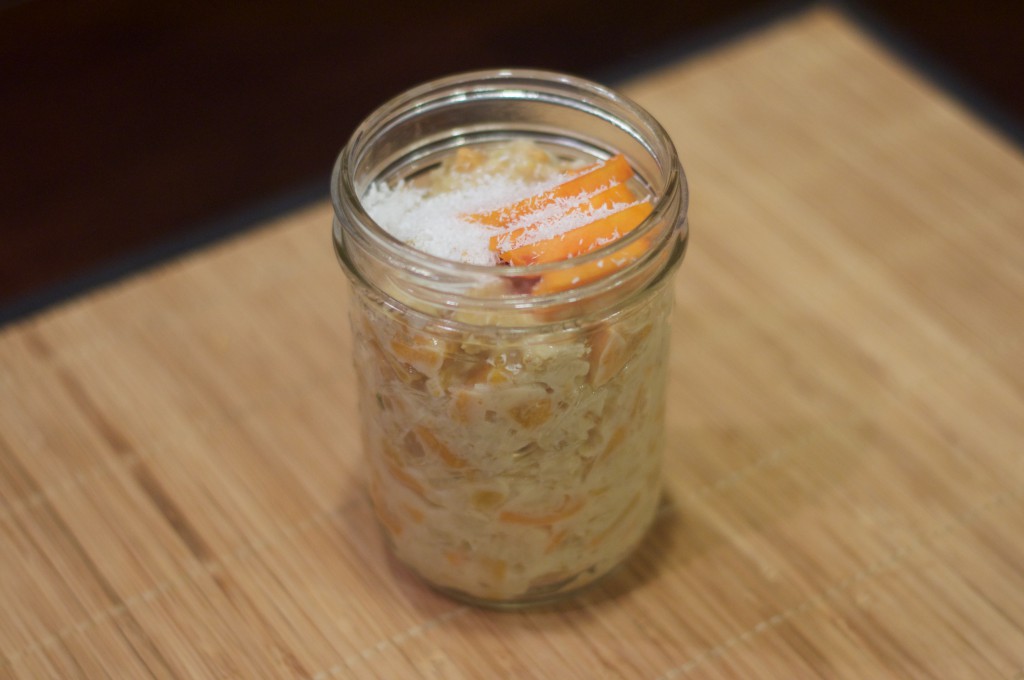 One good/bad thing about persimmons, is that I can tell which ones are good/ripe.  This is good because I can find the good persimmons.  This is bad because I am very picky about my persimmons.  Another part of this, is that the best way to know whether or not a persimmon is good, is by looking at the flesh, after you've cut it open.  This is obviously frowned upon by vendors, so I usually have to try to guess from looking at the outside.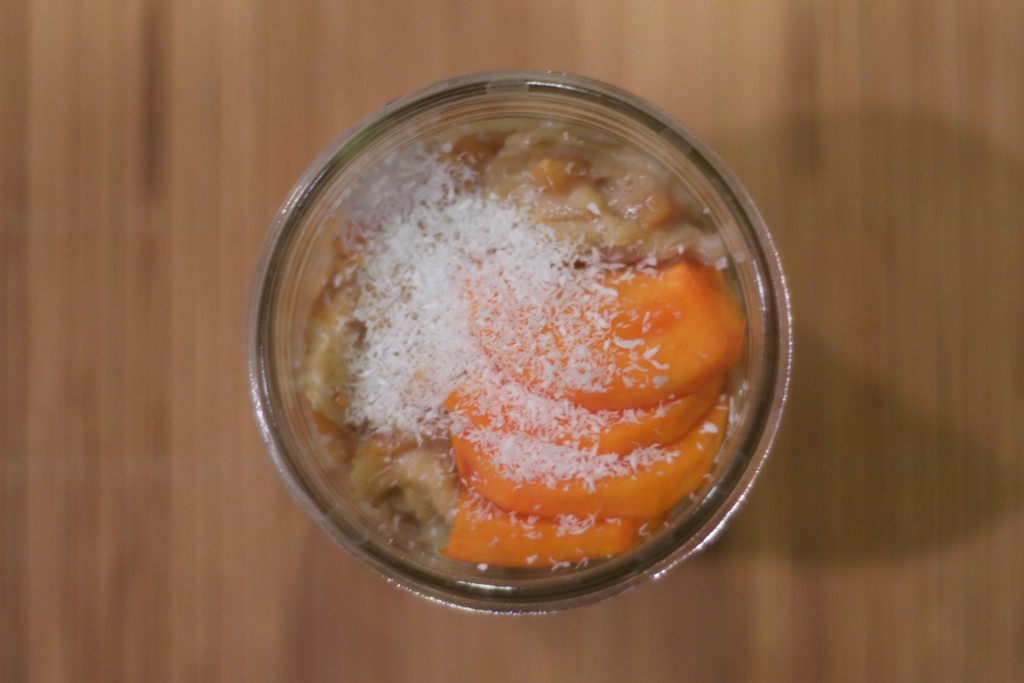 This oatmeal is amazingly delicious.  It's sweet, without being overly sweet, and the best part is that no additional sweetener is added!  Yes, the coconut milk has some sugar in it, but it's less than regular milk.  The rest of the sweetness comes persimmon itself.  I could probably eat this oatmeal every day for breakfast, except it would be too hard to find enough persimmons that would be perfectly ripe every day.

Coconut Persimmon Oatmeal
Ingredients
1 cup coconut milk
1 Fuyu persimmon, divided use
⅓ cup quick cook steel cut oats (I use Coach's Oats)
1 teaspoon vanilla extract
Shredded coconut, for topping
Instructions
In a small pot, bring coconut milk to a boil, over medium high. Meanwhile, peel persimmon and cut in half. Dice half the persimmon. Slice the other half of the persimmon.
Once the coconut milk is boiling, add the oats and diced persimmon. Stir to combine. Cook until most of the liquid has been absorbed, about 5 minutes. Add vanilla extract, and stir to combine. Remove from heat and cover for 1 minute.
Transfer to a serving container. Top with persimmon slices and shredded coconut.
Serve hot, or refrigerate and eat cold.
Adapted from The Oatmeal Artist