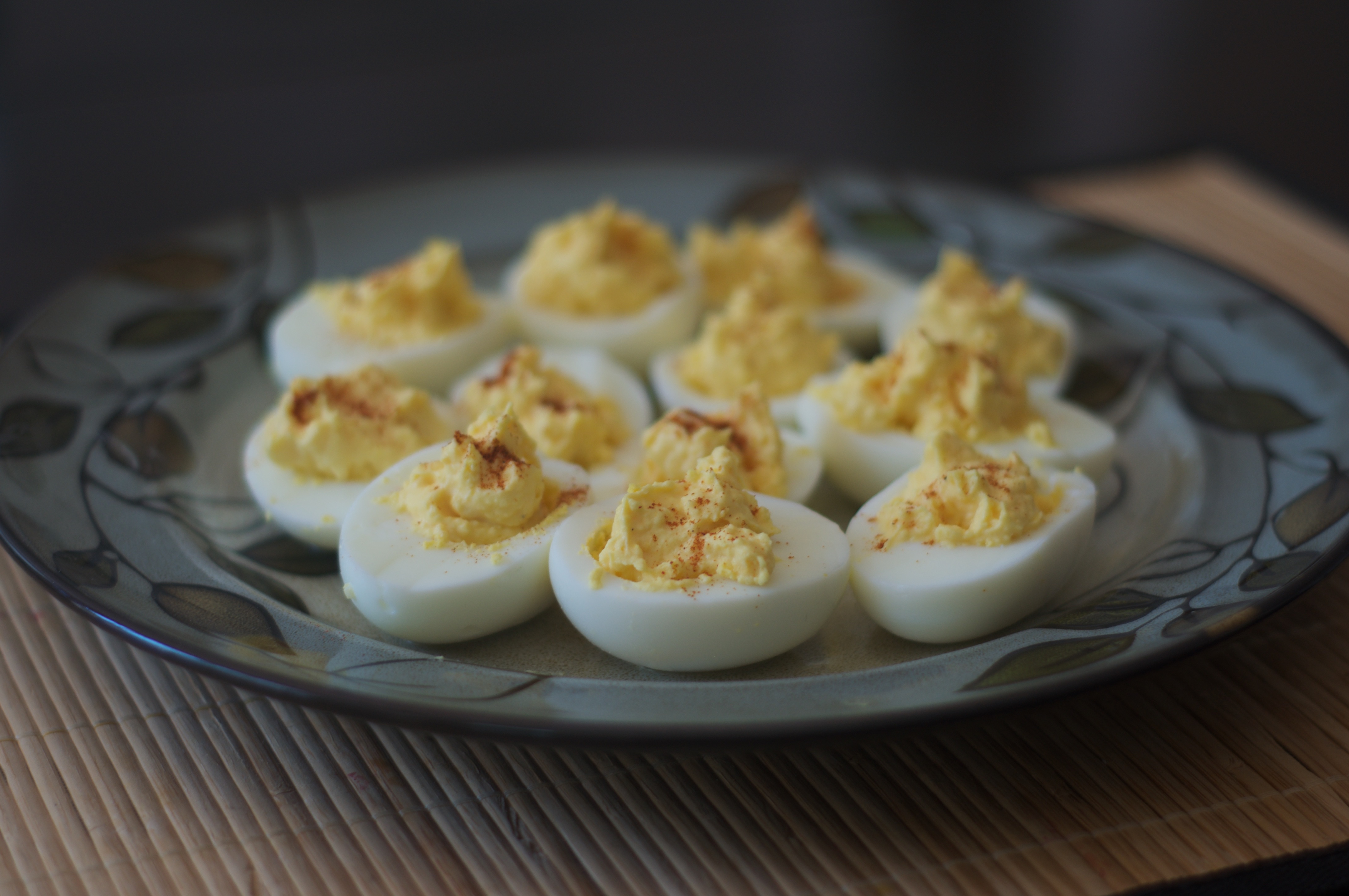 Classic Deviled Eggs
I've never liked deviled eggs.  Correction, I never thought that I liked deviled eggs.  I never wanted to try them because they didn't look like regular eggs.  I don't know what it was, but for some reason I was always hesitant to try deviled eggs.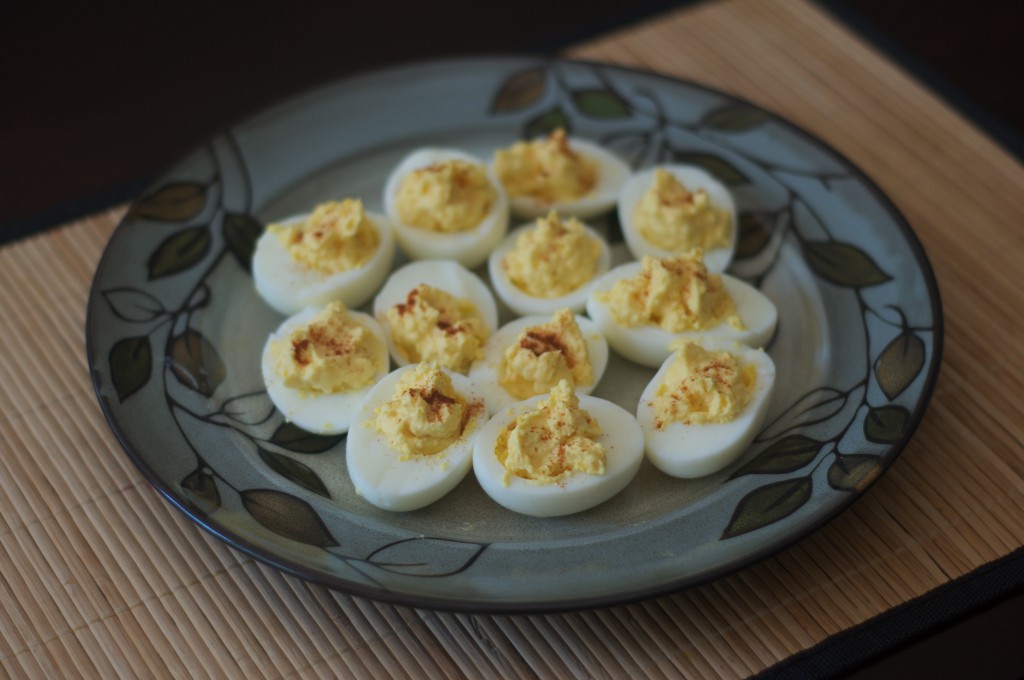 Mike also never wanted to try deviled eggs for the longest time.  Deviled eggs usually contain mayonnaise and Mike abhors mayo for some reason.  He used to refuse to eat anything which contained mayo.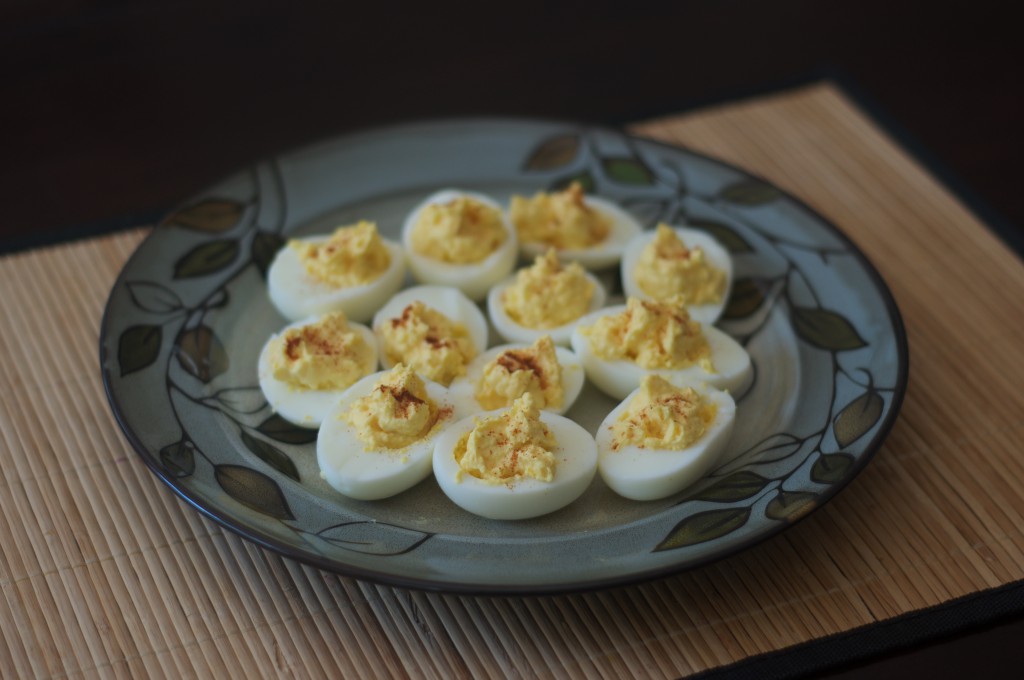 Then one day he decided to try deviled eggs.  I'm not quite sure why he suddenly wanted to try them (he still refuses to touch anything that has even been near mushrooms).  Ever since that day he has been obsessed with deviled eggs.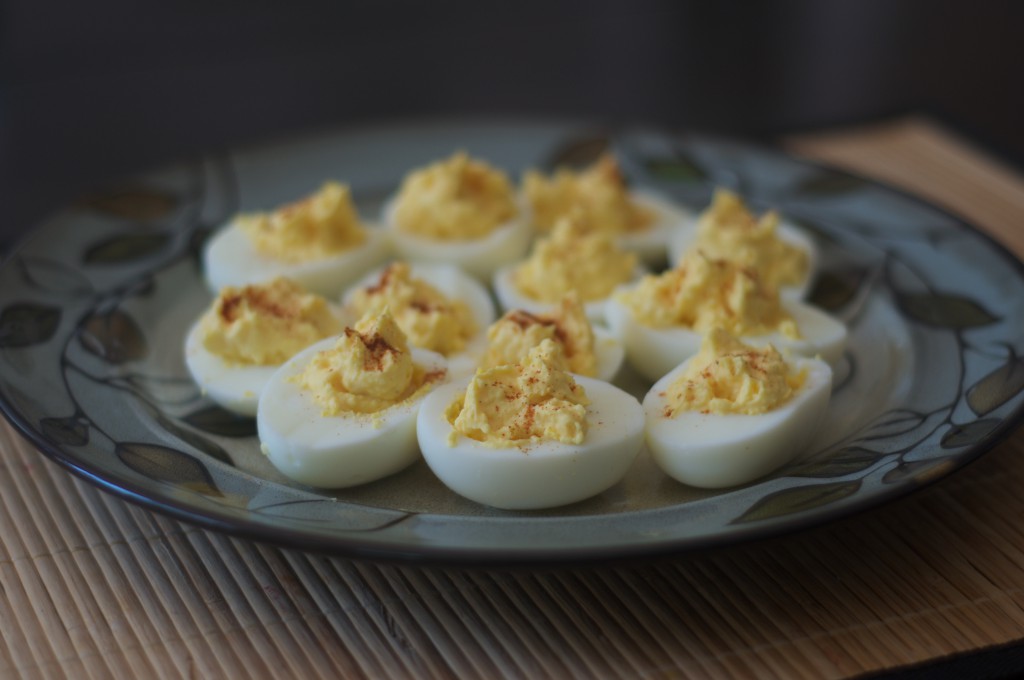 I'm still not a big fan of all deviled eggs.  Recently, I had some deviled eggs that someone else had made.  I thought they were ok, but I wasn't a huge fan.  I do love these deviled eggs, though.  When Mike made these, I couldn't stop eating them.

Classic Deviled Eggs
Ingredients
6 eggs
¼ cup mayonnaise
1 teaspoon white vinegar
1 teaspoon dijon mustard
⅛ teaspoon salt
Pepper, to taste
Paprika, for garnish
Instructions
Place eggs in a single layer in a large saucepan. Add water to the saucepan so that the eggs are covered in water, and that there is another 1½ inches of water covering the eggs. Heat the saucepan over high heat until the water comes to a boil. Cover the saucepan, reduce heat to low and cook for another minute.
Remove the saucepan from the heat and allow it to rest, covered, for 14 minutes. Run cold water over the eggs for 1 minute.
Remove the shells from the eggs. Slice the eggs in half, lengthwise. Remove the yolks for the eggs and place yolks into a medium sized bowl. Place egg white halves in a single layer on a serving plate.
Mash the yolks until crumbly. Add the mayonnaise, vinegar, mustard, salt and pepper to the egg yolks. Mix until all ingredients are well combined.
Fill the egg white halves with the egg yolk mixture. Sprinkle with paprika.
Serve immediately.
Adapted from Food Network