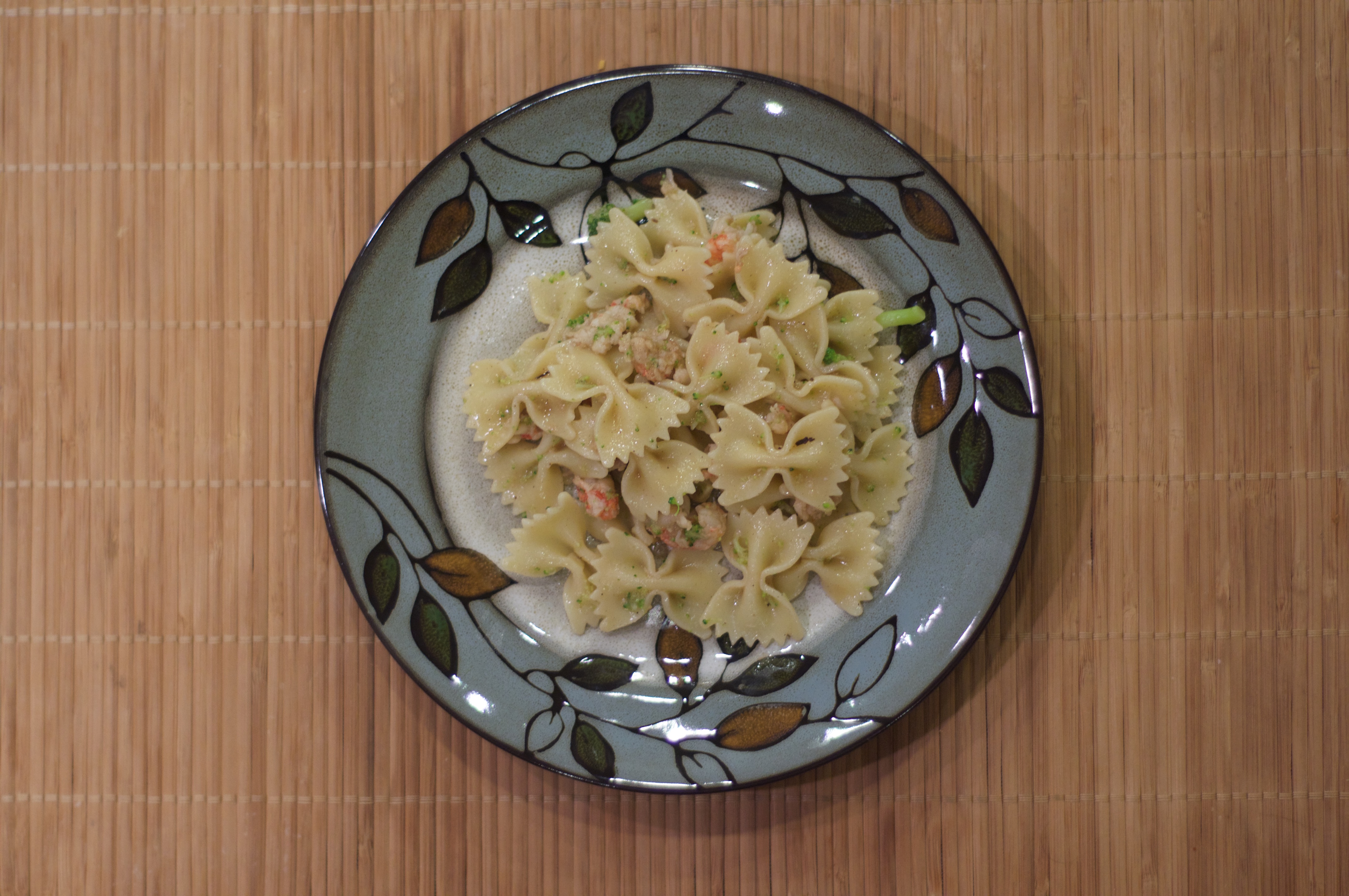 Farfalle and Brown Butter Lobster Sauce
My mom came down to visit.  While she was here, I took her to the Costco Business Center.  At first she didn't really want to go, since she thought that most Costcos carry the same items.  While it is true that most Costcos that I have been to carry a lot of the same items, the Costco Business Center is unique.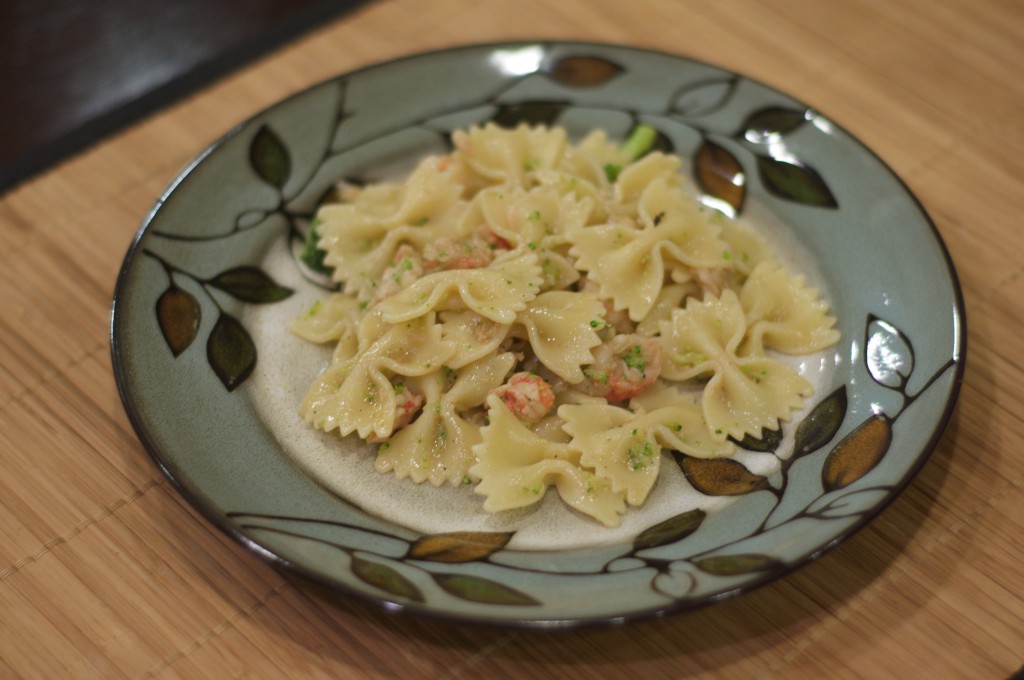 It's a one of a kind experience that I just knew she would enjoy.  If you thought the size of items at Costco are big, try some of the items at the Costco Business Center.  You can buy beef by the case.  That's 60 pounds of meat.  There are huge "walk in freezers" that are bigger than my house.  They're also colder than my house.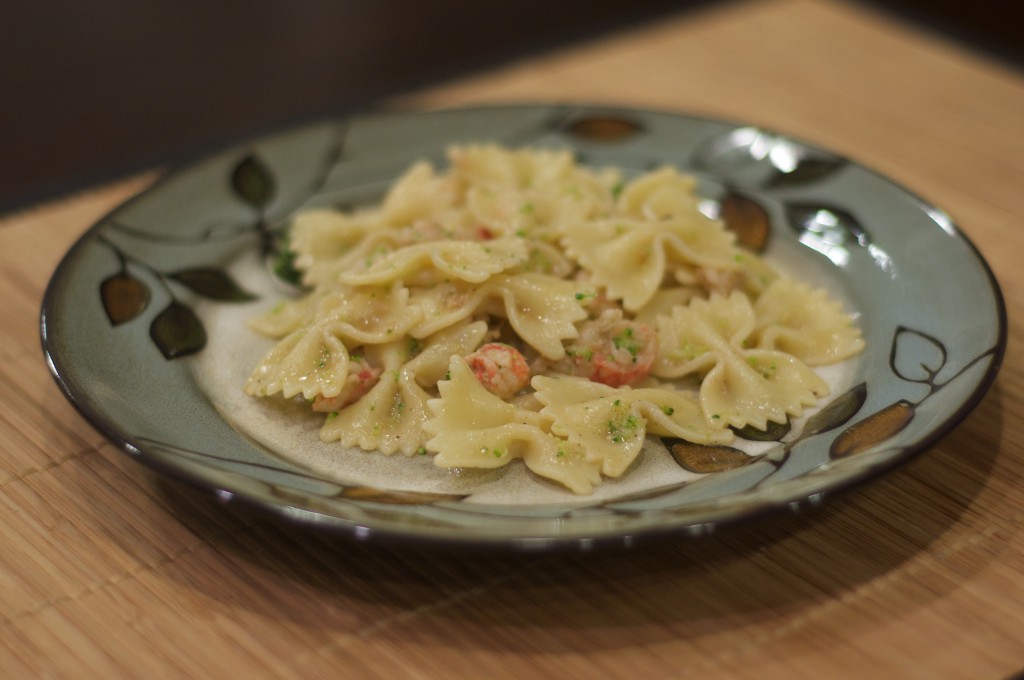 A few times when we were at the Costco Business Center, we even saw a whole goat.  Well, we are pretty sure it's a whole goat.  There is always the possibility that parts of it were missing.  We didn't look at it that closely, and it was covered in a bag.  It took up one whole "door" of the freezer section (not the walk in freezer section, this is a different section).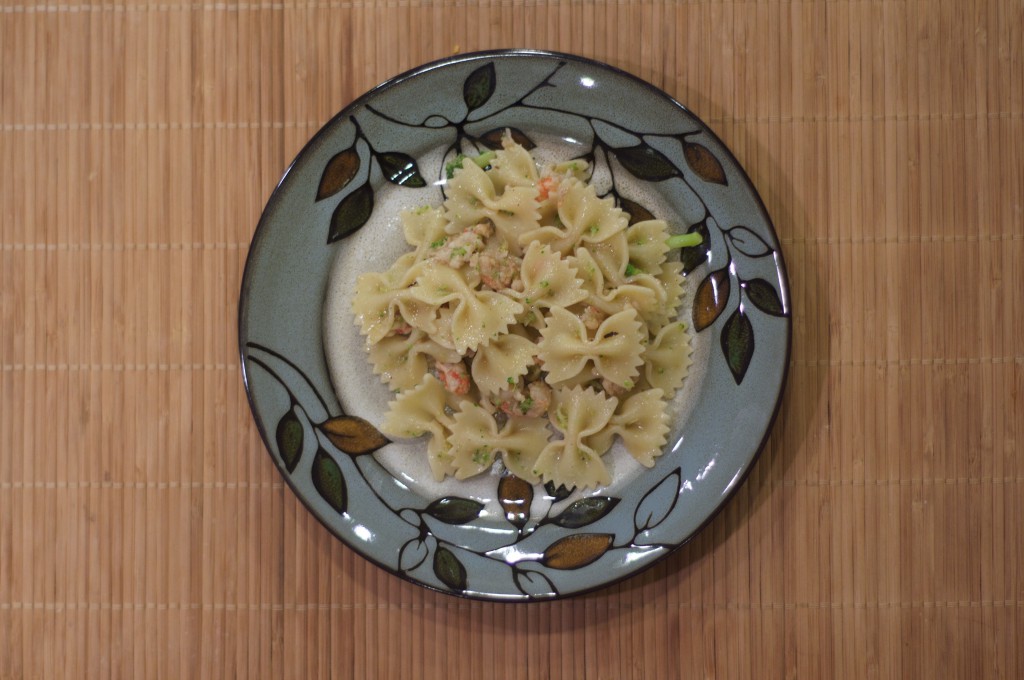 Alas when my mom was here they did not have the goat there.  I wanted to show her that they sold it at the Costco Business Center (it was still interesting to see, even though we had no intention of buying one).  They did, however, have some langostino lobster.  She convinced me to buy some.

Farfalle and Brown Butter Lobster Sauce
Ingredients
1 pound Farfalle pasta
1 broccoli crown, cut into florets
½ cup unsalted butter
1 teaspoon dried sage
½ teaspoon salt
¼ teaspoon black pepper
Pinch nutmeg
1 pound langoustine lobsters, cut into ½ inch pieces
Grated Parmesan cheese, optional
Instructions
Cook pasta to al dente, according to the instructions on the package. Drain and set aside.
Meanwhile, bring another pot of water to a boil. Cook broccoli for 2 minutes, or until bright green. Drain broccoli. Chop broccoli florets into roughly half inch pieces.
Melt butter in a large skillet, over medium high heat. Cook until butter has turned a golden color, about 4 minutes. Add chopped broccoli and sage. Sauté for 2 minutes. Add salt, pepper, and nugget and stir to combine.
Add lobster and sauté until lobster is warm. Toss the pasta with the sauce and divide among 6 plates.
Serve hot, topped with grated Parmesan cheese, if desired.
Adapted from Edible San Diego