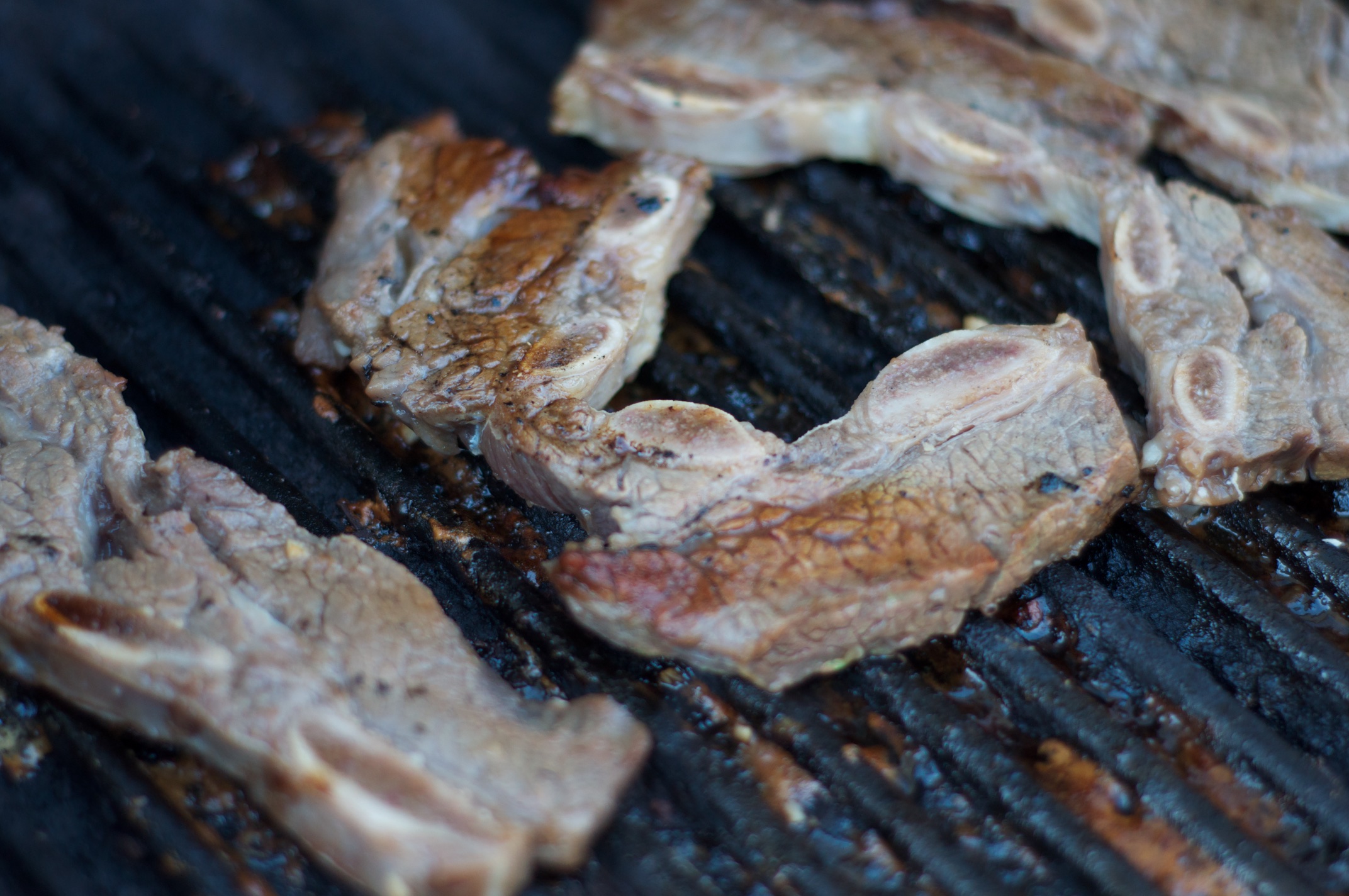 Korean Short Ribs
Growing up, I have always loved eating Korean short ribs.  Don't get me wrong, I didn't get to eat Korean short ribs on a regular basis.  They are pretty fatty, and high in sodium and sugar.  Why is it that everything that tastes good is so bad for you?  We only had it on rare occasions, such as family gatherings, when another relative would bring this delicious meat.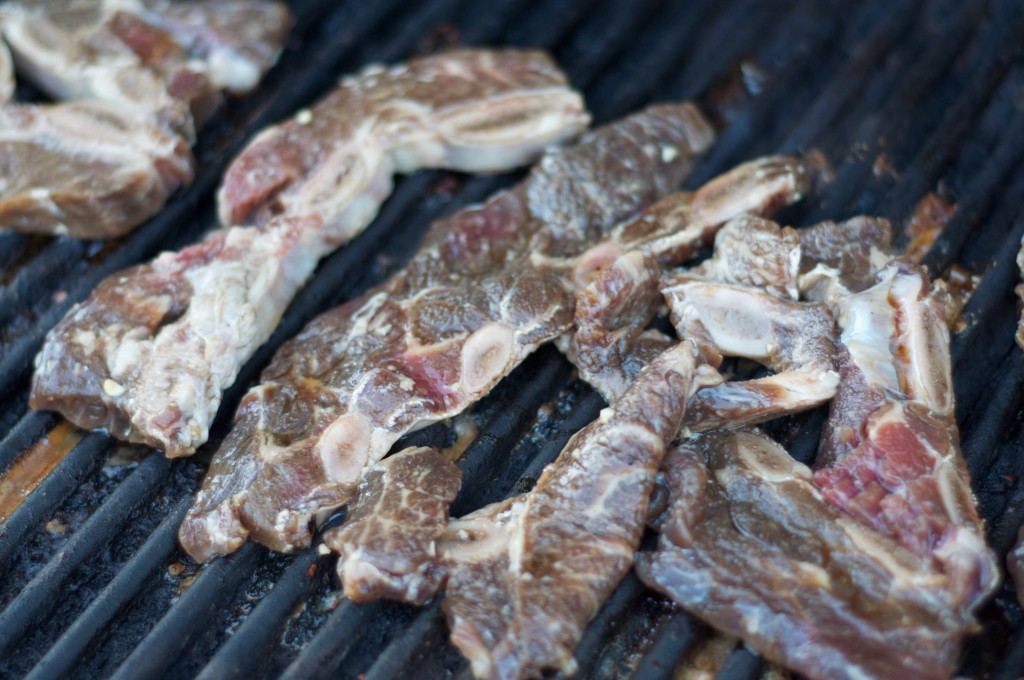 I wanted to try learn how to make Korean short ribs myself, so that I could eat them any time I wanted them.  That being said, I still only enjoy these on special occasions, or if they are on sale at the grocery store.  This meat can get expensive since the bones add to the cost, but aren't edible.
You can buy this meat premarinaded at the Asian grocery store, but the ingredients aren't always obvious.  This way you know what is in the marinade.  You can also cut down on the salt or sugar, to make this slightly healthier, or to taste.

Korean Short Ribs
Ingredients
½ cup low sodium soy sauce
3½ tablespoons sugar
1½ tablespoons olive oil
½ teaspoon white pepper
3 cloves garlic, minced
2 pounds beef flanken style short ribs
Instructions
Combine the soy sauce, sugar, olive oil, white pepper and garlic in a small bowl.
Place ribs in a zip top bag and pour marinade over the ribs. Massage the bag so that the ribs are well coated in the marinade. Marinate overnight, turning the bag over periodically so that both sides of the ribs are evenly marinated.
Grill the ribs for 5 minutes on each side, or until meat has reached desired doneness. Meat will still be pink inside.
Serve immediately.
Adapted from Imperial Sugar