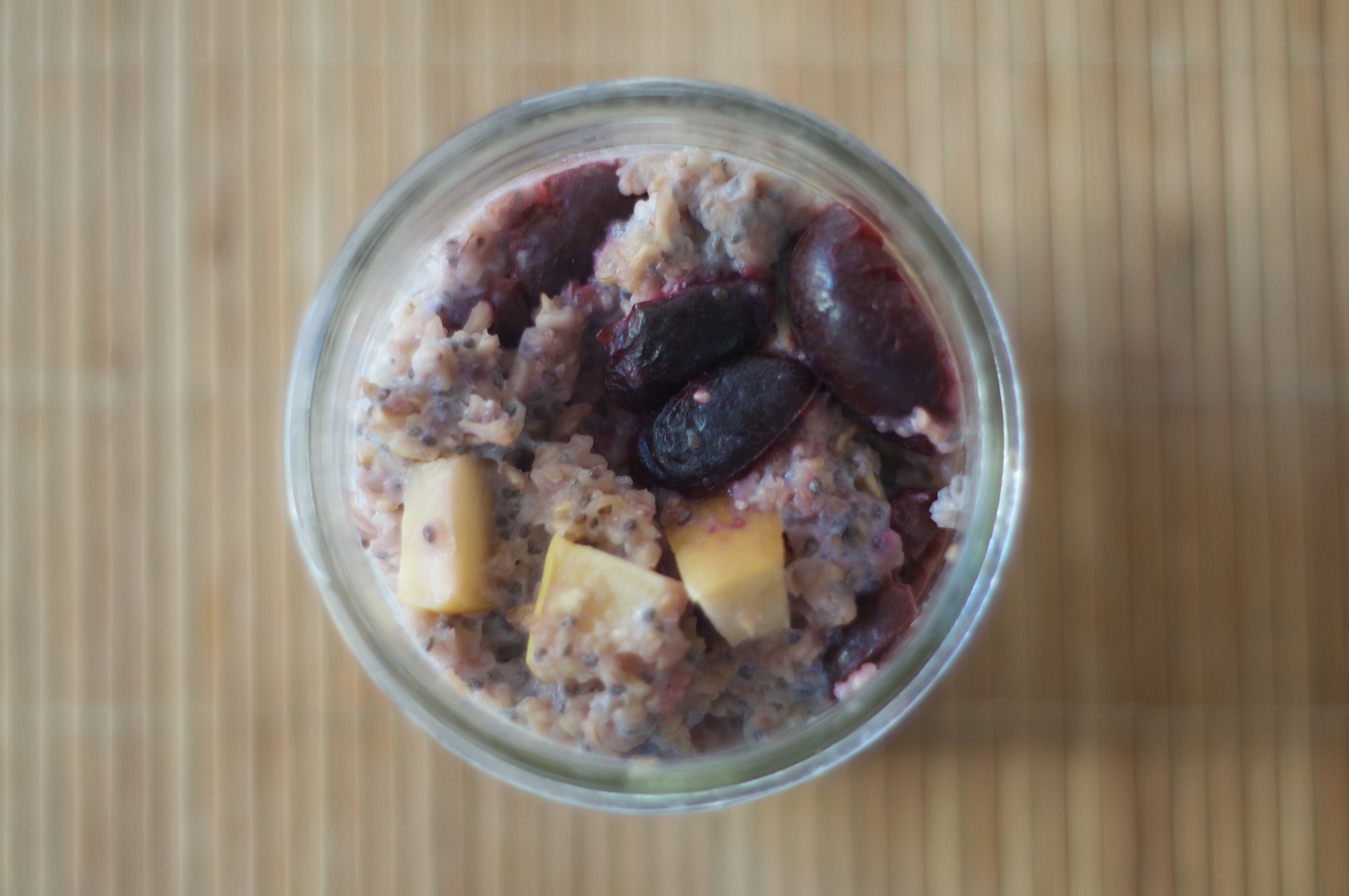 Apple Cherry Oatmeal
We bought a bag of frozen cherries from Costco.  It's really useful because I can use cherries in oatmeal any time of the year, not just during cherry season.  Are they as good as real cherries during cherry season?  I have no idea.  I doubt it.  Fresh, sweet cherries are amazing.  However, since I only use these in oatmeal of smoothies, it doesn't really matter.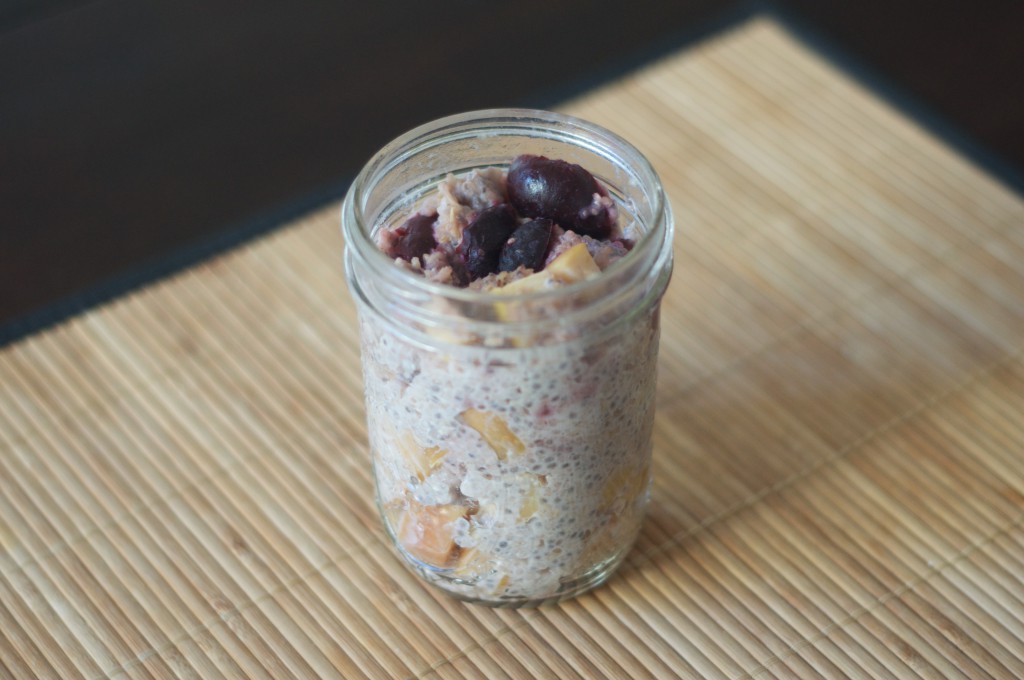 Luckily, we can get apples any time of the year around here.  I'm sure they're not as good as the apples which are available during apple season, but oatmeal is pretty forgiving.  Whereas Mike wouldn't want to eat this apple by itself, he is willing to eat the apple in his oatmeal.  Even if the apple is tart or a little bland, the other flavors in the oatmeal add depth to the apple, making it delicious.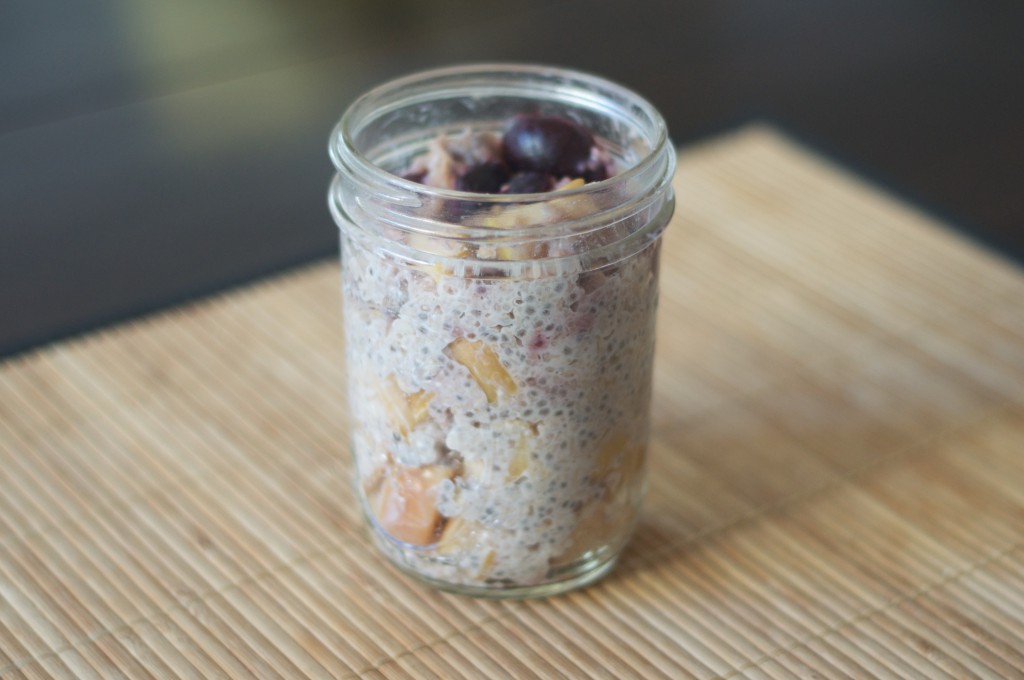 It also helps that apple and cherry go really well together.  Notice how there is apple cherry cider, apple cherry pie, apple cherry crisp, apple cherry oatmeal, etc.

Apple Cherry Oatmeal
Ingredients
10 frozen cherries
1 cup milk
½ cup rolled oats
½ of an apple
¼ teaspoon vanilla extract
⅛ teaspoon cinnamon
Instructions
Place cherries on a plate to defrost.
Meanwhile, in a small pot, bring milk to a boil over medium high heat. Dice the apple while waiting for the milk to come to a boil. Once cherries are defrosted enough, halve the cherries.
Once milk is boiling, add the rolled oats and reduce heat to medium. Add the diced apple at this time. Cook for 5 minutes, or until most of the liquid has been absorbed.
Add vanilla extract, cinnamon and the cherries. Stir until well combined.
Serve hot, or refrigerate and serve cold.
Adapted from The Oatmeal Artist