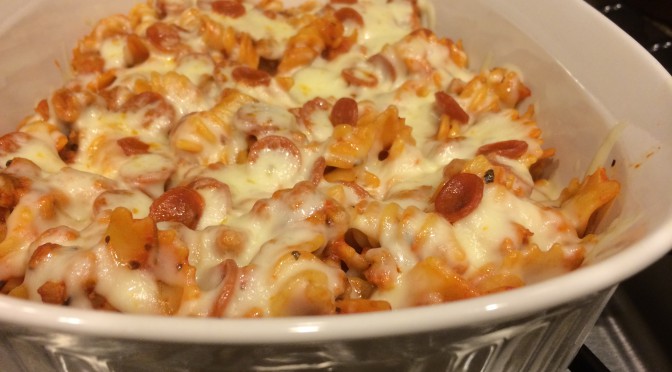 One Pot Pizza Pasta Bake
Mike loves pepperoni pizza.  We bought some mini pepperonis so that Mike could put them on top of his homemade pizza.  I'm not quite sure why we bought the mini pepperonis vs the normal sized pepperonis.  Maybe they were cheaper?  They do look really cute though.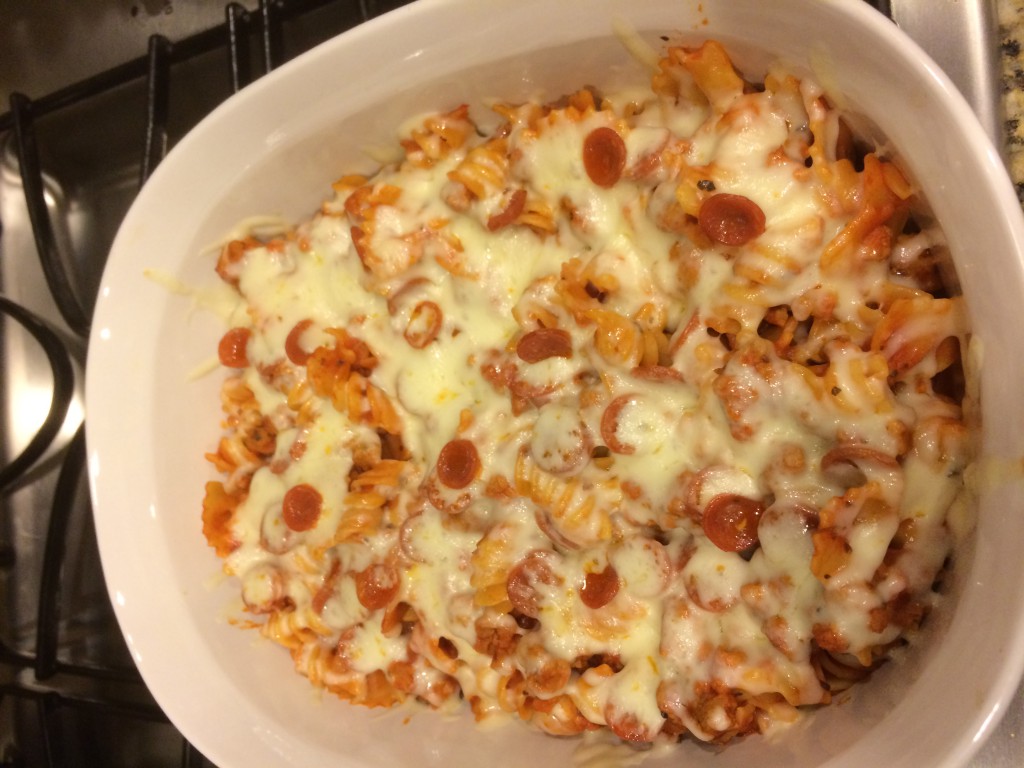 Even though Mike periodically makes pizzas or calzones and uses the mini pepperonis, we still had some left.  In an attempt to use up these mini pepperonis, I made the Mini Deep Dish Pizzas.  I thought this would finish the mini pepperonis, since they used 4 pepperonis per mini pizza, and we made 24 of them, but that was not the case.  That little bag of mini pepperonis has a ton of mini pepperonis!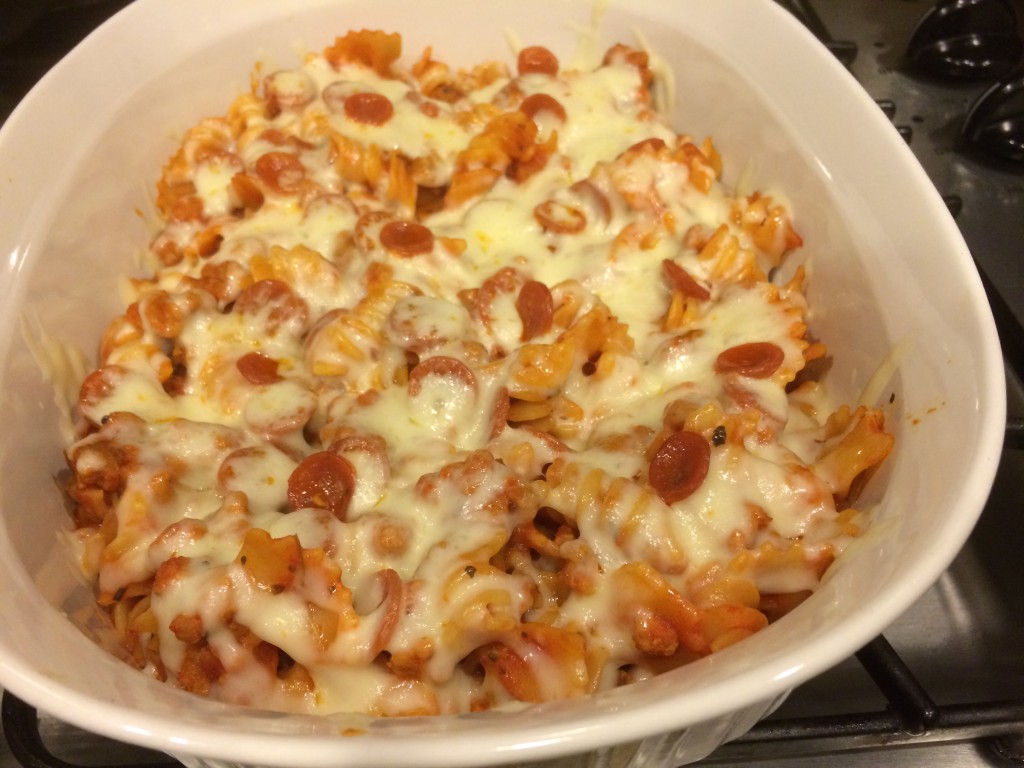 I decided to make this recipe in an attempt to use up the rest of the mini pepperonis.  Luckily Mike had decided to buy a big can of tomato sauce the last time we were at the grocery store.

One Pot Pizza Pasta Bake
Ingredients
1 tablespoon olive oil
8 ounces Italian sausage, casing removed
½ cup mini pepperonis, divided use
1 (15-ounce) can tomato sauce
½ teaspoon dried oregano
½ teaspoon dried basil
¼ teaspoon garlic powder
8 ounces uncooked rotini pasta
Kosher salt and freshly ground black pepper, to taste
1 cup shredded mozzarella cheese
Instructions
Preheat oven to broil.
In a Dutch oven, heat olive oil over medium high heat. Add the Italian sausage, breaking up the pieces while cooking so that they become small chunks. Saute until Italian sausage chunks are fully cooked, about 5 minutes. Drain the fat from the pan. Add ¼ cup of the pepperoni and cook until heated through, about 1 minute.
Add tomato sauce, oregano, basil, garlic powder, the uncooked pasta and 1½ cups water. Stir to combine. Bring pasta mixture to a boil. Cover and reduce heat to a simmer. Simmer the pasta mixture until the pasta is almost cooked, about 12 minutes. Season with salt and pepper to taste.
Transfer pasta mixture to a casserole dish. Sprinkle cheese evenly over the top of the pasta mixture. Top with remaining ¼ cup pepperonis. Broil until cheese has melted, about 2 minutes.
Serve hot.
Adapted from Damn Delicious