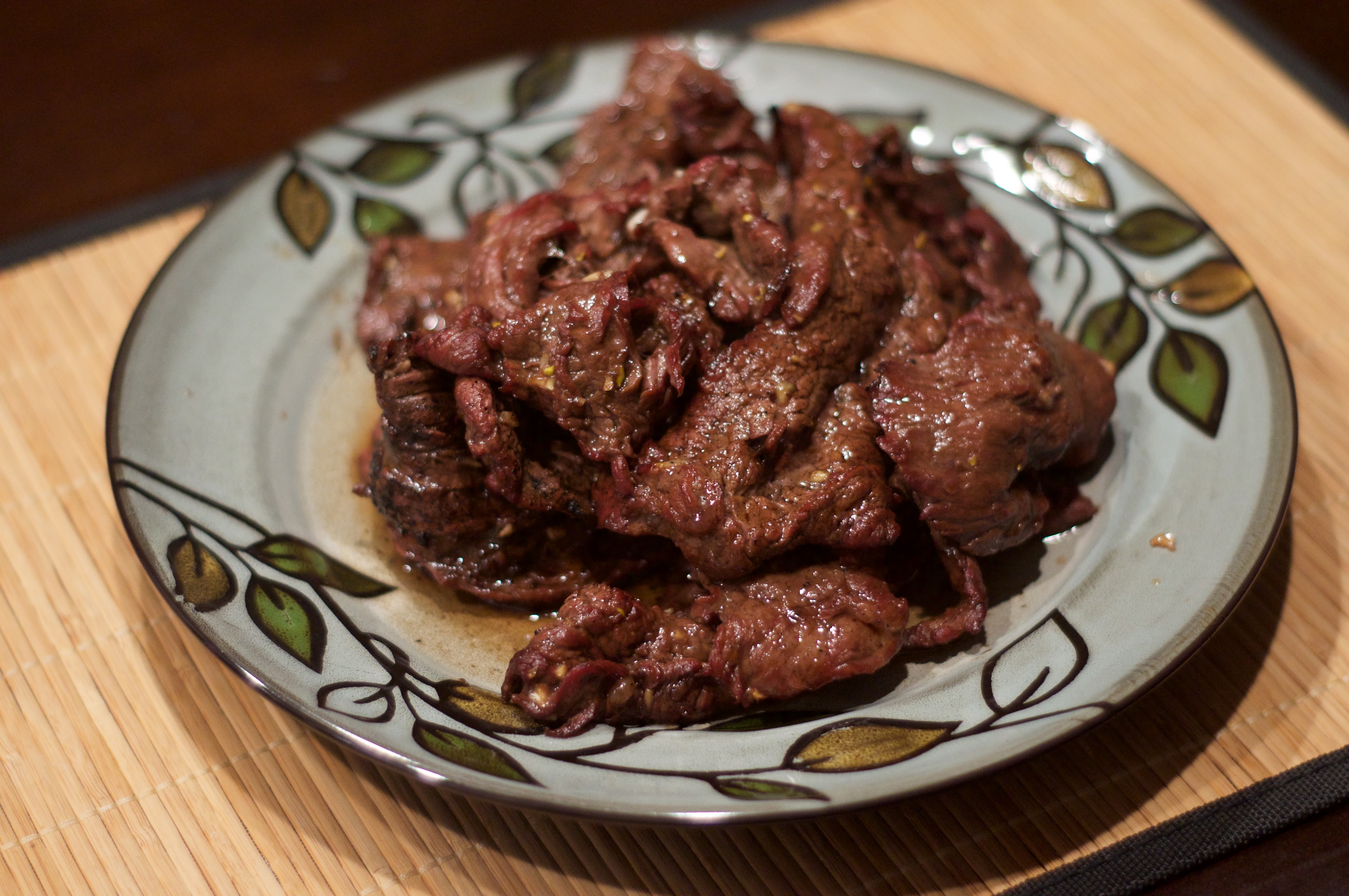 Grilled Marinated Sirloin Flap Steaks
These grilled marinated sirloin flap steaks are marinated in 4 ingredients while your grill is warming up.    It's perfect for any weeknight meal!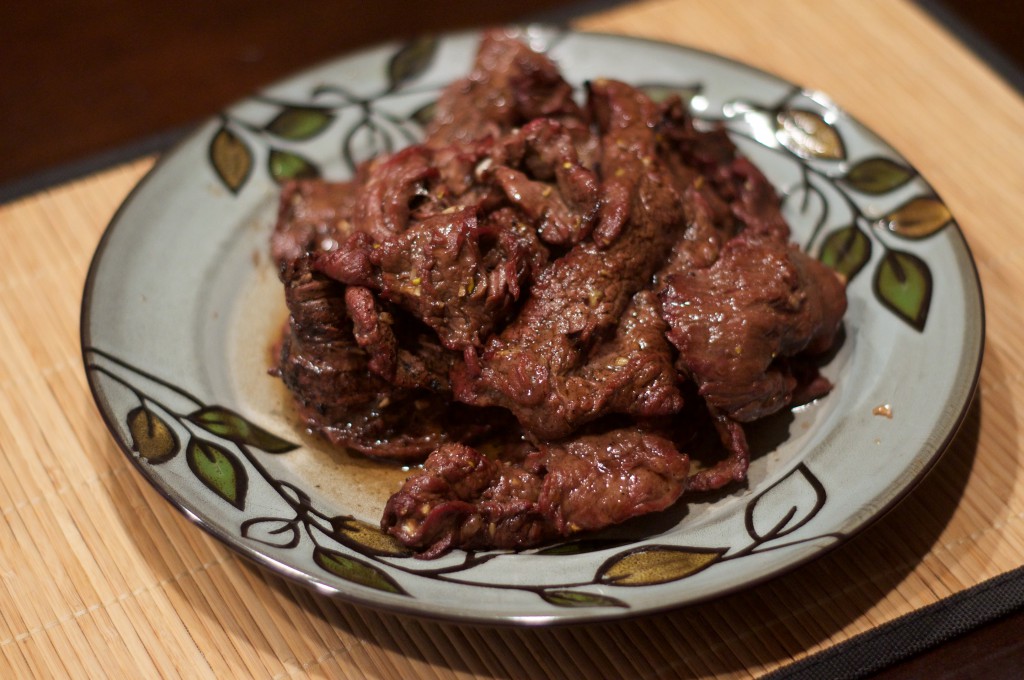 I often don't like to marinate meats since it requires me to plan ahead.  I have to know that I will want to eat something the day before.  I then have to cook the meat the next day.  I don't really have the option of changing the meal plans.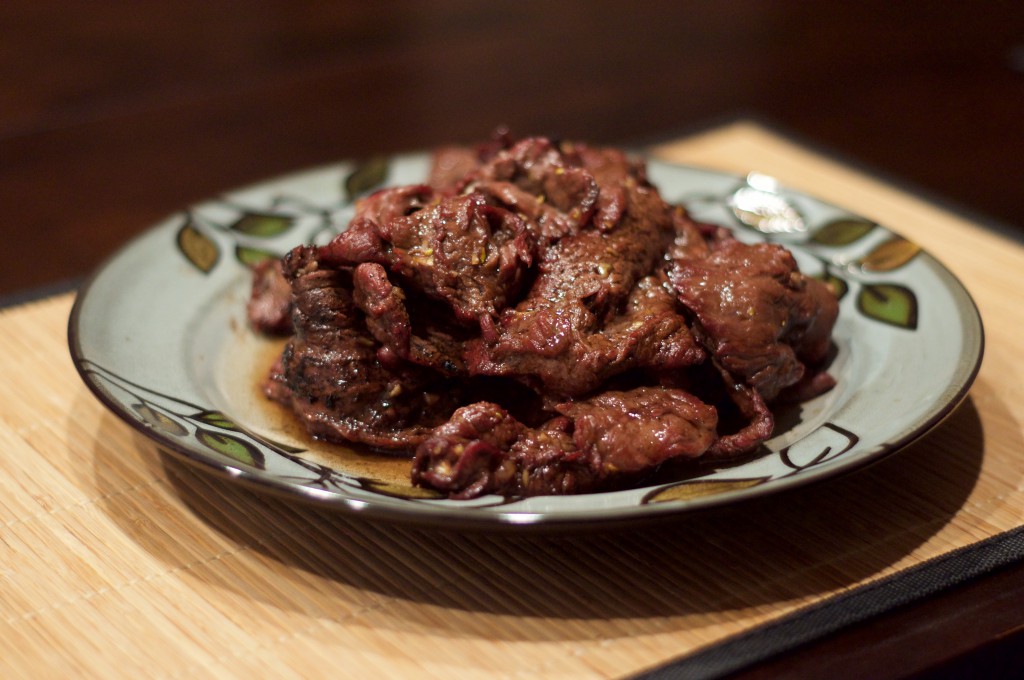 I love the fact hat I only have to marinate this meat for about 15 minutes, while the grill is warming up anyway.  Another bonus is the fact that it uses simple ingredients which I already have in my pantry.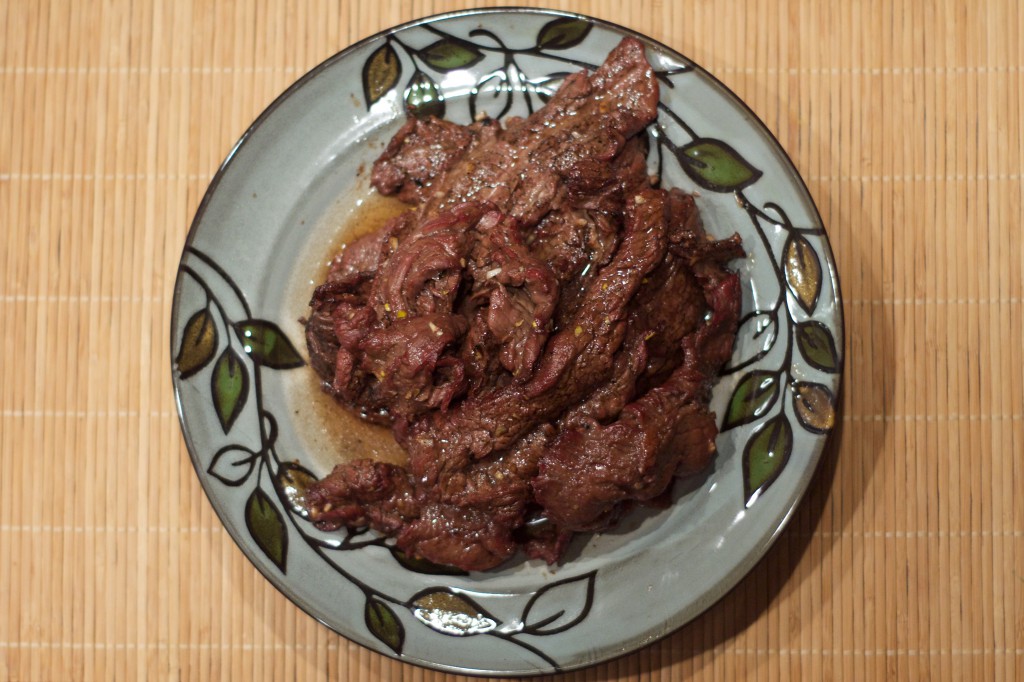 The one downside is that Mike will end up eating too much of this meat because it is so delicious.  He doesn't realize how much he's eaten until I stop him so that I will have food for lunches the next day!

Grilled Marinated Sirloin Flap Steaks
Ingredients
3 tablespoons soy sauce
3 tablespoons balsamic vinegar
3 tablespoons pure maple syrup
4 garlic cloves, minced
½ teaspoon salt
½ teaspoon pepper
2 pounds flap meat
Instructions
In a large zip top bag, combine the soy sauce, balsamic vinegar, maple syrup, garlic, salt and pepper. Massage the bag so that all the ingredients are well combined. Add the flap meat and massage the bag so that meat is well coated in the marinade. Allow the meat to marinate at room temperature. This will allow the meat to come to room temperature.
Meanwhile heat the grill to high.
Grill the meat until it has reached desired doneness, about 8 minutes for medium rare, occasionally flipping the meat. Place meat on a plate and allow to rest for 10 minutes.
Slice meat against the grain. Serve hot.
Adapted from epicurious