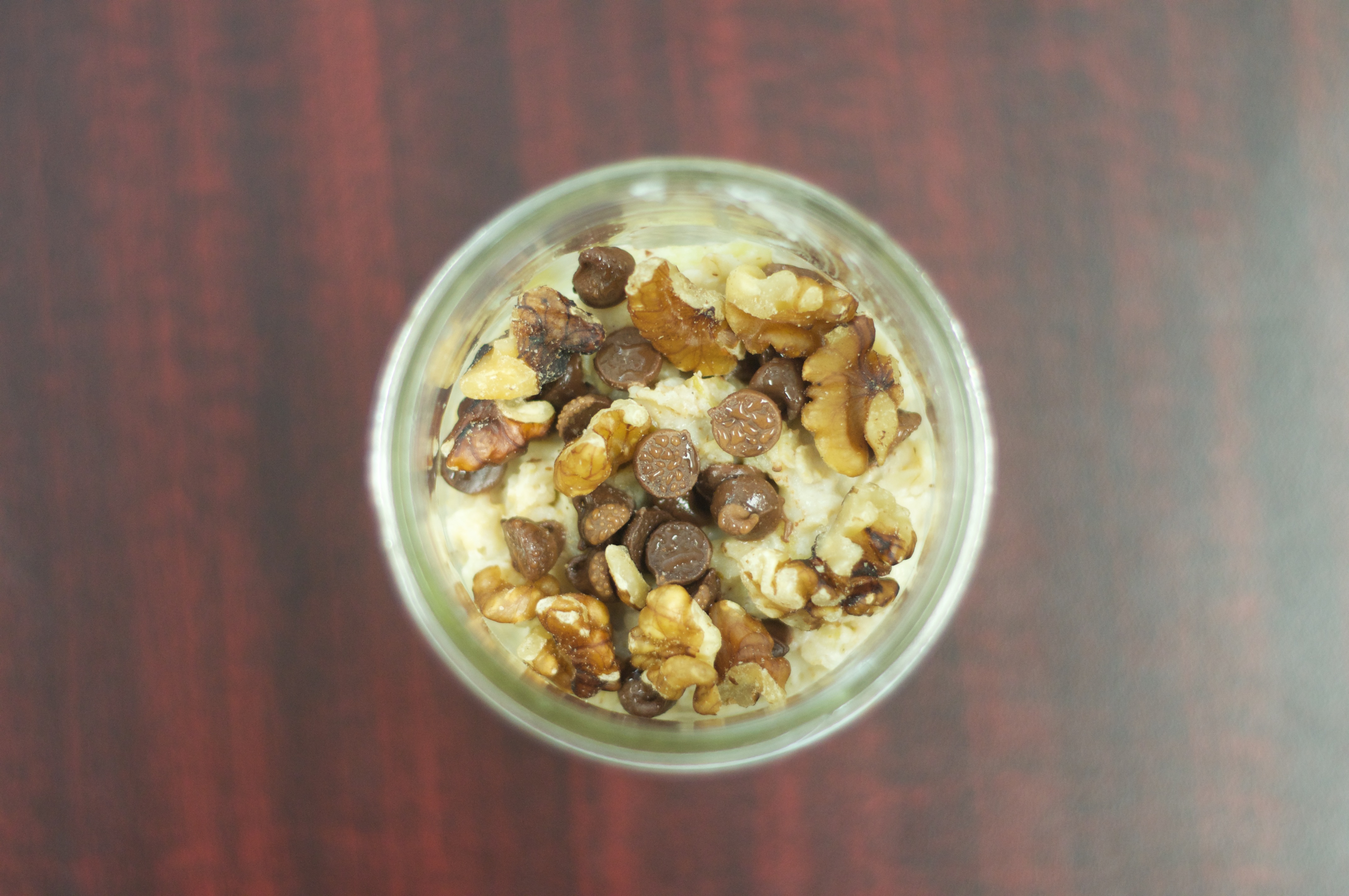 Snickers Salad Oatmeal
We would sometimes have potlucks at work.  There would be sign up sheets with different sections, including dessert, appetizers, salads and main dishes.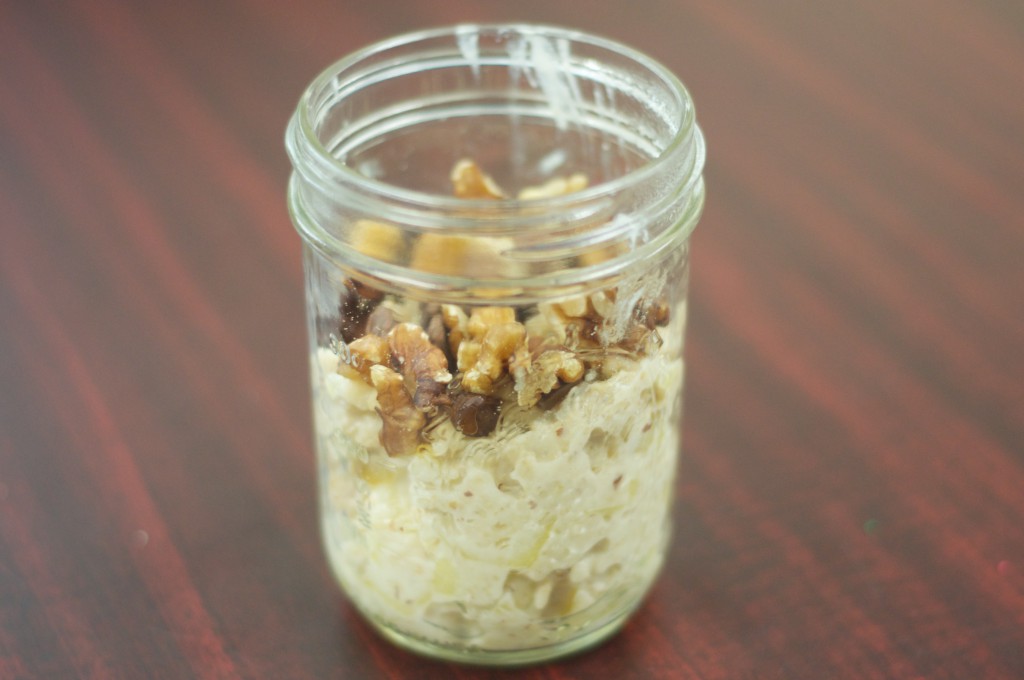 I looked at this spreadsheet one time, trying to decide what I would bring.  I noticed that one of my co workers put snickers salad under the salad category.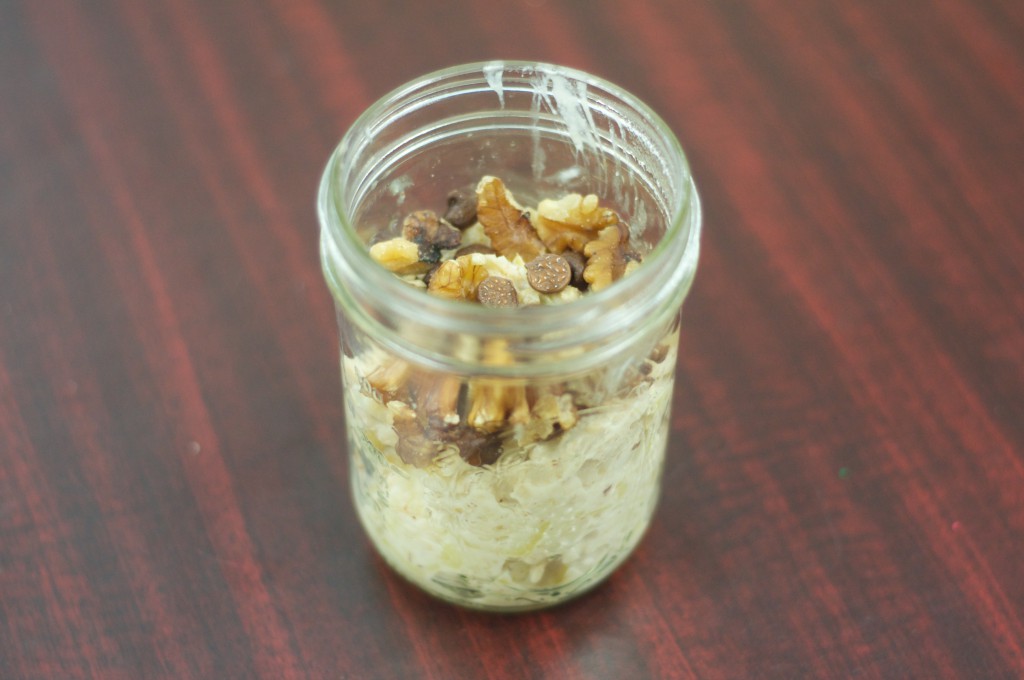 I turned to another co worker and asked what a snickers salad was.  When she explained what a snickers salad was, I found it intriguing, but thought it fit much better in the dessert section.
How can you call a dish that contains pieces of a candy bar, and no lettuce a salad?  This oatmeal has many of the flavors of a snickers salad, but with much fewer calories!
Peanuts could would probably make this oatmeal taste more similar to a snickers salad, but I only had walnuts, so that's what I used.

Snickers Salad Oatmeal
Ingredients
1 cup milk
½ cup rolled oats
½ apple
¼ teaspoon vanilla extract
¼ cup plain yogurt
2 tablespoons walnuts, divided use
1 tablespoon semi sweet chocolate chips
Instructions
In a small pot, bring milk to a boil over medium high heat. Meanwhile dice the apple, removing the core and the seeds.
Once milk has come to a boil, add the oatmeal and apples. Stir to combine. Reduce heat to medium and cook for 5 minutes.
Remove oatmeal from heat. Add vanilla extract, yogurt and 1 tablespoon walnuts and stir to combine. Top with remaining walnuts and chocolate chips.
Serve hot or place in refrigerator overnight and serve cold.
Adapted from The Oatmeal Artist