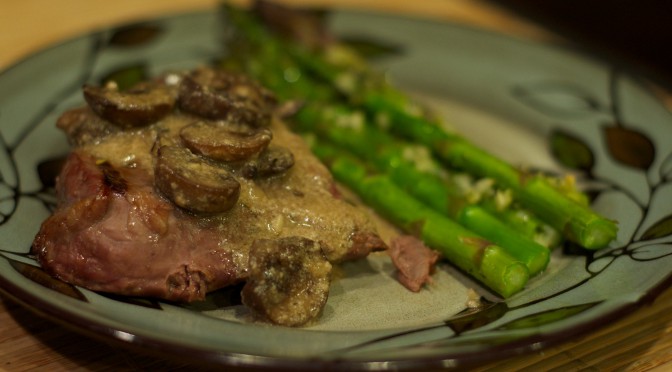 Steak with Creamy Mushroom Sauce
Some biased people (cough, Mike) try to claim that mushrooms have no nutritional value.  They even try to claim that mushrooms are not a vegetable and that they are just Fungi.  While I agree with the fact that they are Fungi, I still believe they are healthy.  Sure, it's no kale, but have you tried kale?  No, I'm not bitter, but kale is.  Sorry that joke was just too good to pass up.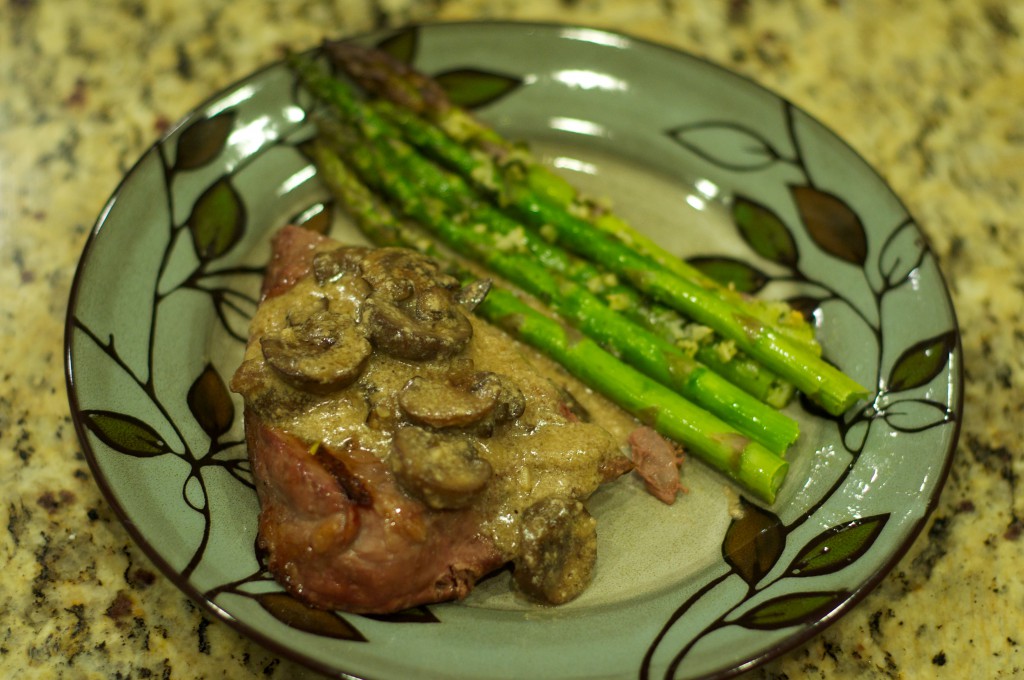 Mike was out of town and mushrooms were on sale at the grocery store, so I was finally able to enjoy this delicacy.  OK, so mushrooms aren't really a delicacy, but I so rarely get to enjoy them that they might  as well be.
Many places that serve steaks offer mushrooms as a "topping" for the steak, so it must go well with steaks, right?  I thought I would try to make my own mushroom topping for steak since I was trying to use up steak and mushrooms.  Also, how could a mushroom sauce that also includes heavy cream and garlic really be bad?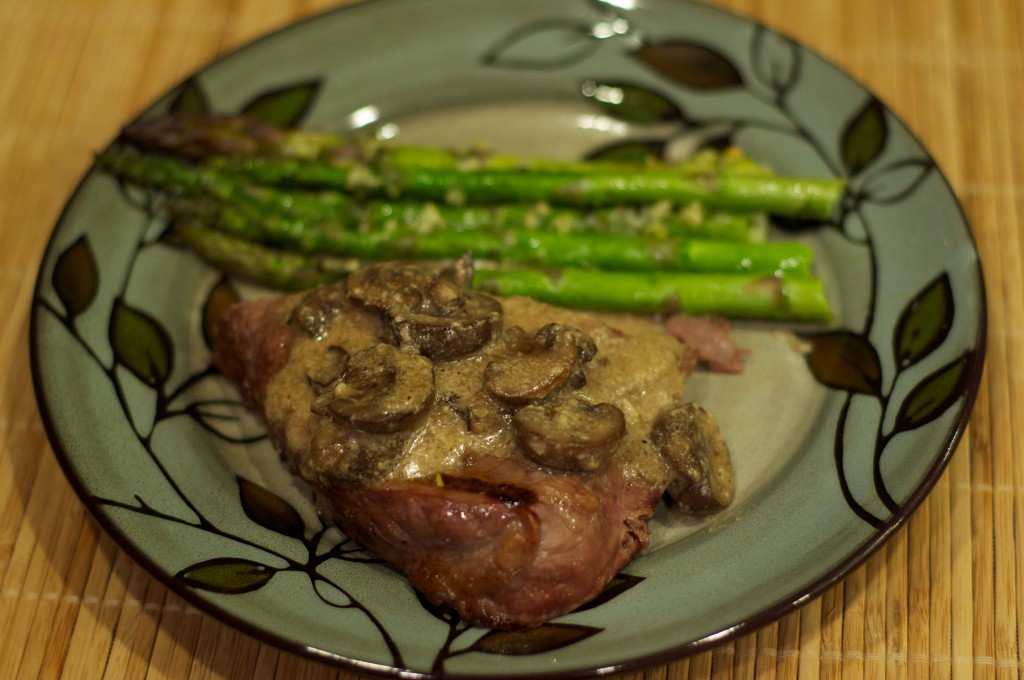 The steak was average, but the sauce was amazing, though decadent.  The sauce has heavy cream in it, of course it tastes delicious (and decadent).  Just don't eat it every day.

Steak With Creamy Mushroom Sauce
Steak with a decadent mushroom sauce. Yum!
Ingredients
For the Sauce
1 tablespoon butter
1 tablespoon diced onions
2½ garlic cloves, minced
¼ cup white wine
1 cup heavy cream
¼ teaspoon dried thyme
½ teaspoon fresh ground black pepper
1 teaspoon chicken bouillon
8 ounces sliced mushrooms
For the steak
4 (8 ounce pieces) top sirloin steak
Salt and pepper to taste
Instructions
In a medium saucepan, melt the butter over medium heat. Add the onions and garlic and sauté until tender, about 3 minutes.
Add the white wine, heavy cream, thyme, pepper, chicken bouillon, and mushrooms and bring to a simmer. Cover and simmer for another 15 minutes, stirring occasionally. Remove the cover and simmer for another 5 minutes, or until the sauce is slightly thickened.
While the sauce is cooking, rub both sides of the steak with salt and pepper. Grill the steaks for about 3 minutes on each side or until desired doneness has been reached.
Pour some sauce over each piece of steak and serve immediately.
Adapted from Daring Gourmet