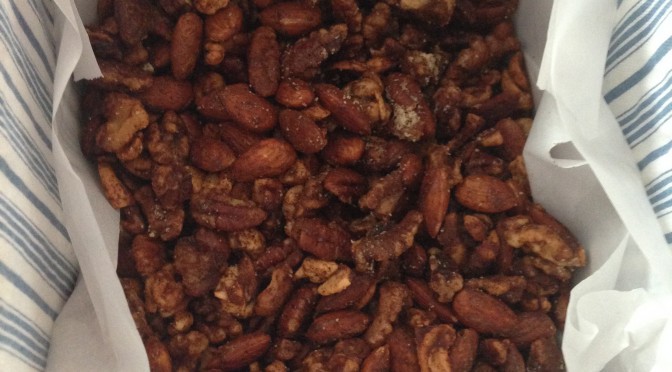 Cinnilla Nut Mix
We decided to go and visit with Kim's family for a party. They have dietary restrictions that preclude them from having much sugar, so Kim found this tasty little nut mix to make for them.
We were supposed to put it into a "fun packaging", so we found the most "fun" container that we could readily find. I actually wasn't expecting a whole lot out of a bunch of nuts, but they came out surprisingly well… Of course, I am not the best at being attentive to details on recipes, so I forgot to add in the Almond Meal and had to open the oven and add it once it was in the oven, but it got on there!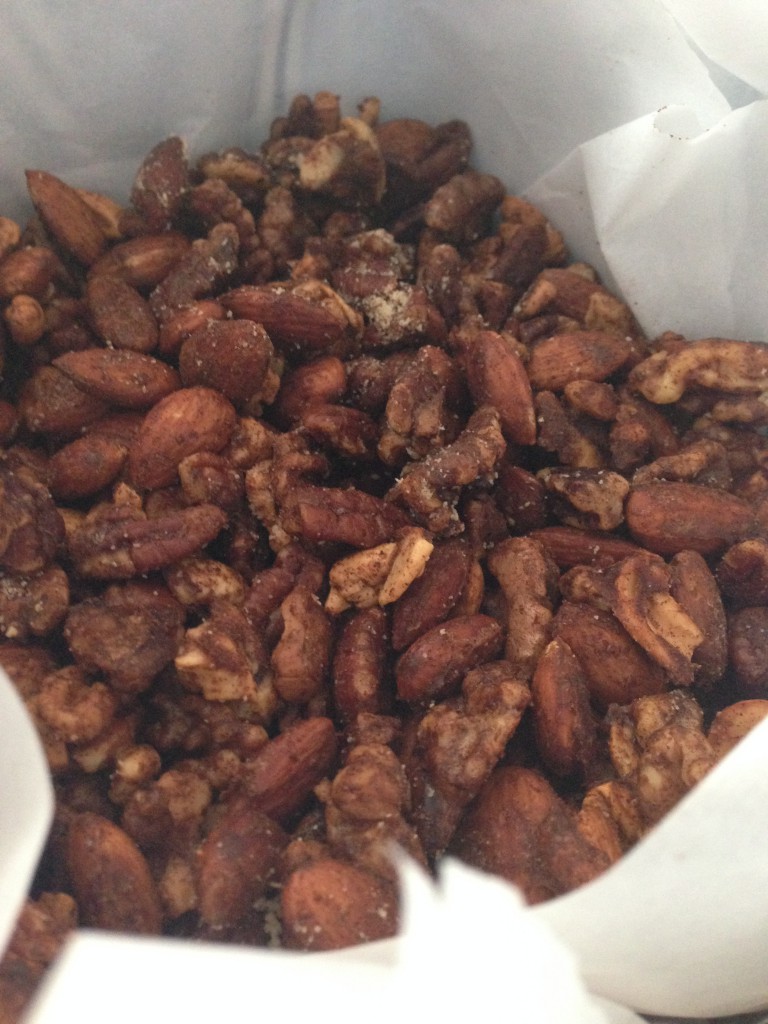 Cinnilla Nut Mix
Ingredients
1 egg white
1 tablespoon coconut oil, melted
¼ teaspoon vanilla extract
1 teaspoon ground cinnamon
2 pinches of sea salt
¼ cup pecans
¼ cup cashews
½ cup walnuts
2 tablespoons almond meal
Instructions
Preheat the oven to 275 F. Line a baking sheet with parchment paper.
In a large bowl, combine the egg white, coconut oil, vanilla extract cinnamon and sea salt. Whisk until well combined. Add the nuts and almond meal and mix well. Ensure that all the nuts are well coated with the egg mixture and almond meal.
Spread the nuts evenly on the parchment paper so that they are in a single layer. Bake until they are toasted, about 30 minutes.
Allow the nuts to cool slightly. Break them into smaller chunks and serve.
Adapted from  21 Day Sugar Detox