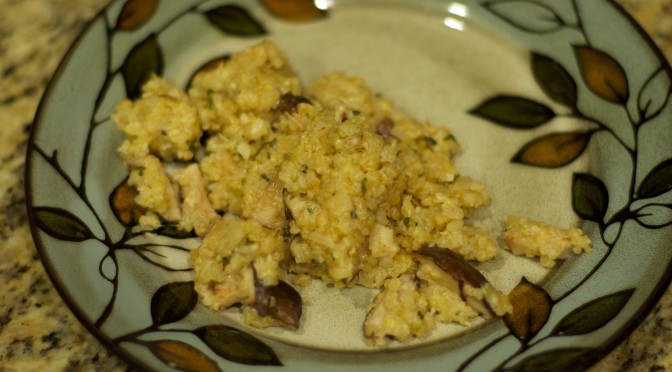 Mushroom Quinotto
I was pretty hesitant to make this, since I wasn't sure if it would be any good….  I LOVE risotto.  I love mushroom risotto, seafood risotto, "plain" risotto etc.  I've made risotto a few times before and it has come out out well sometimes.  It's a little hit or miss.
I've tried a little bit of quinoa before.  Someone had brought some in for lunch and let me try some of hers.  I wasn't a big fan of it.  She was eating it plain.  She apparently likes the "nutty" taste.  Most people I've spoken to are not big fans of quinoa.  When I tasted the plain quinoa to see if it was done, I wasn't a big fan of it either.
I had bought some mushrooms on sale that needed to be cooked, so I bought some quinoa from the grocery store.  I figured that since I was only making a cup and a half of this grain, it wouldn't be too bad if I didn't like it.  A cup and a half doesn't sound like much.  I had forgotten how much 2 cups of rice makes.  The quinotto barely fit in my saucepan!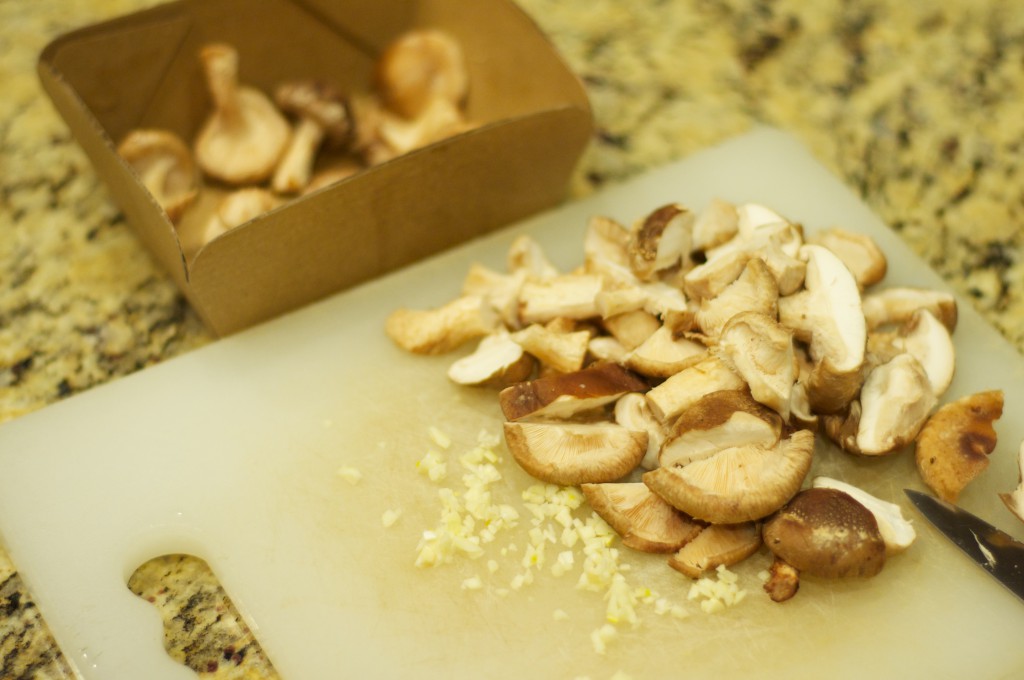 The package said that I didn't have to wash the quinoa, but I had heard that quinoa should be thoroughly washed, so I tried to rinsed it anyway.  Quinoa are pretty small, and it was pretty hard to drain the the water from the quinoa.  Next time I will only wash the Quinoa if the package states that I must.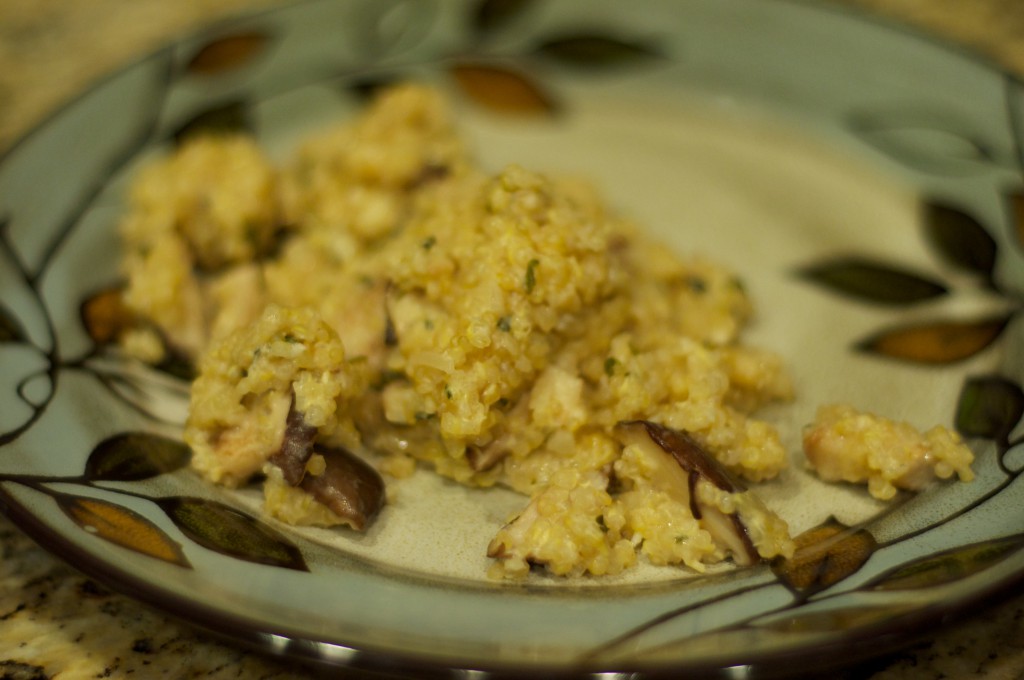 This quinotto was AMAZING!  I kept eating more as I was putting it away for lunch.  The Parmesan cheese definitely makes the dish.  At first I thought it was a little bland, but once I added the Parmesan cheese to it, it was amazing.  Granted this dish isn't exactly healthy.  Still, a "regular" risotto with arborio rice generally includes a good amount of heavy cream and Parmesan cheese anyway.  At least this dish uses quinoa instead of arborio rice!

Mushroom Quinotto
A healthier alternative to traditional risotto.
Ingredients
1 cup quinoa
2 cups water (or amount specified on package)
1 tablespoon olive oil
2 tablespoons butter
1 small onion, chopped
8 ounces mushrooms, sliced
3 garlic cloves, minced
½ cup white wine
½ cup half and half
Ground nutmeg, to taste
Pepper, to taste
½ cup grated Parmesan cheese
4 tablespoons finely chopped parsley
Instructions
Rinse the quinoa and cook according to the instructions on the package, until it is almost cooked all the way through.
Meanwhile, in a large saucepan, heat the olive oil and butter over low heat. Once the butter has melted, add the onions and mushrooms and saute until soft, about 5 minutes.
Add the garlic and saute until fragrant, about 30 seconds. Add the wine and half and half and bring the mixture to a boil over high heat. Add nutmeg and pepper, to taste.
Add the cooked quinoa to the saucepan and stir to combine. Lower the heat and continue to cook until the mixture has thickened, about 2 minutes.
Add the Parmesan cheese and parsley and stir to combine.
Serve immediately.
Adapted from Ceviche by Martin Morales