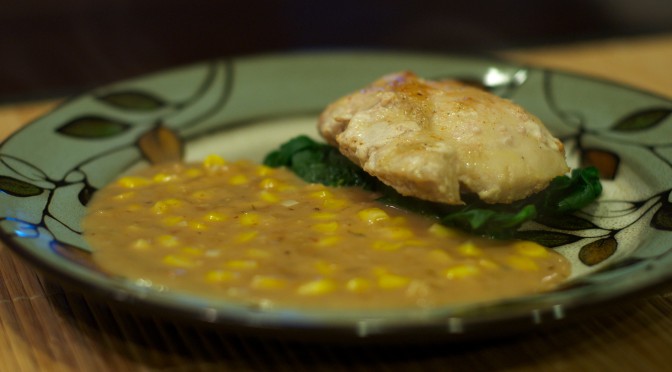 Chicken in a Light Balsamic Cream Sauce
I was looking for ways to use up half and half.  For some reason, whenever I need to purchase half and half, I am only able to find quart sized containers.  When I'm just looking for milk and check out the half and half section anyway, I am able to find smaller sizes.  I decided to try making a chicken dish that would use half and half in the sauce.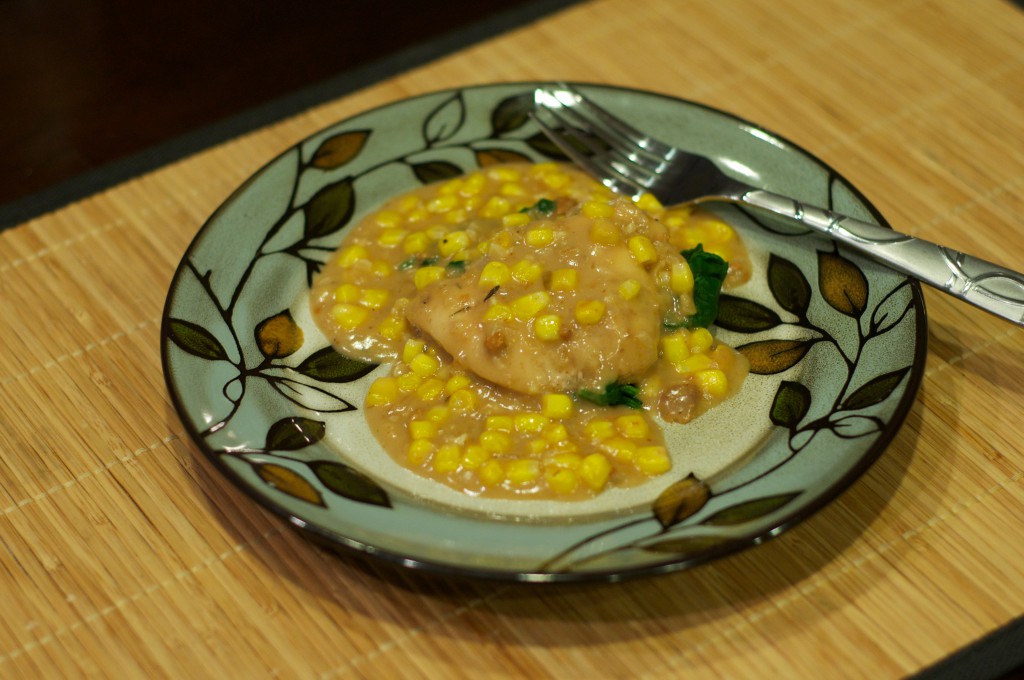 Although this dish does not necessarily photograph well, due to the corn kernels, don't let that fool you.  This sauce is delicious.  A different vegetable could be substituted here instead of the corn.  Mushrooms, chopped asparagus etc.  I only used corn since I had some in the freezer.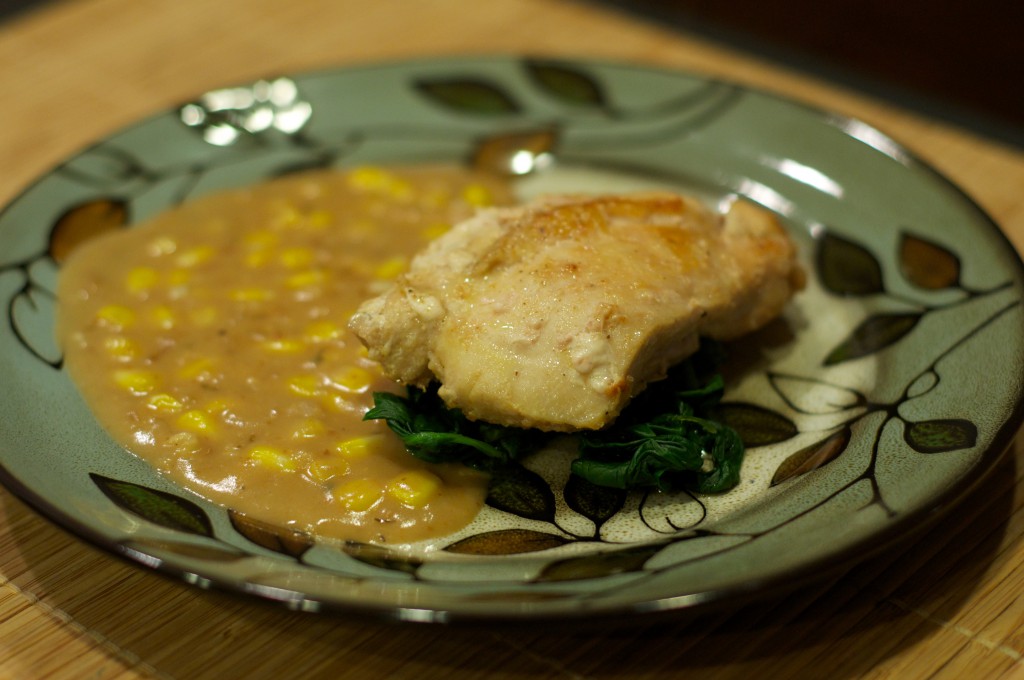 The sauce is lighter than other cream sauce recipes because it uses half and half instead of heavy cream.  Additionally, the balsamic vinegar adds a different dimension to the dish by making it slightly tangy.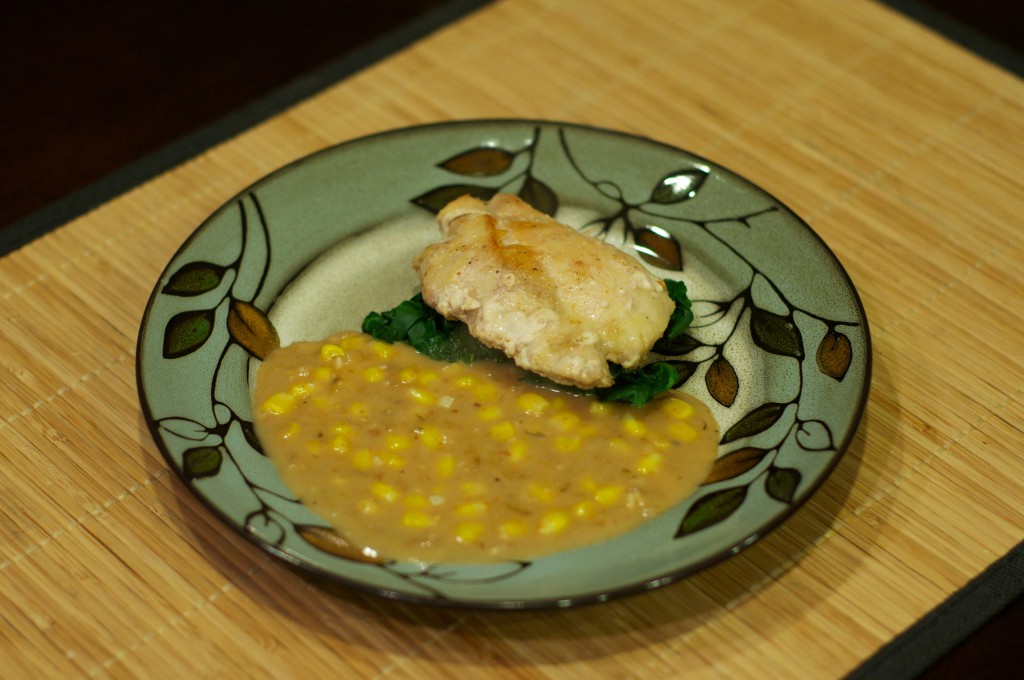 Although I used boneless skinless chicken thighs, chicken breasts could be used instead.  The chicken should still be cut in half.  This chicken has plenty of sauce.  It can be served over pasta, if desired, or just enjoy constantly dipping the chicken in the sauce.  It's that good.

Chicken in a Light Balsamic Cream Sauce
Ingredients
2 tablespoons olive oil
2 large pieces of boneless, skinless chicken thighs, cut in half so that they are roughly the same size (4 pieces total)
Salt and pepper, to taste
2 tablespoons butter
1 cup frozen corn kernels
1 small onion, chopped
3 garlic cloves, minced
¼ teaspoon dried thyme
2 tablespoons all purpose flour
1½ cups chicken broth
1 tablespoon balsamic vinegar
3 tablespoons half and half
Instructions
Heat olive oil in a large skillet, over medium-high heat. Season chicken with salt and pepper, to taste and place chicken in skillet. Cook chicken for about 5 minutes per side, or until it has reached an internal temperature of 165 F. Place cooked chicken on a plate and set aside.
Melt the butter in the same skillet, over medium heat. Add the onion and corn and cook until onions are translucent, about 5 minutes. Add the garlic and thyme and sauté for another 30 seconds.
Sprinkle in the flour, stirring constantly. Cook for another minute. Slowly whisk in chicken broth, balsamic vinegar and half and half.
Raise the heat to medium-high and simmer until the sauce starts to thicken. Reduce heat to low, add the chicken back to the pan and cook for another 3 minutes.
Serve immediately over cooked spinach, pasta or your favorite side.
Adapted from Center Cut Cook