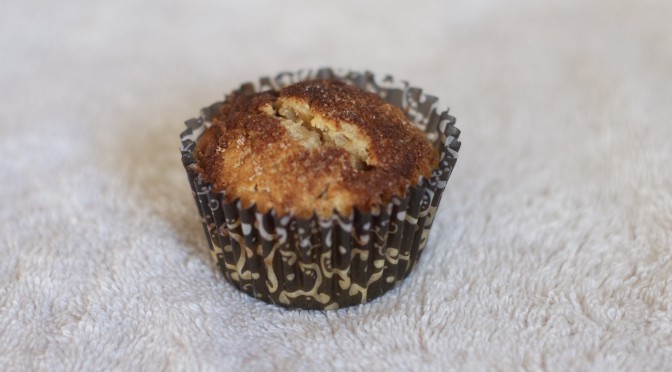 Peach Oatmeal Muffins
I had some white peaches in the freezer from when our white peach tree was in season, and I had more white peaches than I could eat. I figured that I would just use them for smoothies. Instead I decided to make peach oatmeal muffins.  I think these muffins would have turned out a little better if I had used fresh peaches, but these muffins truly are amazing.  The peach sections of the muffins are a little "soggy", but I really don't mind.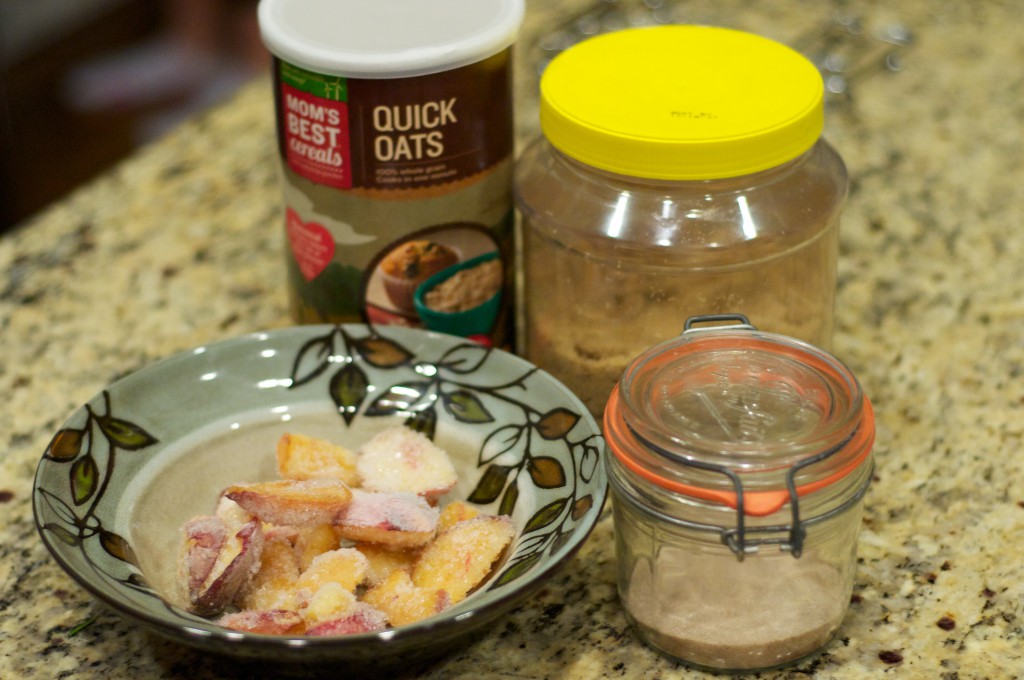 While I can't really call these muffins healthy, they do have oatmeal in them, which makes them slightly healthy, though, right?  It's also a great way to get rid of sour cream.  Mike hates sour cream, so whenever I buy some for a recipe, I have to work really hard to find recipes which use them.  For some reason, Mike loves these muffins even though they have sour cream in them.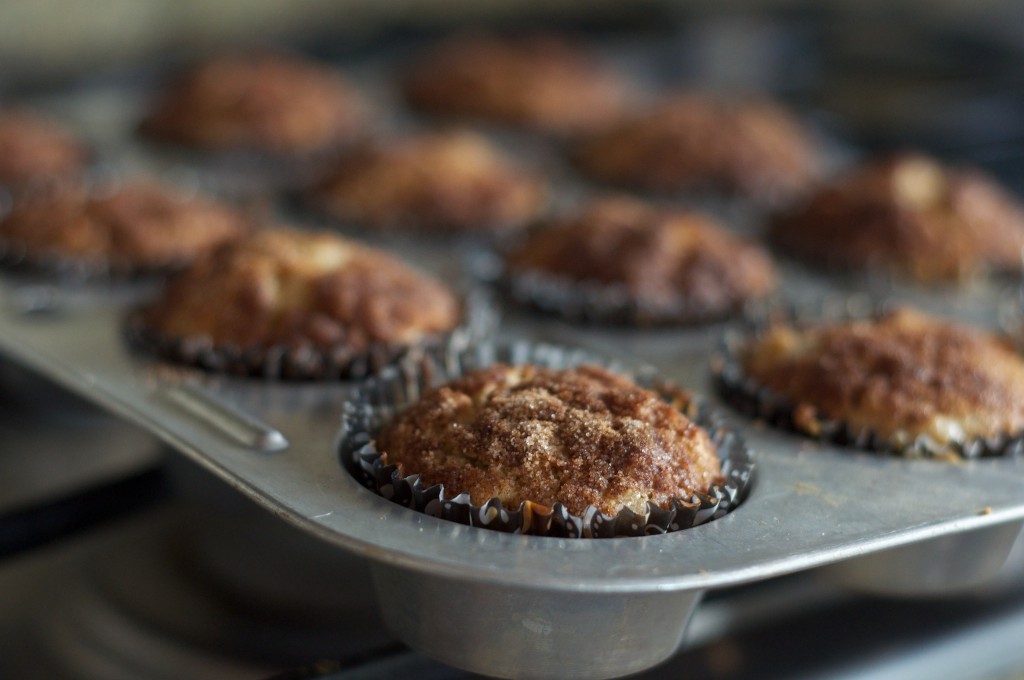 These muffins aren't super sweet like other muffins.  They contain just the right amount of sweetness to be delicious.  Be careful when you make these muffins, it's hard to eat just three, I mean one.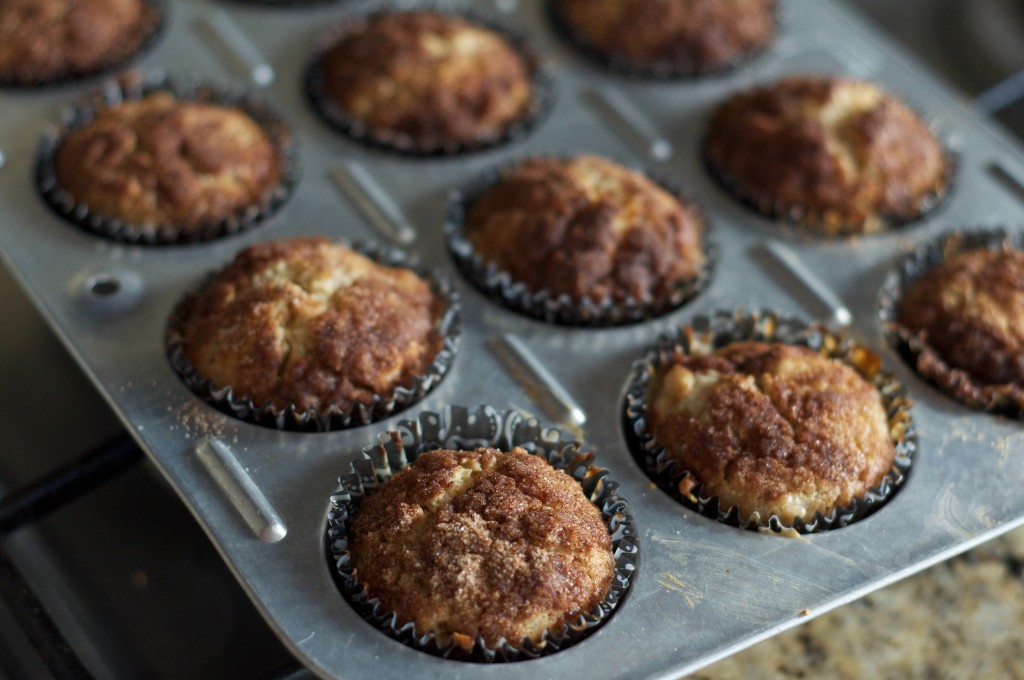 Peach Oatmeal Muffins
Ingredients
For the cinnamon sugar*:
¼ cup sugar
1 tablespoon cinnamon
For the muffin:
1 cup all purpose flour
1 cup rolled oats
½ cup brown sugar
2 teaspoons baking powder
½ teaspoon salt
½ cup (1 stick), unsalted butter, softened
1 cup sour cream
1 egg, beaten
1 cup chopped peaches
Instructions
Preheat oven to 400 F. Line a muffin tin with muffin liners.
In a small bowl, combine the cinnamon and sugar and mix until well combined.
In a large bowl, combine the flour, oats, brown sugar, baking powder and salt. In a separate large bowl, combine the butter, sour cream and egg. Whisk together until well combined. Pour wet mixture into the bowl with the dry mixture and mix until well combined. Add the peaches and gently stir until peaches are mixed in the batter.
Ladle the batter evenly into the muffin liners and fill them until they are about ⅔ full. Sprinkle the cinnamon sugar mixture over the muffin cups. Bake in the oven for about 16-18 minutes, or until a toothpick inserted into the center of a muffin comes out clean.
Allow to cool slightly. Serve warm.
Notes
* This makes more than enough cinnamon sugar for this recipe. Save the rest in an airtight container.
Adapted from  Damn Delicious