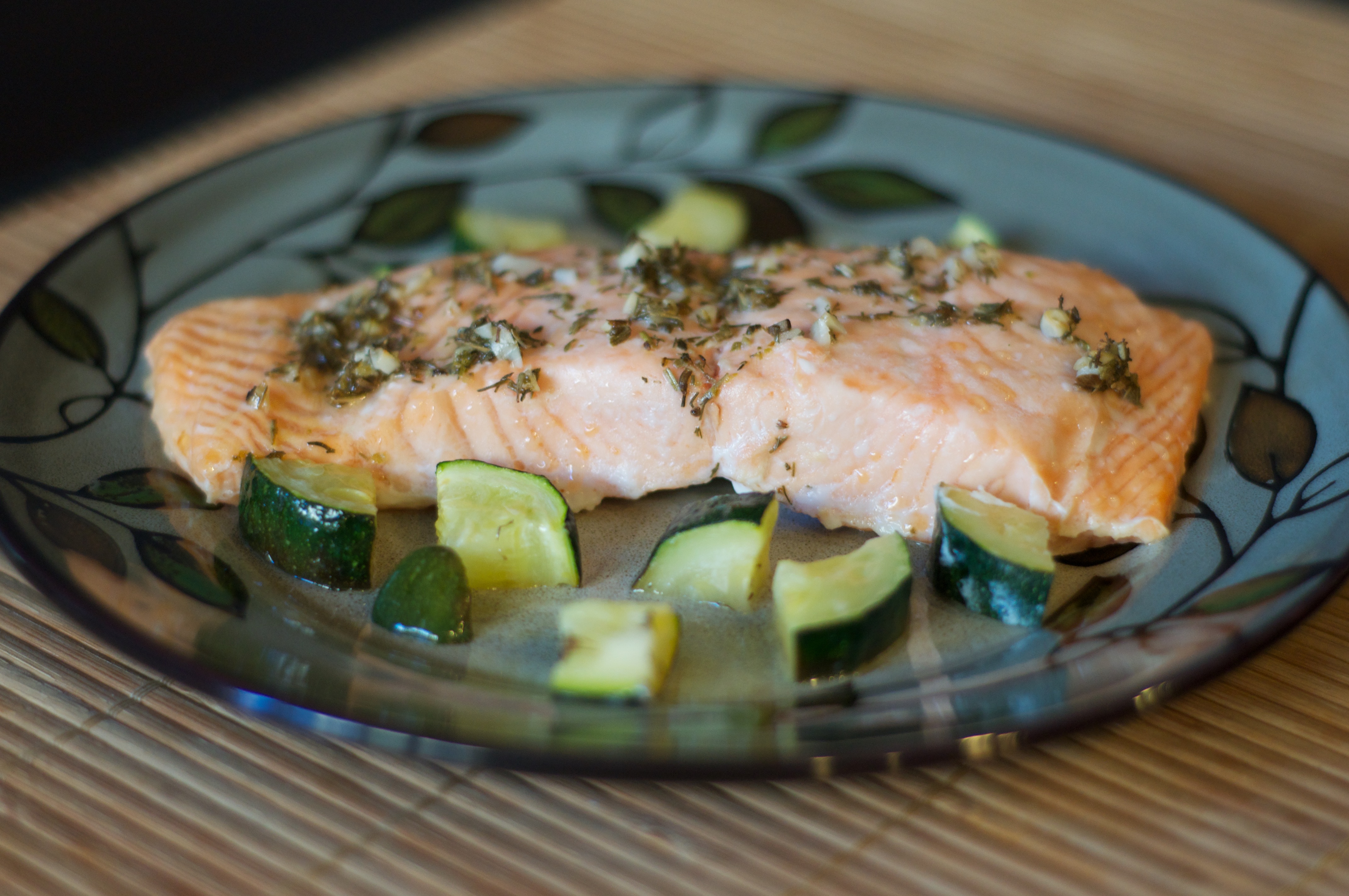 Lemon Salmon with Zucchini
Salmon is a great part of a healthy diet since it has lot of Omega-3s in it.  I love salmon in general, but I like to try different recipes for variety.  I also love cooking salmon in the oven since it comes out firm, juicy and tender.  It usually comes out dry and overcooked whenever I cook it on the stove.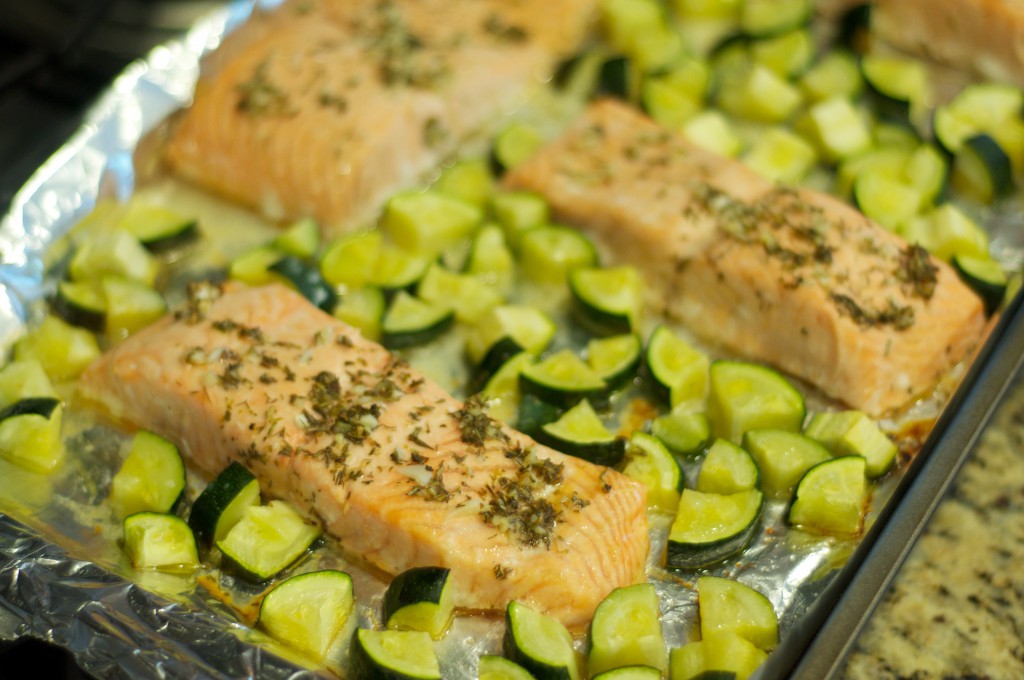 This salmon is topped with herbs and lemon juice, making it quite flavorful and delicious.  This dish is quick and easy to make, since there is no need to marinate the salmon.  Just chop the zucchini, mix the sauce, pour it over the salmon and place it in the oven.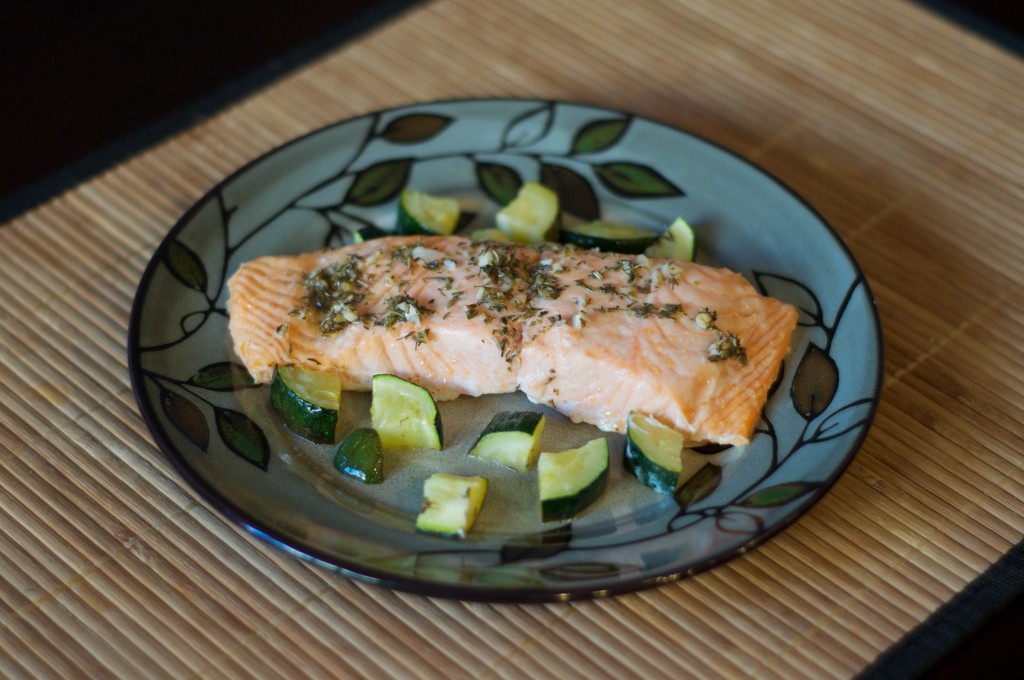 The best part about this recipe is that the vegetables are cooked at the same time as the salmon.  There's no need to make another pot dirty in order to make the vegetables to accompany the meal.

Lemon Salmon with Zucchini
Ingredients
2 tablespoons lemon juice
2 cloves garlic, minced
½ teaspoon dried dill
½ teaspoon dried oregano
¼ teaspoon dired thyme
¼ teaspoon dried rosemary
4 (6 ounce) salmon fillets
2 zucchini, chopped
2 tablespoons olive oil
Salt and pepper to taste
Instructions
Preheat oven to 400 F. Line a baking sheet with foil.
In a small bowl, combine the garlic, dill, oregano, thyme, and rosemary. Mix until well combined. Place the salmon on the baking sheet.
Toss the zucchini in the olive oil and place on the baking sheet in a single layer, around the salmon. Pour the lemon juice mixture evenly over each piece of salmon.
Place in the oven and cook until the fish flakes easily with a fork, about 12-15 minutes.
Serve immediately.
Adapted from  Damn Delicious