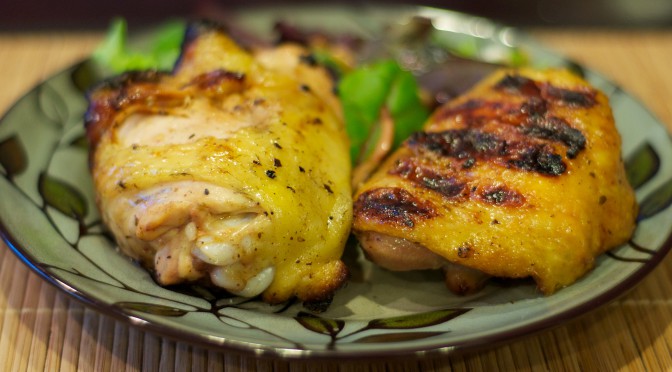 Better Than El Pollo Loco Chicken
Kim and I have always really enjoyed El Pollo Loco.  This chicken doesn't taste the same as the chicken from the El Pollo Loco down the street, but it's still really good chicken.  Kim has always found it interesting that chicken from certain El Pollo Loco locations taste better than chicken from other El Pollo Loco restaurants.
Here are the raw chickens sitting on the warmed BBQ.
One key part of this recipe is that the chicken is basted with the marinade while it is cooking.  Do not leave this part out.  Mike once made this chicken and forgot about the marinade, and it was on the more bland/tasteless side.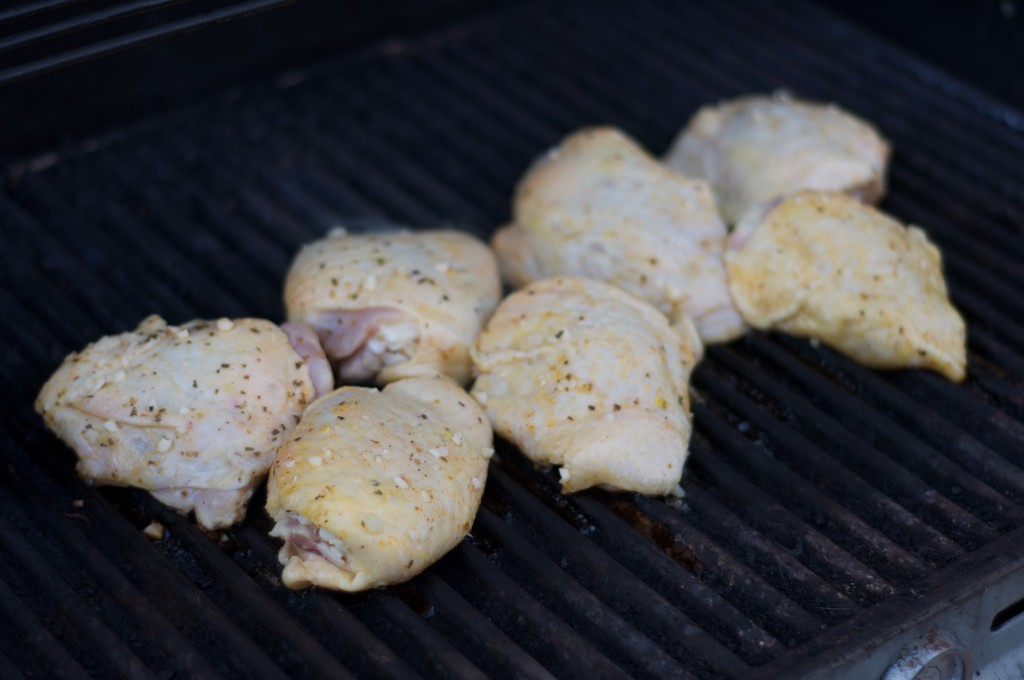 We basted the chicken every time it was flipped, which turned out to the perfect amount.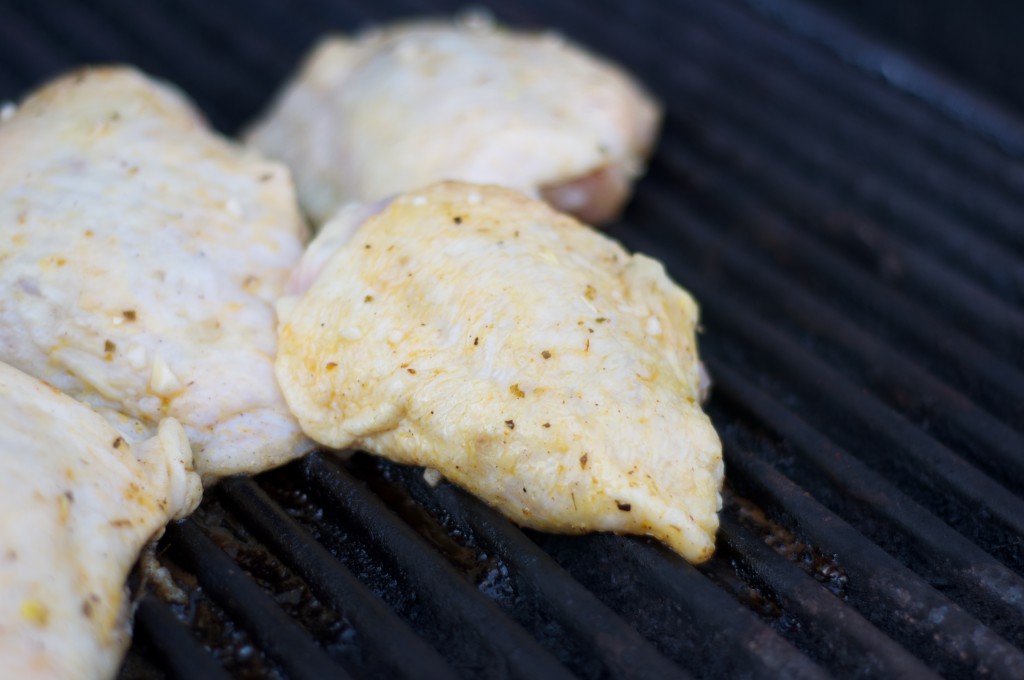 Here is what the chicken looked like after the initial flipping. The BBQ just has a way of making the chicken look soo yummy.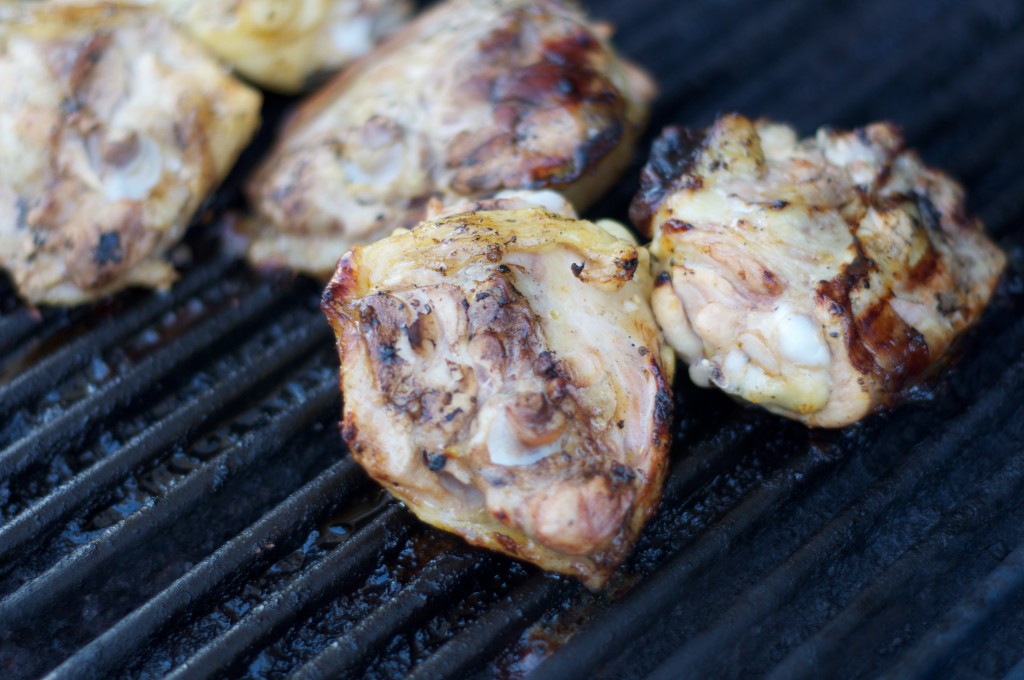 I am trying to teach Kim how to use my Nikon camera, so she can help take pictures… She took this one of me flipping the chicken!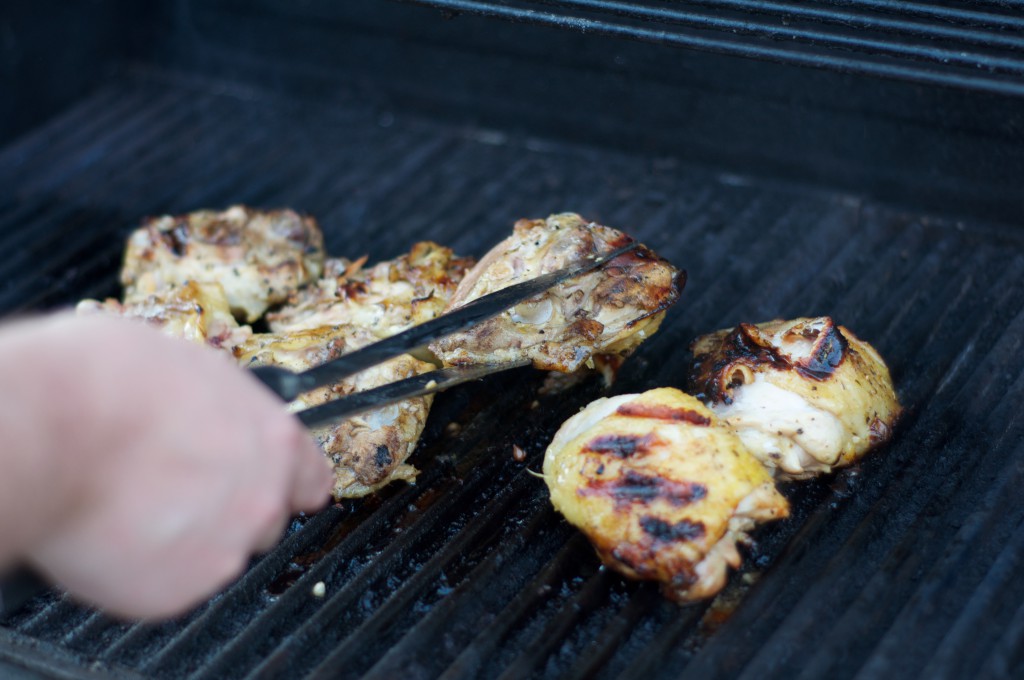 Now the chicken has been cooked on both sides, this picture is skin side up and is about to receive its final flipping.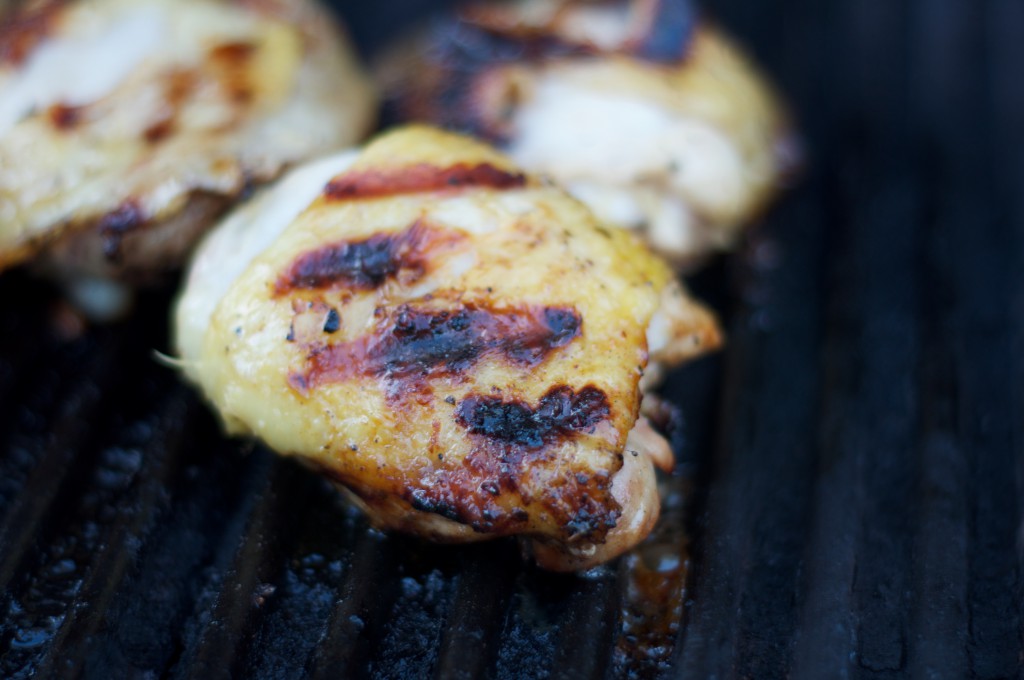 Here is the beautiful final product.  Yellow food coloring could be used to give the chicken that vibrant yellow color  that is present in chicken from El Pollo Loco restaurants.  We didn't use food coloring, so our chicken was a little lighter in color, but it still tasted delicious!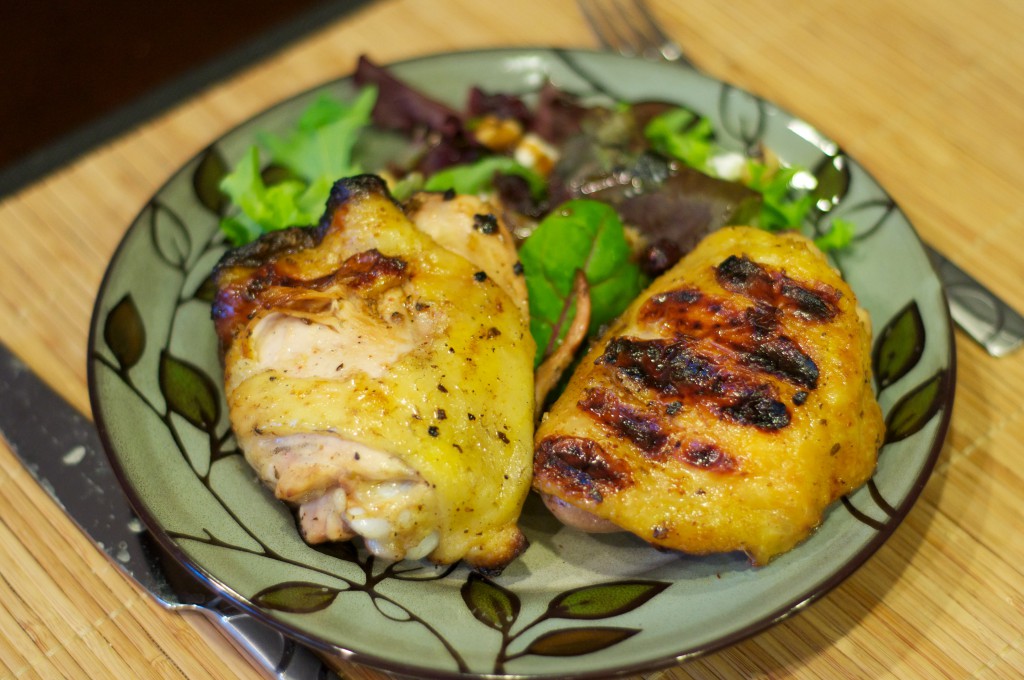 Although this chicken doesn't taste exactly like El Pollo Loco chicken, we think it taste better, hence the name.

Better Than El Pollo Loco Chicken
Ingredients
6 ounces pineapple juice
2 tablespoons lime juice
1 tablespoon white vinegar
1 tablespoon oil
2 cloves garlic, minced
1 teaspoon salt
1 teaspoon freshly ground pepper
2½ pounds bone-in, skin-on, chicken thighs
Instructions
In a medium sized bowl (I used my glass 1 cup Pyrex), combine pineapple juice, lime juice, vinegar, oil, garlic, salt and pepper. Mix until all ingredients are well combined. Reserve ¼ cup of the marinade in a small container.
Place chicken in a zip top plastic bag. Pour remaining marinade over the chicken and close the top. Massage the bag so that the chicken is well coated in the marinade. Place chicken and reserved marinade int he refrigerator. Allow chicken to marinate overnight, or more, flipping the bag over periodically so that chicken is well marinated.
When ready to grill, remove chicken from marinade and discard the marinade that was in the bag with the chicken. Grill the chicken until it is cooked through, about 25 minutes. Every 6 minutes or so, baste the chicken with the reserved marinade (which never touched the raw chicken).
Serve hot
Adapted from Shockingly Delicious