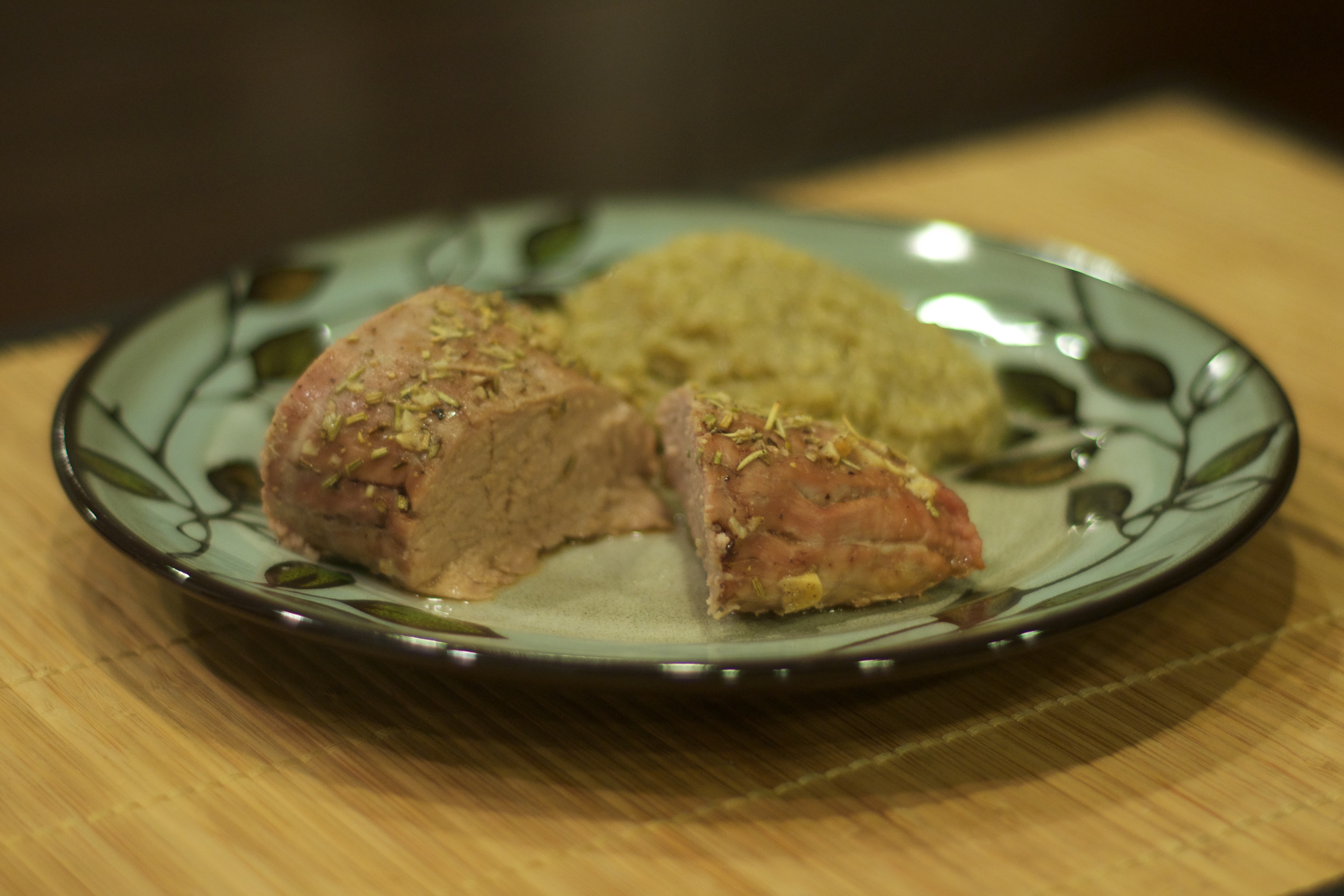 Roast Pork Loin with Rosemary and Garlic
Mike has never been a fan of pork.  I'm not quite sure why.  I personally think it's because pork is hard to cook.  It is often tough because it is overcooked.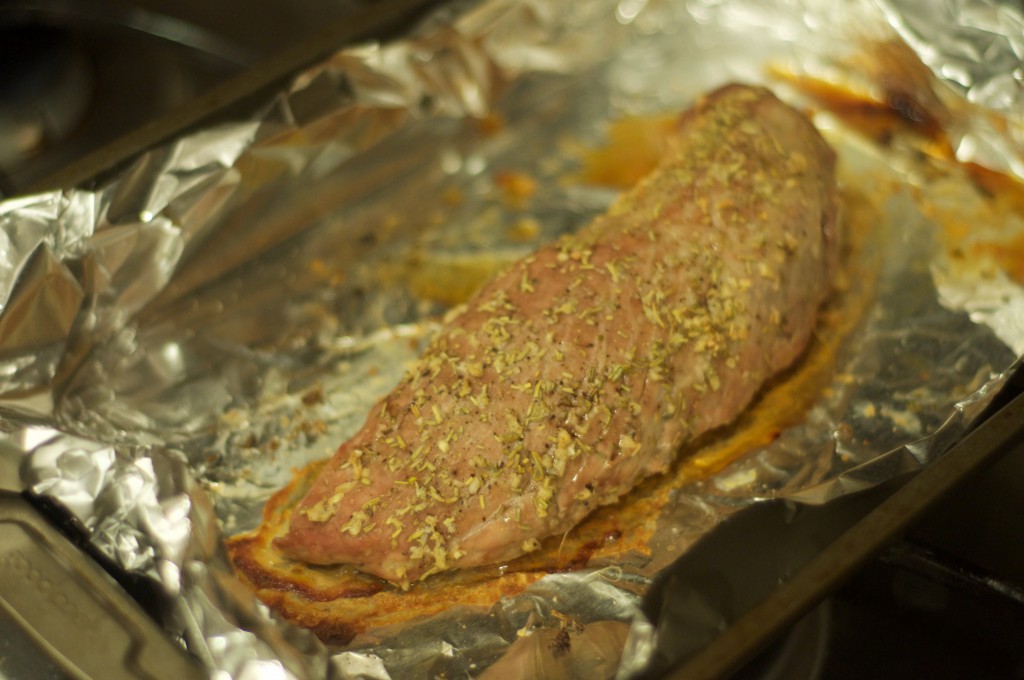 As a result, I don't make pork very often.  I used to find it quite difficult to cook pork too.  I would often overcook the pork, making it tough, dry, and bland.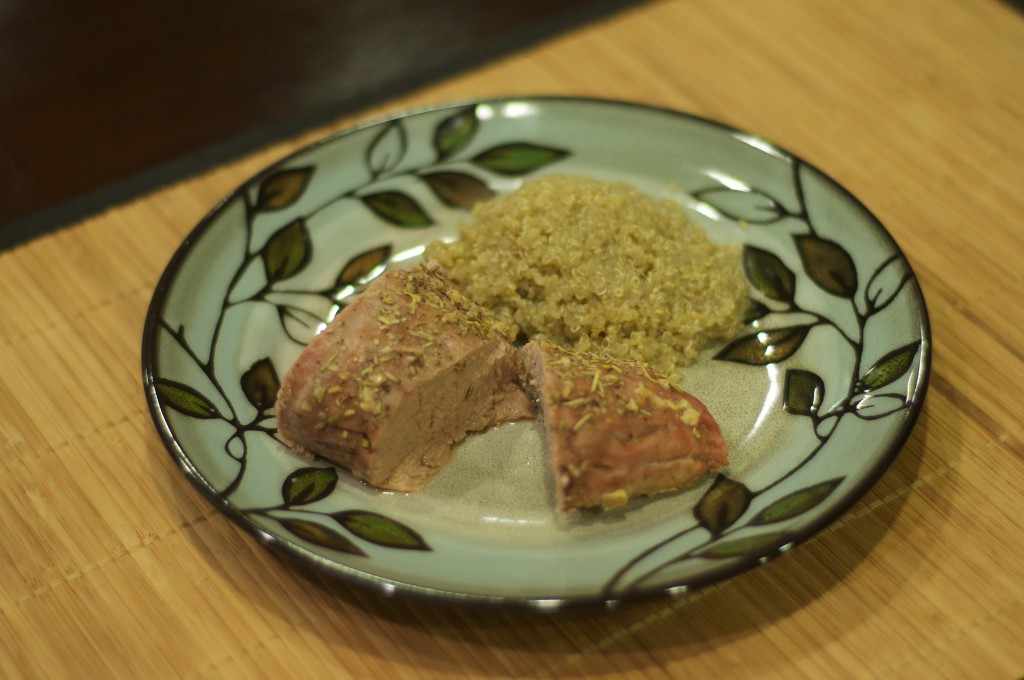 For a while, I gave up on trying to make pork.  Later, I learned how to cook smaller pieces of pork, such as in stir frys.  It was much easier to know when the pork was cooked, but not overcooked.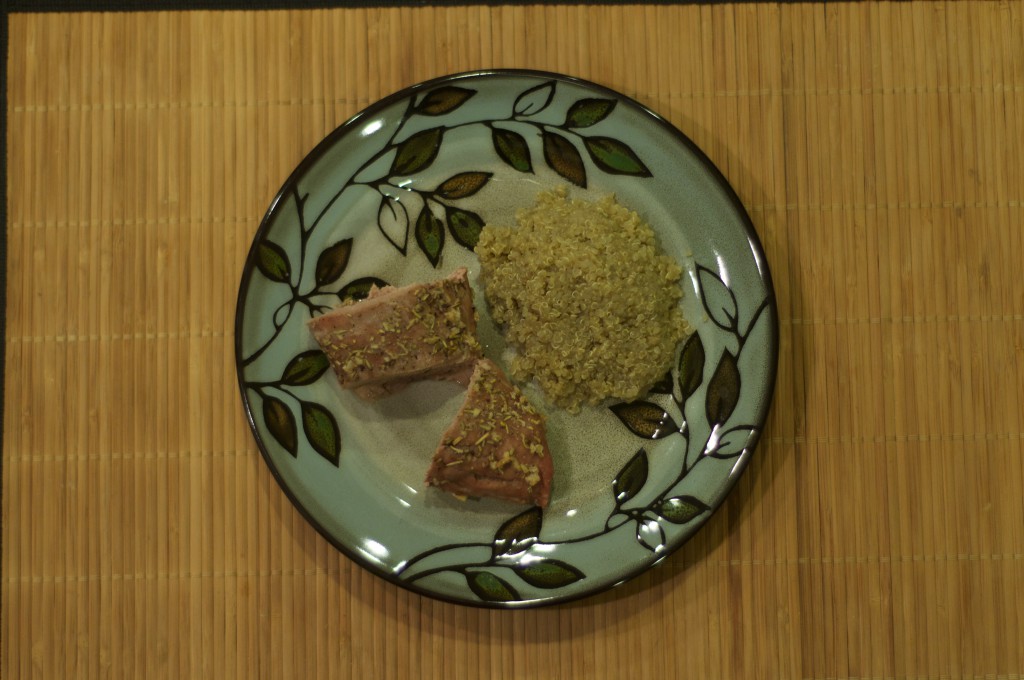 I now know an easy way to cook pork loin without being worried about overcooking, or undercooking it.  The pork comes out juicy, tender and delicious.
Roast Pork Loin with Rosemary and Garlic
Ingredients
4 garlic cloves, minced
2 teaspoons dried rosemary
1½ teaspoons coarse salt
½ teaspoon black pepper
1 (2½ pound) boneless pork loin roast
Instructions
Move an oven rack to the bottom third of the oven. Preheat oven to 500 F. Line a 9 x 13 inch pan with aluminum foil.
Allow pork to come up to room temperature. Meanwhile, in a small bowl, combine the garlic, rosemary, salt and pepper. Rub the garlic mixture all over the pork. Place pork in the center of the baking pan.
Place pork in the oven rack that is in the bottom third of the oven. Roast for 13 minutes and 15 seconds (see notes). Turn the oven OFF. DO NOT open the oven door for 45 minutes to an hour (after turning off the oven). After about an hour, remove the pork from the oven, loosely tent with foil and allow the pork to rest for 10 minutes.
Slice the pork and serve hot.
Notes
This assumes that your oven temperature accurately reaches the specified temperature and that it retains heat well.

Roast the pork for EXACTLY 5½ minutes per pound. The recipe was written for a 2½ pound pork. If your pork loin is larger or smaller, adjust the cooking time accordingly.

The roast should have reached an internal temperature of 145 F after it has rested. According to the FDA, fresh pork should be cooked to 145 F, with a 3 minute rest time.
Adapted from food.com and epicurious.com