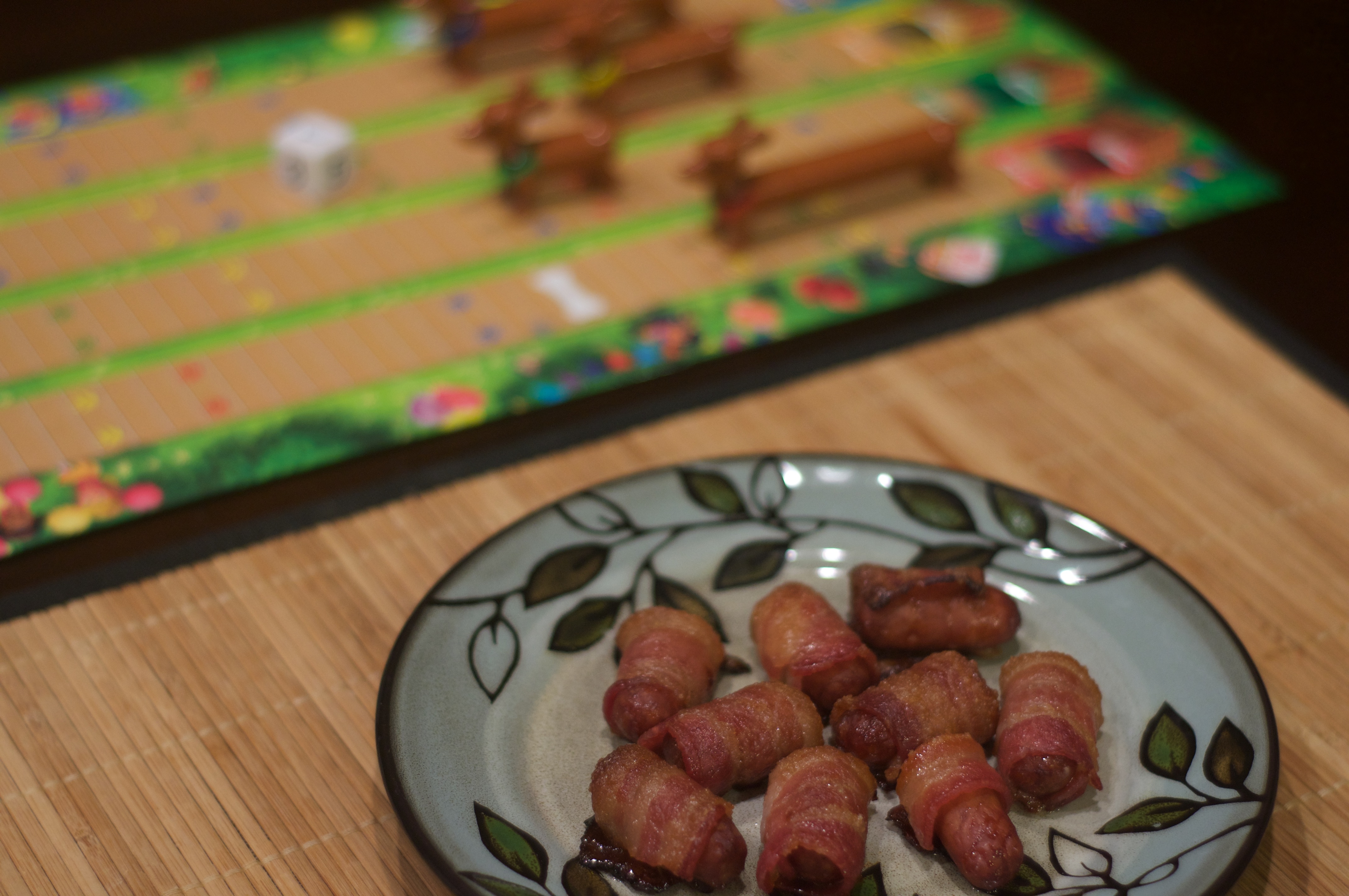 Bacon Wrapped Smokies
Cocktail sausages in BBQ sauce are so delicious.  The combination of sweet and savory just goes so well together.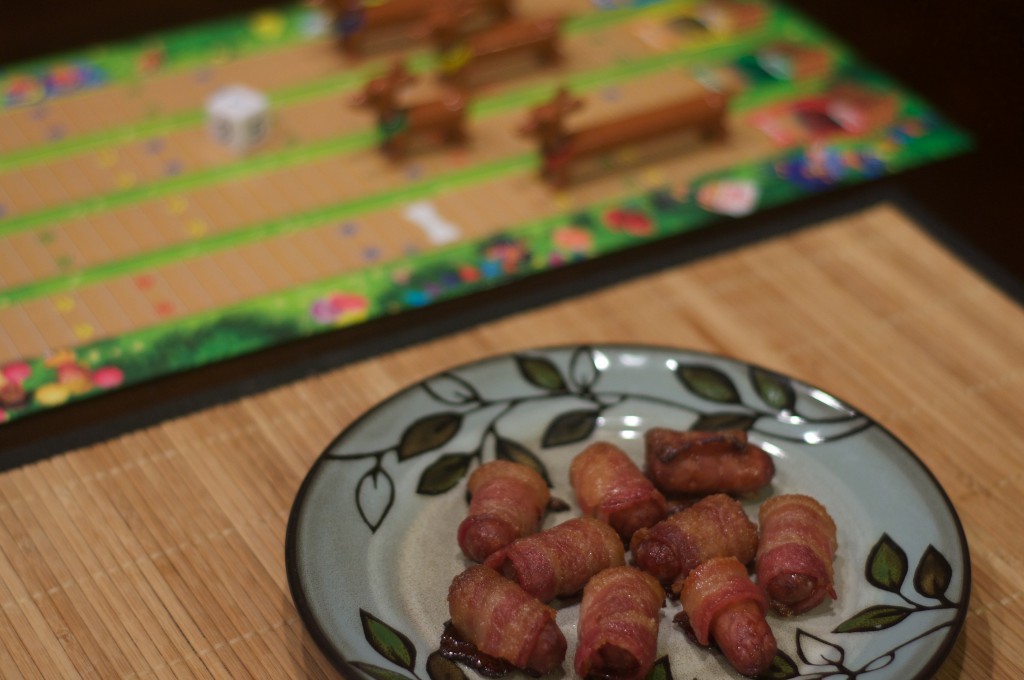 Why not take cocktail sausages to the next level by wrapping them in bacon?  After all, bacon makes everything better, right?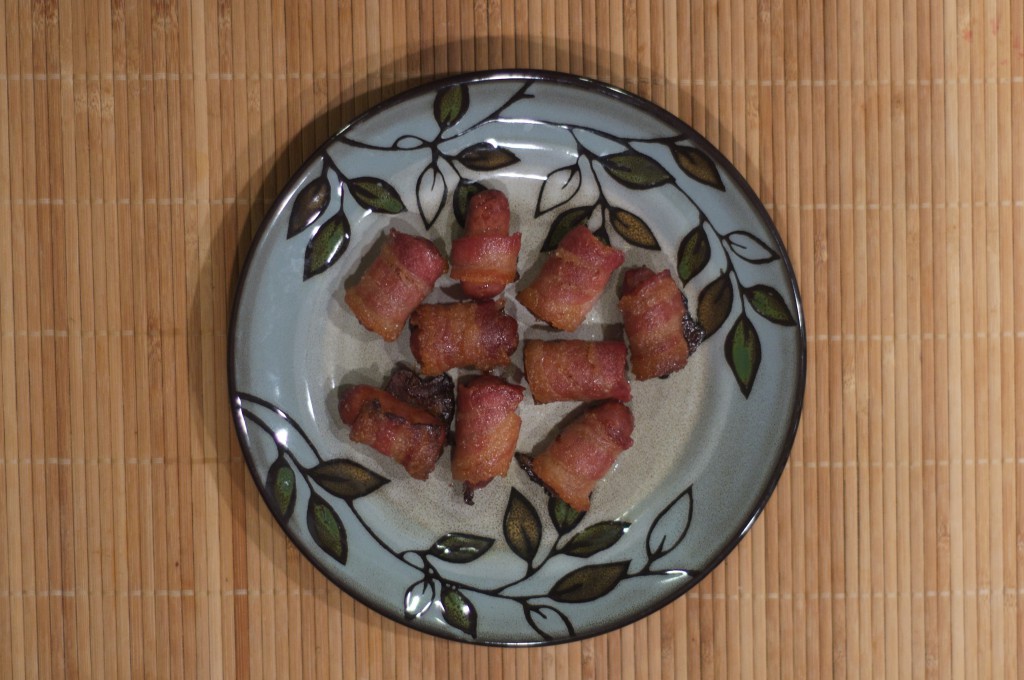 Make sure to place these sausages seam side down on the baking sheet.  Otherwise, they may come apart when baked.  Don't worry, they're still delicious, they just don't look as nice as some of the other ones.  That's OK, you can just eat these instead of serving them to guests.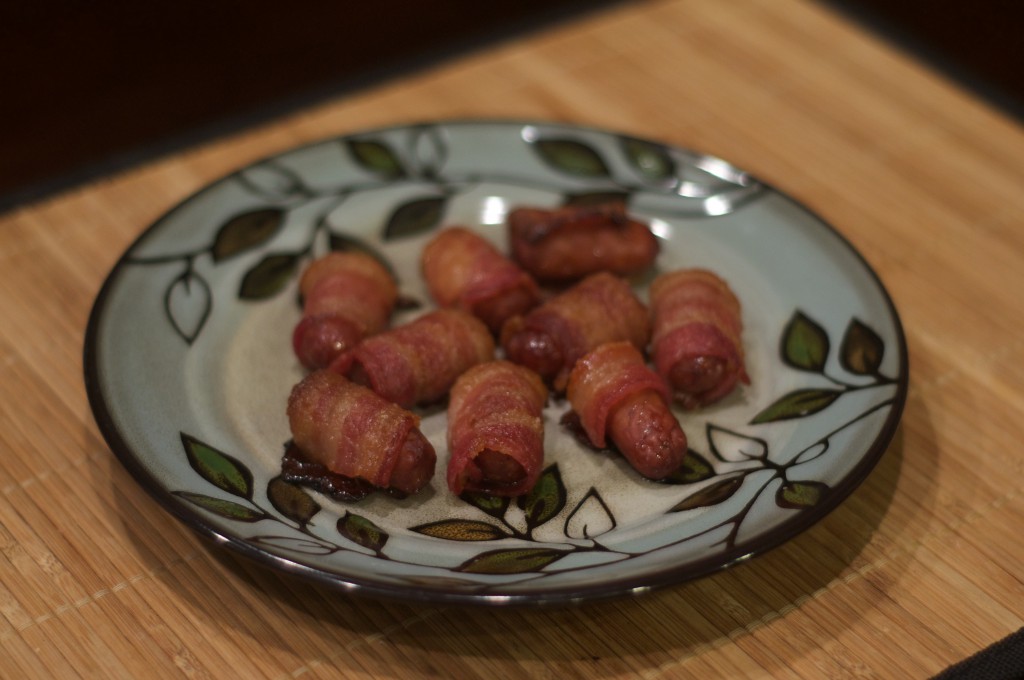 True, these cocktail sausages aren't very healthy.  Be careful not to eat too many of these, because they are just that good.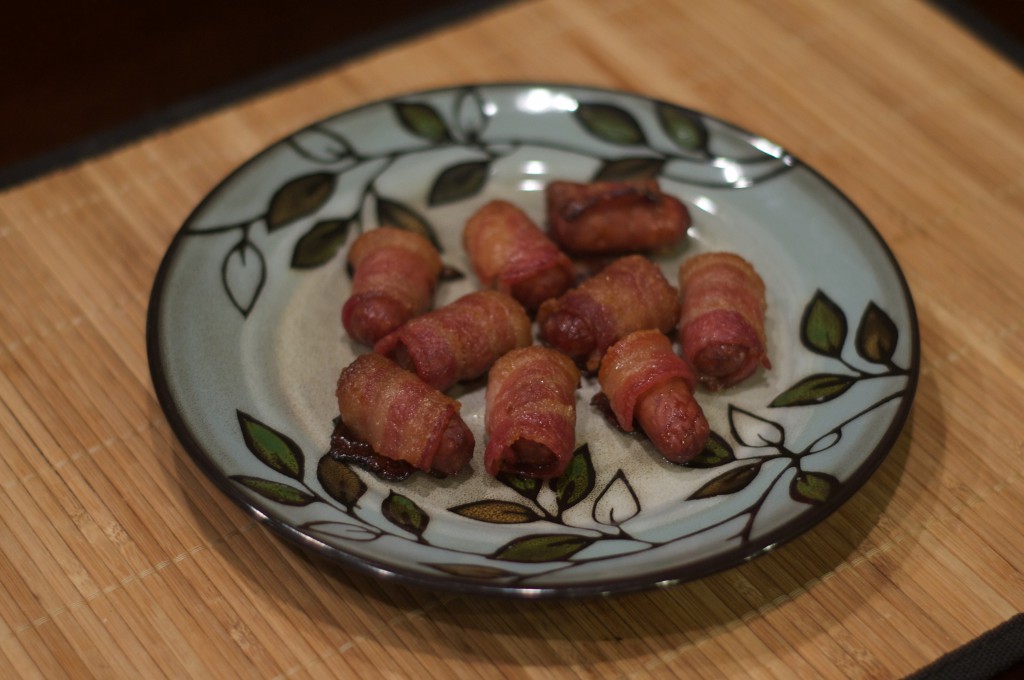 These bacon wrapped smokies are great for parties.  Your guests will love these so much, you'll probably want to make a double batch!

Bacon Wrapped Smokies
Ingredients
½ cup brown sugar
1 (14 oz) package of cocktail sausages
1 (16 oz) package of sliced bacon, cut into thirds
Instructions
Preheat oven to 350 F. Line a baking sheet with parchment paper. Set aside.
Place brown sugar in a small bowl or shallow plate. Wrap a piece of sausage in a piece of bacon. Roll the wrapped sausage in the brown sugar, pressing to coat. Place on prepared baking sheet, seam side down. Repeat with the remaining pieces of sausage.
Bake for 25 minutes, or until bacon is crispy and the sugar has caramelized.
Serve hot.
Adapted from Damn Delicious