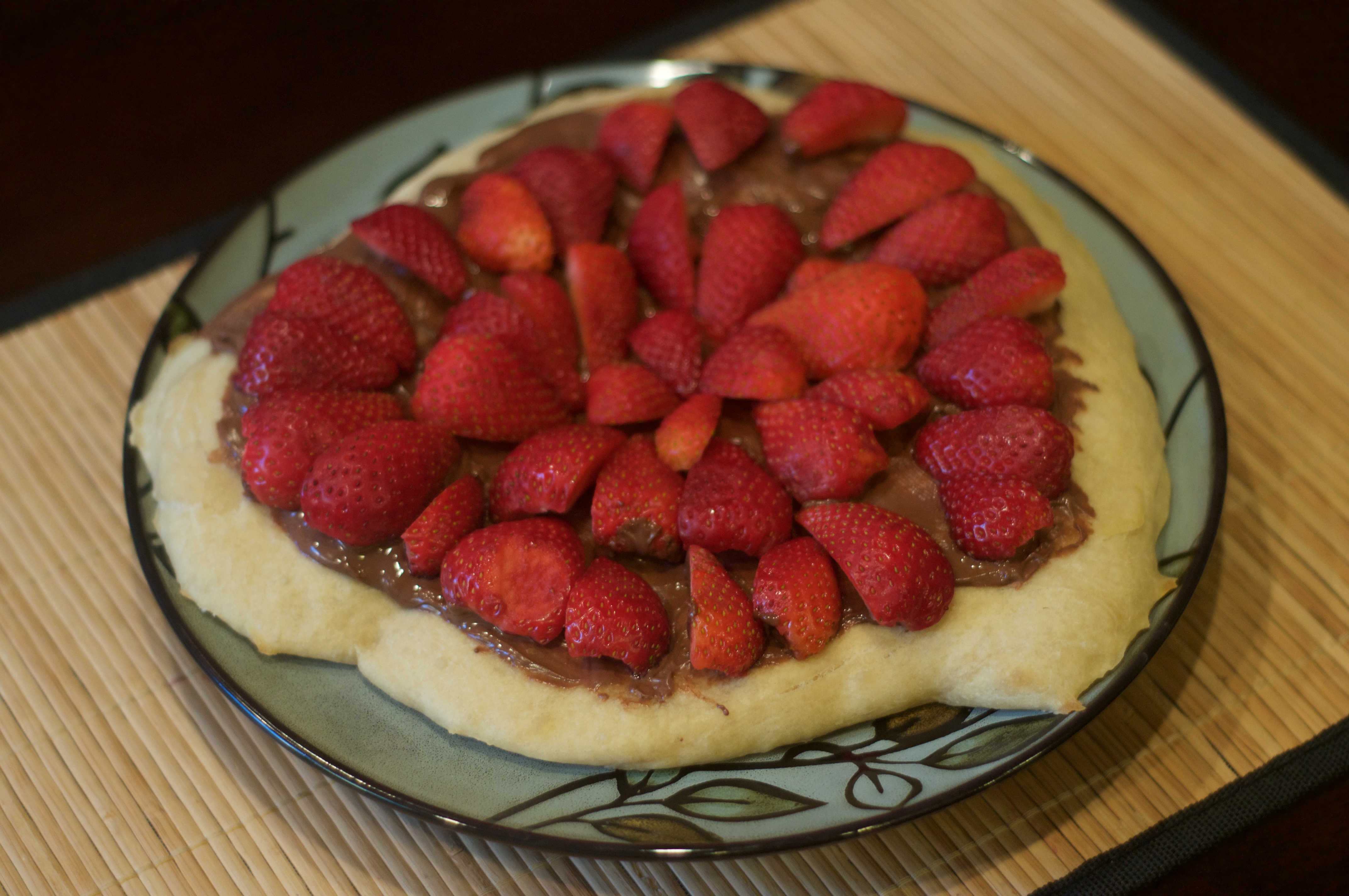 Nutella Strawberry Pizza
When Mike makes pizza dough, he likes to make four balls of pizza dough, which obviously makes four pizzas.  That is a lot of pizza to eat, if you don't have guests over.  And yet, it somehow never seems to be enough when we do have guests over.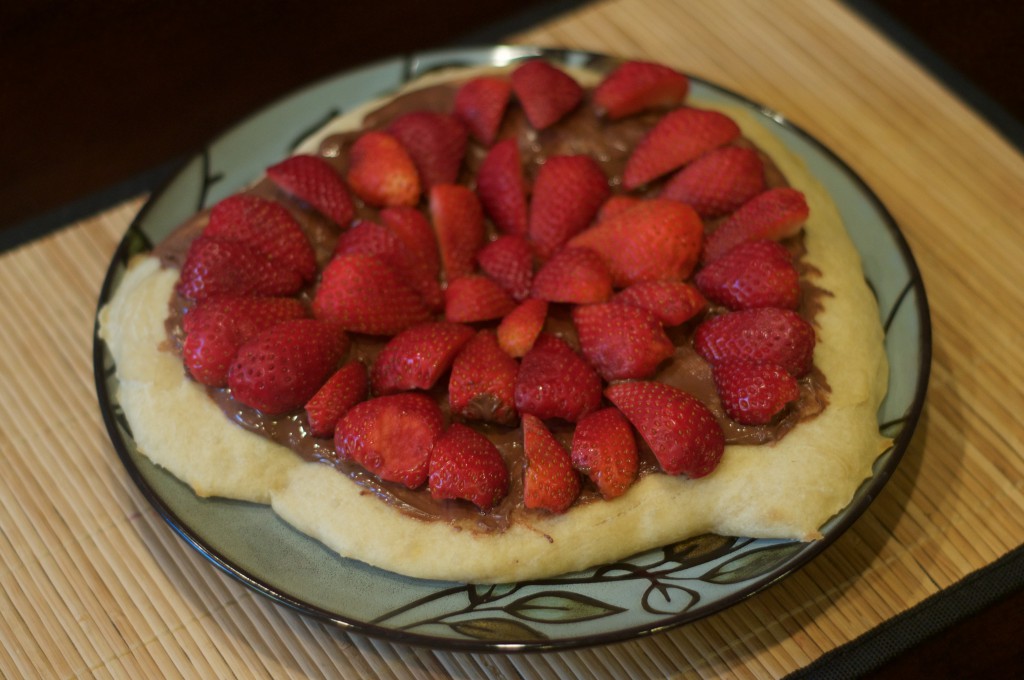 Maybe the pizzas we make are just too delicious that everyone wants seconds (or thirds!).  Or maybe we just have too many people over at the same time.  But I digress.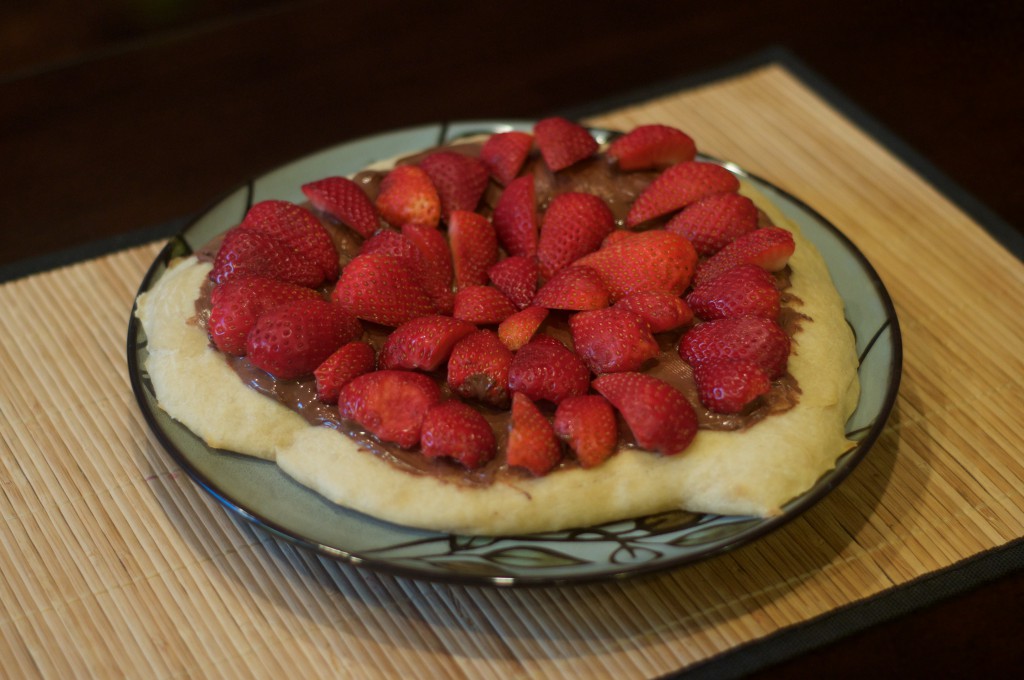 As a result, I often find myself trying to find ways to use up the balls of pizza dough that are not made into pizzas.  As it turns out, we also have a jar of Nutella in the pantry.  We bought a Costco pack of Nutella because we had such high hopes for the refrigerated crepes that are also sold at Costco.  We tried a sample of the crepes, with Nutella spread over them and pretty much immediately put a package of Nutella and the crepes in our shopping cart.  Alas the crepes  DID NOT turn out as delicious at home, no matter how hard we tried to reproduce the delicious sample that we had at Costco.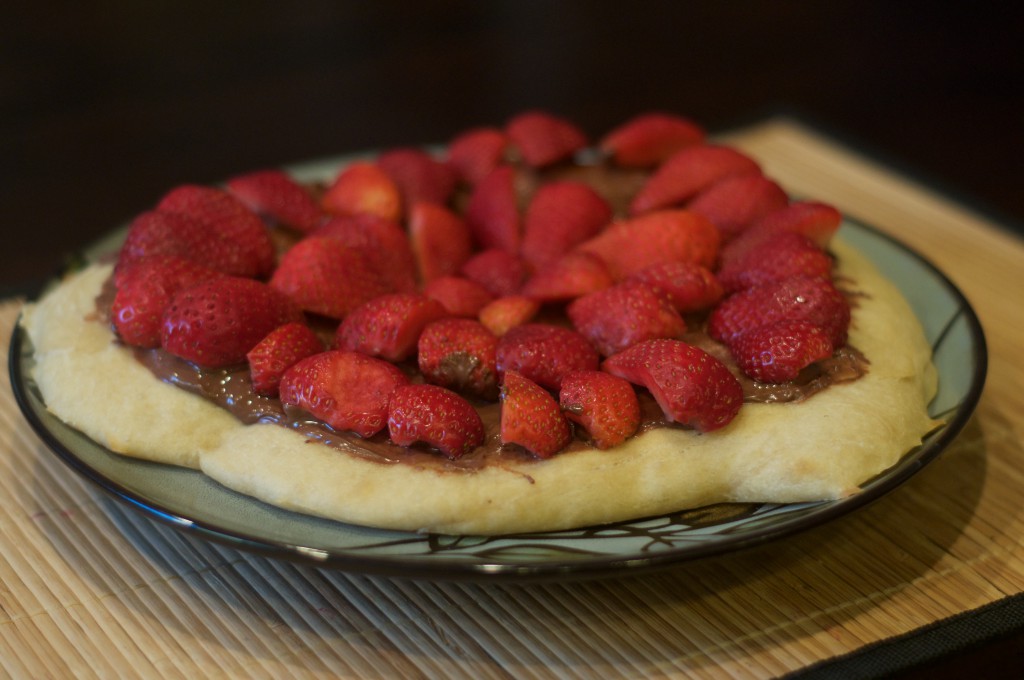 Since we were going to a friend's house, and needed to bring a snack to share, we decided to make a dessert pizza to share!

Nutella Strawberry Pizza
Ingredients
1 ball of pizza dough, homemade* or store bought
½ cup Nutella spread
1 pound of strawberries, sliced
Instructions
Cook pizza dough according to the instructions on the package or recipe**. Allow pizza crust to cool for 10 minutes.
Evenly spread Nutella over the top of the pizza curst, leaving ½ inch border.
Place strawberries evenly over the Nutella.
Cut the pizza into 8 slices. Serve immediately.
Notes
** If using the Neapolitan style pizza dough recipe on littlechefblog.com, here are the cooking instructions:
Preheat oven to 500 F.
Roll out pizza dough. Cook pizza dough for 8 minutes.