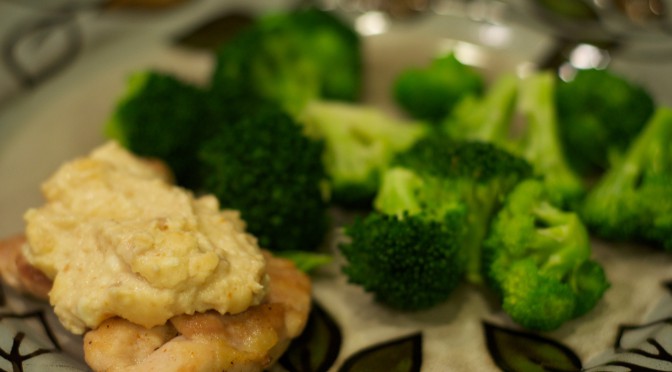 Chicken with Feta Cheese Sauce
I had bought a container of Feta cheese from Costco, since it was about double the price of the ones that are sold in the grocery store, and about 5 times bigger.  I figured we would be able to finish it because Mike really loves the Cranberry, Feta, Walnut salad.
I guess I miscalculated, since we still had some Feta cheese left, and it was going to expire soon. I scoured the internet for recipes that included Feta cheese.  Apparently making your own Feta cheese is pretty popular, but I digress.
Most recipes that used Feta cheese made a Greek dish that would normally involve olives.  I don't like olives, and I don't have any at home, so all those recipes were out.
I decided to try to make a sauce that would include Feta cheese.  There are many other sauces that use other types of cheese, why not Feta?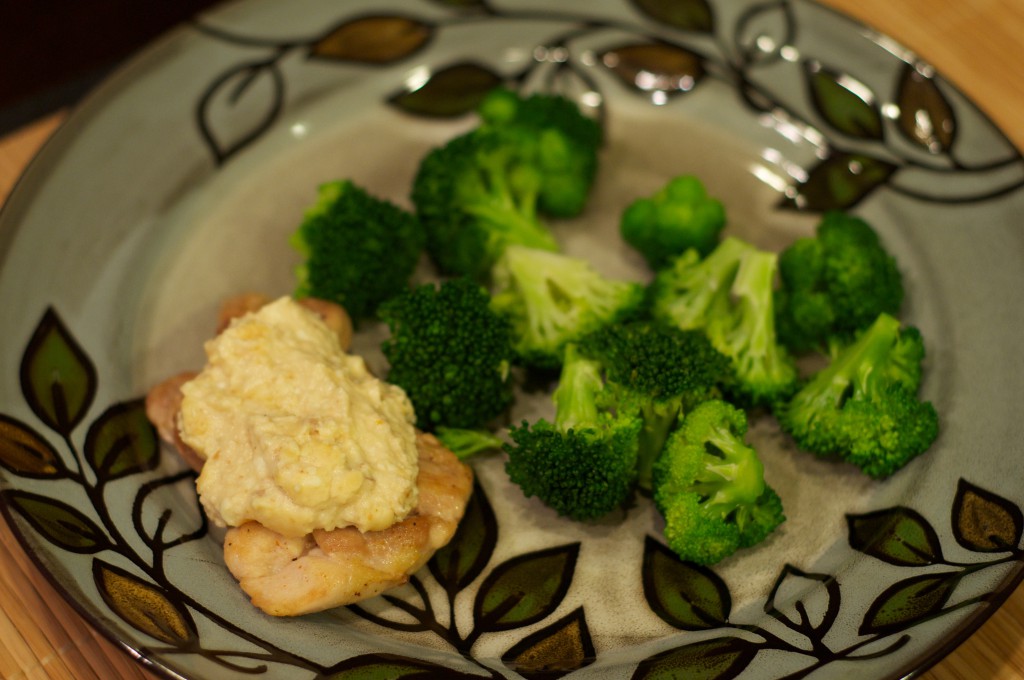 I thought the sauce was especially delicious on the broccoli I served with the meal.

Chicken with Feta Cheese Sauce
Ingredients
1 tablespoon olive oil
4 boneless, skinless, chicken thighs
Grizzly Joe seasoning
4 teaspoons all purpose flour
1 (12 ounce) can evaporated milk
1 cup Feta cheese
Instructions
Heat olive oil in a large skillet, over medium high heat. Season chicken with salt and pepper, to taste and place in skillet. Cook chicken for about 5 minutes on each side, or until cooked through. Remove from heat and place on a plate. Cover chicken with aluminum foil to keep it warm while making the sauce. Leave the juices and fat in the skillet.
Add flour to the skillet, and stir to combine. Cook for about a minute, or until flour has turned golden brown, about 1 minute. Slowly whisk in milk.
Simmer until sauce has thickened, about 5-7 minutes. Add cheese and stir until cheese has melted into the sauce.
Spoon sauce over each piece of chicken.
Serve hot.
Adapted from Garnish with Lemon