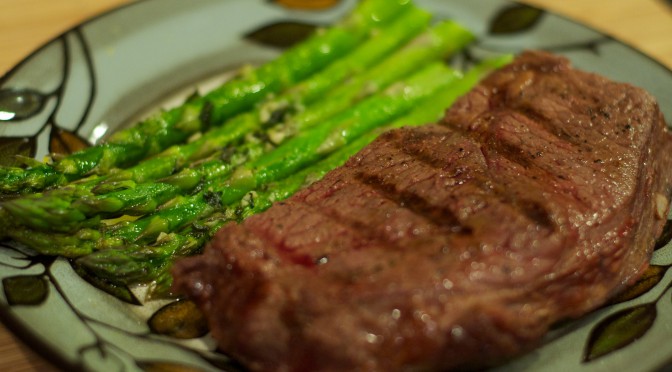 New York Strip Steak
For dinner, I was provided a rather large New York strip steak, which was available at the grocery store for a good deal, and asparagus, which Mike really likes, despite some of its negative effects (not negative health effects.  Asparagus is very good for you).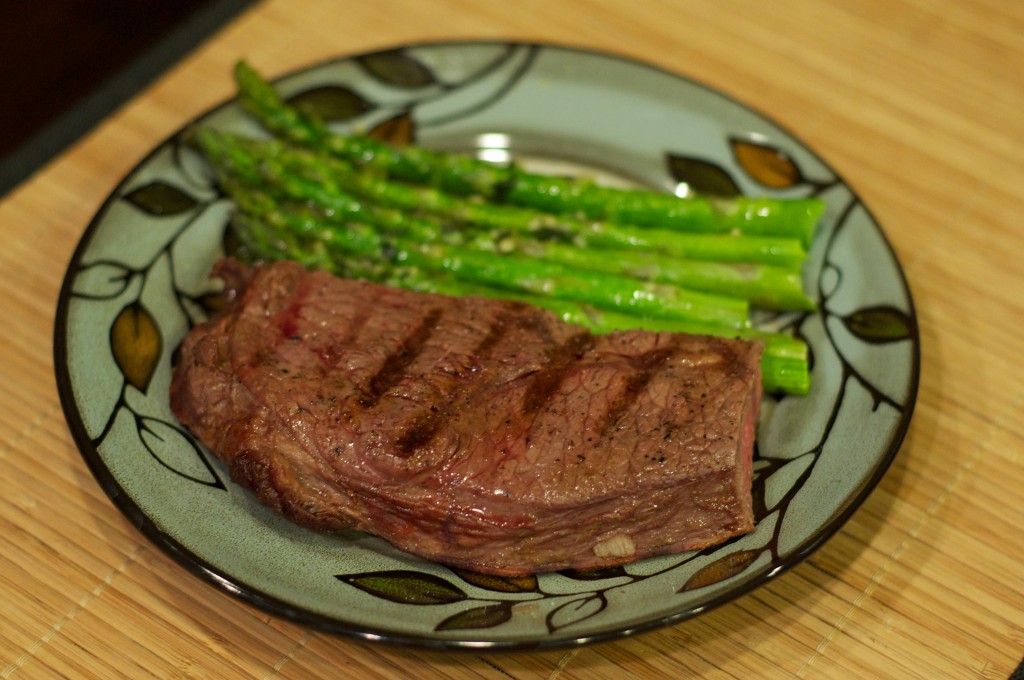 For the steak, I just decided to go simple, especially since I just went crazy on the Tri-Tip Steak and made something with far more flavor than Kim would have ever wanted. So I went simple here, just salt and pepper. I used the BBQ and put it at about 50% heat and let it pre-heat a while and then cooked it for 6 minutes one side and then 5 minutes on the other. In the end, I thought that the meat came out quite well.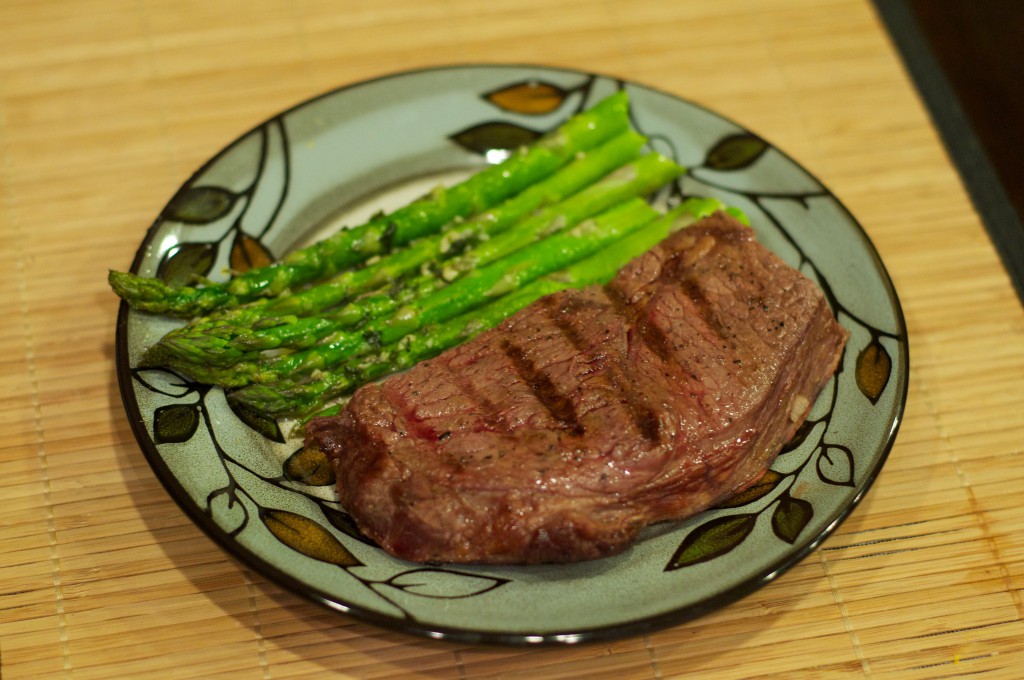 I served this with the garlic asparagus for a delicious meal.

New York Strip Steak
Ingredients
2 (8 ounce) New York Strip Steaks
Salt
Pepper
Instructions
Approximately 45 minutes prior to grilling the steaks, remove from the refrigerator. Sprinkle both sides with salt and pepper, to taste. Allow to rest (in a container) on the kitchen counter.
Once steaks have almost come to room temperature, preheat the grill to about 50% heat. Once the grill is hot, place steaks on the grill. Grill for about 3 minutes. Rotate the steaks 90 degrees (do not flip them over yet). Grill for another 3 minutes.
Flip the steaks over and grill for 2½ minutes. Rotate the steaks 90 degrees (again, this is not the same as flipping them over), and grill for another 2½ minutes.
Remove from the grill and allow to rest for 5 minutes.
Serve hot with your favorite side.
Adapted from Grilling Companion