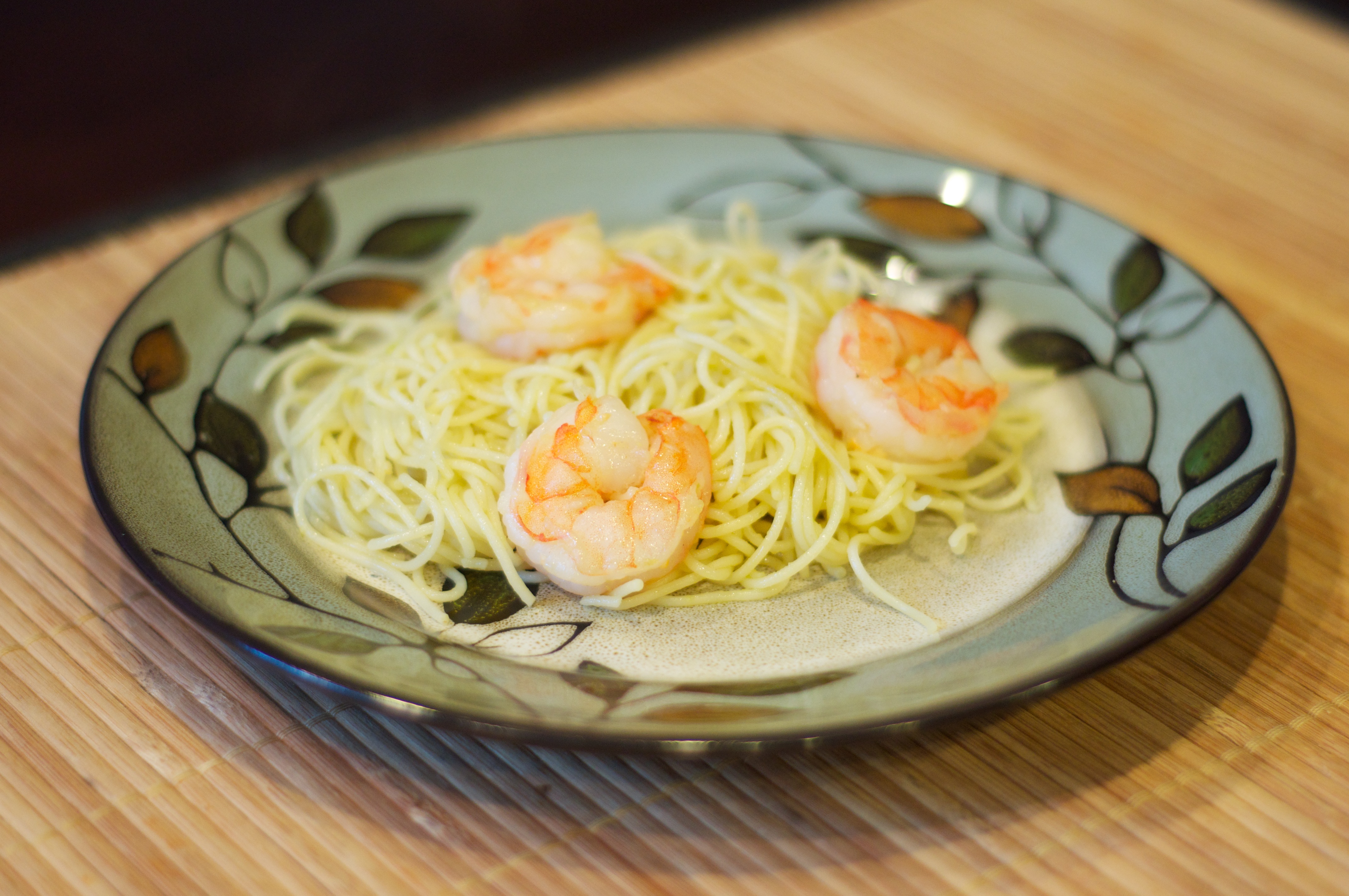 Shrimp and Avocado Angel Hair
I love Shrimp Scampi.  It's just so fully of shrimp, smothered in garlic and butter.  What could be better?  Well, I guess you could add bacon.  I just feel bad making shrimp scampi, because it has so many unhealthy ingredients.  But then I feel really good when I take that first bite of the shrimp scampi and taste all that delicious goodness.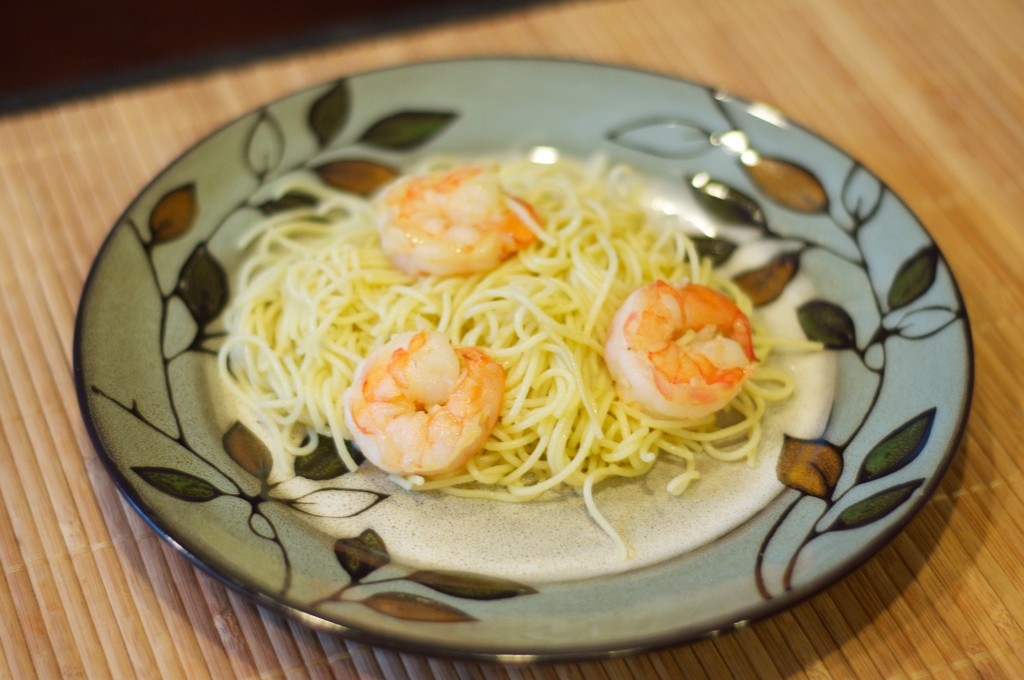 This recipe is a healthier version of shrimp scampi.  An avocado is substituted for some of the butter, making it taste delicious without using as much butter.

Shrimp and Avocado Angel Hair
Ingredients
1 ripe Hass avocado
2 tablespoons grated Parmesan cheese, plus more for serving
1 tablespoon lemon juice
¼ cup olive oil, divided use
Salt and pepper, to taste
1 pound angel hair
2 tablespoons butter
2 tablespoons minced garlic
1 pound medium (31-40 count) shrimp, peeled and deveined
Instructions
Cut the avocado in half lengthwise. Remove the pit from the avocado. Cut the avocado into slices and peel the skin off. Place the avocado, Parmesan cheese, and lemon juice and two tablespoons olive oil in a food processor or strong blender. Process the avocado mixture until smooth. Season with salt and pepper, to taste, and set aside.
Cook the pasta to al dente, according to the instructions on the package. Drain the pasta and set aside.
In a large skillet, heat the butter and olive oil over medium heat. Add the garlic and sauté until fragrant, about 30 seconds. Add the shrimp and sauté until they are pink and cooked through, about 5 minutes.
Add the cooked pasta, and stir to combine. Add the avocado sauce and stir until the pasta and strip is well coated in the avocado sauce. Taste and add more salt and pepper, to taste.
Serve hot, topped with additional Parmesan cheese, if desired.
Adapted from Absolutely Avocados