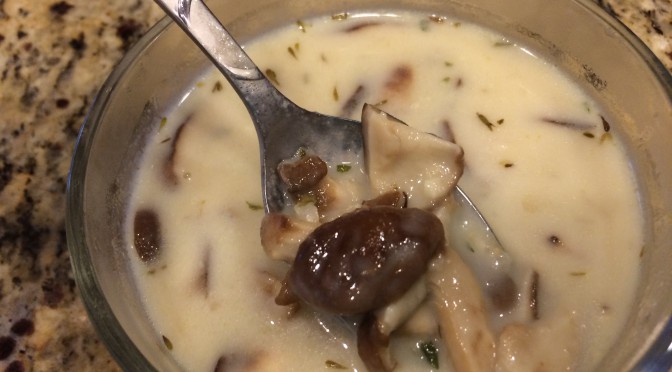 Creamy Mushroom Soup
The grocery store near our house will periodically have sales on items which must be eaten quickly since they are going to expire soon.  When I go to the grocery store, I like to look at that mushroom section to see if any of them are marked down.  Since Mike doesn't like mushrooms, I rarely get to eat them.  As a result, when I see them on sale, I sometimes buy a few too many…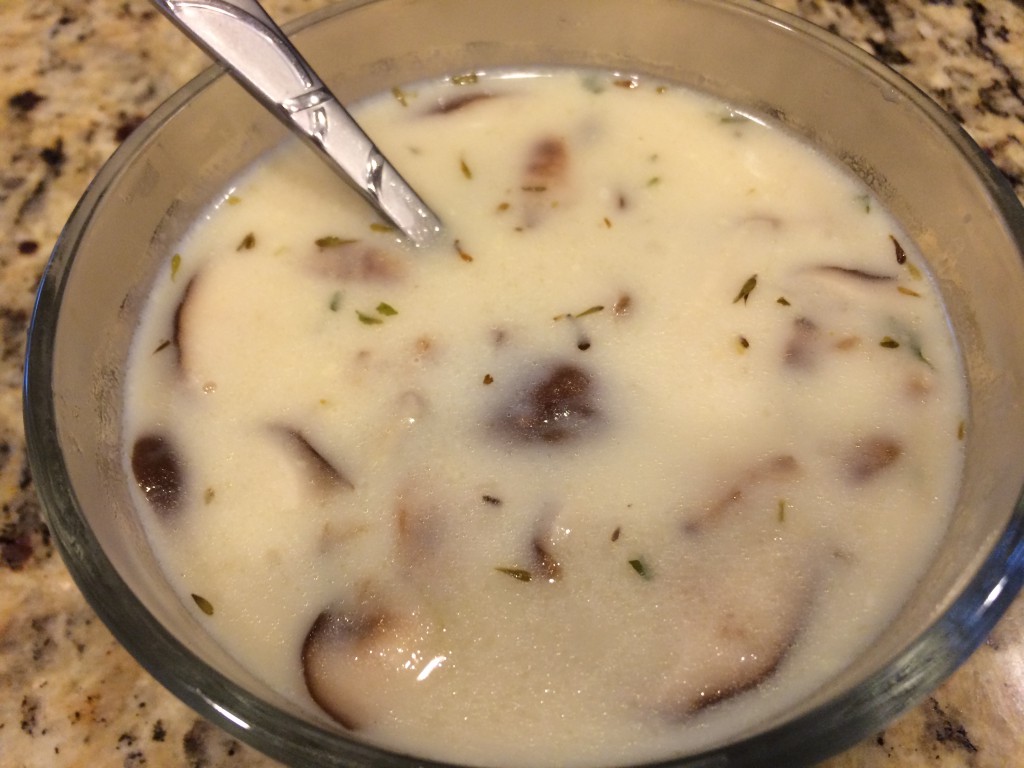 I also happened to have half and half in the refrigerator, which I also needed to um, dispose of.  This is a nice hearty soup that can be enjoyed on a cold winter day.

Creamy Mushroom Soup
Ingredients
2 tablespoons butter
3 garlic cloves, minced
8 ounces mushrooms, cleaned and sliced
1 small onion, diced
½ teaspoon dried thyme
¼ cup all purpose flour
4 cups vegetable broth
1 bay leaf
½ cup half and half, or more if needed
Salt and pepper, to taste.
Instructions
Melt butter in a Dutch over, over medium heat. Add garlic and sauté until fragrant, about 30 seconds.
Add mushrooms and onions and sauté until mushrooms have started to soften and onions start to turn translucent, about 5 minutes. Add thyme and sauté for another minute.
Add flour and sauté until flour is golden brown, about 1 minute. Slowly whisk in vegetable broth. Add bay leaf and cooking, stirring constantly until soup has thickened slightly, about 4-5 minutes.
Whisk in half and half and cook until heated through, about 1-2 minutes. If soup is too thick, slowly add half and half until desired consistency is reached. Season with salt and pepper, to taste.
Serve hot
Adapted from Damn Delicious