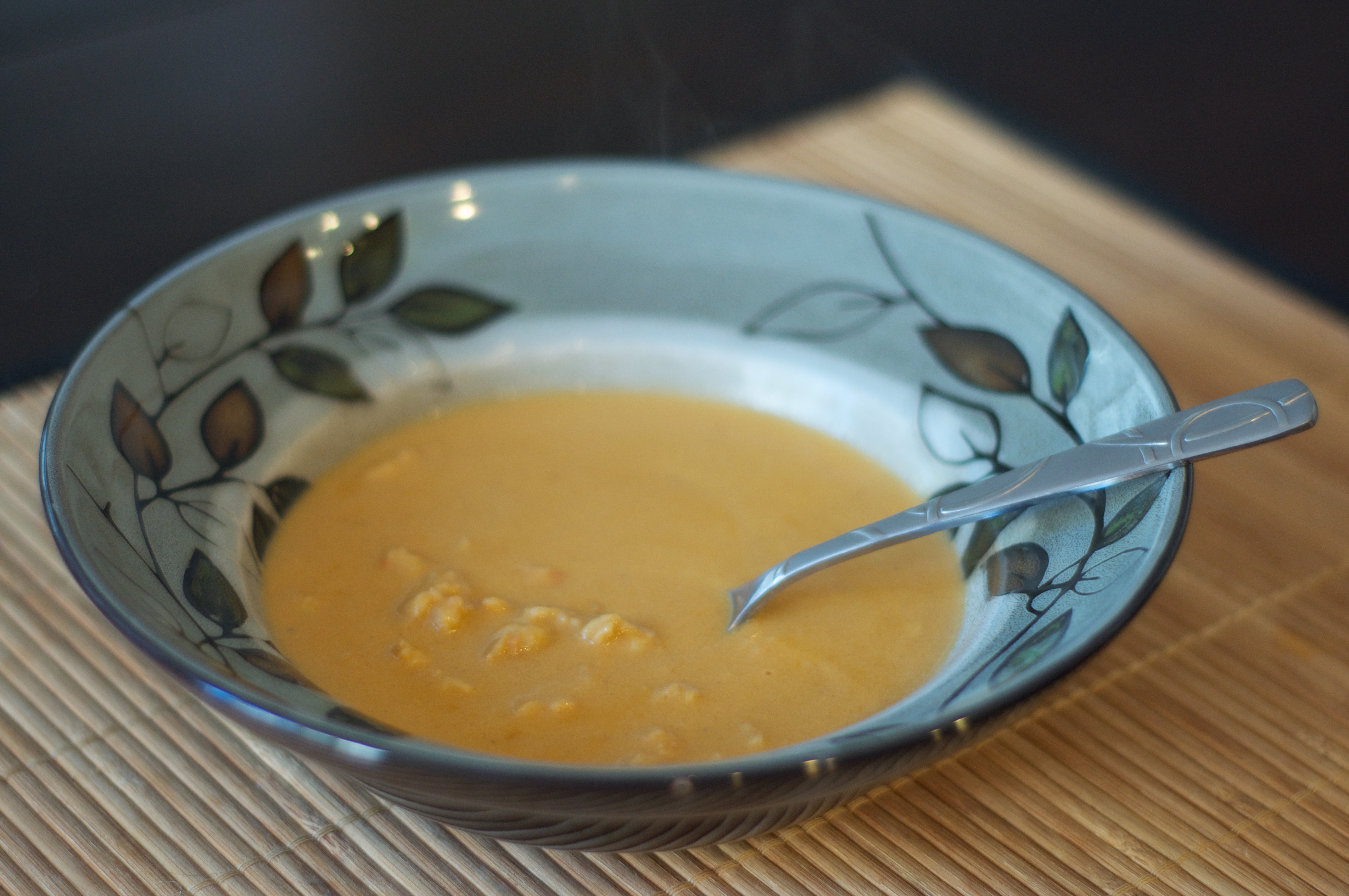 Lobster Bisque
"I mentioned the lobster bisque" -Elaine from Seinfeld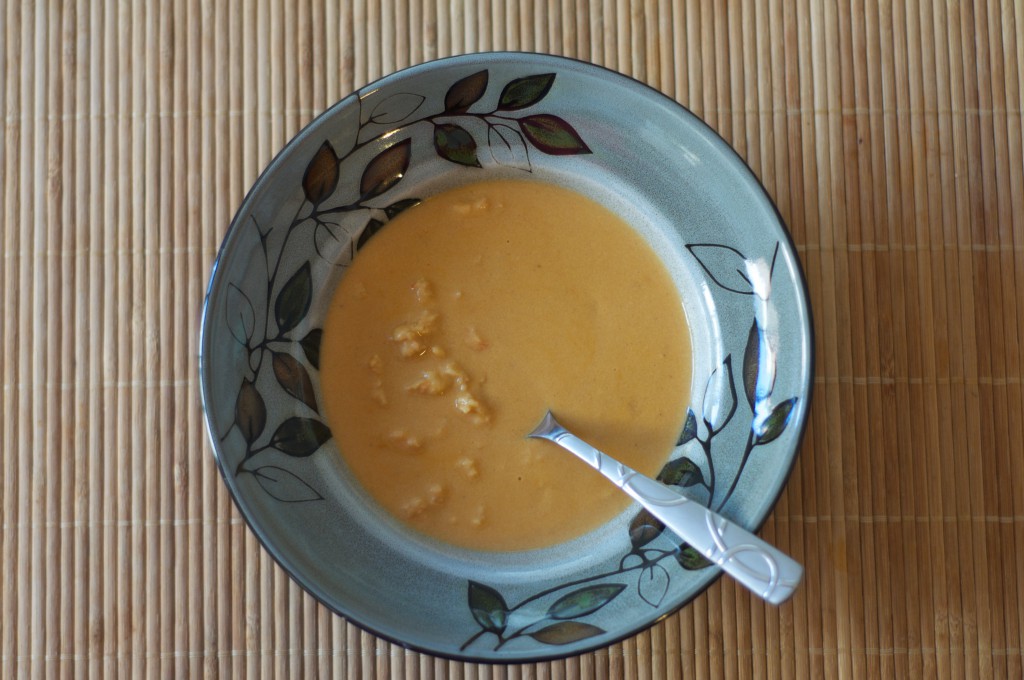 I have always loved lobster bisque.  I don't know what it is.  It is just so full of creamy delicious goodness.  I've tried the lobster bisque at a few places, and I have to admit that I don't love the lobster bisque everywhere.  Some places make their lobster bisque too rich.  Others have no chunks of lobster, or at least none that I could taste.  If there are no chunks of lobster, it's just lobster flavored bisque.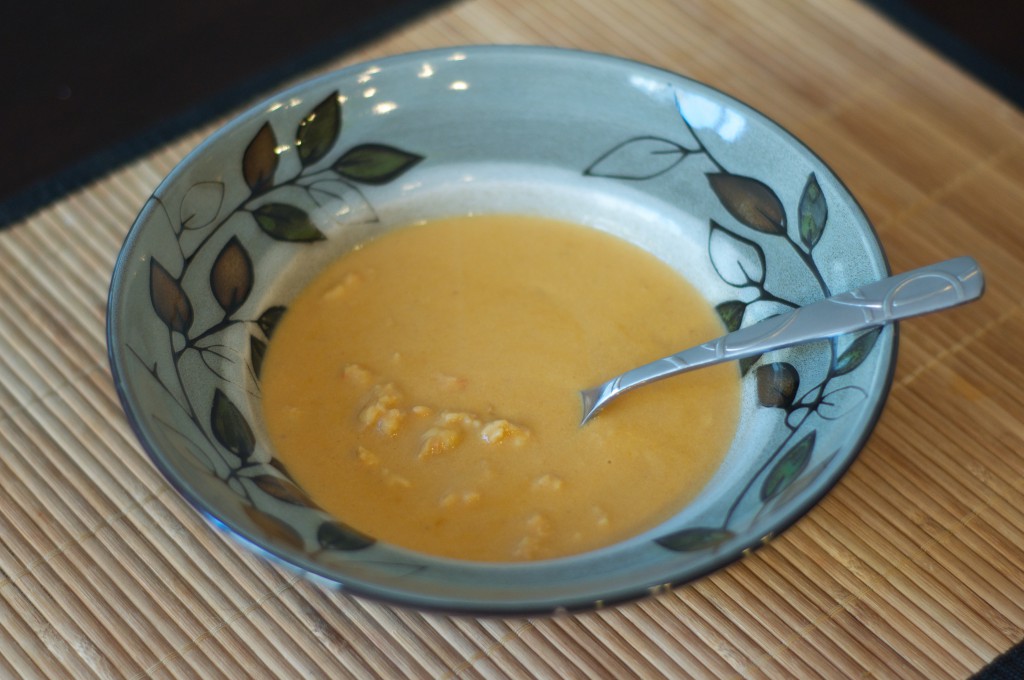 I don't often order lobster bisque at restaurants due to the price.  It's not the most expensive dish on the menu, but it is quite often more expensive than other bowls of soup.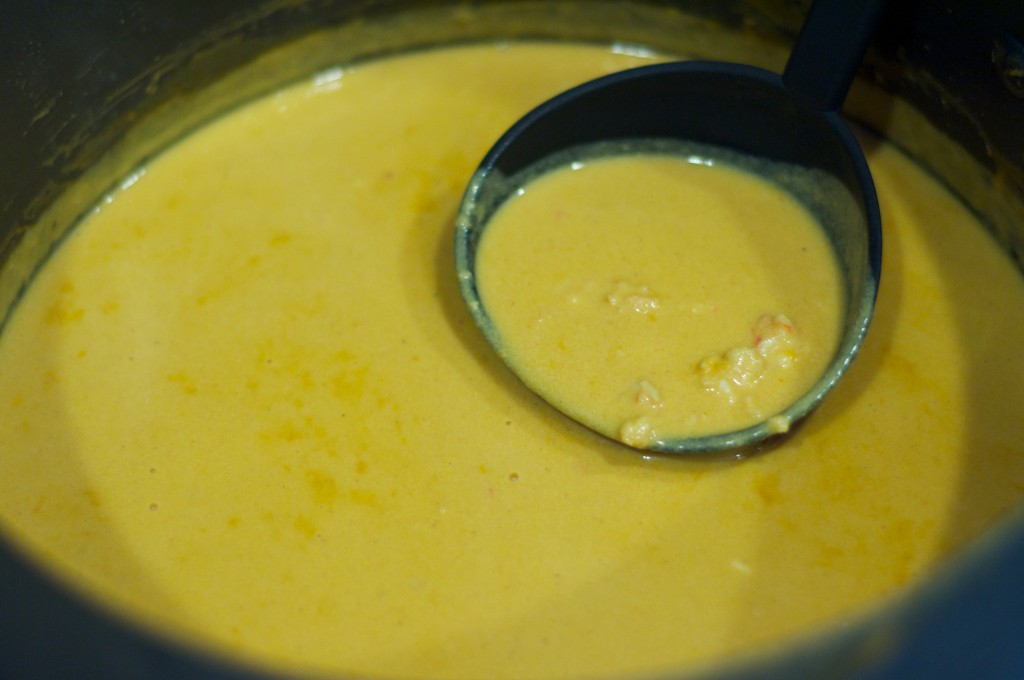 I decided to try to make my own lobster bisque at home.  At least then I would know there would be chunks of lobster in my bisque, and it would hopefully be a little more economically efficient than buying this soup from a restaurant.

Lobster Bisque
Ingredients
2 cups cooked langostino lobster meat, cut into bite sized pieces
½ cup white wine
3 tablespoons butter
½ cup onion, diced
¼ cup carrots, diced
Salt and white pepper, to taste
½ teaspoon Old Bay Seasoning
2 tablespoons tomato paste
3 tablespoons flour
1 cup milk
1 cup half and half
1 cup chicken broth
Instructions
In a medium sized bowl, combine the lobster and white wine. Cover and place in the refrigerator.
In a large pot, melt the butter over medium heat. Add the onion, carrots, salt and pepper, to taste, and Old Bay Seasoning. Sauté until vegetables are soft, about 7 minutes.
Add the tomato paste and stir to combine. Cook for another 2 minutes. Whisk in flour and sauté for another 2 minutes.
Slowly whisk in milk, half and half and chicken broth, and bring to a boil. Boil for 1 minute. Reduce the heat and allow the milk mixture to simmer until it is slightly reduce.
Pour the soup into a strong blender (I used the Vitamix) and blend until smooth. Return soup puree to pot. Taste the soup and add more salt, pepper or Old Bay, to taste. Add the lobster and white wine to the soup and simmer until lobster is just heated through. Do not overheat the lobster as it will become tough.
Serve hot.
Adapted from The Reluctant Gourmet