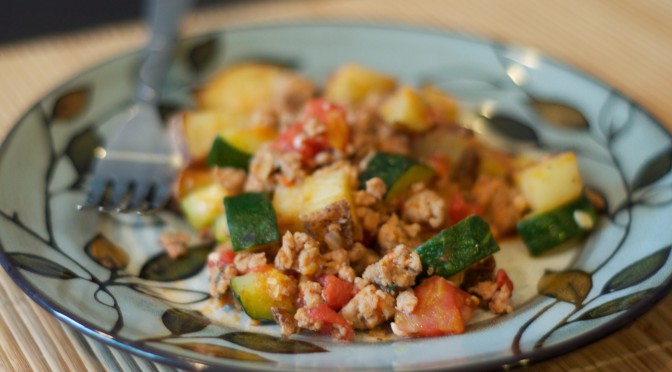 Italian Sausage Vegetable Skillet
I had bought a 5 pound bag of potatoes from the grocery store since a bag of potatoes tends to cost about the same as 2 large baking potatoes for some recipe.  I'm not even sure which recipe needed potatoes.  Since I don't eat potatoes on a daily basis, I'm often looking for ways to use them up.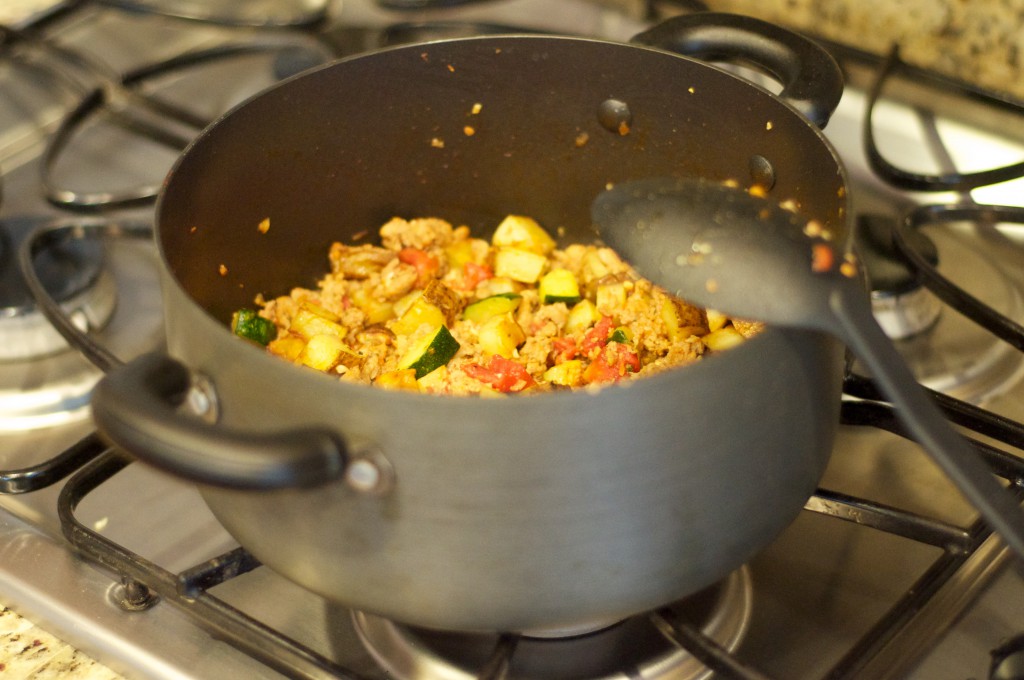 The potatoes in this dish are roasted, not fried, making them almost crispy/crunchy, without all the additional fat and stigma of eating fried potatoes.  I mean if you are going to fried potatoes, you might as well get the good stuff, like french fries or hash browns.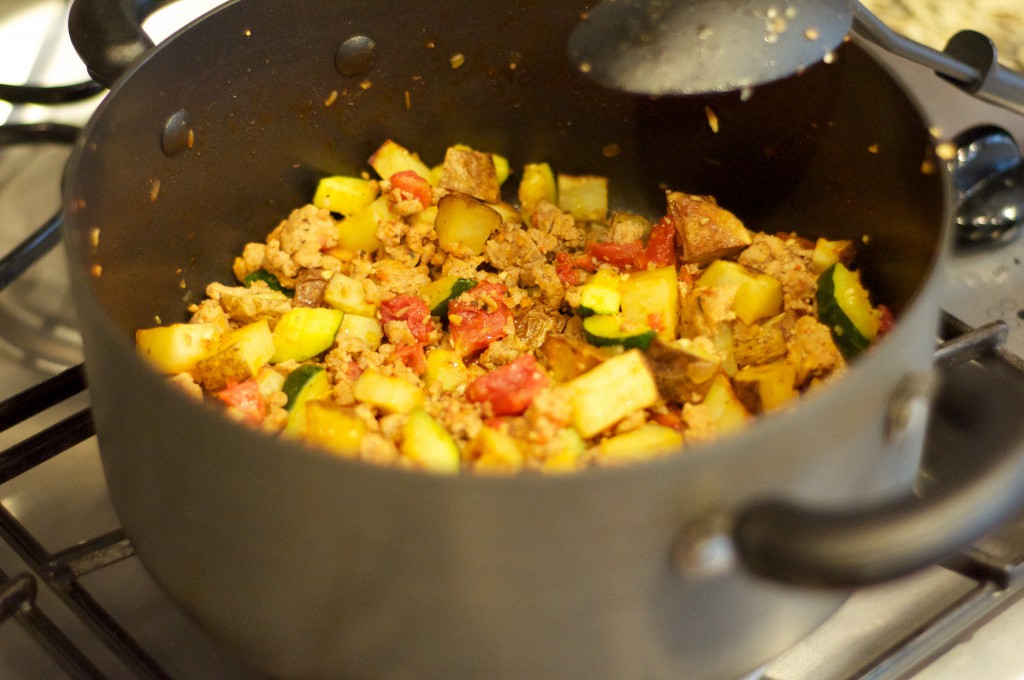 This dish is also generally pretty healthy due to all the various vegetables which are in it.  Sure there are no mushrooms in this dish, but mushrooms don't need to be in every dish.  Or, mushrooms could be added to this dish as well.  I'm sure it would be delicious!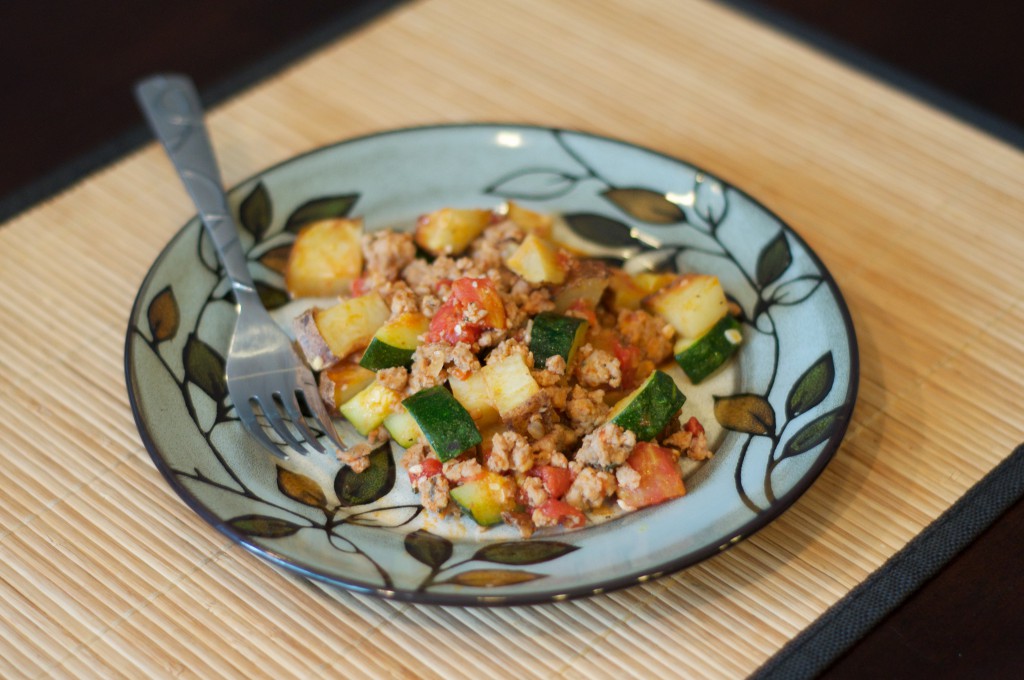 I love how colorful the dish is.  It makes the dish look much healthier since there is so much color in it.  Yes, I realize that potatoes are not healthy, but they were baked!  It was even delicious the next day for lunch as well.
Italian Sausage and Vegetable Skillet
A colorful and satisfying dish that also contains healthy vegetables!
Ingredients
3 small russet potatoes, diced
1 tablespoon olive oil, plus more for the potatoes, divided use
1 pound Italian Sausage with the casing removed
1 zucchini, sliced and quartered
½ small onion, or about a quarter cup chopped
2 garlic cloves, minced
1 teaspoon dried basil
½ teaspoon dried parsley
1 (14.5 ounce) can diced tomatoes
Salt and pepper to taste
Instructions
Preheat the oven to 400 F. Line a baking sheet with parchment paper. Spread the potatoes evenly on the parchment paper in a single layer. Drizzle olive oil over the potatoes and sprinkle with salt and pepper, to taste. Roast the potatoes in the oven until the edges are golden and slightly crispy, about 25-30 minutes.
While the potatoes are roasting, heat 1 tablespoon of olive oil in a large pan over medium heat. Cook the Italian Sausage, breaking the meat into small pieces with a wooden spoon, until the meat is no longer pink on the inside, about 10 minutes.
Add the zucchini, onion, garlic, basil and parsley to the pan and stir to combine. Cook until the zucchini has started to soften, about 7 minutes. Add the diced tomatoes and simmer until the potatoes are ready, about 8 minutes.
Carefully add the hot potatoes to the pan and stir to combine. Taste the dish and add more salt and pepper if needed.
Serve immediately.
Adapted from  A Teaspoon of Happiness